Remember Lorde? It's been over three years since "Pure Heroine" dropped. But something big is coming.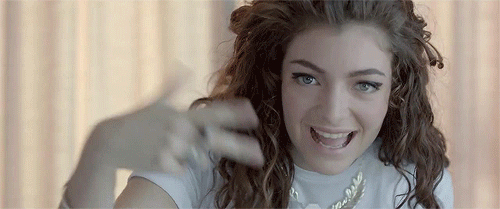 Where have you been, Lorde? We miss you.
She's given us mysterious tweets.
In the video, Lorde walks pensively across a bridge, and up pops "3.2.17 New York City" and "3.3.17 NZ." The webpage is titled M*******A, which could indicate the title of the album.
And now, with this cryptic tweet, Lorde invites fans to check out locations in New Zealand.
This isn't the first time a musician used a map to tease a new single or album. Katy Perry just did it, for "Chained to the Rhythm." Fans found disco balls stationed across North America that played the song when headphones were plugged in.
Fans dashed to the locations to find glowing, green walls playing NEW LORDE.
Not to mention, CREEPY GREEN FOG IN CARS.
SIGNS WITH LYRICS ON BEACHES??
The new single is rumored to be called "Greenlight." It would make sense, with all these green lights everywhere.
Fans are, understandably, freaking out.
Give it a listen, if you dare.
This post was created by a member of BuzzFeed Community, where anyone can post awesome lists and creations.
Learn more
or
post your buzz!