Look, with two consenting adults, age is really just a number. Regardless, it's pretty strange that Hollywood is seemingly allergic to casting couples in the same age range.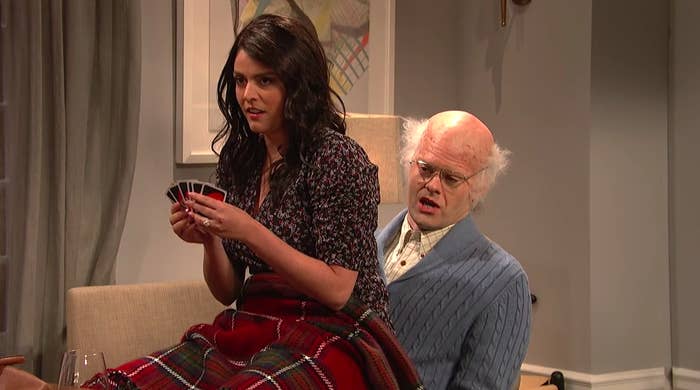 Here are some wild examples of age gaps between actors playing onscreen couples:
2.
In Entrapment, there was a whopping 39-year age difference between 29-year-old Catherine Zeta-Jones and 68-year-old Sean Connery.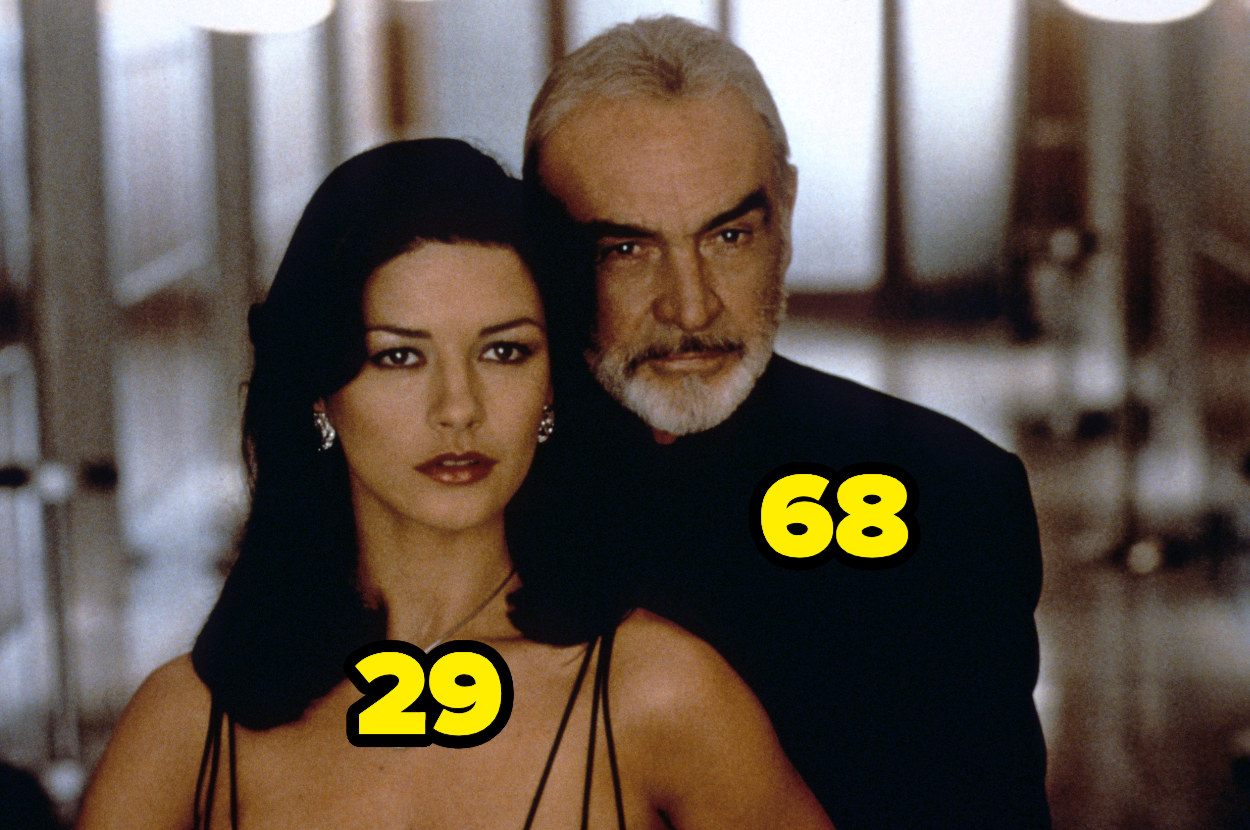 4.
In Silver Linings Playbook, Jennifer Lawrence was 22, while Bradley Cooper was 37.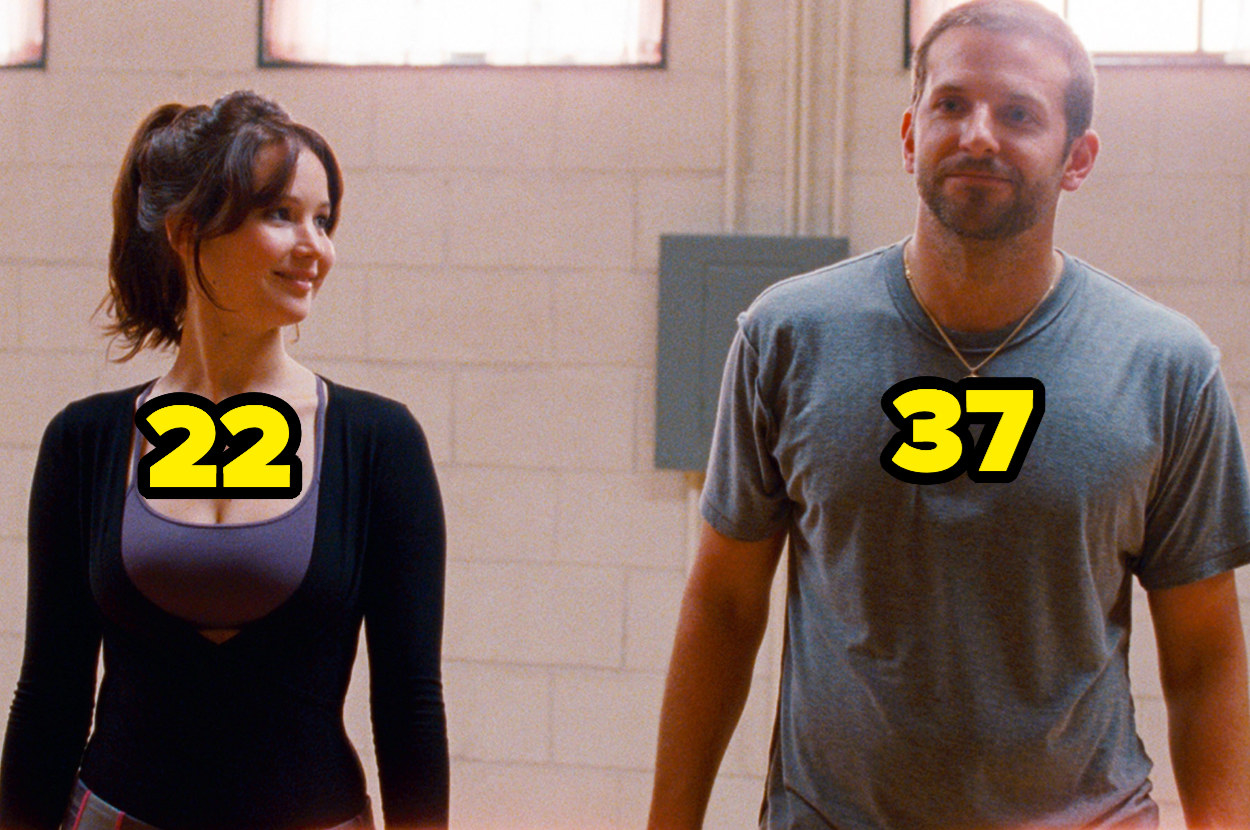 5.
In WandaVision, Elizabeth Olsen was 31 and Paul Bettany was 49.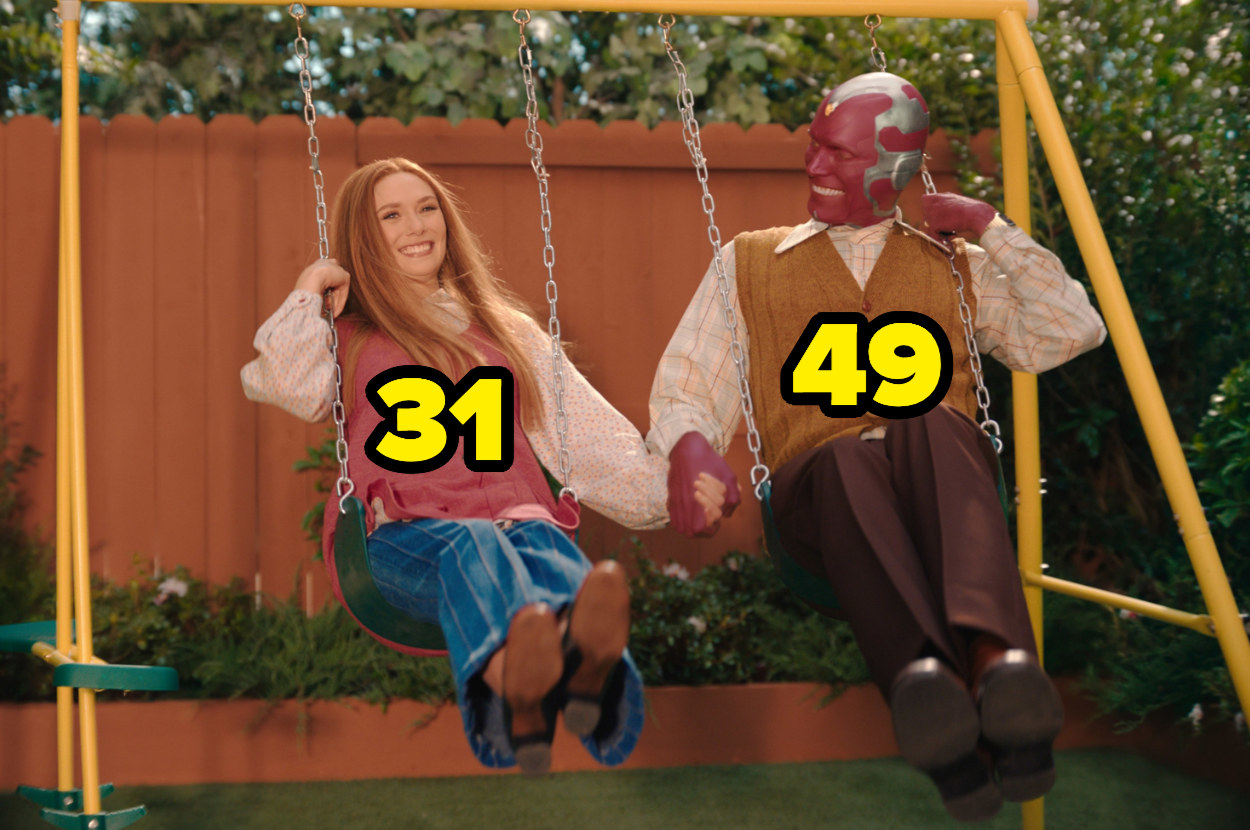 6.
In As Good as It Gets, Jack Nicholson was 60 and Helen Hunt was 34.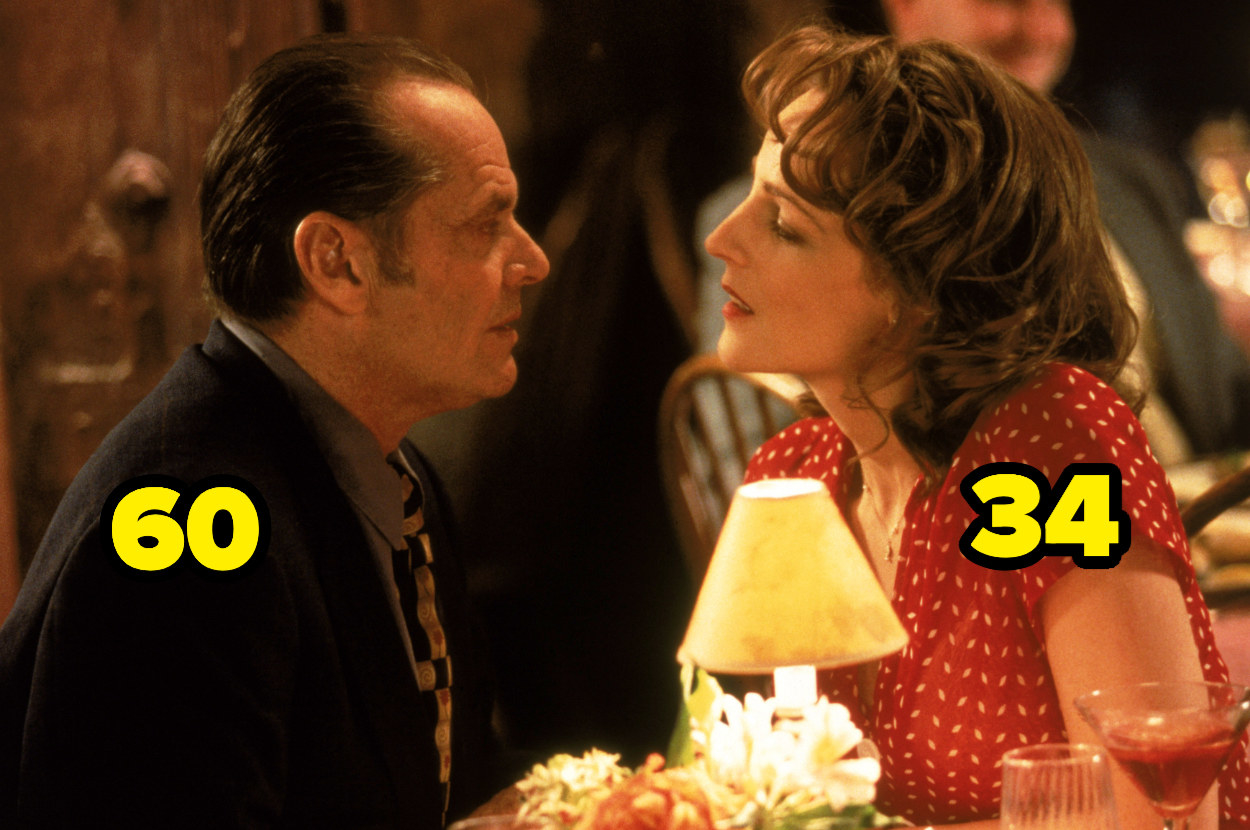 7.
In The Island, Ewan McGregor was 34 and Scarlett Johansson was 20.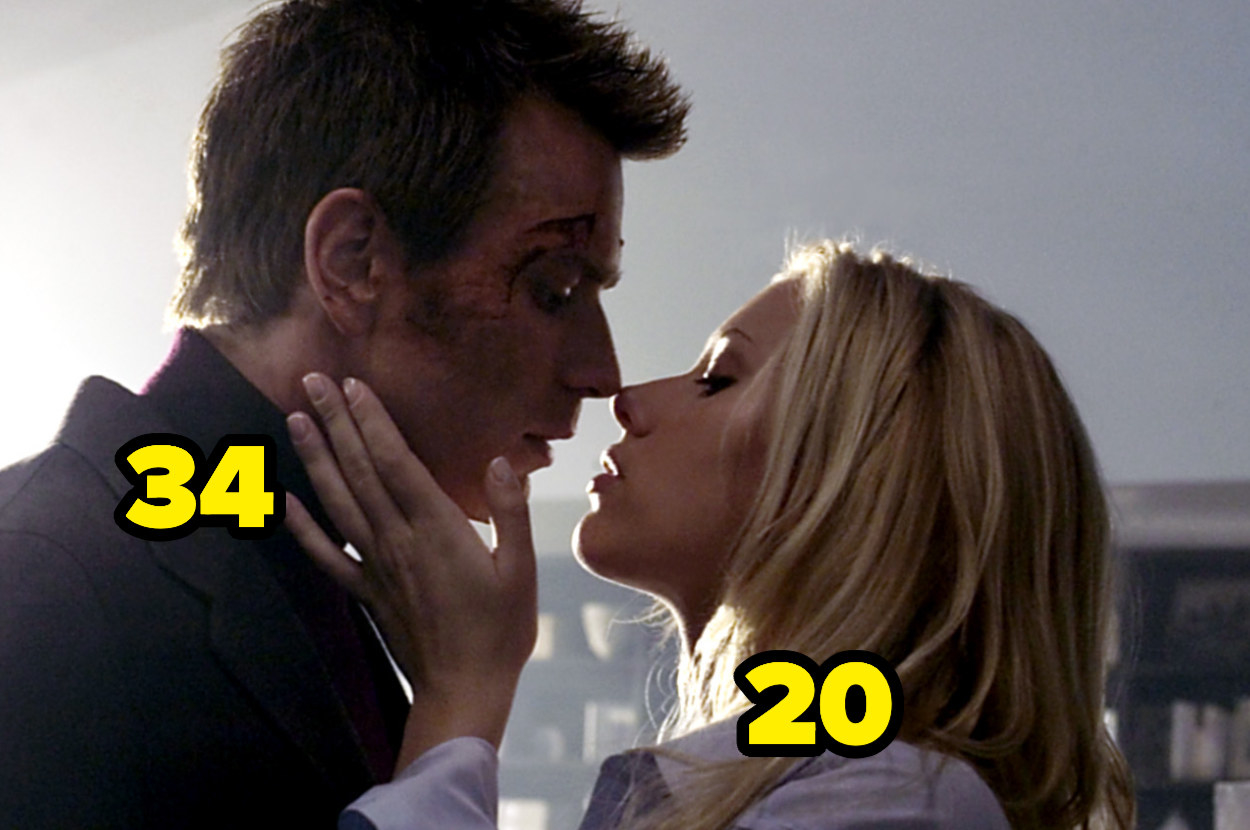 8.
In Lost in Translation, Scarlett Johansson was 18 playing opposite a 52-year-old Bill Murray.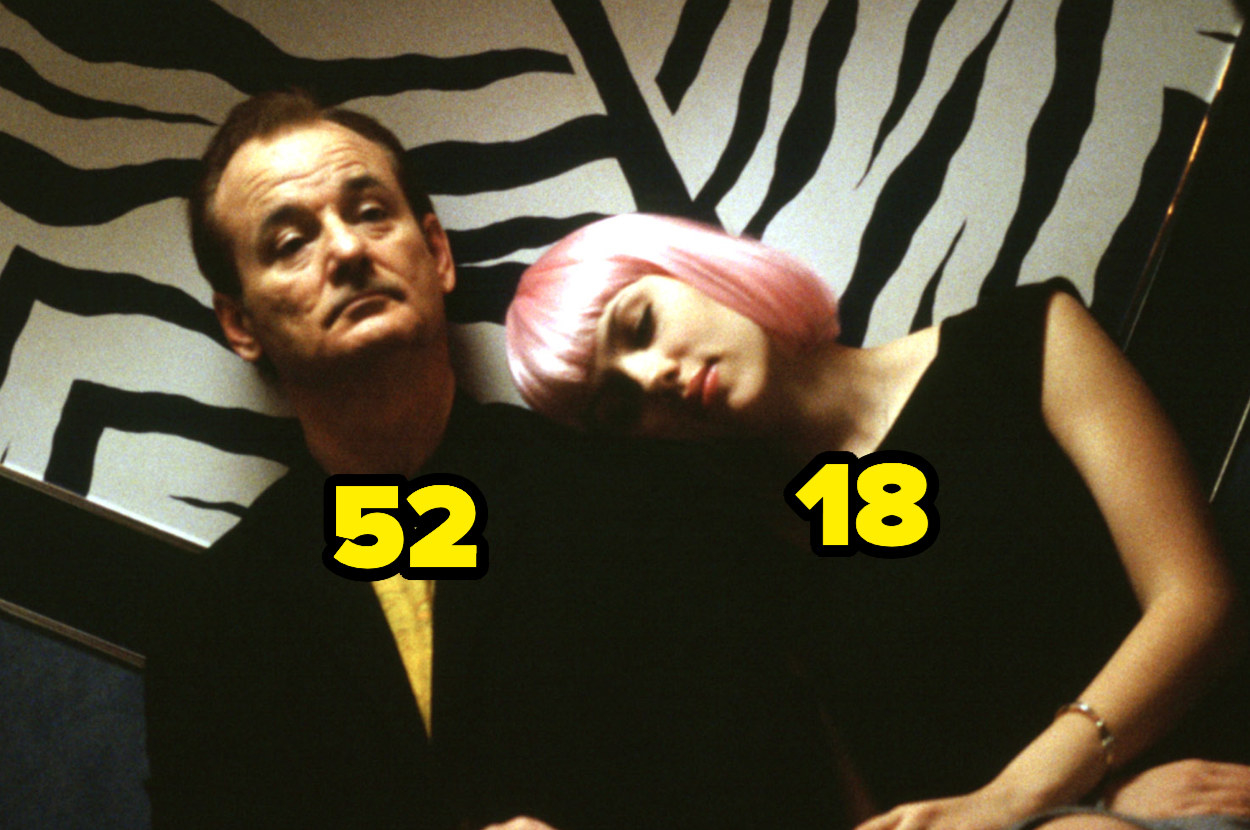 9.
In Indecent Proposal, Robert Redford was 56 and Demi Moore was 30 when the film was released.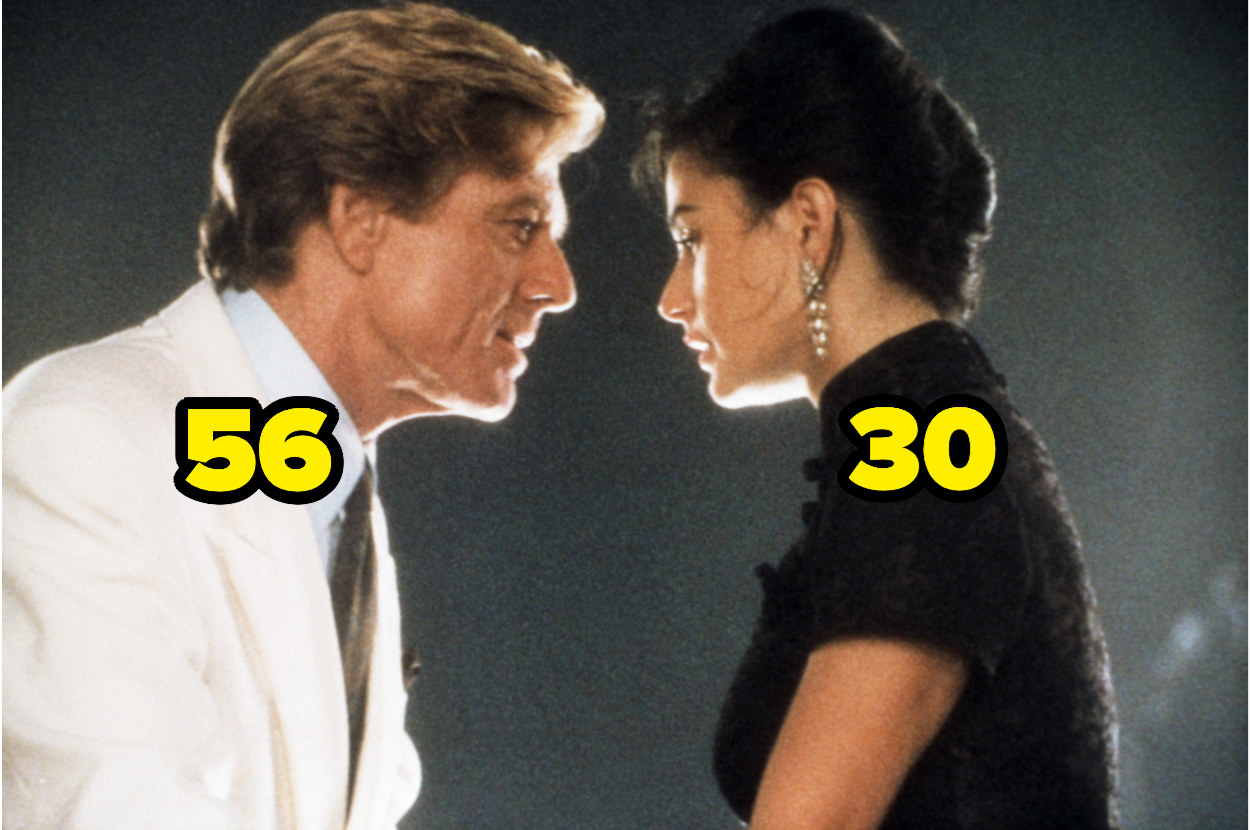 10.
In A Perfect Murder, there was a 28-year age difference between Michael Douglas and Gwyneth Paltrow.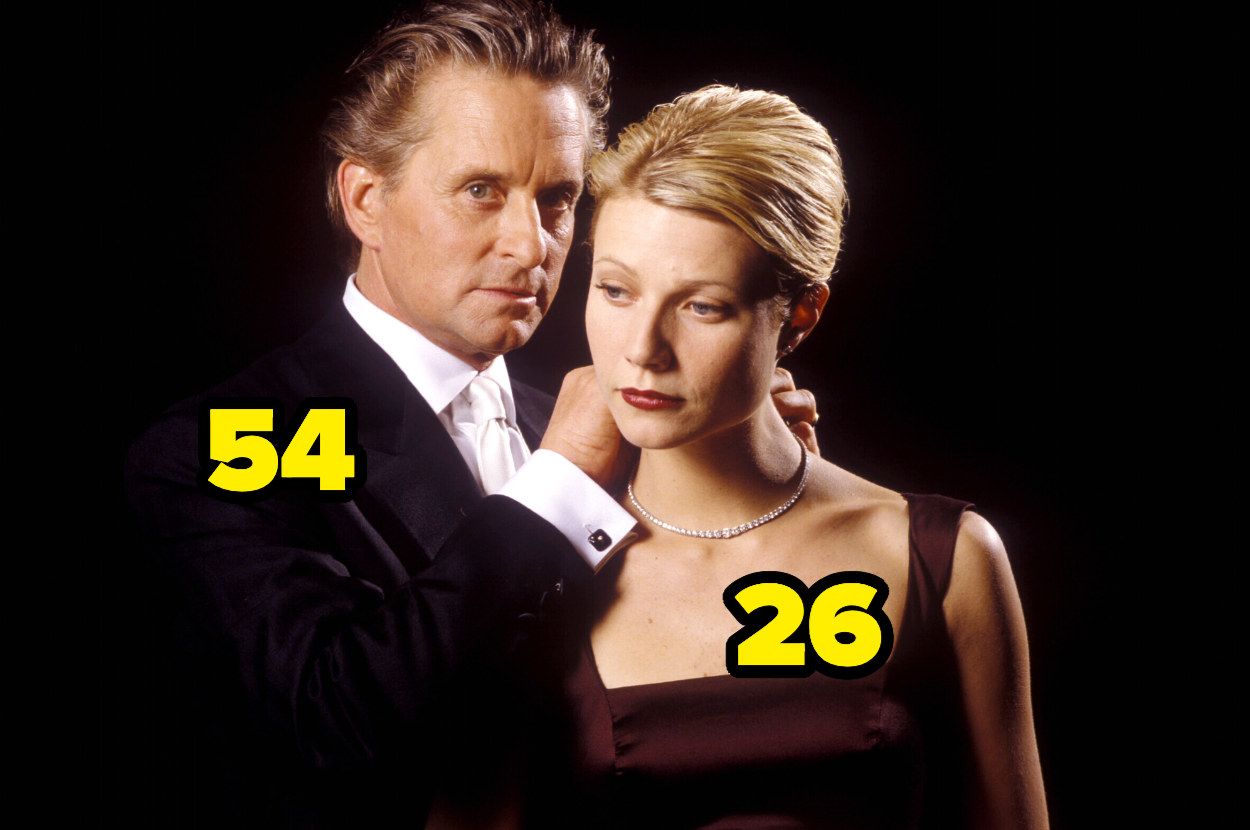 11.
In The Wolf of Wall Street, Margot Robbie played Leonardo DiCaprio's wife with a 16-year age difference.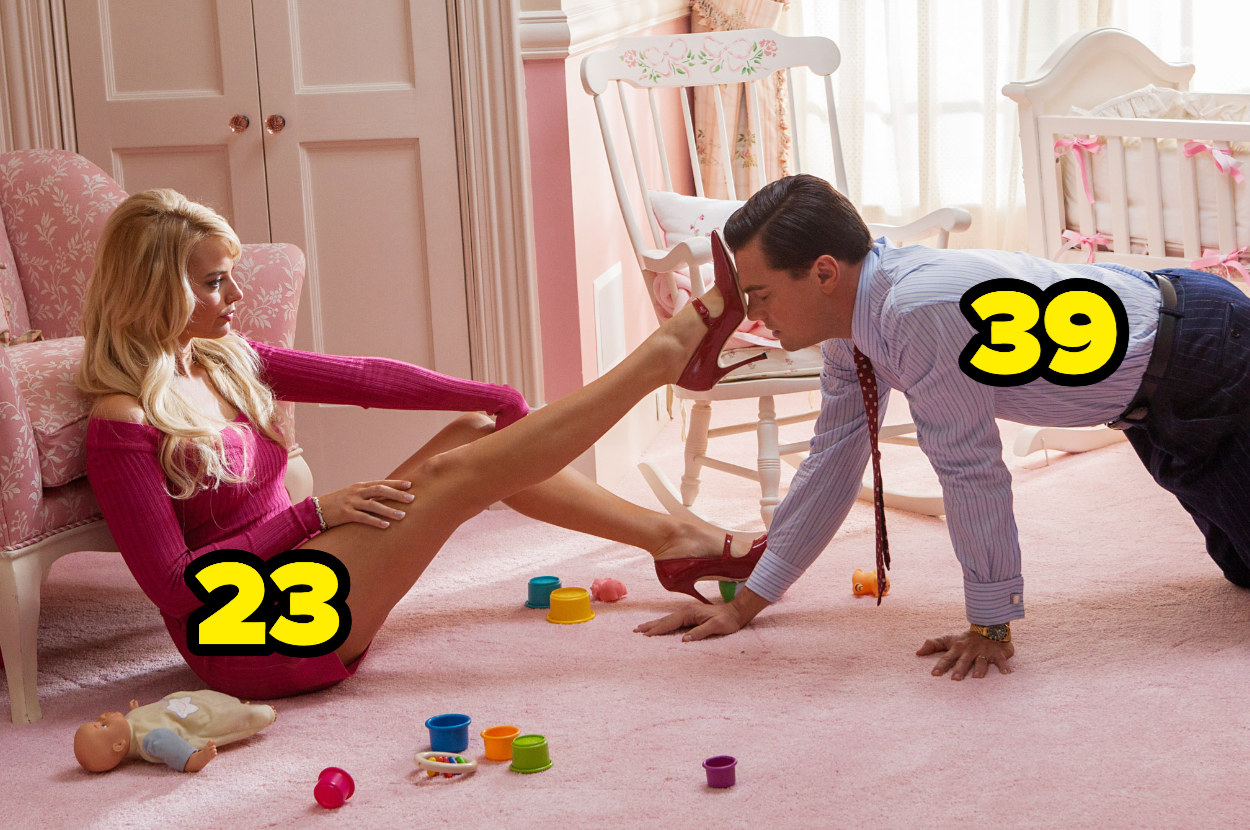 12.
In Suicide Squad, Jared Leto was 44 and Margot Robbie was 26.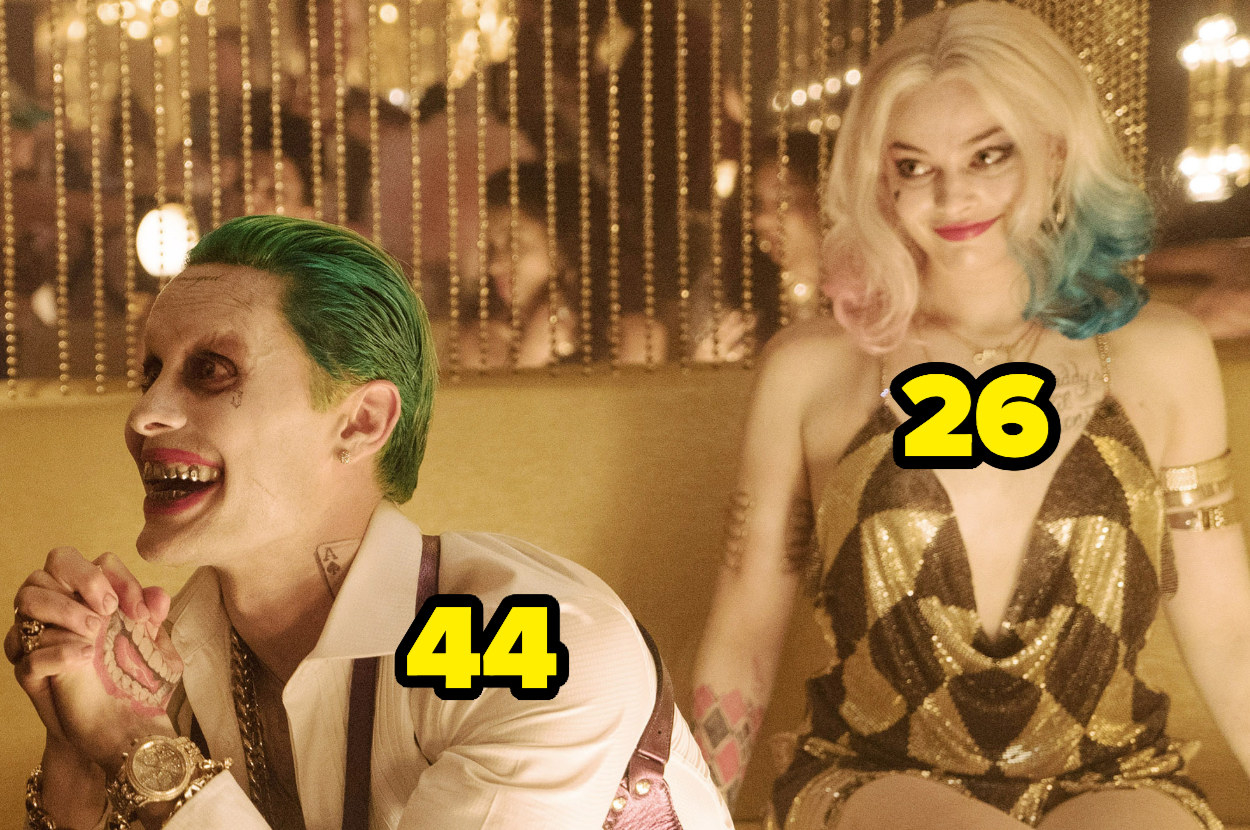 13.
In Focus, Margot Robbie was 24 and Will Smith was 46.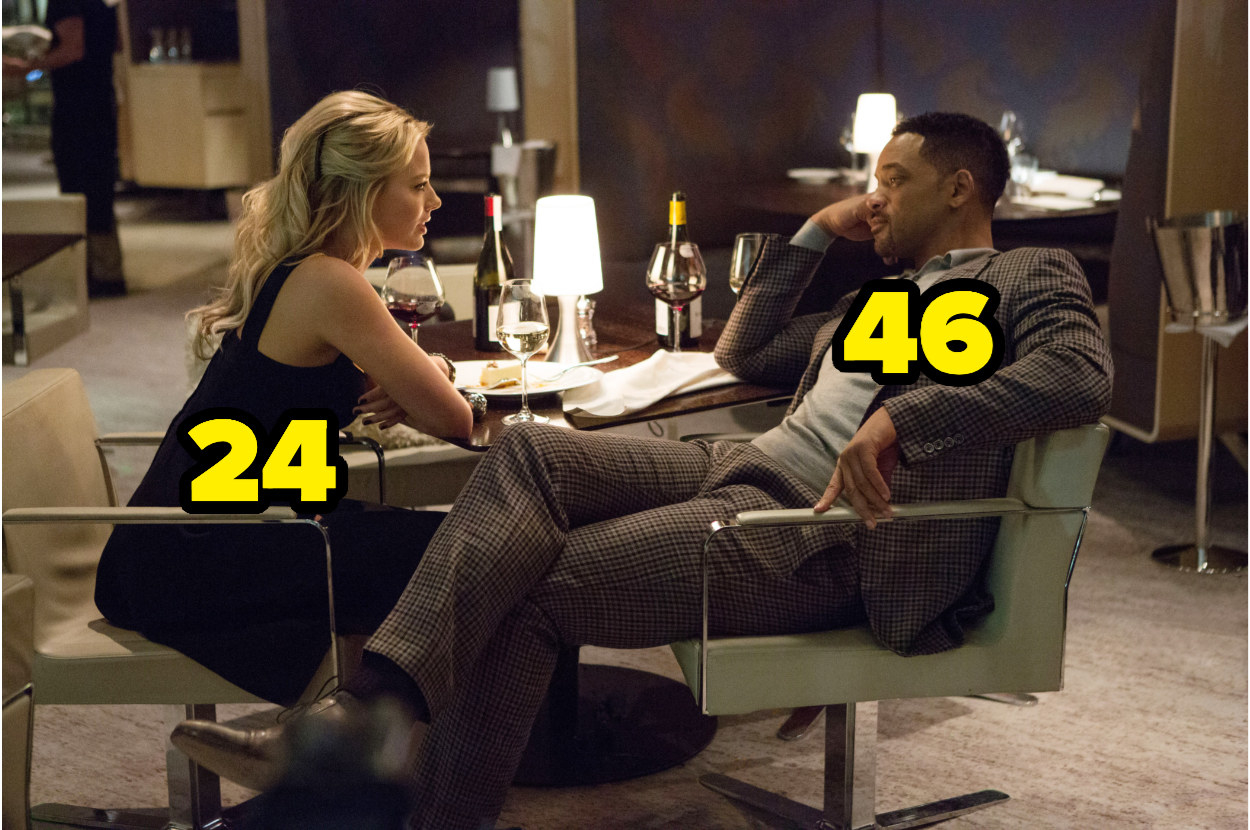 14.
In Ted, Mark Wahlberg was 41 and Mila Kunis was 28.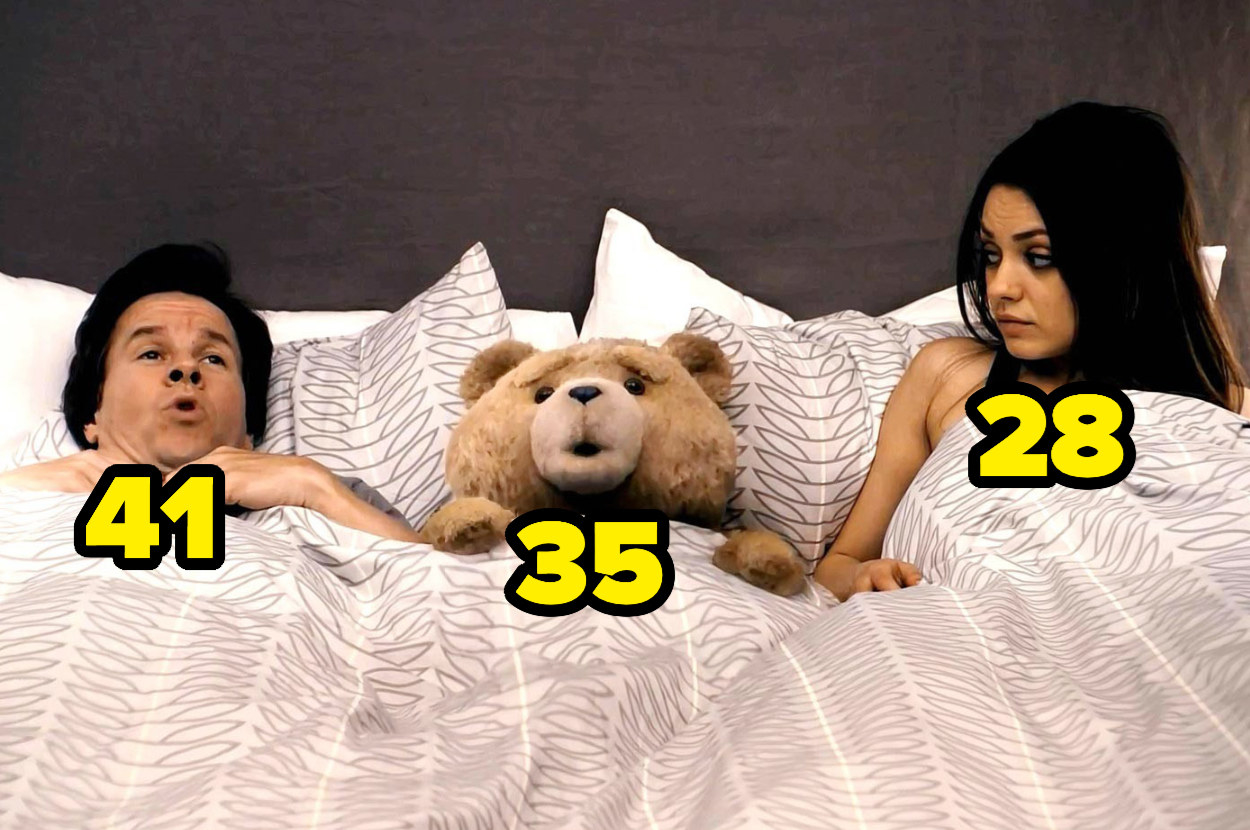 15.
And in Ted 2, Mark Wahlberg was 44 and Amanda Seyfried was 29.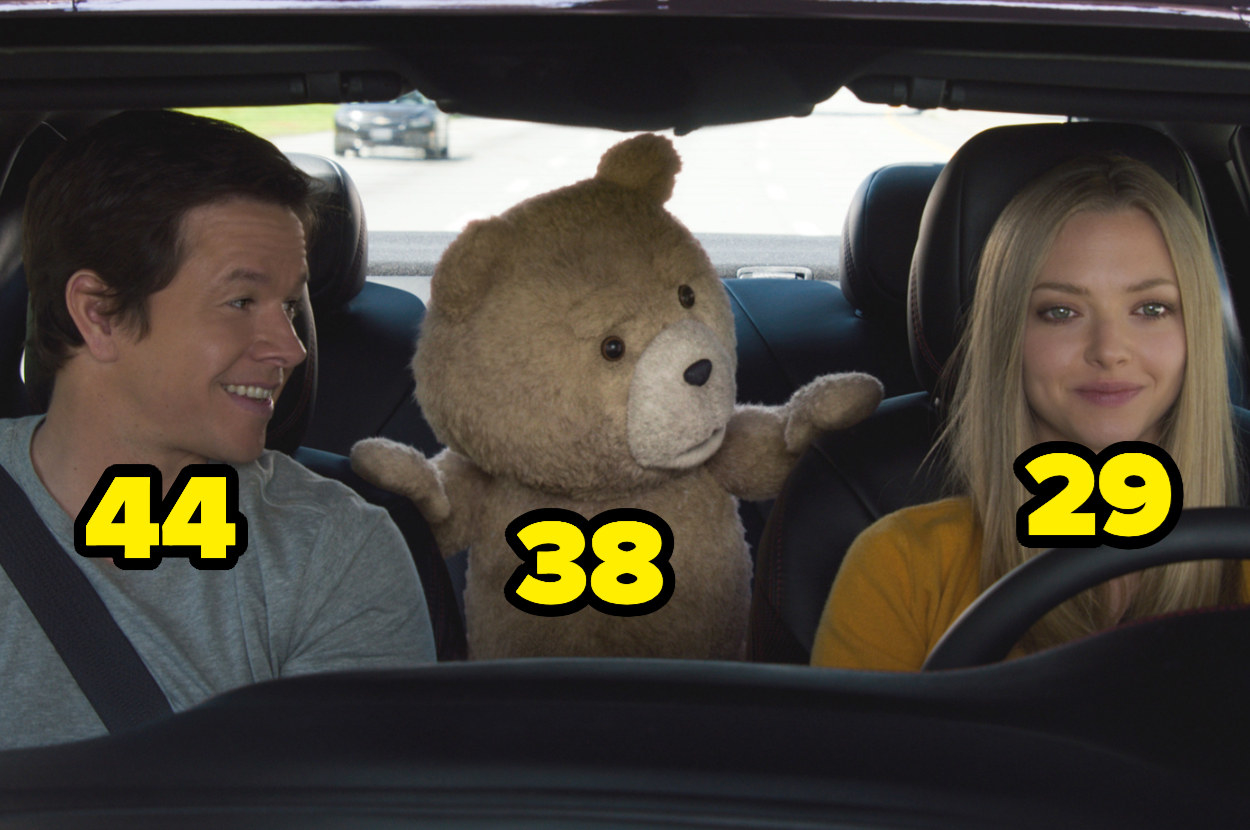 16.
In Something's Gotta Give, Jack Nicholson was more than double the age of his first love interest in the film, Amanda Peet.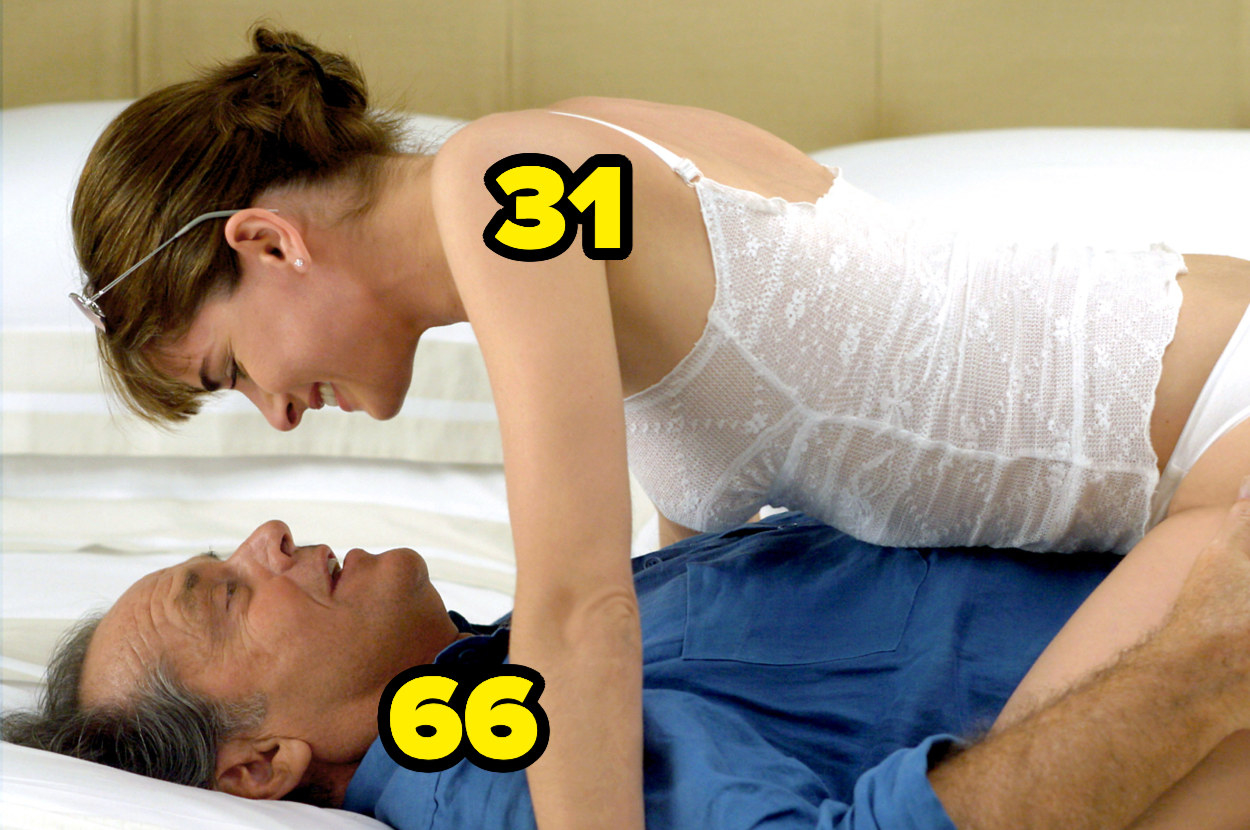 17.
In Poison Ivy, Tom Skerritt was 58, while Drew Barrymore was only 17.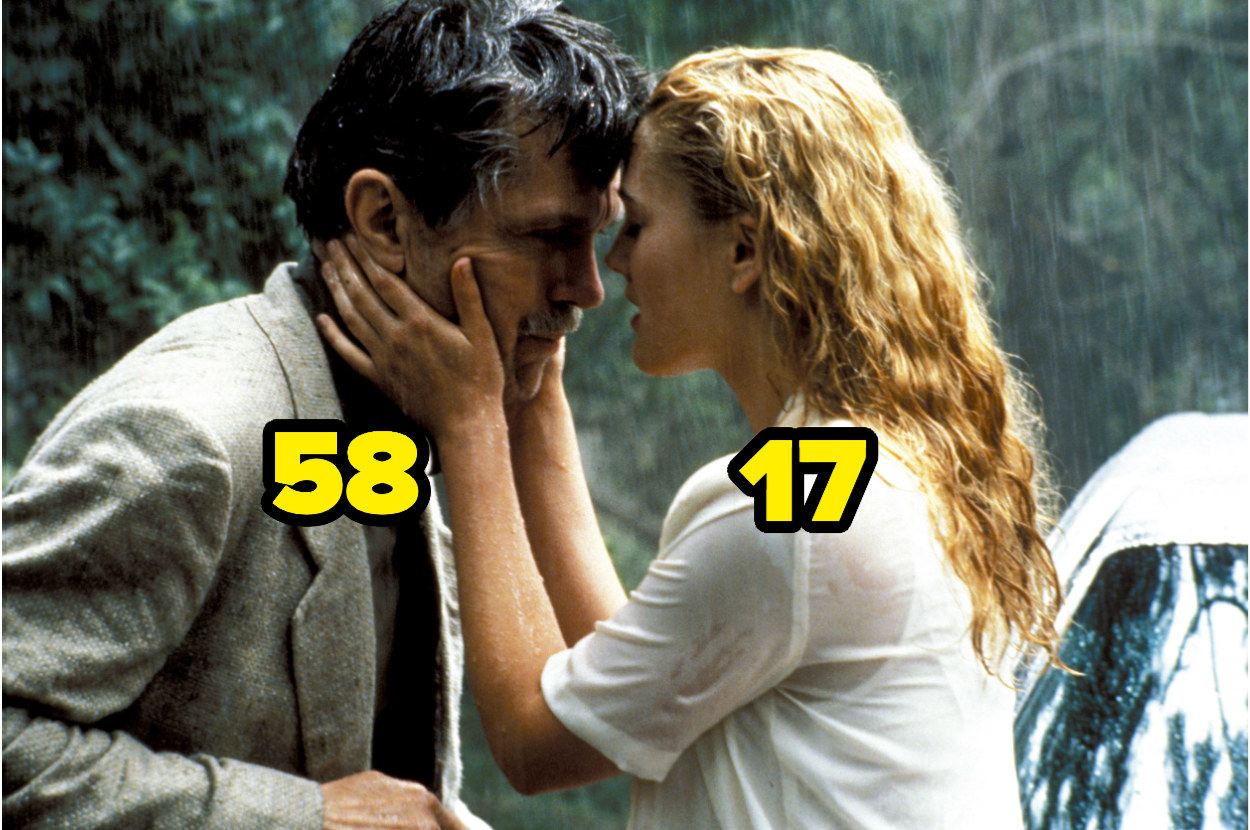 18.
In Third Person, Liam Neeson was a full 32 years older than his love interest, played by Olivia Wilde.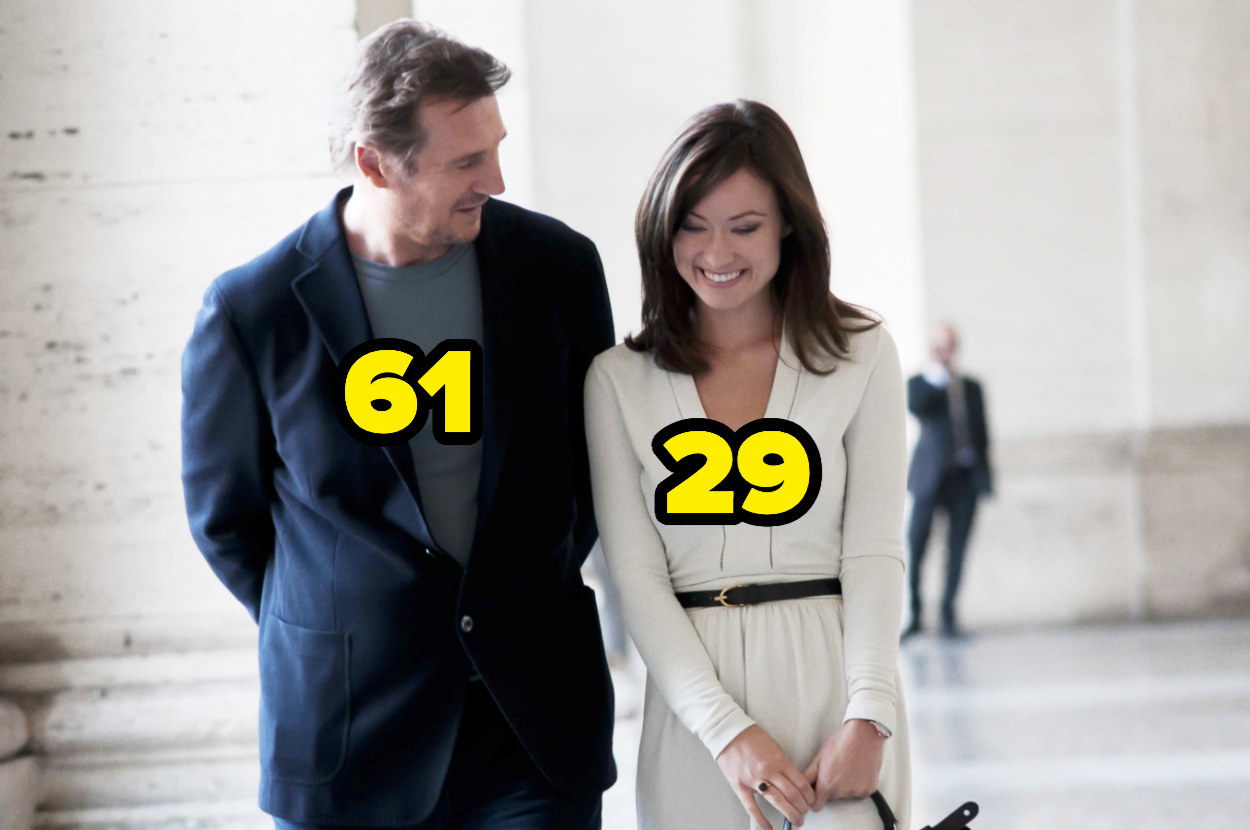 19.
In Autumn in New York, Richard Gere was 50 and Winona Ryder was 28.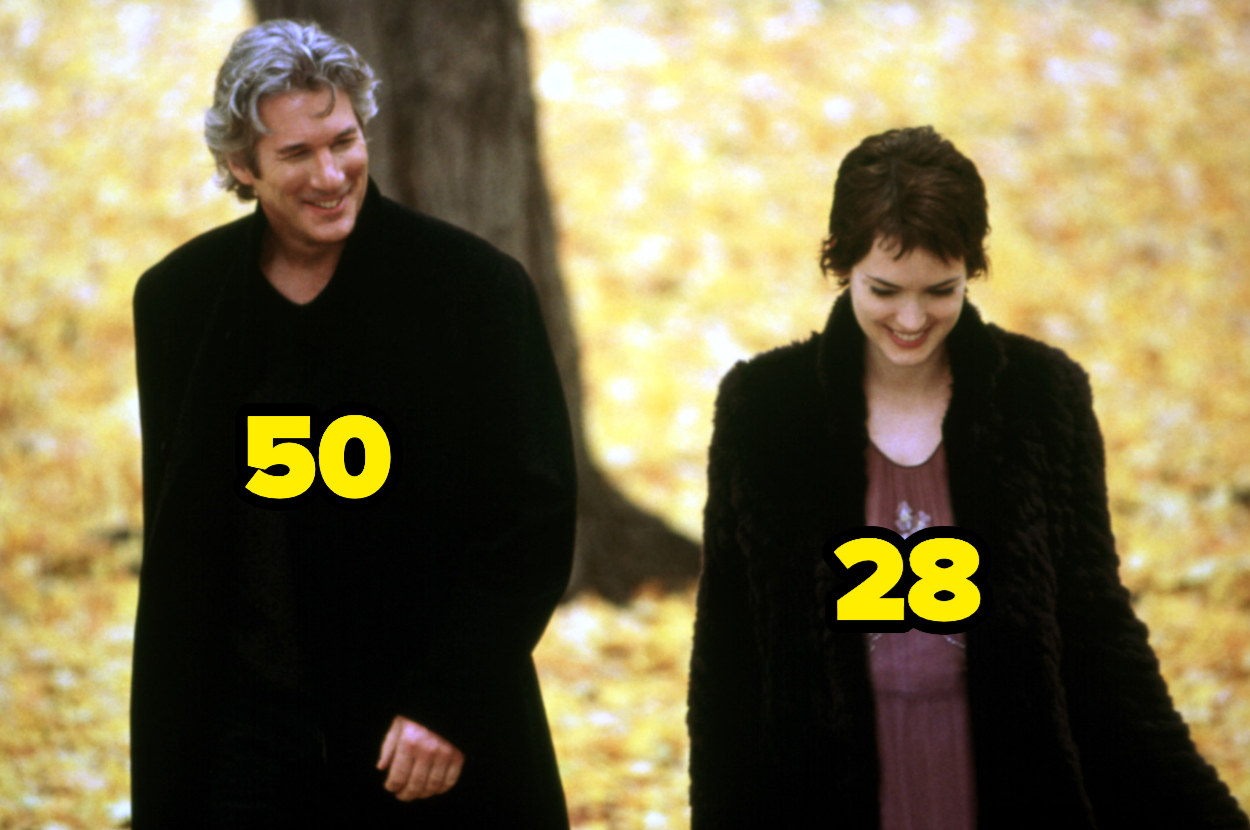 20.
In In the Line of Fire, Clint Eastwood and Rene Russo had a 24-year age gap.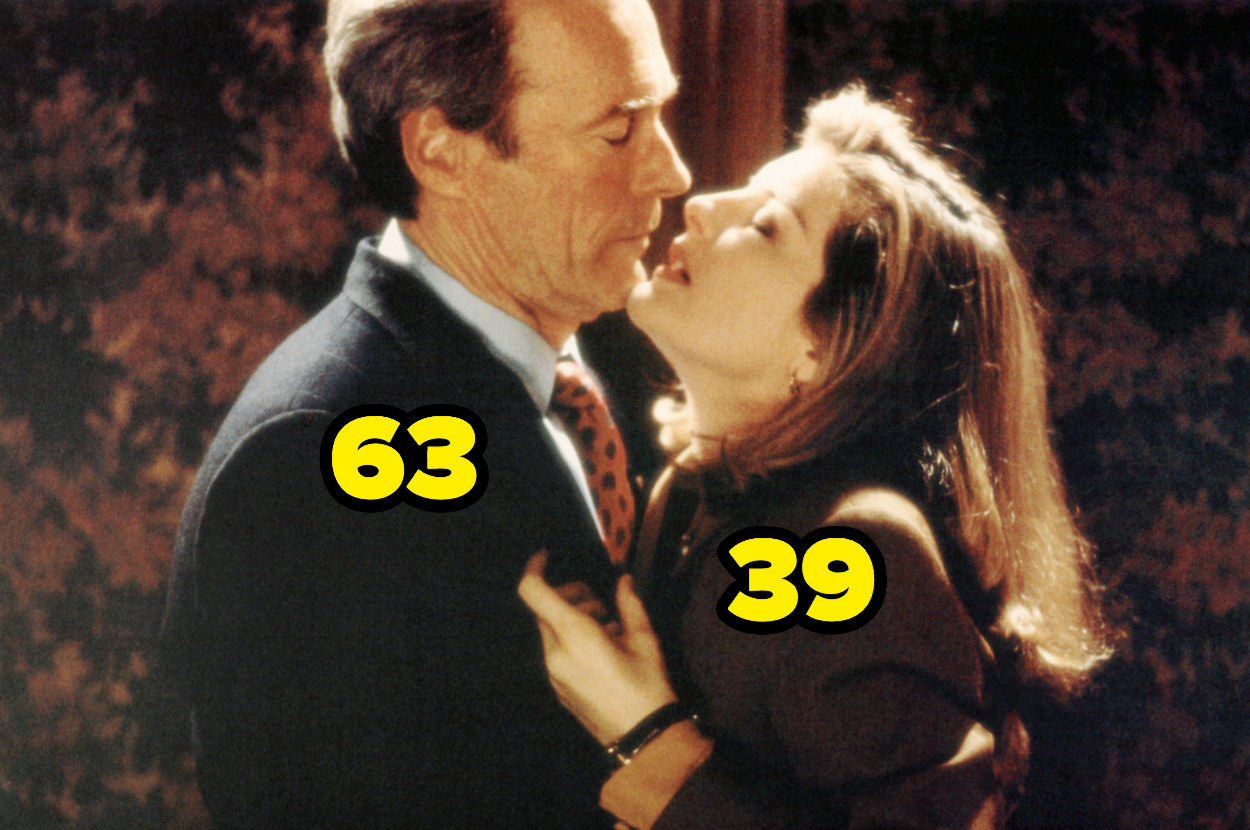 21.
In Six Days, Seven Nights, Anne Heche was 29 when she played 55-year-old Harrison Ford's love interest.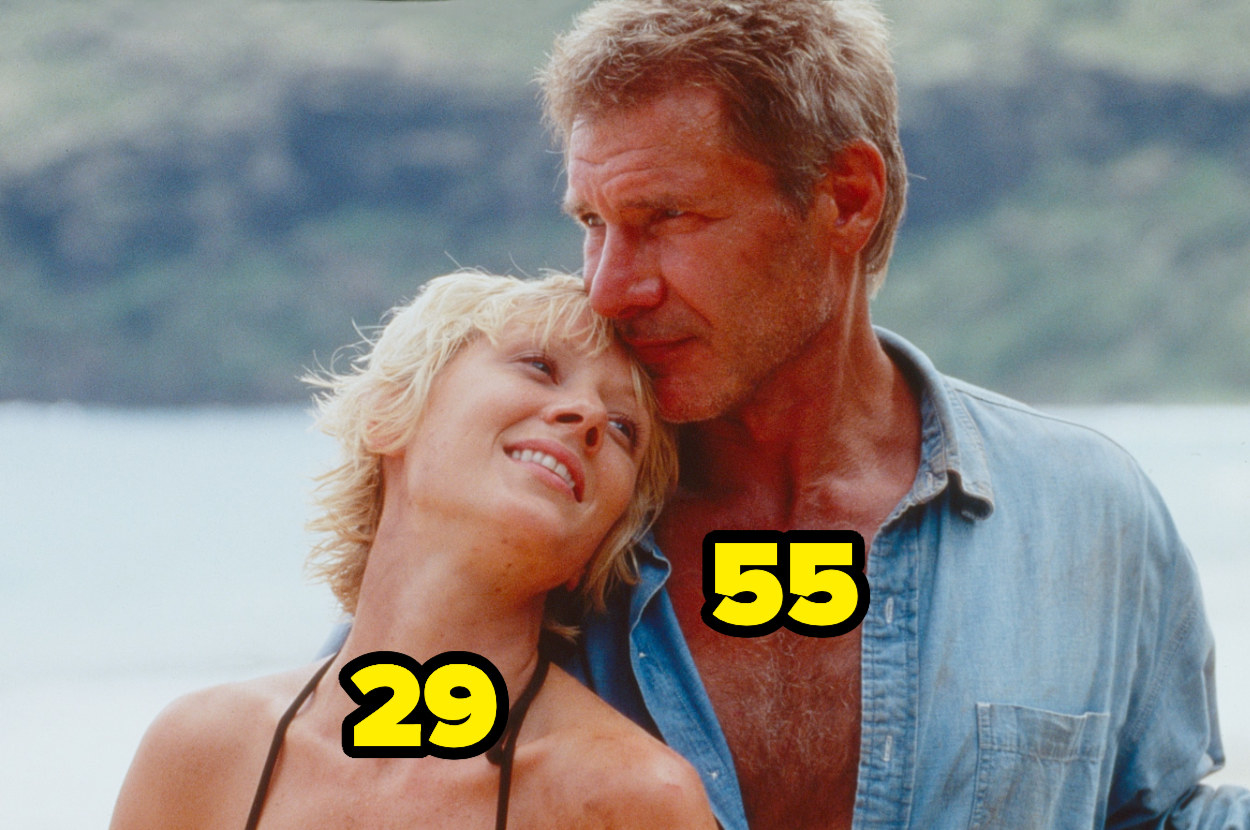 22.
In The Woman in Red, Gene Wilder was 27 years older than Kelly LeBrock.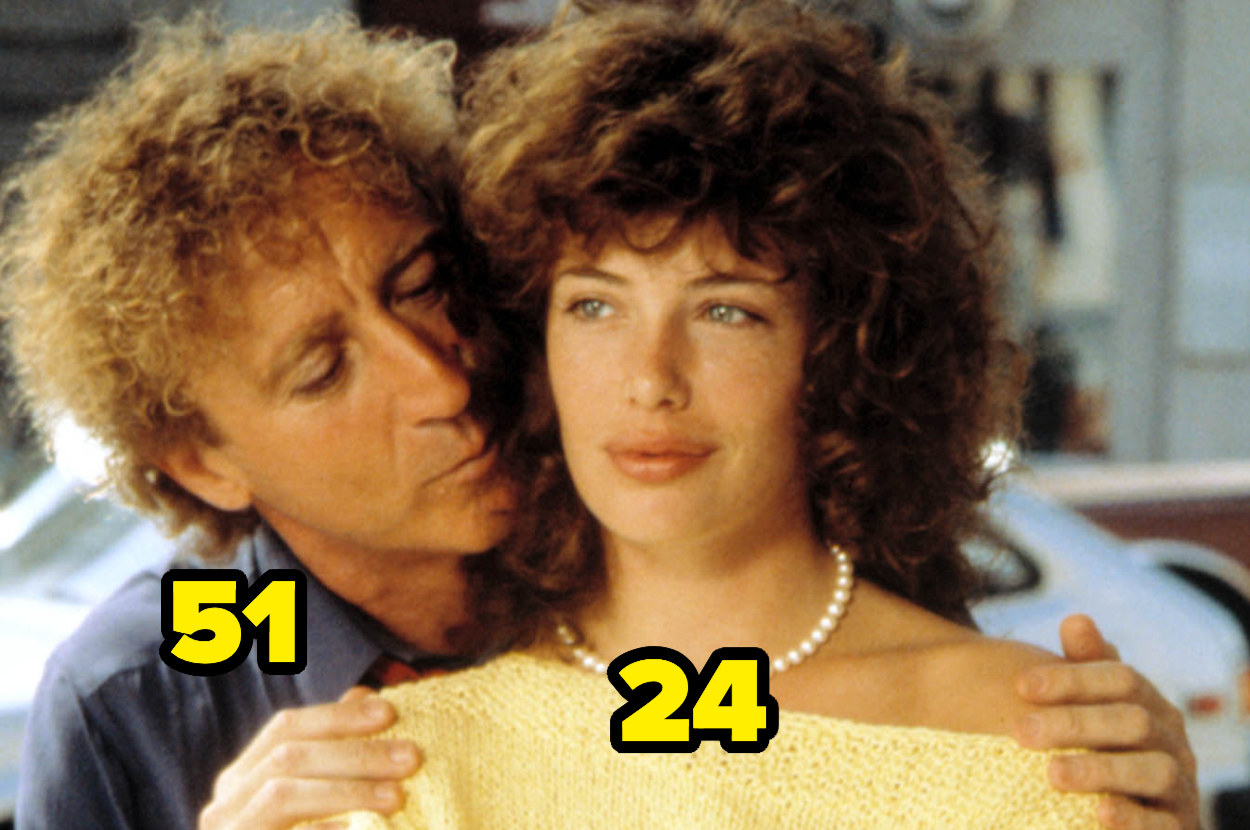 23.
In Crazy Heart, Jeff Bridges was 60 while filming, and Maggie Gyllenhaal was 32.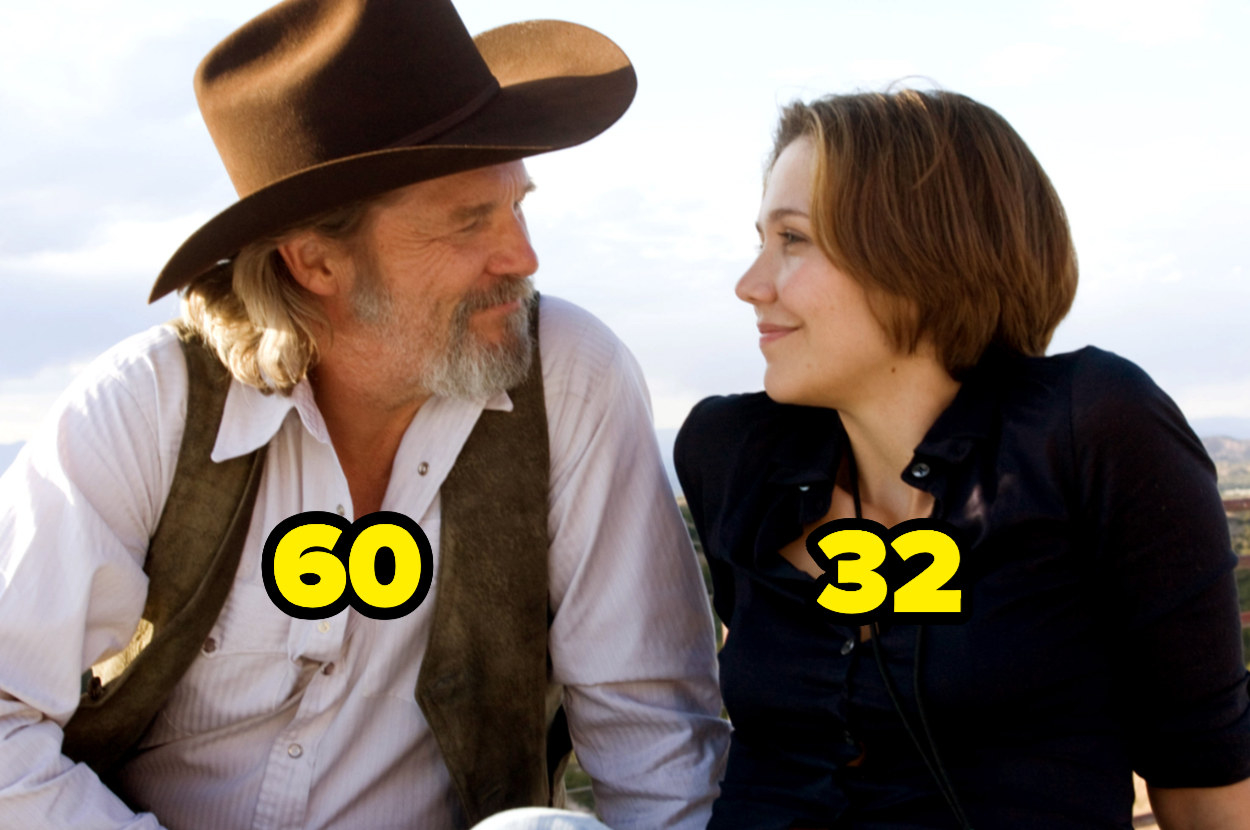 24.
In Gangster Squad, 25-year-old Emma Stone played the love interest of both 53-year-old Sean Penn and 33-year-old Ryan Gosling.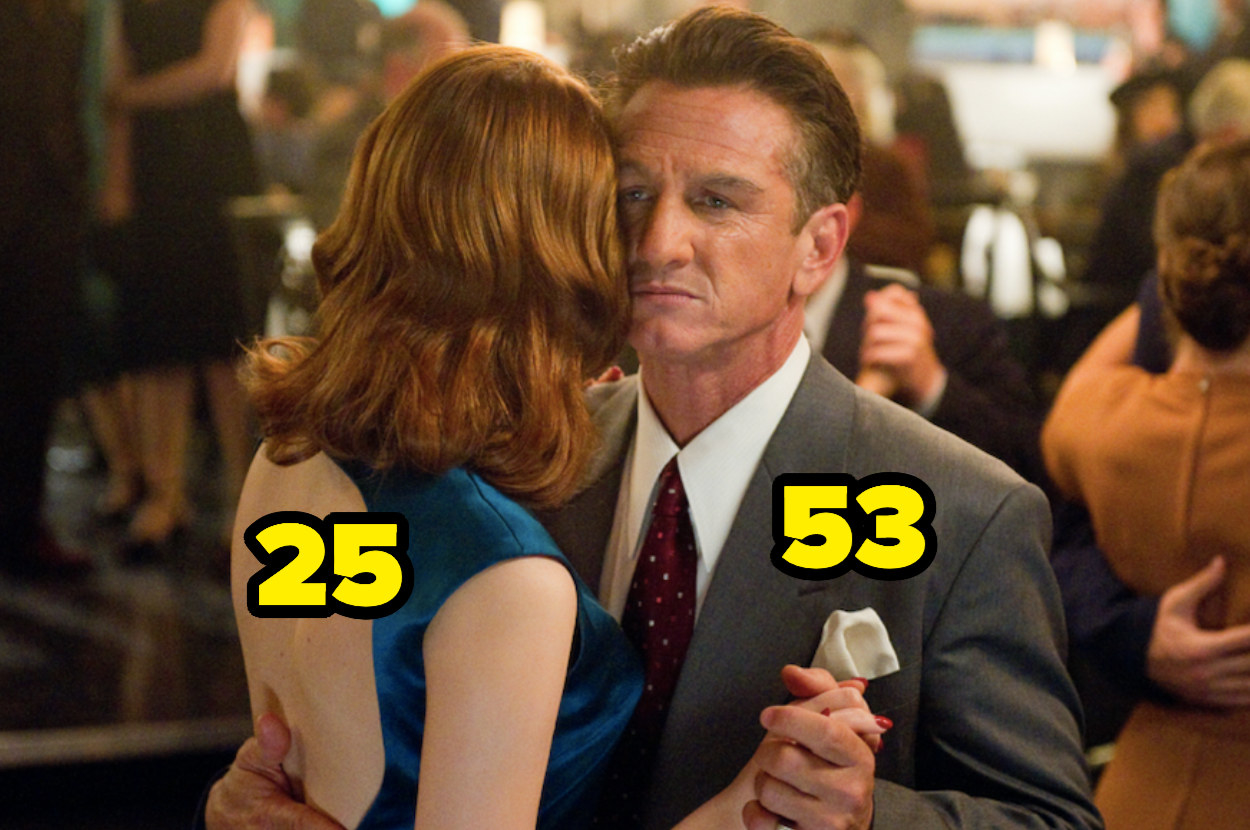 25.
In Birdman, Michael Keaton had 31 years on his love interest, played by Andrea Riseborough.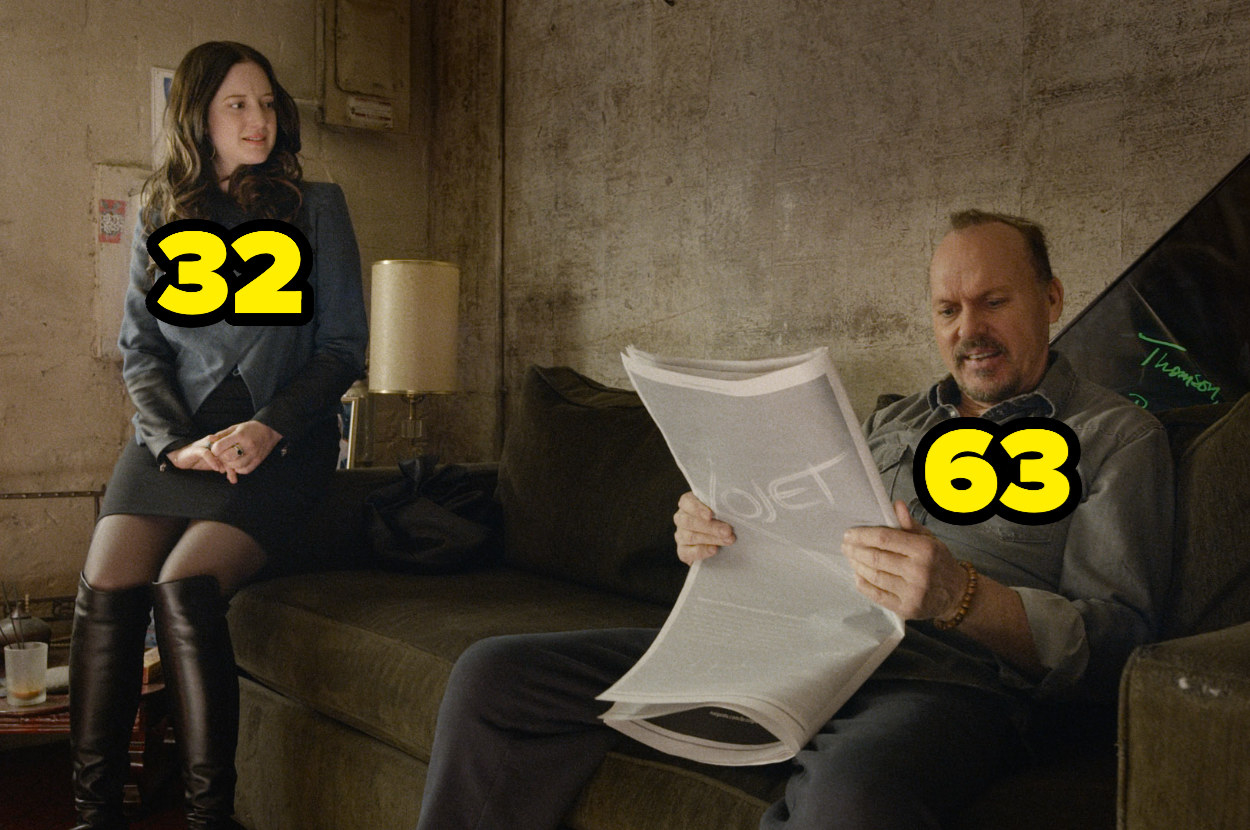 26.
In Blame It on Rio, 50-year-old Michael Caine dated his best friend's daughter, played by 18-year-old Michelle Johnson.
27.
In The Phantom of the Opera, Emmy Rossum was 17 when she played the love interest of 33-year-old Gerard Butler and 30-year-old Patrick Wilson.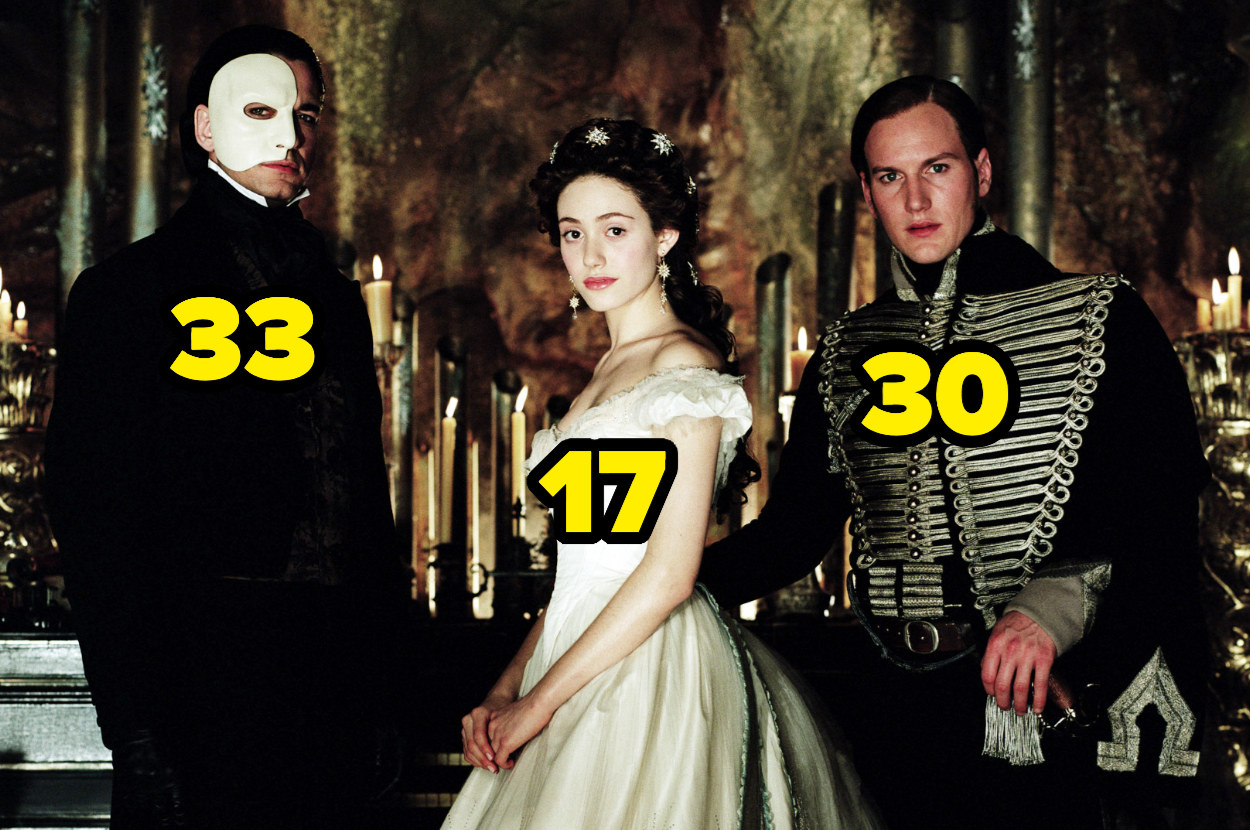 28.
In Never Have I Ever, Maitreyi Ramakrishnan was 19 and Darren Barnet was 30 when Season 2 premiered.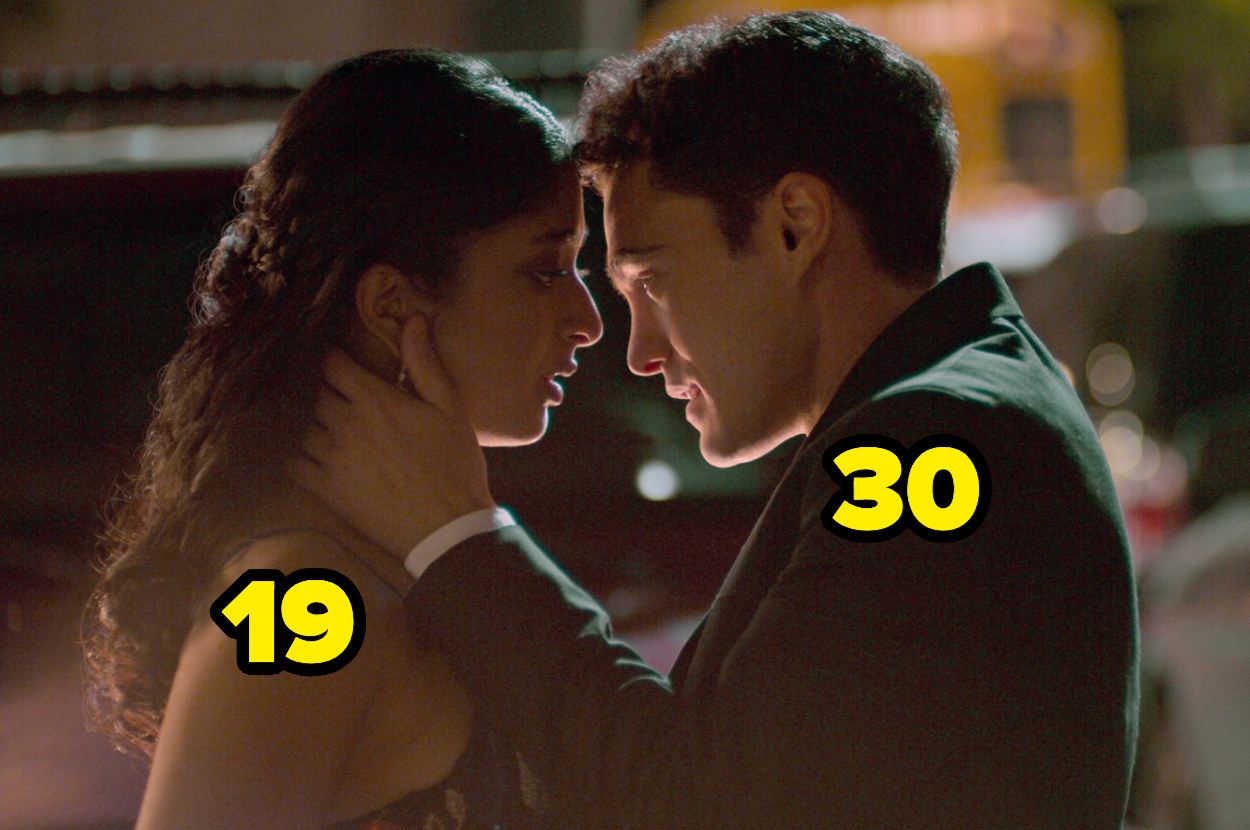 29.
In Singin' in the Rain, Debbie Reynolds was 19 and Gene Kelly was 40.
30.
In That '70s Show, Mila Kunis was 15 and Ashton Kutcher was 20 when the pilot aired.
31.
In White Christmas, Rosemary Clooney was 26 and Bing Crosby was 51.
32.
In Flight, Denzel Washington was 57 and Kelly Reilly was 35.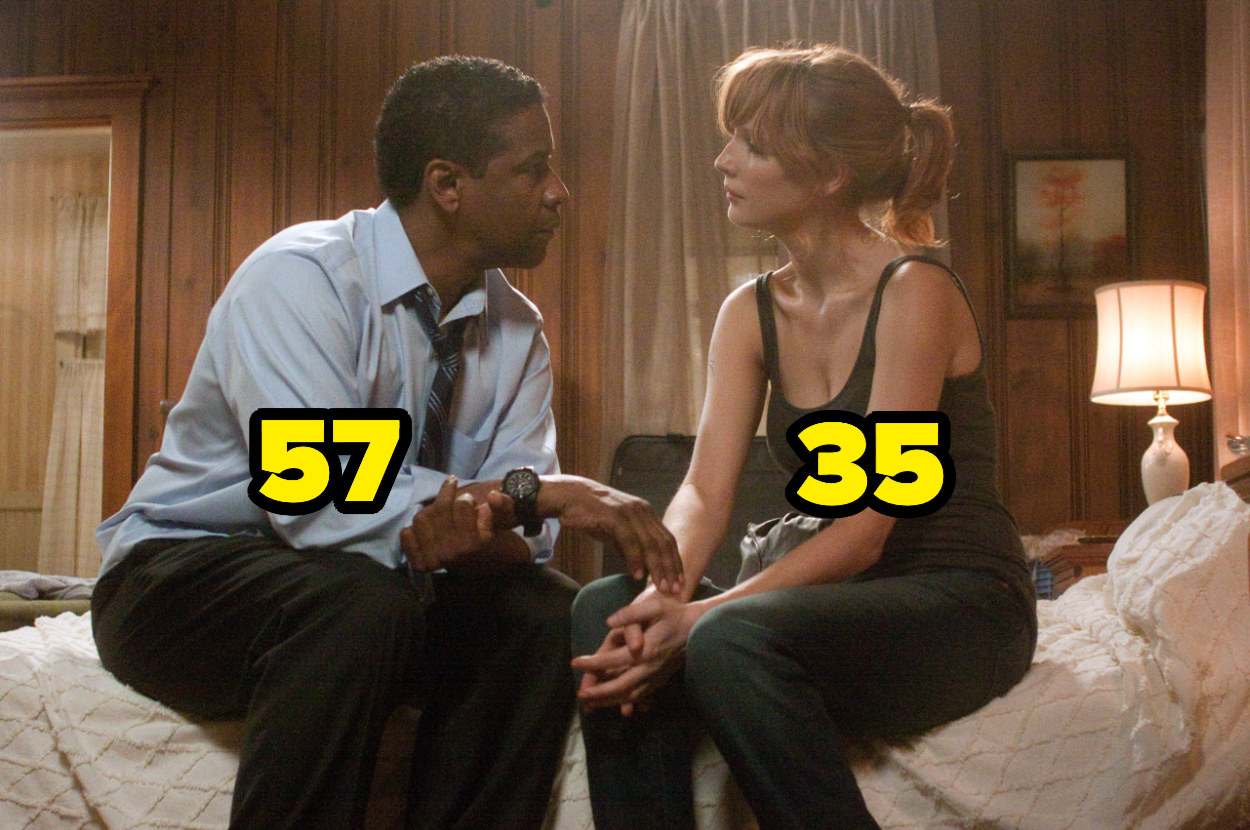 33.
In Boy Meets World, Rider Strong was 17 and Trina McGee Davis was 28 when they played Shawn and Angela.
34.
In Funny Face, Fred Astaire was 30 years older than Audrey Hepburn.
35.
In Get Smart, Anne Hathaway was 25 and Steve Carell was 45 when they played spies turned lovers.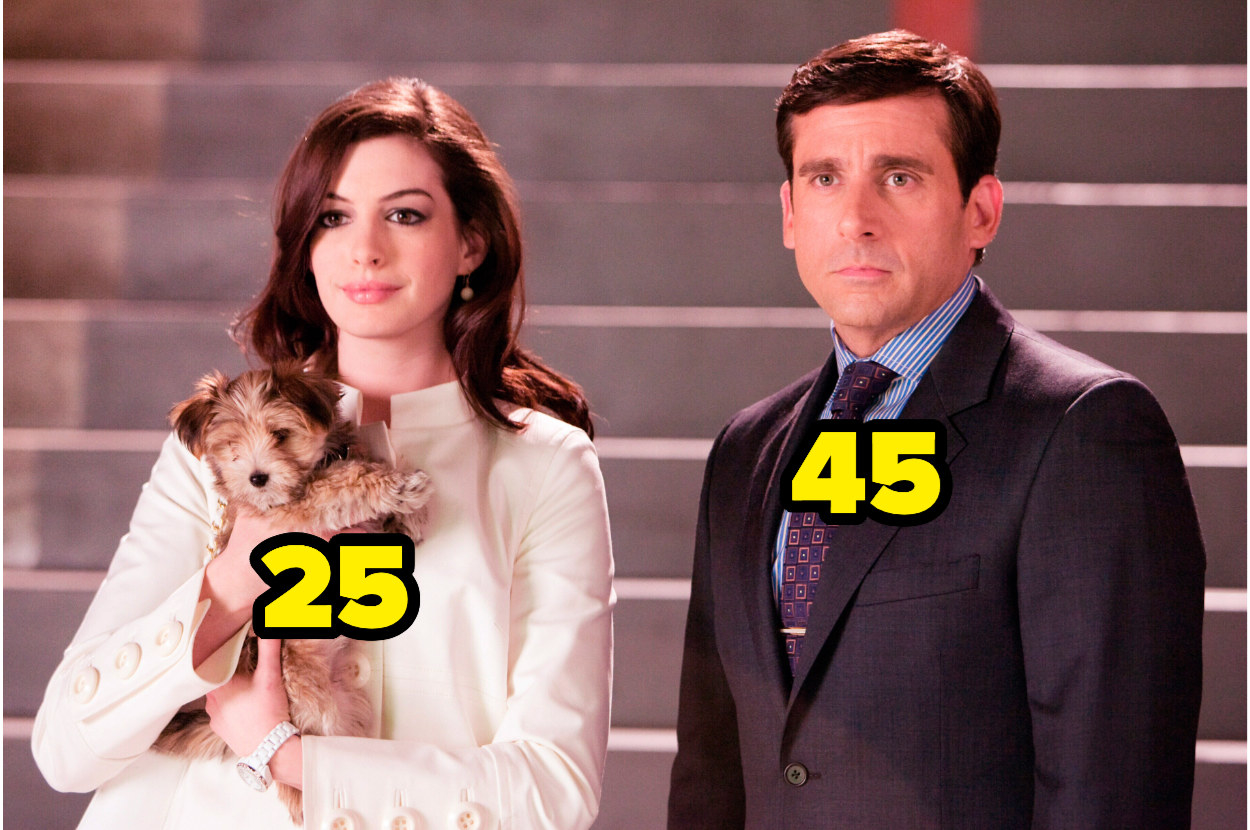 36.
In Pirates of the Caribbean: The Curse of the Black Pearl, Keira Knightley was 17 when she shot the movie and Orlando Bloom was 25.
37.
In Riverdale, Ashleigh Murray was 31 when her character dated Archie, played by 22-year-old KJ Apa.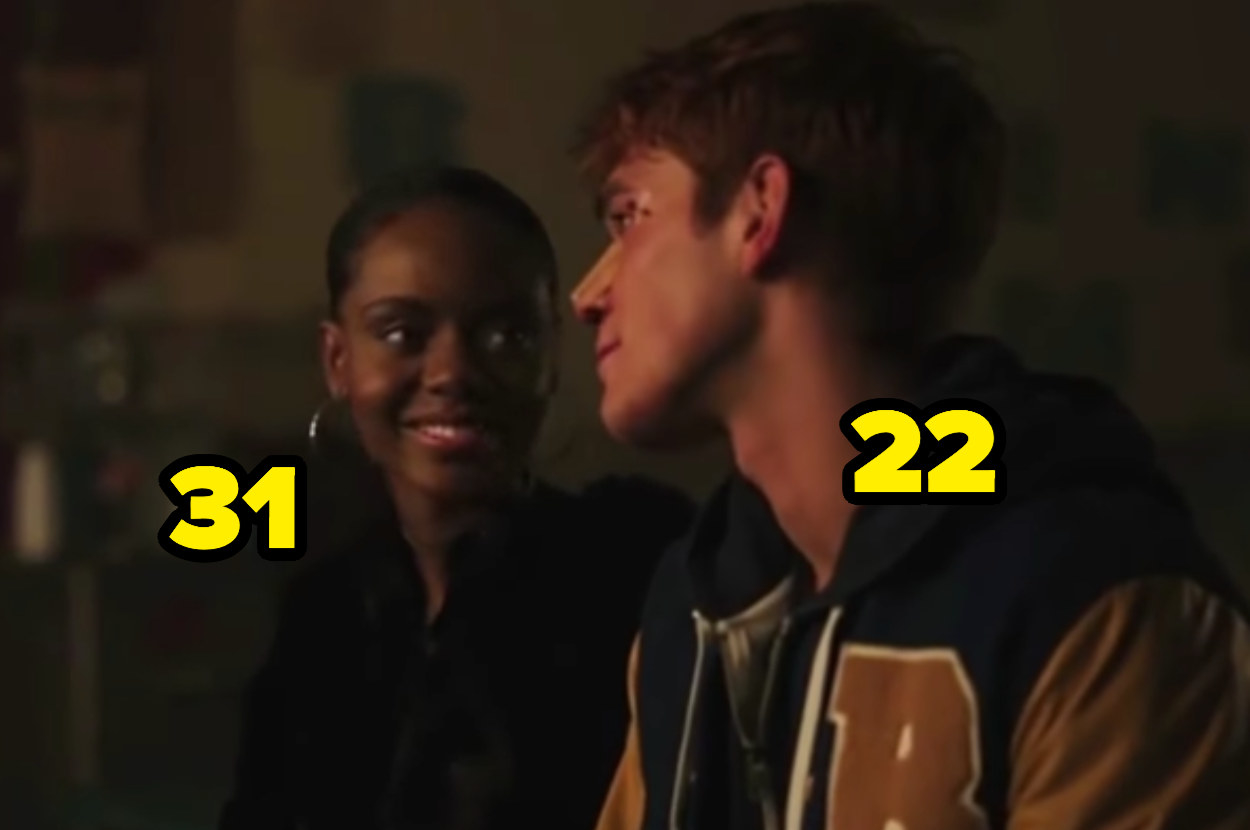 38.
In Another Cinderella Story, Selena Gomez was 16 and Drew Seeley was 26.
39.
In Charade, Cary Grant was 59 when he played 34-year-old Audrey Hepburn's love interest.
40.
In The Breakfast Club, Molly Ringwald was 16, and despite playing a high school student, Judd Nelson was 25 in real life.
41.
In Elf, Will Ferrell was 36 and his love interest, Zooey Deschanel, was 23.
42.
In The Squid and the Whale, 23-year-old Anna Paquin played a student who comes on to 50-year-old Jeff Daniels. Just nine years earlier, Anna played Jeff's daughter in Fly Away Home.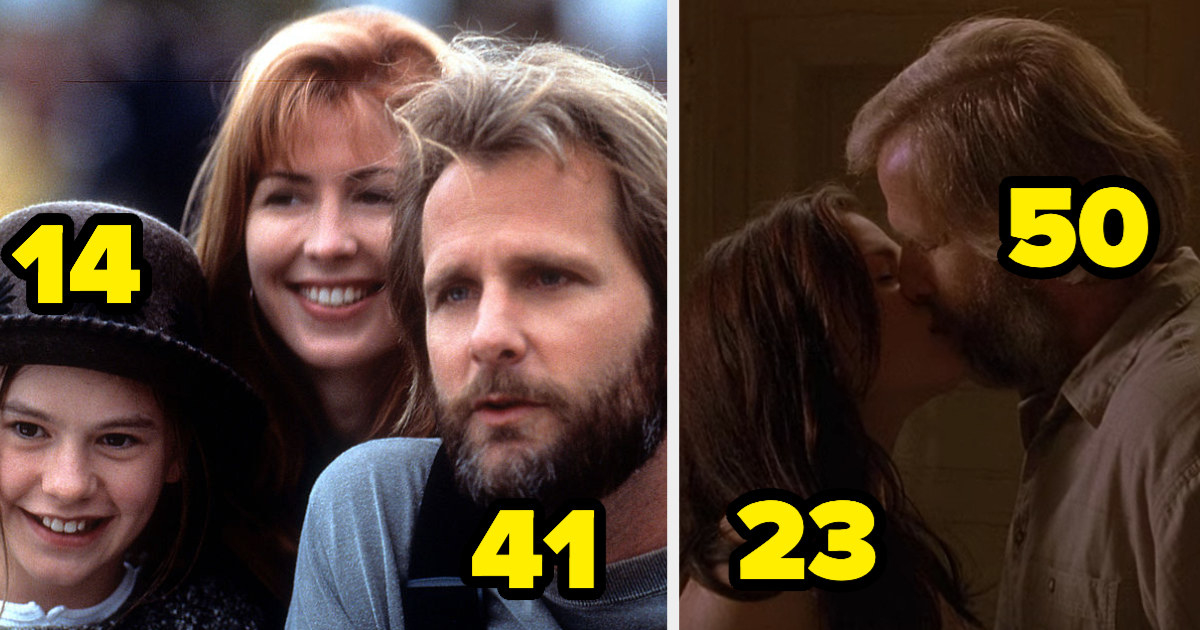 43.
In Ghost Rider, Nicolas Cage and Eva Mendes were 10 years apart in age, despite the fact that they are supposed to be former high school sweethearts.
44.
In The Lord of the Rings: The Fellowship of the Ring, Viggo Mortensen was 43 and Liv Tyler was 24.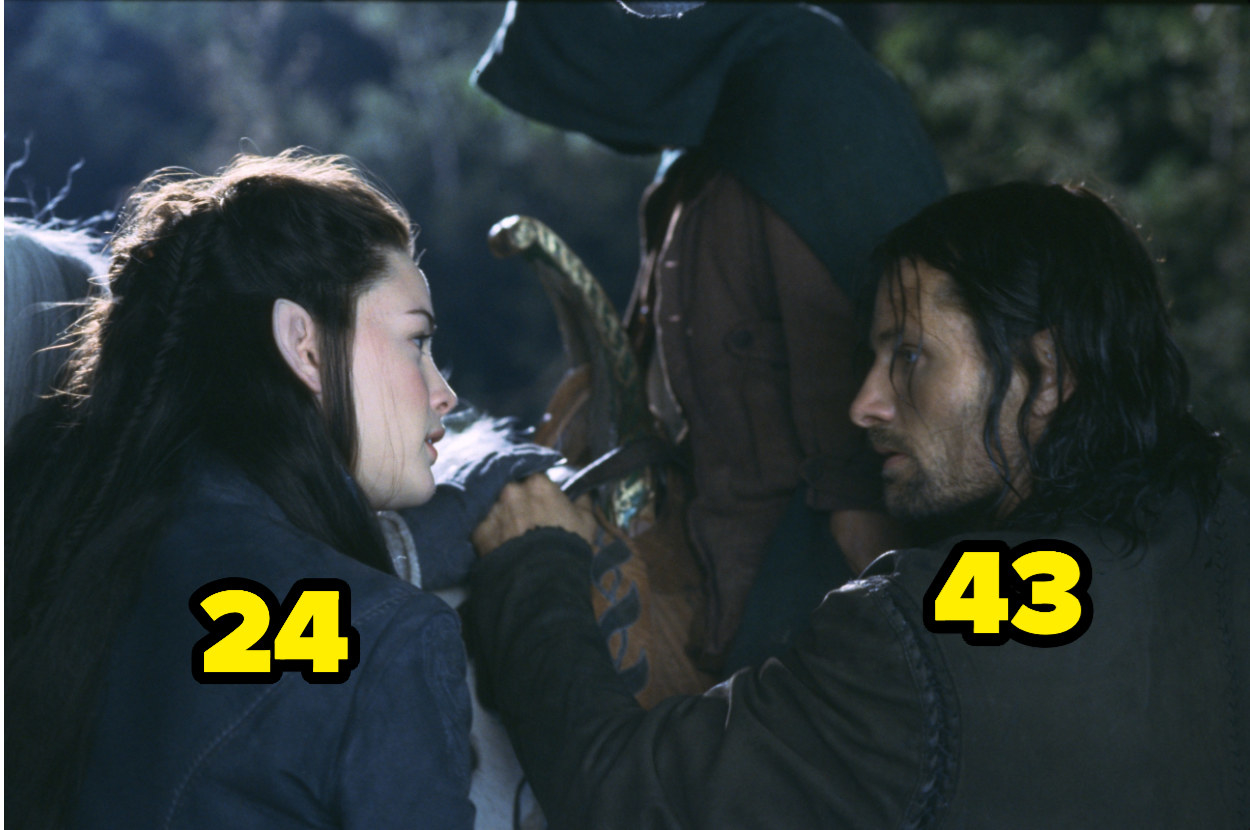 45.
In Lost, Evangeline Lilly was at least a decade younger than her love interests, played by Matthew Fox and Josh Holloway.
46.
In Always Be My Maybe, Keanu Reeves was 17 years older than Ali Wong when he played her A-list boyfriend.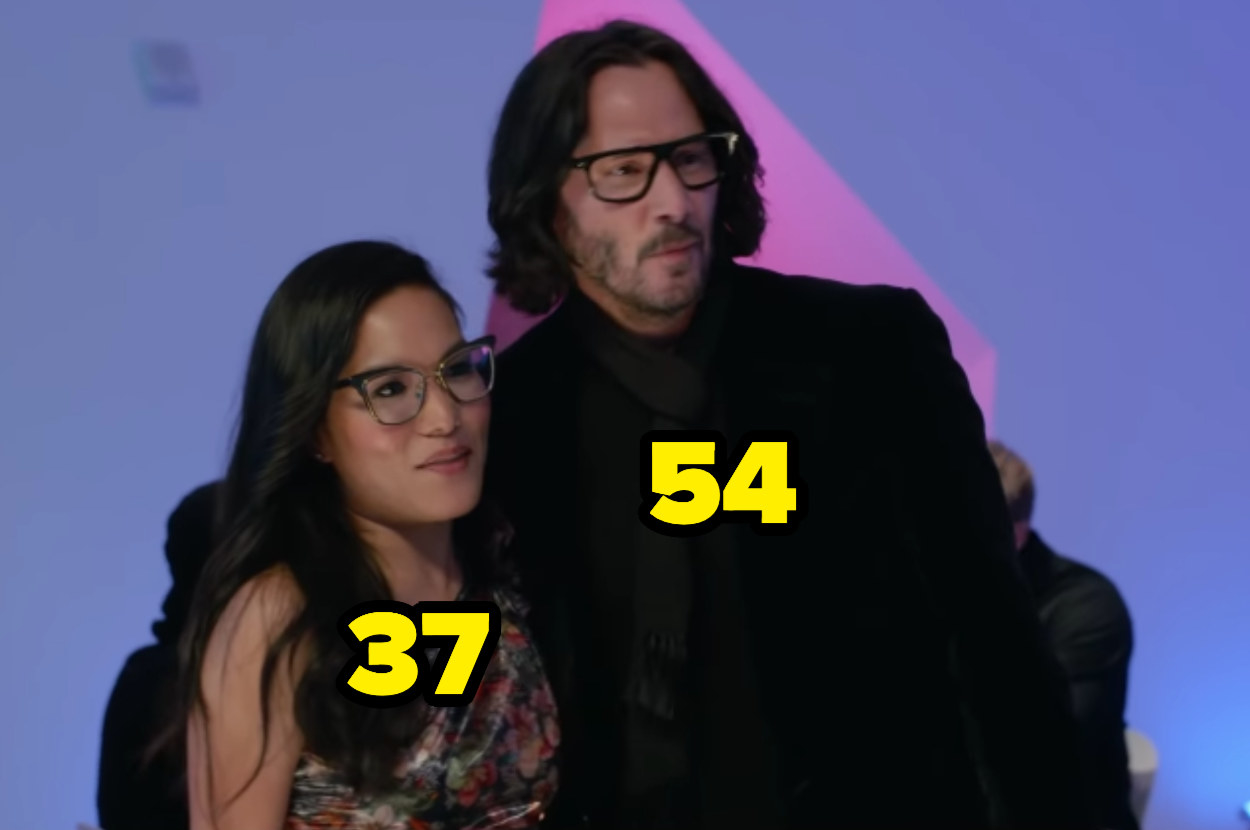 47.
In Buffy the Vampire Slayer, Sarah Michelle Gellar was 20 when her love interest, played by 35-year-old James Marsters, first appeared on the show.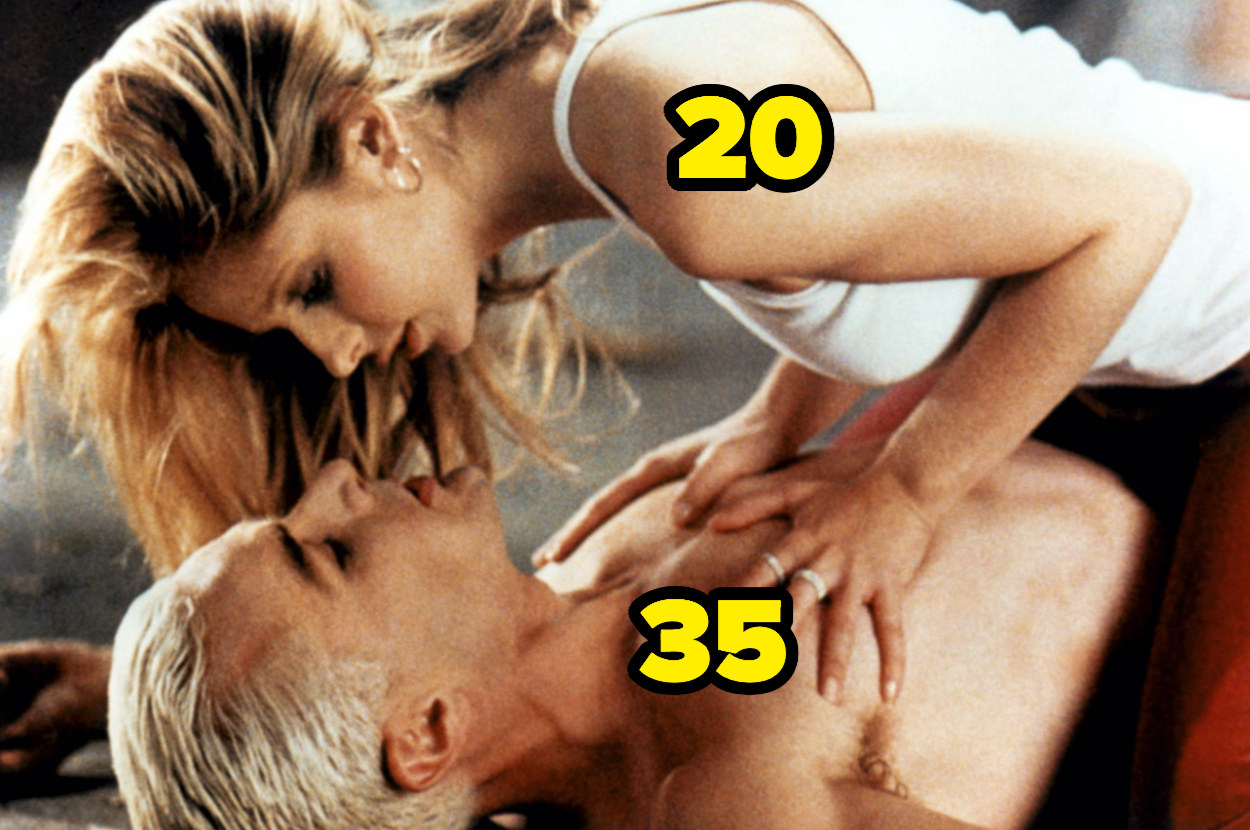 48.
In He Got Game, Denzel Washington was 21 years older than Milla Jovovich.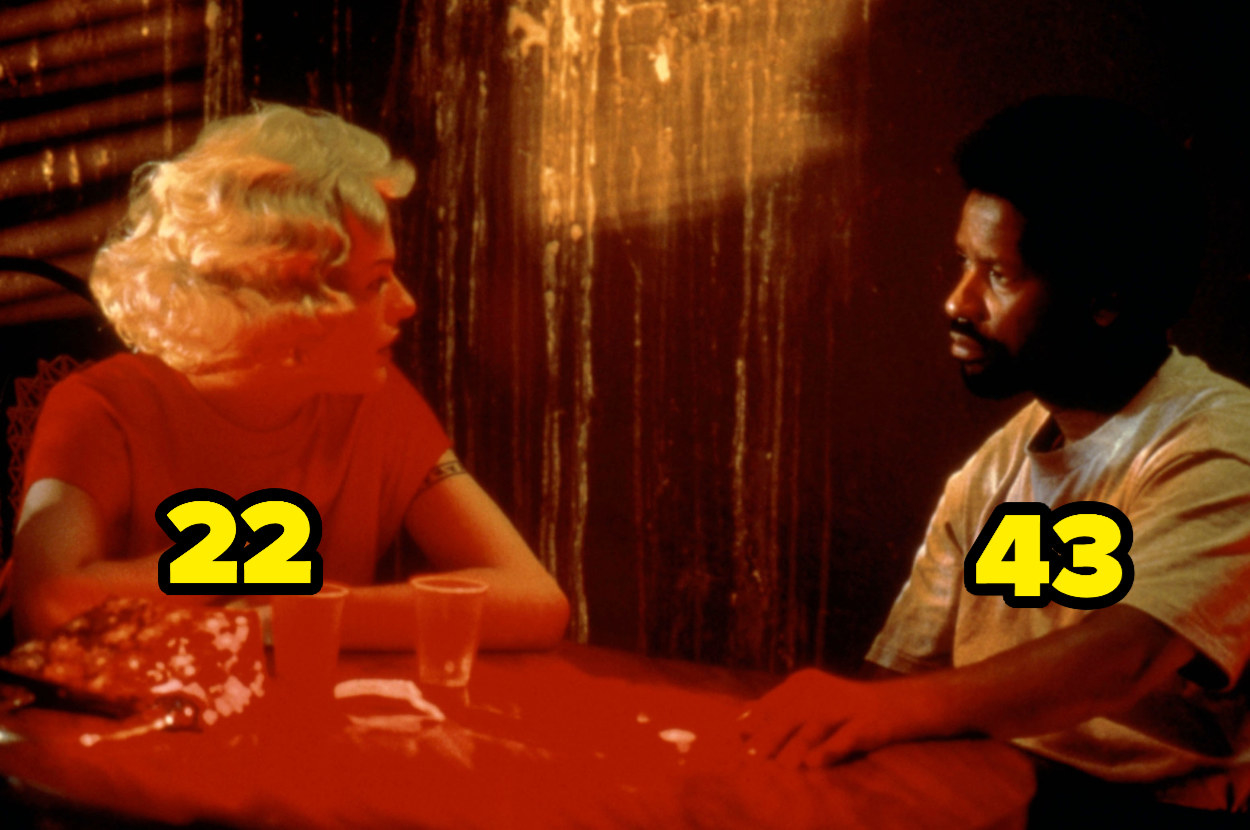 49.
In Seeking a Friend for the End of the World, Steve Carell and Keira Knightley fell in love, with a 22-year age gap between them.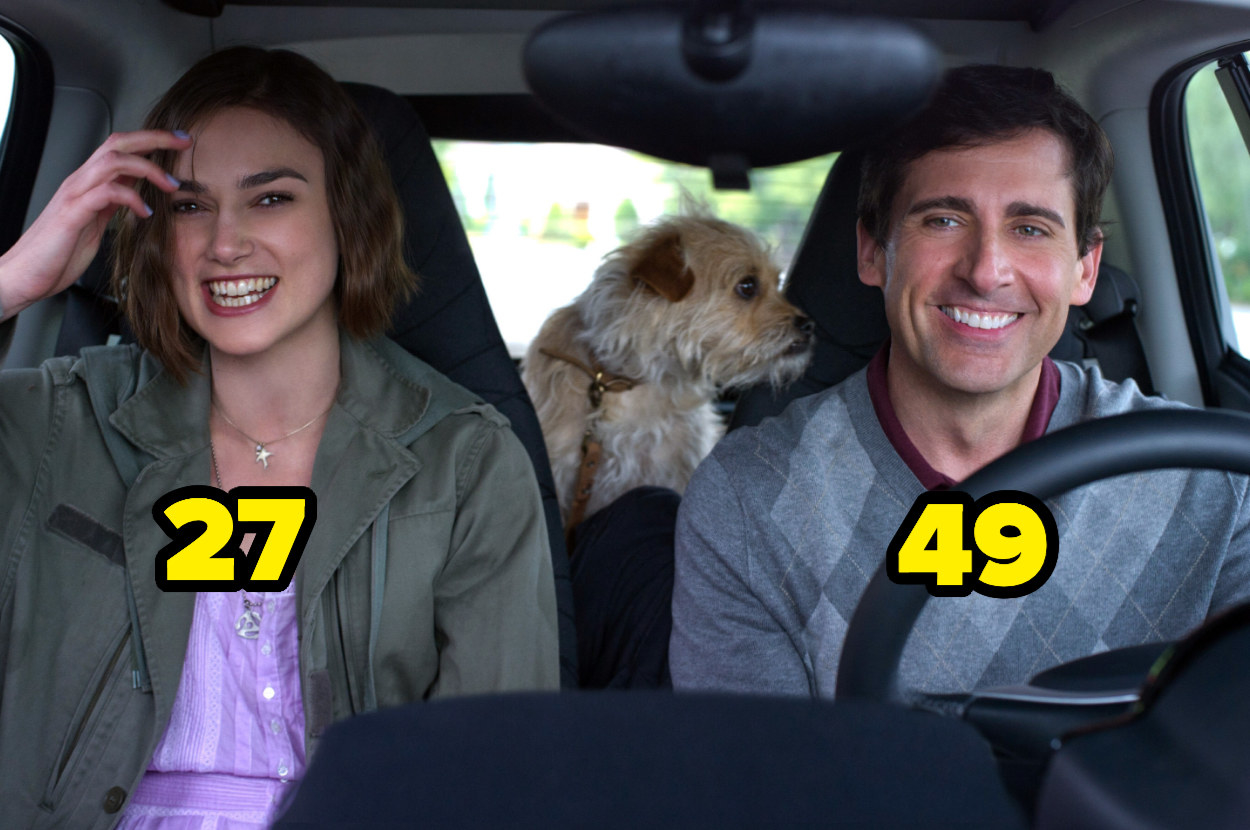 50.
And finally, Warren Beatty wooed Halle Berry despite being 30 years her senior in Bulworth.