1.
Barack Obama scooped ice cream at Baskin-Robbins.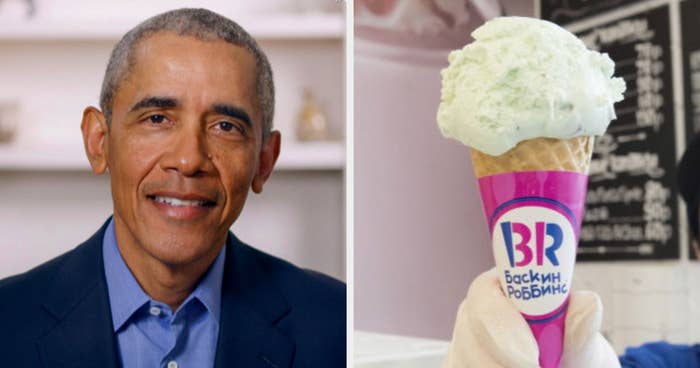 2.
Madonna poured coffee at the Times Square Dunkin' Donuts.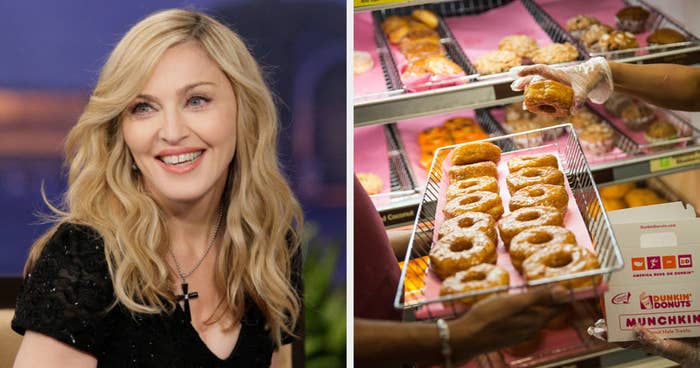 3.
Lin-Manuel Miranda worked at McDonald's.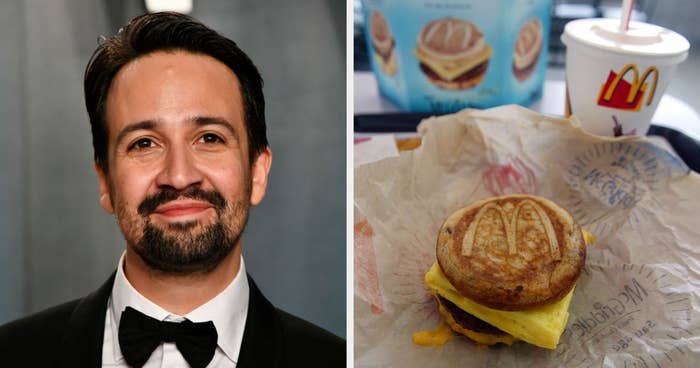 4.
Gwen Stefani blended Blizzards at Dairy Queen.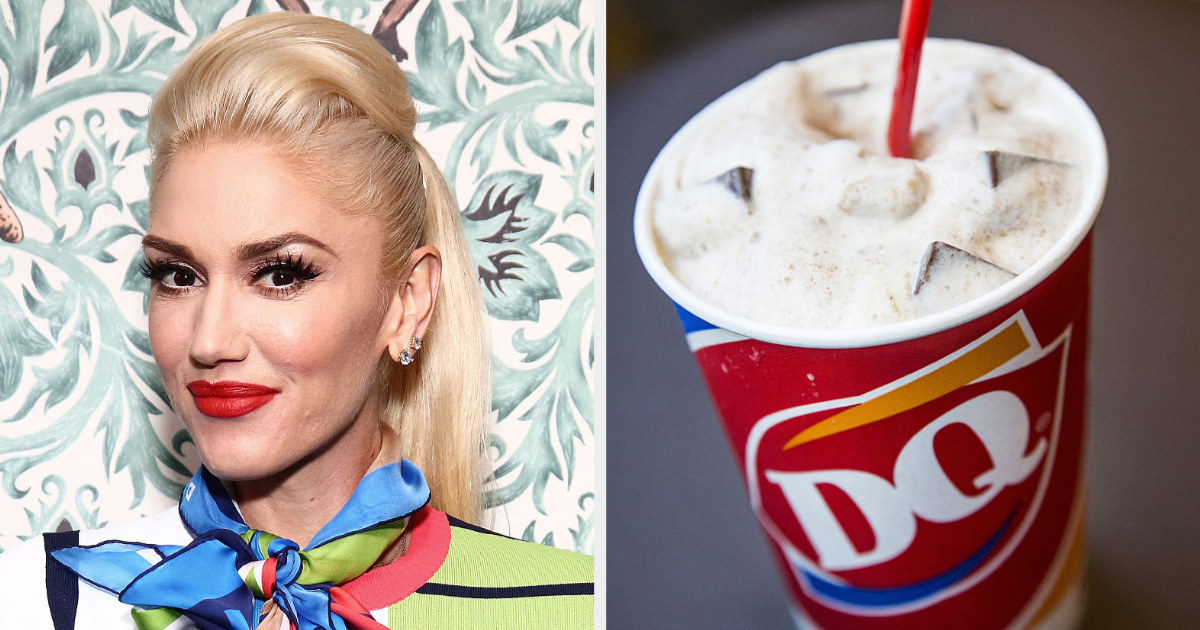 5.
Pharrell was fired from McDonald's three times!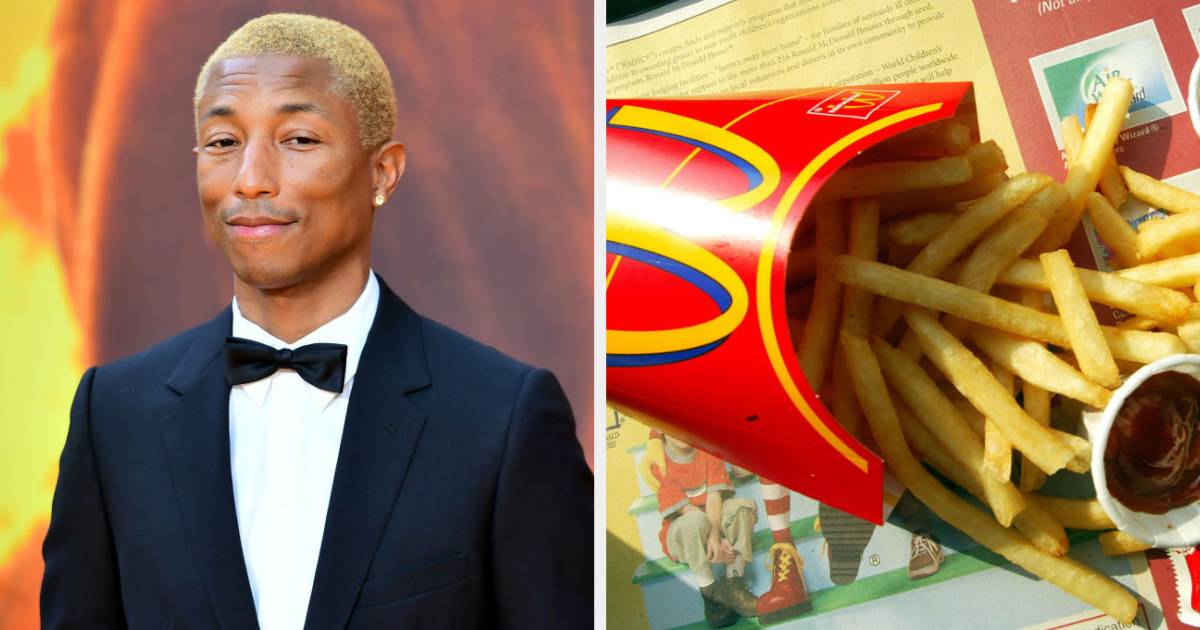 6.
Brad Pitt perfected the role of the El Pollo Loco mascot.
7.
Pink worked the drive-thru at McDonald's.
8.
Queen Latifah's first job was at Burger King.
9.
Nick Cannon took drive-thru orders at Wienerschnitzel.
10.
Eva Mendes worked at Hot Dog on a Stick.
12.
Megan Fox dressed up as a giant banana to serve smoothies at Tropical Smoothie Café.
13.
Jennifer Hudson sang to customers through the drive-thru window at Burger King.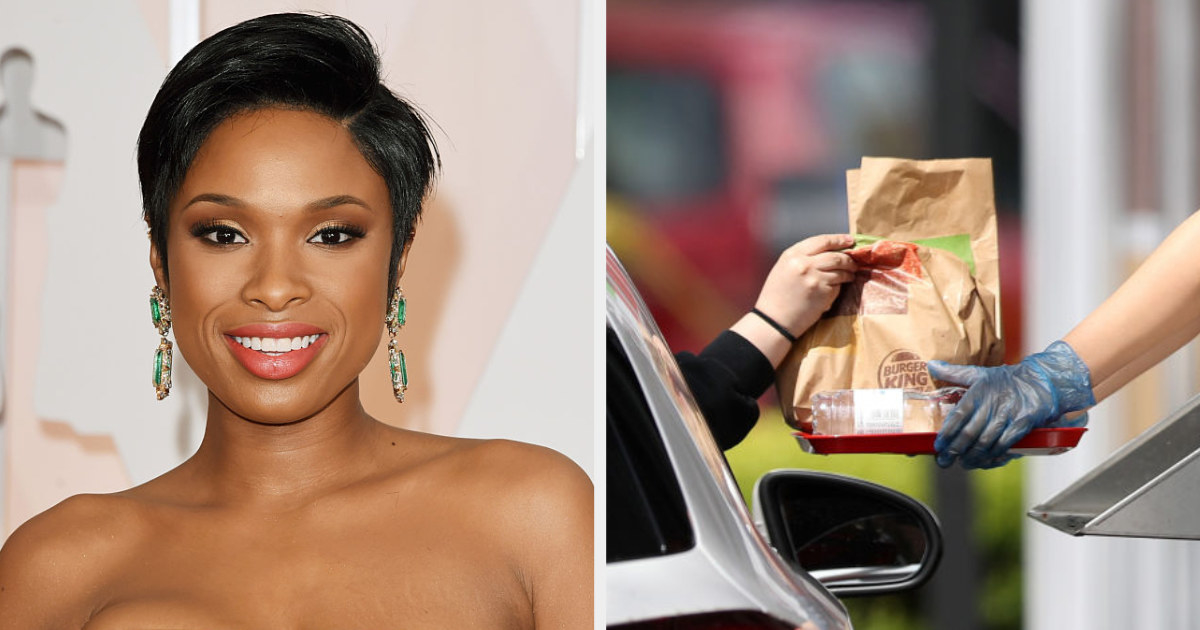 14.
Jason Lee worked at Taco Bell.
16.
Eva Longoria spent six years working at Wendy's.
17.
Russell Simmons made $2.25 an hour at Orange Julius.
19.
Bobby Flay began his culinary career at Baskin-Robbins.