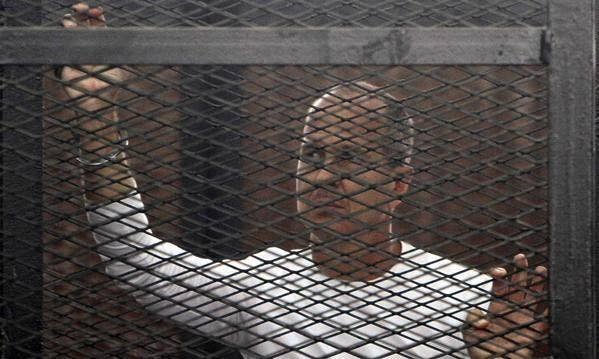 Journalists, activists and well-wishers are using Peter Greste's 49th birthday as an opportunity to keep the imprisonment of him and two of his al-Jazeera colleagues in the news.
Award-winning foreign correspondent Peter Greste and his colleagues were arrested in Cairo on December 29, 2013. They had been in Egypt only weeks, working on a short relief posting as a journalist for an international TV news network.
After a trial which attracted worldwide attention, on June 23, 2014, Peter, Mohamed and Baher were convicted of reporting false news and endangering Egypt's national security. They was sentenced to seven years jail. He remains in Cairo's Tora Prison.
Last month, Greste's parents made a direct appeal to Egypt's president for his release by Christmas. Egyptian president Abdel Fatah al-Sisi says he will consider releasing the al-Jazeera journalists - including Greste.
According to BBC, there have been roughly 4,300 tweets mentioning @PeterGreste today and more than 450,000 #FreeAJStaff tweets in past year. Many messages of support have come from journalists and people in the media from around the world. Larry King posted one of the most shared images.