We hope you love the products we recommend! Just so you know, BuzzFeed may collect a share of sales or other compensation from the links on this page. Oh, and FYI — prices are accurate and items in stock as of time of publication.
Hi! I'm Kat, and here's a photo of me with the love of my life, my cat Moe.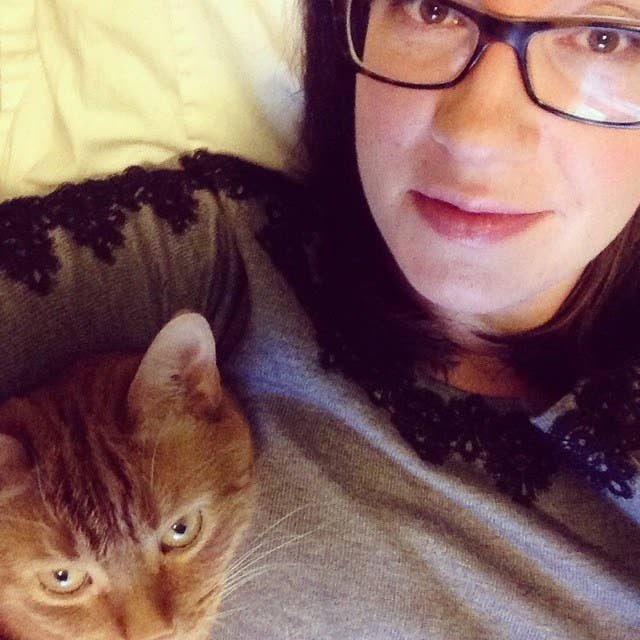 Here's another picture of Moe, because he deserves your adoration: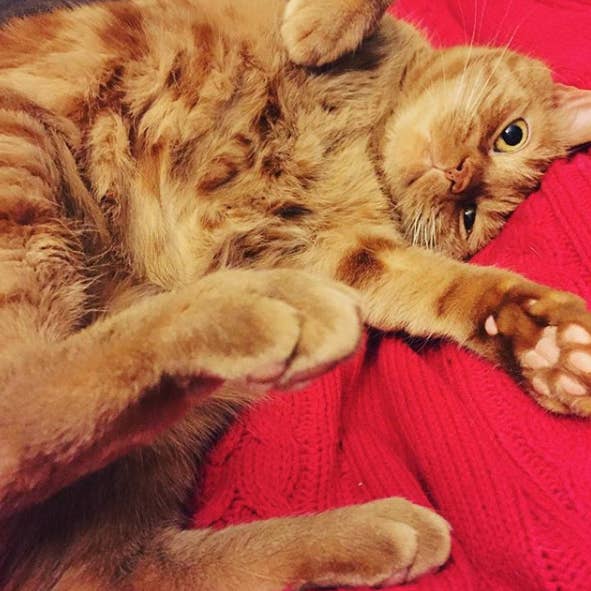 While I love Moe more than I love most people, I definitely don't love cleaning up his litter box. So when I was given the chance to try PrettyLitter, I was excited to see how it measured up against the usual litter I used.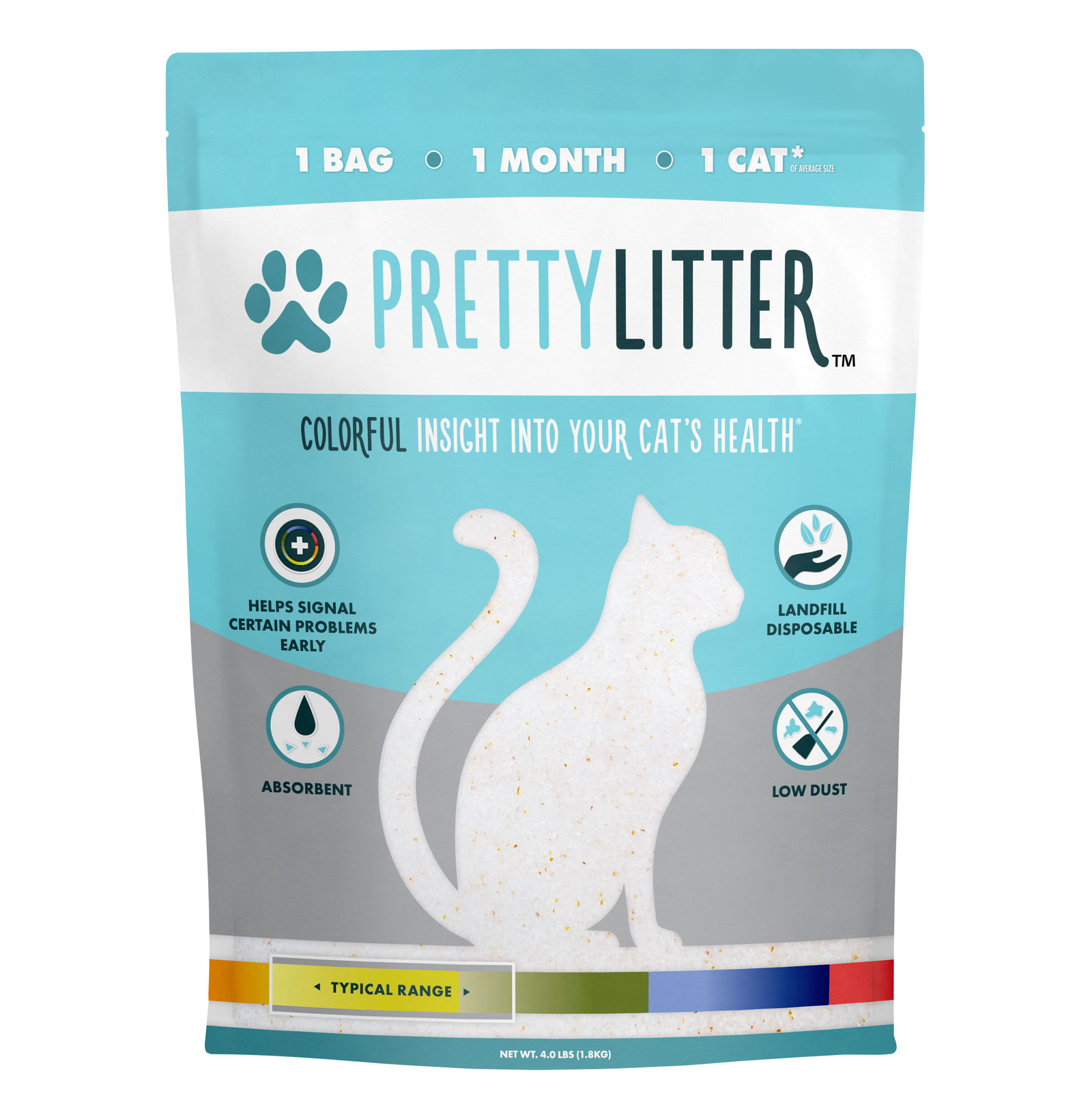 First off, PrettyLitter was immediately more convenient than regular litter, because it was sent right to my door — I didn't have to lug a heavy bag of litter home from the store.
The bag was also smaller than I expected it to be, especially because it's meant to last an entire month.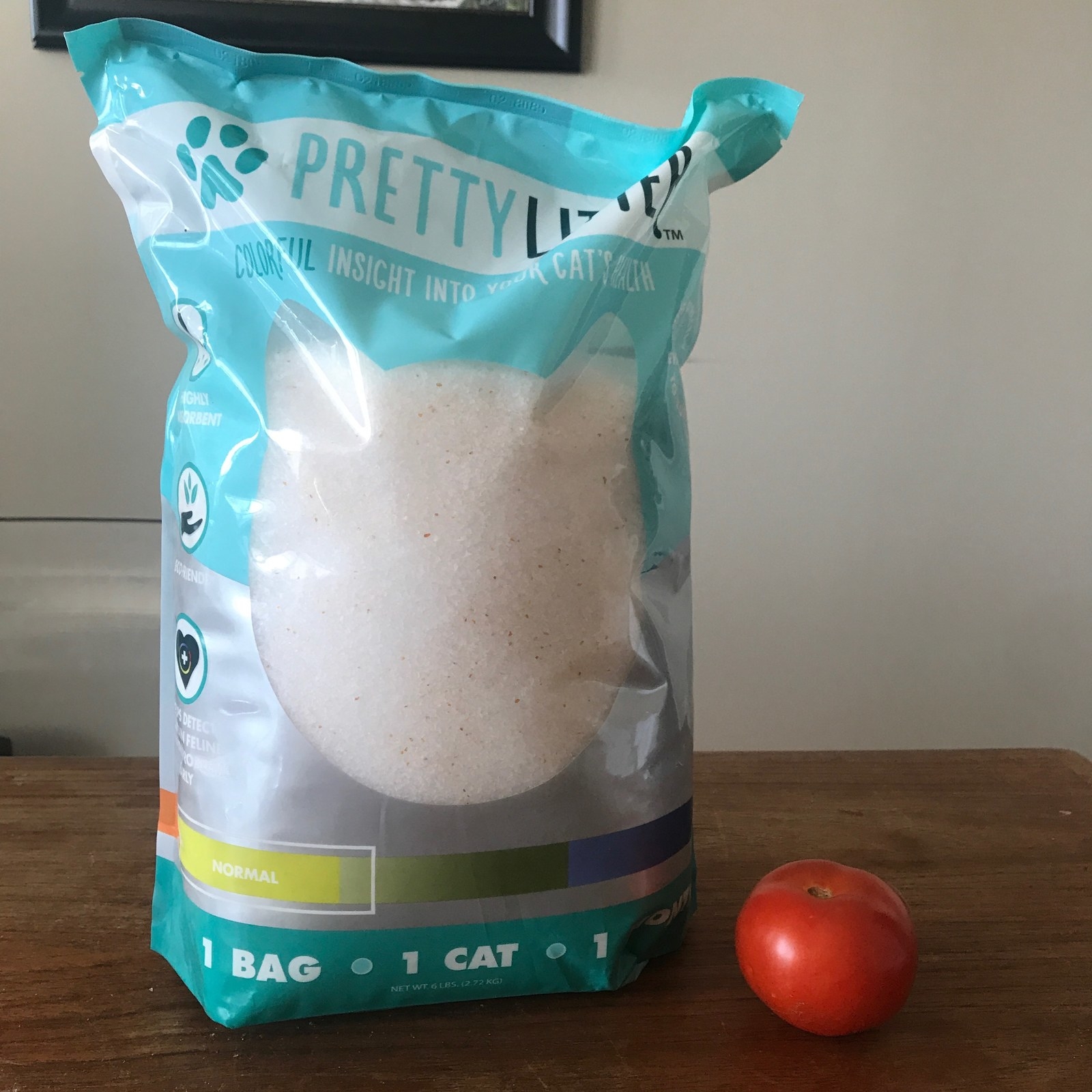 Turns out, you don't need as much PrettyLitter because it's not a clumping kitty litter. It's made up of moisture- and odor-absorbing crystals that you don't need to scoop out of the box.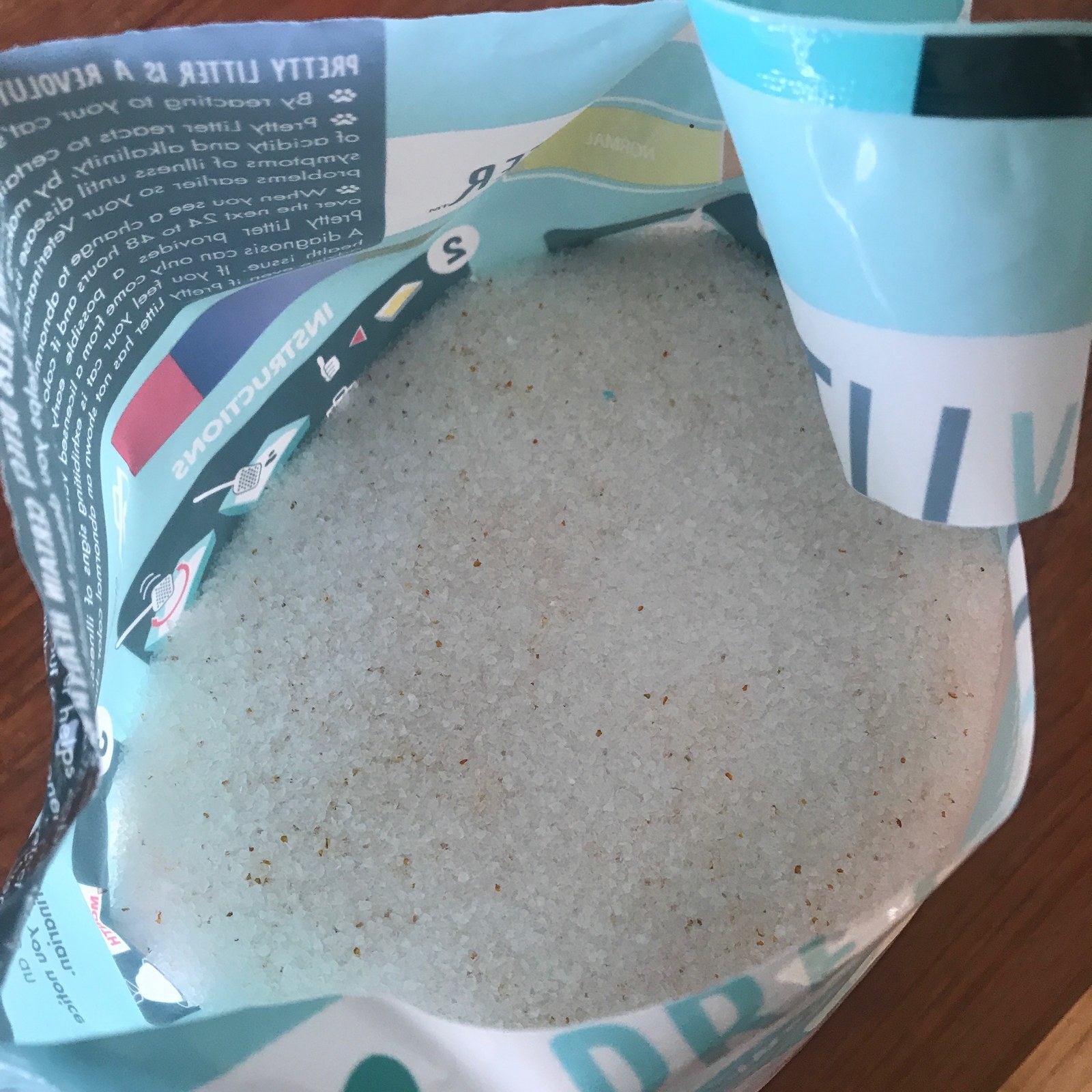 (In case you're wondering, you just have to stir up the litter every day or so, to make sure the crystals can absorb everything.)
But PrettyLitter's biggest claim is that it can help monitor your cat's health, because the crystals will change color if it detects changes in your cat's urine.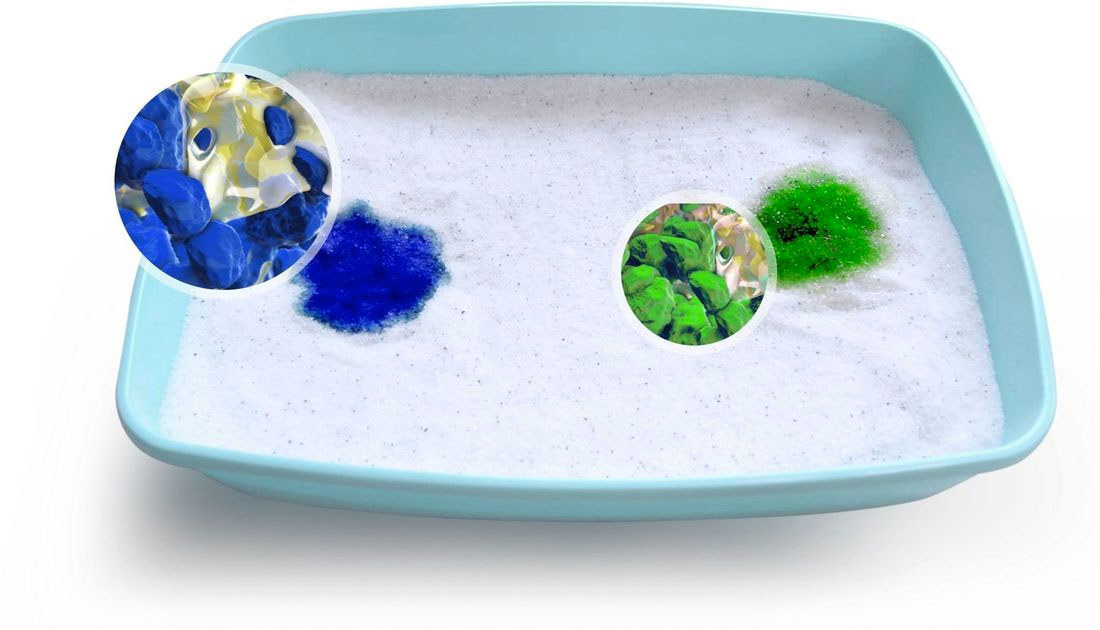 I wasn't expecting to test this part of the PrettyLitter, but I was shocked when I went to stir up the litter box and saw that Moe's urine had caused the crystals to change color. To be safe, I immediately scheduled an appointment with his vet.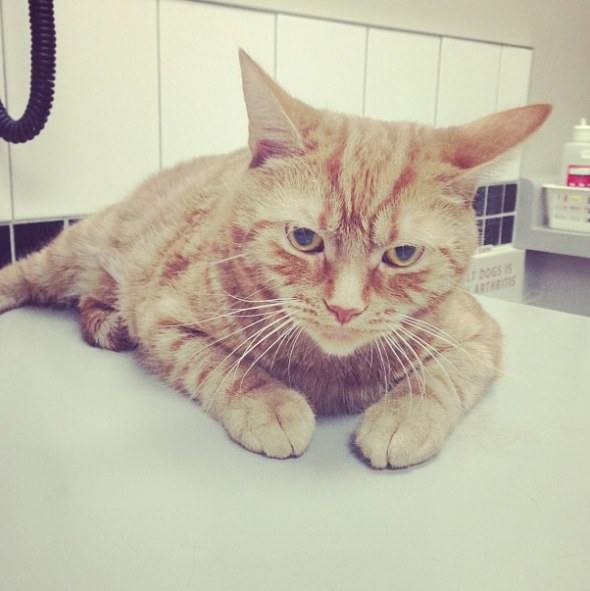 The vet was skeptical that anything was wrong with Moe, considering he was still eating and drinking normally, and I hadn't noticed any other changes in his behavior. But, just to be safe, the vet agreed to do a urine test.
!!! AND !!! When the results came back, they showed that Moe did have blood in his urine, indicating that he had an infection!!! So the vet was able to prescribe my cat medication before Moe's condition got any worse.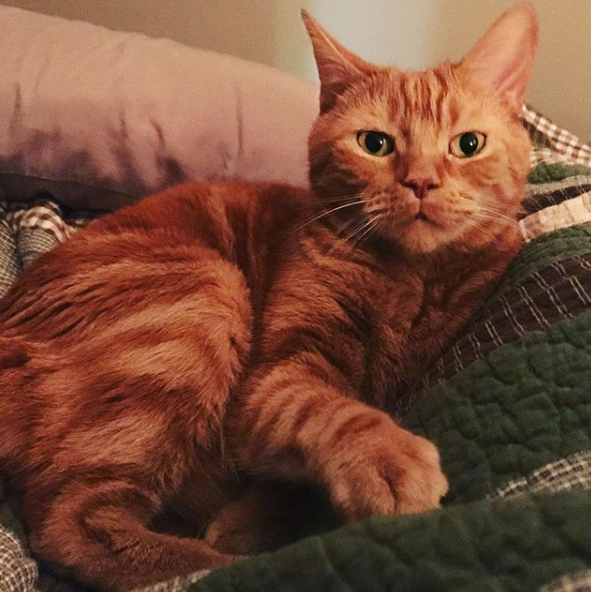 Because of PrettyLitter, we were able to catch a health problem in my cat that I wouldn't have otherwise known about until Moe got much worse. Now Moe gets to continue being my sweet cuddle monster.