We hope you love the products we recommend! Just so you know, BuzzFeed may collect a share of sales from the links on this page.
If you're like me, you find traveling to be one of the most anxiety-inducing things in the world.
Luckily for me — and anyone else who hates packing with the power of a thousand Hemsworth brothers — the whole process can be mitigated with a four-pack of Shacke Pak Travel Organizers, which help to fit MORE stuff into LESS space.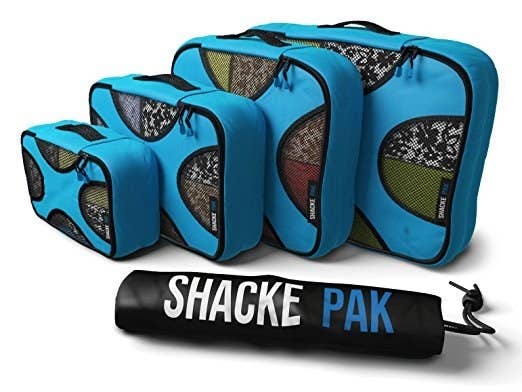 Also, no more reaching your hand deep into the recesses your suitcase to try to find that one thing you're looking for — 'cause all your belongings will be nice and organized and you'll know where every damn thing is!
Bonus: The set even comes with a laundry bag so you can separate worn, stinky clothes from the fresh ones! Score.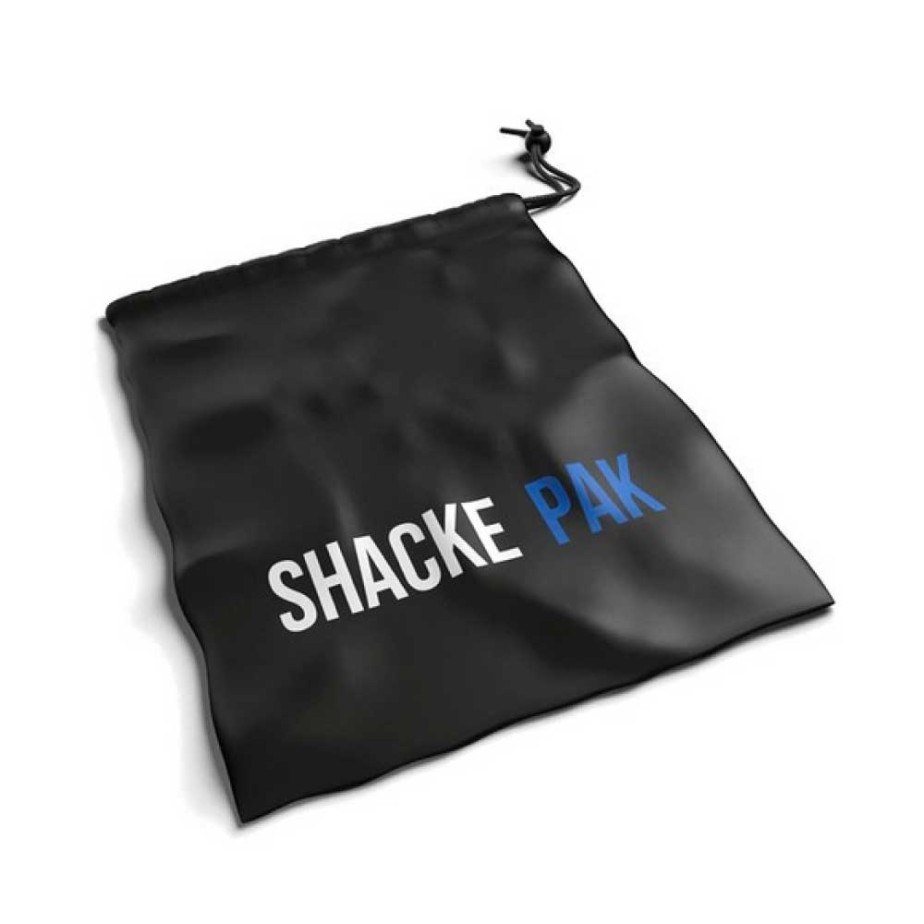 More than 5,500 people have reviewed the set on Amazon, with a whopping 86% giving the Shacke Pak cubes a five-star rating.

OK, so now you might be thinking, I already can't fit all my stuff into my suitcase; how do you expect me to fit the same stuff into SMALLER CASES? But the Amazon reviews are PACKED (get it?) with users showing just how effective the Shacke Pak cubes are.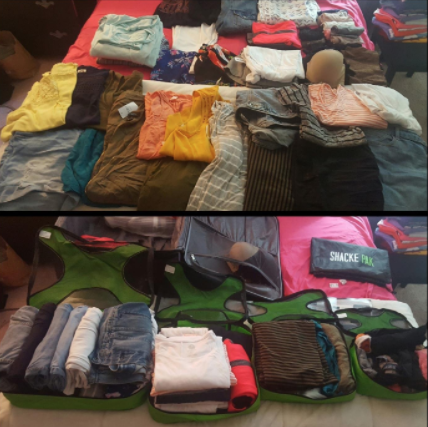 These organizers turn regular people into frickin' WIZARDS, fitting what seems to be an impossible amount of clothing into just four travel cubes. Dang.

"They're probably good for short trips, but what about long ones?" Relax, my dude! The travel cubes are more than up to the task of a long journey.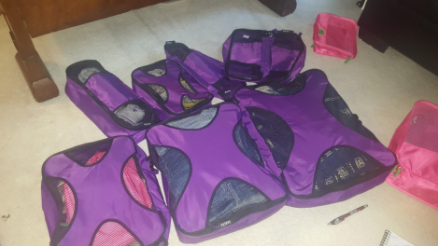 Now, obviously, the Shacke Pak travel organizers can't get rid of ALL your travel anxiety. But at the very least, they'll help take some of the worry out of packing, so you'll have more energy to spend on having an ~awesome~ time on your trip.
Reviews in this post have been edited for length and clarity.