18 Moms And Dads Who Are Far Funnier Than They Have Any Right To Be
If you don't make bad puns, are you even a parent?
1.
The dad who just went grocery shopping:
3.
This totally chill dad:
5.
The dad who couldn't resist teasing his kid:
8.
The dad who added some ~flair~ to this romantic proposal:
10.
The dad who went with his daughter to college:
13.
The mom who should be punder arrest:
15.
The dad who could still make jokes in stressful situations: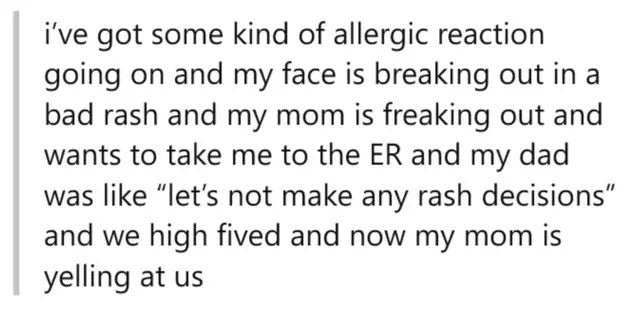 17.
The dad who is living in 3019: