15 Pictures Of Dogs And Cats Being Best Friends That'll Make Your Eyes Leak
**heart explodes**
2.
This dog and this cat, who don't mind sharing a single armrest.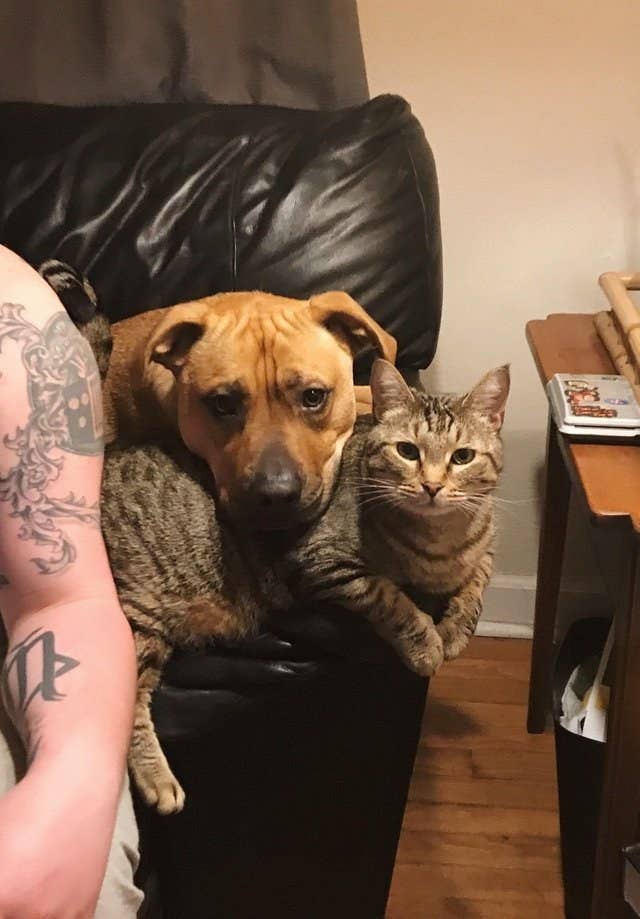 7.
This dog, who loves to cuddle with his best friend's kittens.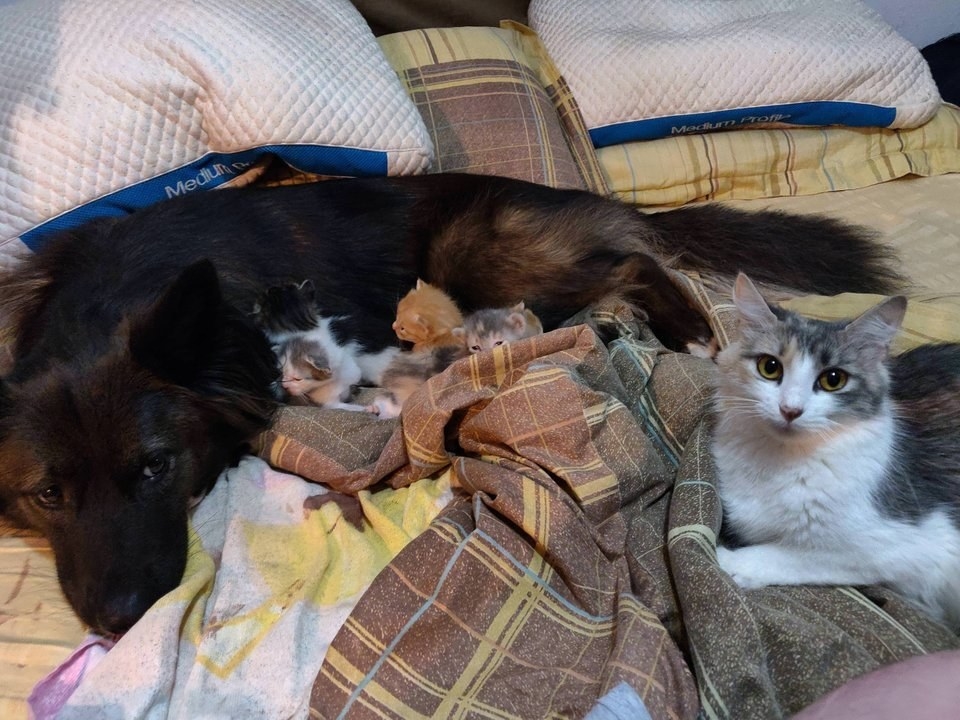 11.
This dog, who doesn't mind being halfway off the chair in order to hang out with her cat buddy.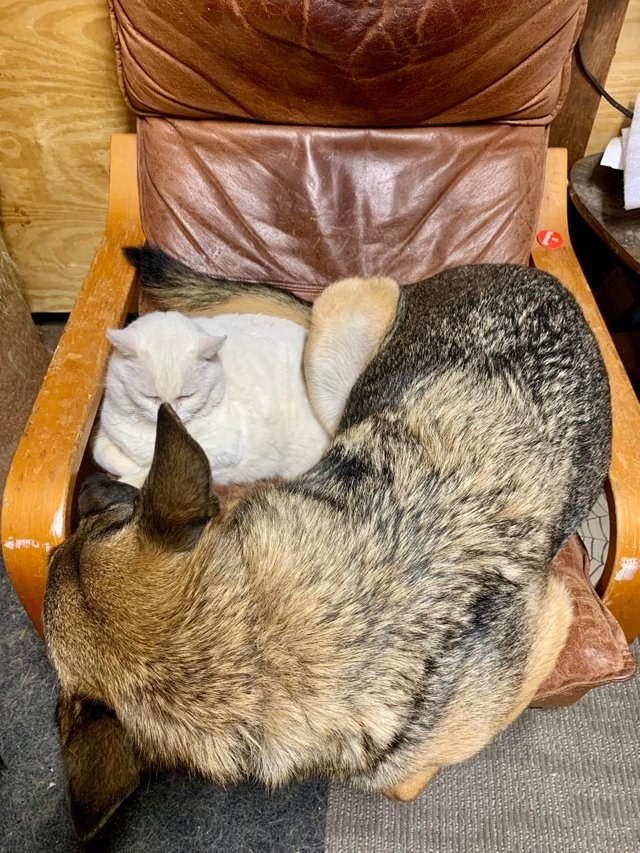 13.
This very affectionate pair of friends.
14.
This dog, who made friends with a perfect stranger while out on a walk.