If you're like me, there are few things you more than dealing with an itchy scalp, greasy roots, or dry and damaged hair. Or, even worse, dealing with ALL THREE at once.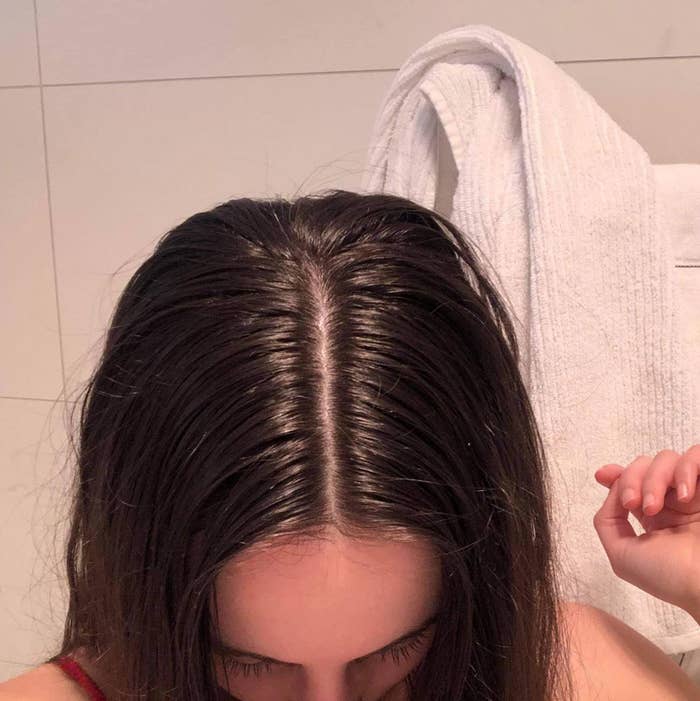 But! I have some good news: help has arrived, in the form of a simple two-step hair treatment from BodyBlendz.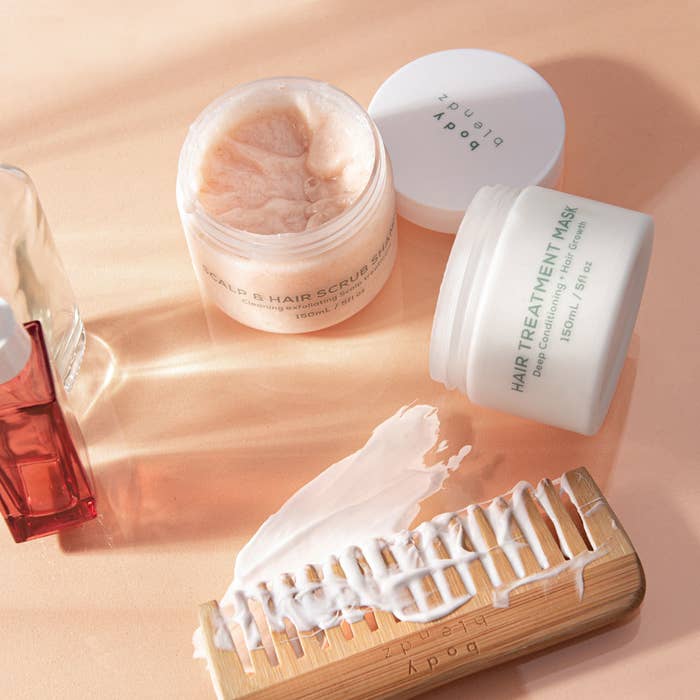 A LOT of hair problems, from dandruff to greasy roots, come from buildup on the scalp — a combination of dead skin cells and styling product accumulating there (gross!). When used just twice a week, the BodyBlendz hair and scalp scrub will exfoliate all that stuff away, leaving you with a clean, buildup-free 'do.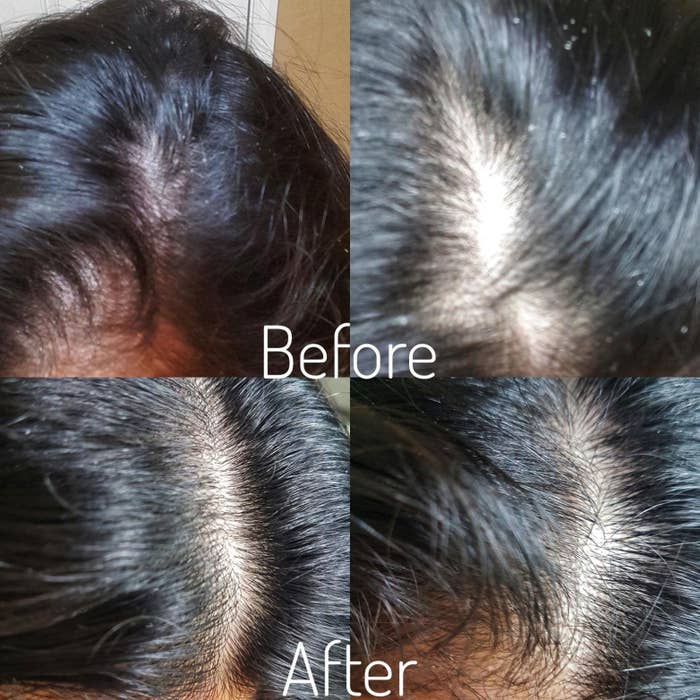 With a combination of Himalayan salt, guar bean, Abyssinia oil, shea butter, glycerin, and jojoba oil, the scalp and hair scrub will also help your hair grow stronger and thicker over time.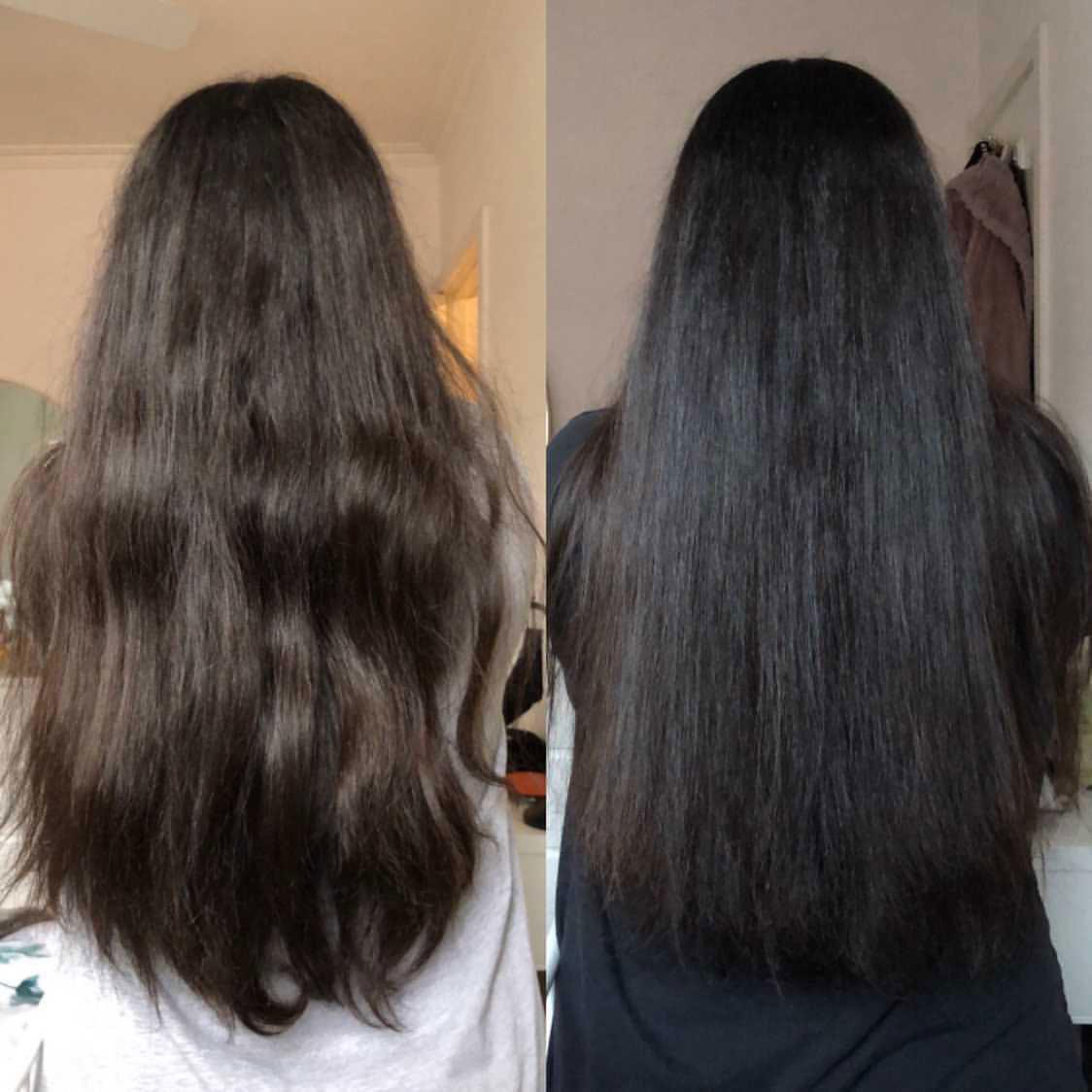 And then! You follow it up with the BodyBlendz hair treatment mask, which will nourish and protect your dry and/or damaged hair, making it look and feel super healthy and soft. Look! At! These! Results!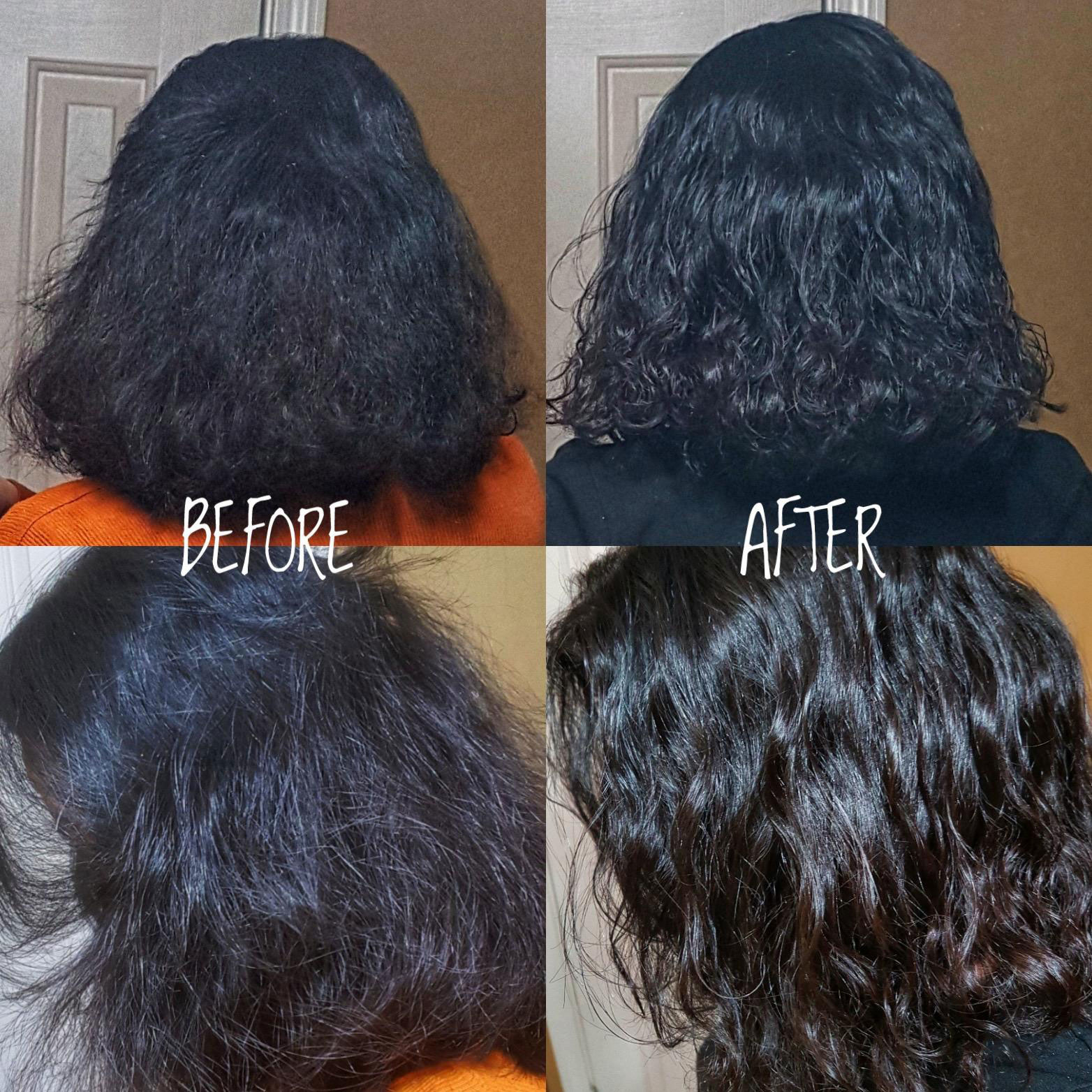 Incredients like guar bean, argan oil, vitamin B5, cocoa butter, and shea butter come together to evenly distribute moisture to your locks, banish frizz and static, and protect your hair from environmental damage. And its effects only get better when you keep using it.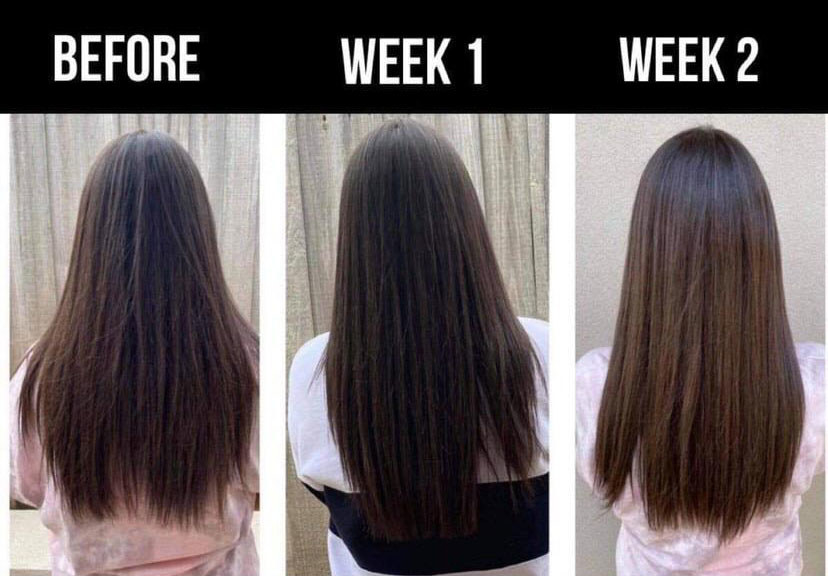 So if you're struggling with all manner of hair issues and want an easy, effective solution, why not head over to BodyBlendz and check it out for yourself?