Pornhub is calling all sexplorers for a crowdfunding Indiegogo campaign to shoot the first ever sex tape in space.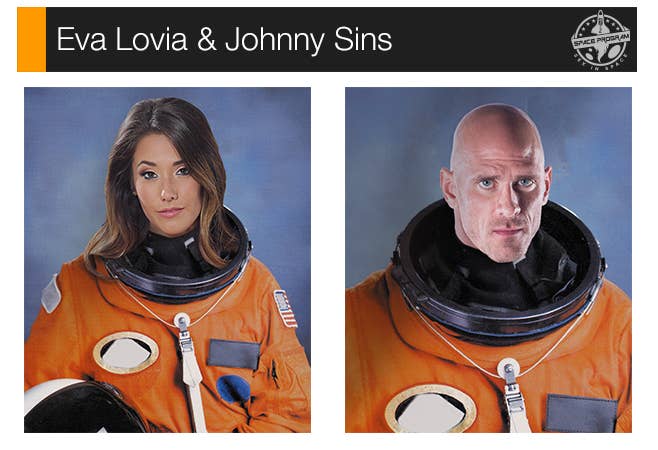 The funds needed: $3.4 million. When this post was published, they were at nearly $9,000 after one day.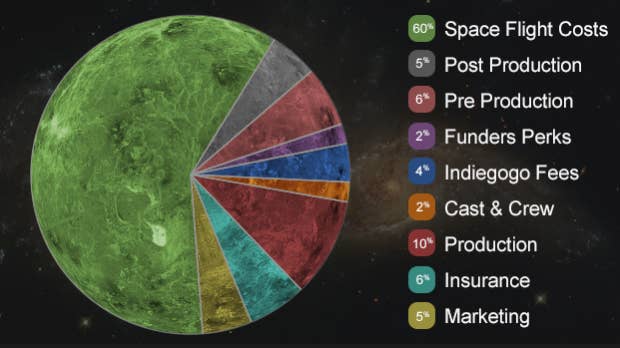 The perks start at the $1 mark of Rock Scientist all the way up to Asstronauts at $10,000.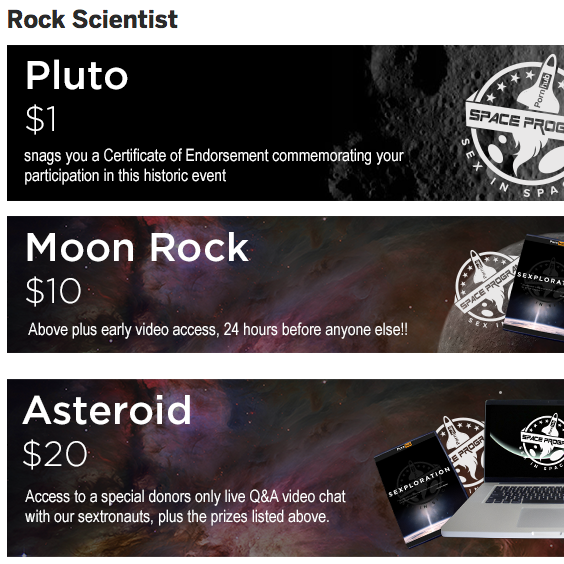 Missed opportunity for Rock-Hard Scientists or...?
For $150,000, you'll get the spacesuits the stars wear in the actual video.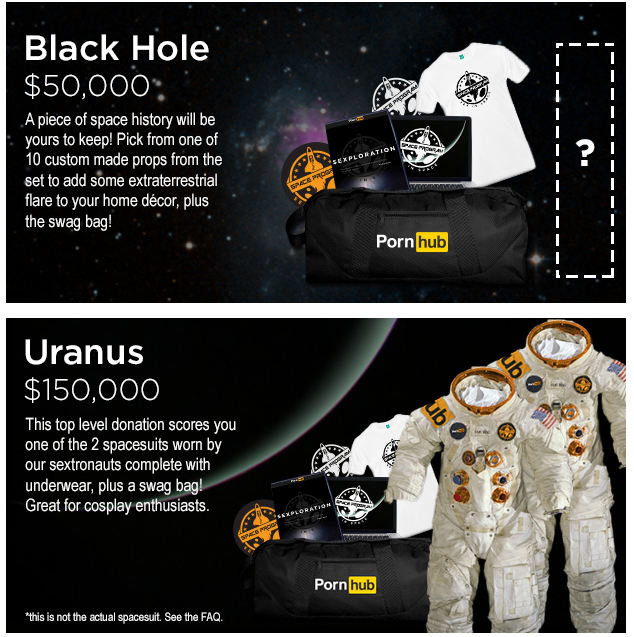 Space: the final (fucking) frontier.