Ramish Safa, a digital artist from Pakistan has been trying to fuse Pop and desi culture in Pakistan for many years.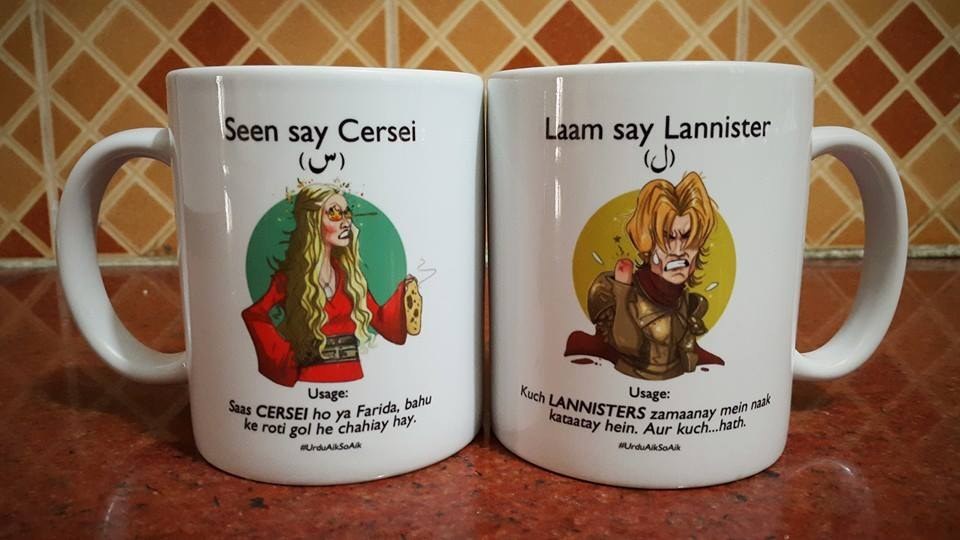 Given the worldwide popularity of Game Of Thrones, he came up with the brilliant idea of explaining the Urdu alphabet with the aid of GoT characters on mugs.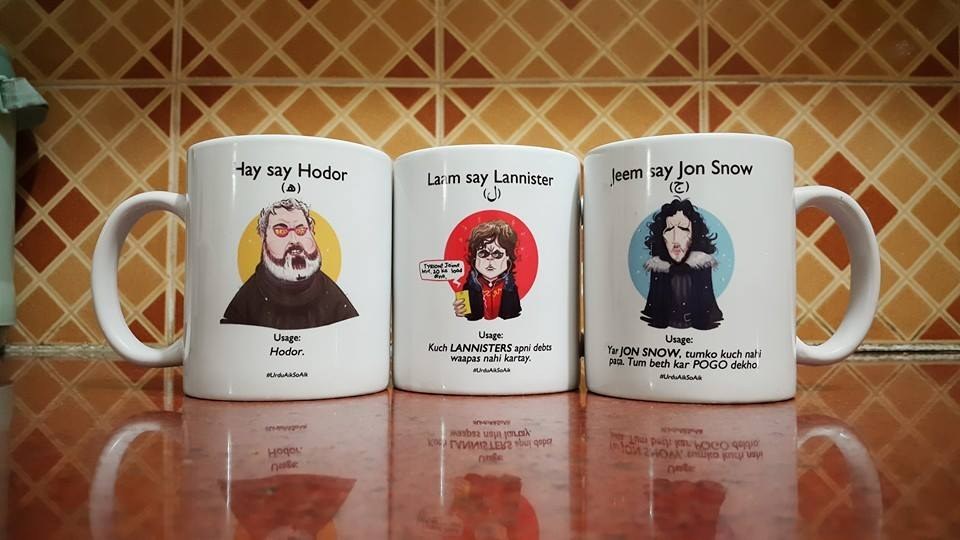 I love GoT and so does my audience. I plan to launch more pop culture oriented products in the coming weeks. I'm coming out with a book called Urdu Aik So Aik (Urdu 101). It's a modern day take on what Urdu has become and how easily it has taken in English just like it took in several languages in the past. The mug series was sort of a teaser for what the book would offer. Quirky illustrations, funny little tag lines and relatable content. And like everything else I do it would attempt to fuse in popular culture with the coolness of our desi elements. (sic)
The entire collection that consists of five mugs is now sold out.