You have one night off. Unrealistic, we know, but just pretend. What are you going to watch on Netflix? (Or Starz, or HBO, or AmazonPrime, whatever.)

universe.byu.edu

Looks Great In a Snapback

The Fact That I Have a Cat

Congratulations on adopting your new pet! It's so cute. What did you adopt?

cdn2.99gamers.com

"I'm gonna be at Messick from 8:00am to 11:45pm."

"Who even are you people?"

"Everyday we move further away from God's light."

"I'm actually so stressed."

"Do I have to? I don't want to."

What's your favorite drink to take to a party?

Facebook: Anna Higginson

MT '18 takes on Halloween 2k15

Who is your favorite professor?

ecu.edu

Driving on 264...away from this place.

The breezeway steps of Messick

The Railroad Tracks behind Peppermint Park

Contra Dancing on the weekends

The shampoo room in Schroko's Hair Salon

Tazo Green Tea Frappuchino with two pumps peppermint, three pumps of mocha, and Java chips.

5 espresso shots *when needed*

Cheating on Mollye's Quizzes

When people complain about First-World Problems

Being added to Facebook groups that I'm not affiliated with

If you could play any role, what would it be?

blogger.com

What would you most likely be arrested for?

tumblr.com

Noise Complaint from singing in apartment.

Multiple Parking Violations

Accidentally carrying a prop weapon outside of rehearsal spaces.

Not thinking of a funny enough answer to this question.

Talking Back to an Officer

Some stupid lawyer not doing his job right???

Surpassing the LuLu limit

Trespassing For a Good Insta

Depends on how drunk I am

I'm not gay brah. Are you?!

*intentionally leaves blank*

According to Jessica's mom, very very gay.

Enough for my sexuality to be in question...

Depends on my daily sass levels

How do you unwind after all those long days we have?

psych2go.net

"Diners, Drive-In's and Dives"

Laying on my couch with my fuzzy blanket

McDonald's (for the McGangBang)

Cheddar's (but only when David Smith is the server)
Which ECU MT Class Of 2018 Student Are You?
Congrats! If you're reading this, you are a Queen! Quite literally.You shine brighter than your piercing blue eyes and have the mindset of a flawless Broadway diva. And sometimes....your attitude might be your detriment. But hey, who cares? With a belt like that, you shan't be bothered. YOU ARE ANNA HIGGINSON.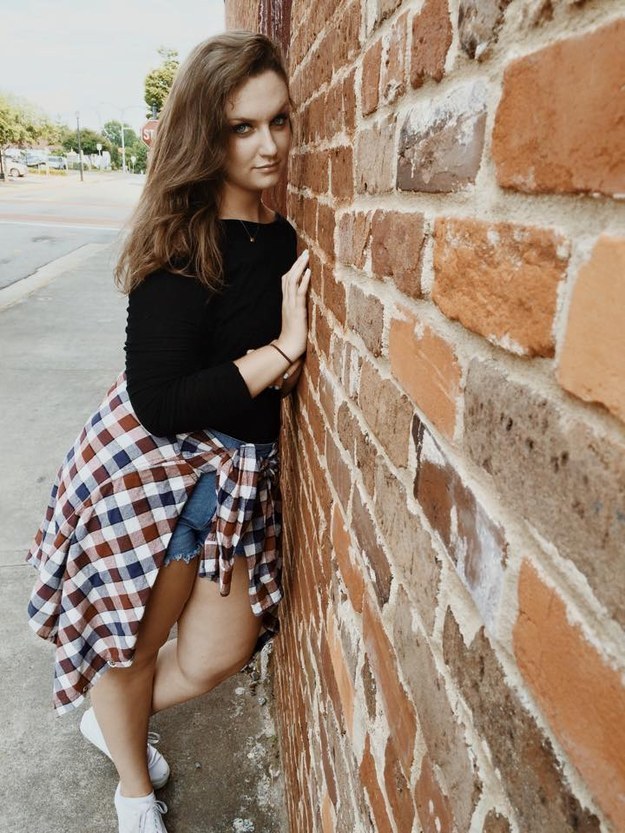 You got:

Austin Mejia (Me-ha?)
Hello, Little Prince! You wow with your mesmerizing talent and impeccable personality. Even though people still can't say your last name right, you are born to be a star. BUT watch out for your strange clothing choices. But, hey bro, you'd be a flawless Vaudevillian.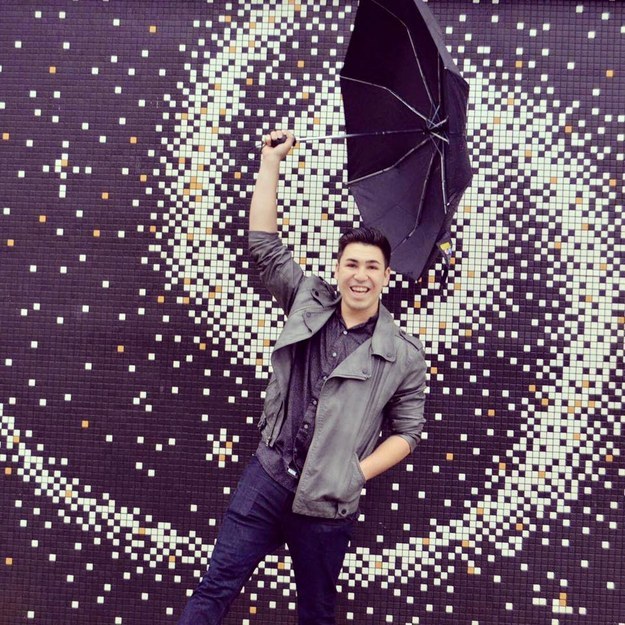 YOU have the sun in the morning! What a star! ...But 'maybe this time' Michael won't interrupt your otherwise flawless performance. It is a little scary how good you look as Talen though, but that's alright. You are the Queen of Impersonations (Bruno Mars, anyone?). YOU'LL NEVER GROW UP. (And that's a great thing).
"Ev'rybody's got the right to be...Daniel!" You are the king of facial hair, eyebrows and pretty much anything manly....aaaand girly. What can we say? We weren't the only ones confused by your sexuality when you got here. THAT'S OK, THOUGH! You have so much talent in such a lanky body; it's unbelievable. Fetta betta werk!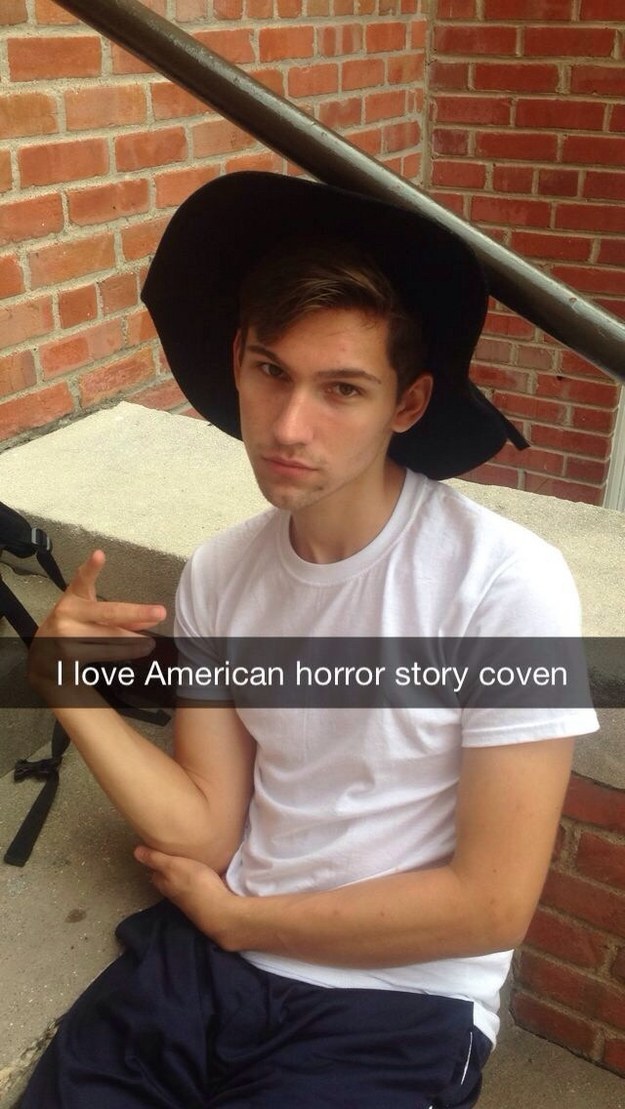 Congrats! You got the REAL David Smith. You're mysterious, mature, and downright sexy. And also sexually ambiguous. No one knows what you really prefer, but it probably is being on stage, shining like the star you are. You may miss a few classes every now and then (OK, more like every week), but it's because your tired from being the talented mo-fo you are.
You got:

Other David Smith
Ah, Other David Smith. We mistakenly added him to our Facebook group freshman year, and he never left. So, technically, he's a member of our class. Even though he lives across the country. We can't attest to his talent...or his character...or his anything. But yet, you got him. Honestly, there's nothing else to say about him. Oh, well. You tried.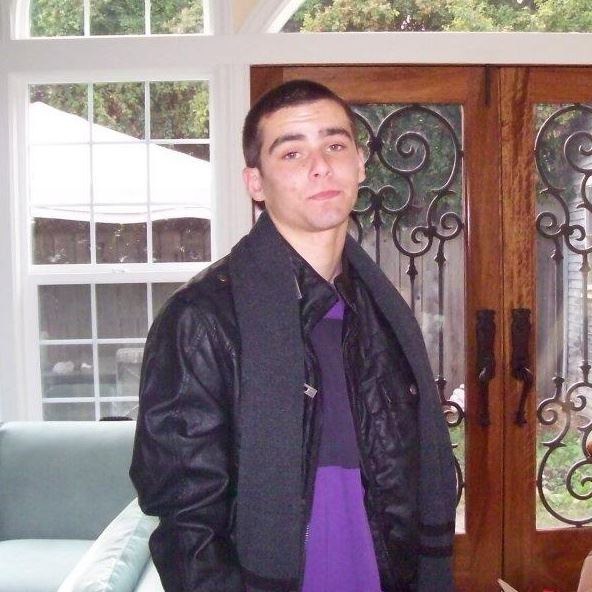 You're Mark! no... You're Hinckley! no... You're the Beast! no.... Well, we don't know what you are yet; and you don't really either. You can play any part and get away with it, and yet EVERYONE LOVES YOU. What is your secret, mister? Please tell us. Oh, and The Book of Mormon called. You're too attractive to play Cunningham. Sorry.
You like cats. That's about it. JK! You give Taylor Swift a run for her money and have the knack for perfect photography. In turn, you have so much theatrical talent, we 'cain't so no' to you. You are such a star and are the envy of every Scottish Manor stray cat.
"Tits!--" (blank stare) "Tits! And Ass!" You may have messed up your final jury song, but you will never mess up our love for you. You really can do no wrong when it comes to being on stage. And, for being one of the least dance-oriented ladies we know, WHY ARE YOU SO FLEXIBLE. We "Have Confidence" that you are such. a. star.
1. You're an EC Scholar. 2. You're a God-sent beltress. 3. You can make an audience laugh or cry at your whim. 4. You're Jessica Rogers!! But, you probably don't like people. Like, at all. (Just check Twitter). AND you don't stand for any bullshit. That's OK, though. We love you no matter what, and, just so you know- your attitude comes off as brilliance. We are not worthy.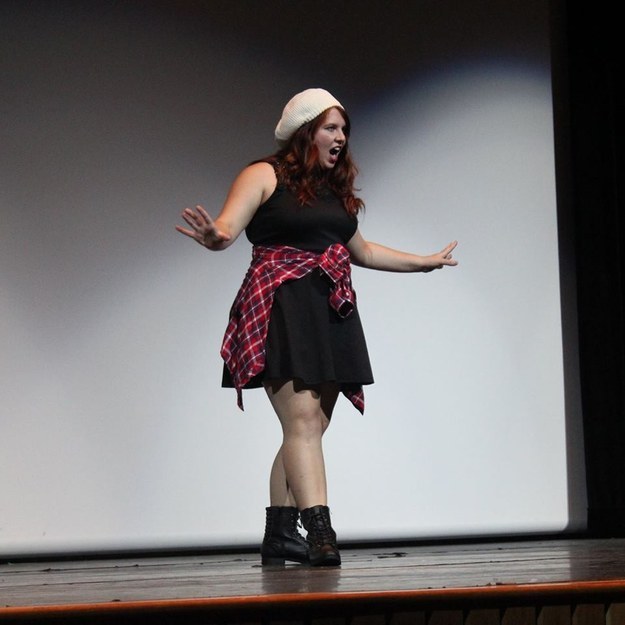 Congrats! You have such a big voice in a tiny body. You're Michael's star, Cap's girlfriend, and Mollye's little fighter. Even though you haven't been cast in a show yet, but that won't 'rain on your parade'. We know that you are the star that McGinnis deserves. Now, go hit some high Cs.
You got:

Lisette Glodowski
You're probably too busy to even read this...but you are so freaking talented, you can't choose between 3 majors! WHAT ARE YOU?!? (Besides a teacher's pet...) But seriously, you are a musical theatre goddess with talent galore. No one can compare to your motivation and drive for success. Your name will be in lights in Times Square. Just you wait. "Why WOULDN'T a fella want a girl like you?"
If you are reading this, you are most likely 1) hungry 2) cold 3) needing to pee or 4) all of the above. You're a fucking star and have so much talent in such a little body. "That's why her boobs are so big...they're full of talent." Your heart may belong to daddy, but our hearts sure belong to you. (Even though you're always in Raleigh.) Lydia, you are destined for stardom. ...and dinner.
You got:

Matty Reda (Maty Redo)
Holy hell. Is there anything you CAN'T do? Well, except maybe like women. Sit down, you're rocking the boat...just with your voice. Your stage presence is so magical, even though you're just a muggle. Even though John Shearin can't spell your name right, Maty, your real name is in the hearts and minds of everyone in SOTD.
'Weeeellll...' In the immortal words of Rhonda Riley, 'what a strange boy you are.' Anyway, what a studdly star you are. You are the envy of every man and child in SOTD. Yes, Talen wrote this about himself. You may have the ego of an broadway diva, and you may be the most awkward person to converse with, but when you're on stage all that goes away, and you shine like a pure diamond. We know you will succeed and please 'give our regards to Broadway' when you get there.
This post was created by a member of BuzzFeed Community, where anyone can post awesome lists and creations.
Learn more
or
post your buzz!