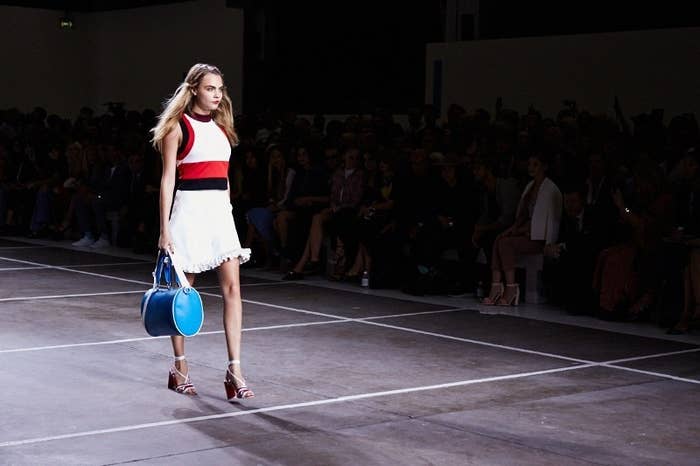 Everybody on Twitter is talking about Miss Cara Delevingne and her departure from Storm Models. Yesterday morning the world noticed that this spunky British model's profile had been deleted from the agency's website. It is no secret that Cara was unhappy with the modeling world and had been for a while. Cara told Vogue that acting is her true passion, Delevingne says "The thrill of acting is making a character real. Modeling is the opposite of real. It's being fake in front of the camera."Though her leaving Storm was not public yet, Cara also told Vogue that "I admit I was terrified to leave. I mean, the bubble gives you a kind of dysfunctional family. When you're in it, you get it. And the second you're out of it, you're like, What the hell just happened?"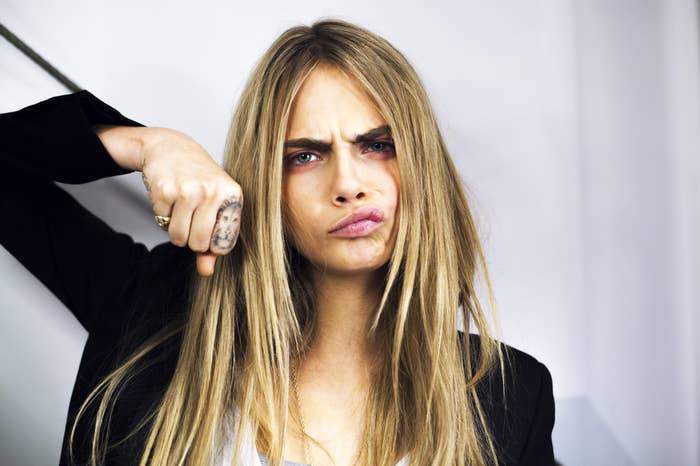 Cara has one of the loudest and proudest personalities in the entertainment world right now which is completely inspiring considering her suffering severe depression. Cara's depression is not something she talks about a lot but at the age of fifteen Cara said she quickly fell into depression, she said during her interview with Vogue that "All of a sudden I was hit with a massive wave of depression and anxiety and self-hatred, where the feelings were so painful that I would slam my head against a tree to try to knock myself out. I never cut, but I'd scratch myself to the point of bleeding. I just wanted to dematerialize and have someone sweep me away." Cara has been incredibly successful in the modeling world and has walked the runway wearing the designs of the most respected and admired designers in today's fashion world. These designers also have the up most respect for Cara, Stella McCartney said " Cara would never pretend to be someone she's not, and she's not living her life for other people's approval." Cara is done living her life by the do's and don'ts of the modeling the world and is starting a new chapter. Cara is the the lead role in highly anticipated summer film Paper Towns which she is currently on tour promoting. Cara is also a talented musician and has worked with one of the biggest names in music, Pharell.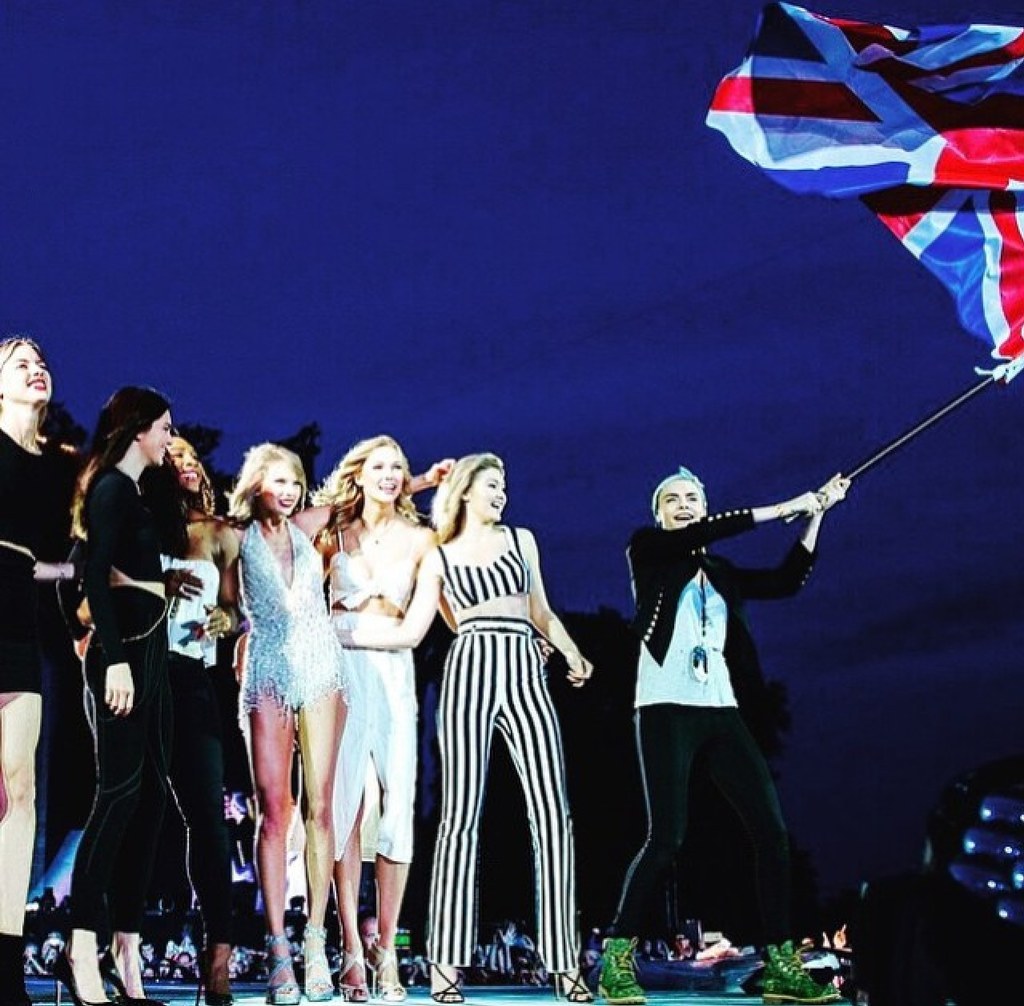 Furthermore, unless you have been living under a rock you know Cara also holds a spot in the infamous Taylor Swift Sqaud, just recently Cara and several of Taylor's friends graced the stage with Miss Swift at her Hyde Park show in London. In my personal opinion, Cara leaving the modeling industry is the best move she could ever make in her personal and professional life. Cara struggled and her life was being strangled in the fashion industry, Cara will most likely live a happier life now that she is free from that part of her life. Additionally, Cara has promising talent in the music industry and has a very bright future as an actress. Cara Delevingne deserves an applause for all she has overcome and for doing what was better for herself.
This post was created by a member of BuzzFeed Community, where anyone can post awesome lists and creations.
Learn more
or
post your buzz!