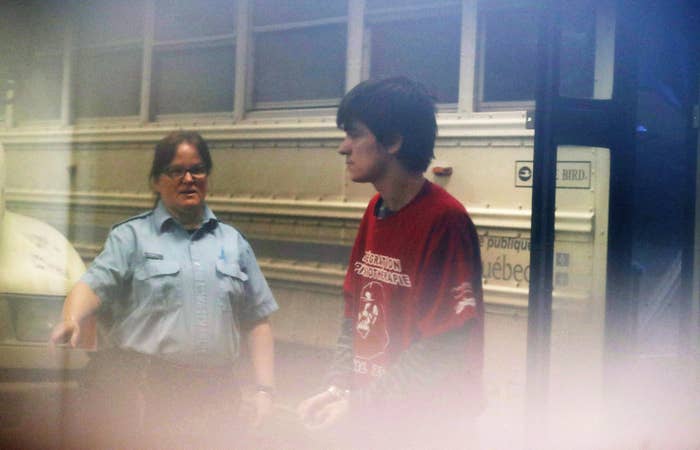 A 28-year-old Canadian man pleaded guilty Wednesday to six charges of first-degree murder for the Quebec City Islamic Cultural Centre massacre — just a week after entering a plea of not guilty.
Alexandre Bissonnette is accused of walking into the centre in January 2017 and opening fire on worshippers, killing six and wounding 19 others. Prime Minister Justin Trudeau called that act of violence a "terrorist attack on Muslims in a centre of worship and refuge."
Though Bissonnette had originally opted to go to trial, he told a judge on Wednesday that he decided to take responsibility for the act.
"I'd like to ask for your forgiveness for all the harm I caused you, even though I know what I did is unforgivable," he said, reading from a statement, according to the CBC.
"In spite of everything that was said, I am not a terrorist, nor Islamophobic," he added, describing himself as someone "carried away by fear and a horrible form of despair." He did not offer a motivation for the shooting in his statement.
Bissonnette will receive an automatic life sentence. He also pleaded guilty to six counts of attempted murder for the 19 worshippers he injured in the shooting. He was ultimately not charged with any terrorism offences.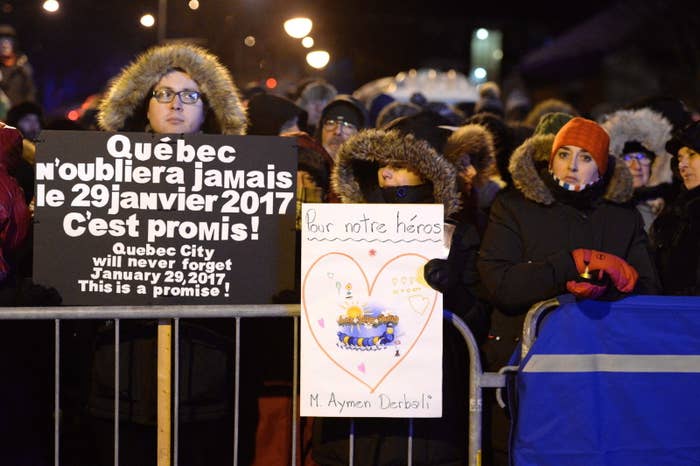 After the attack, a picture of Bissonnette's political affiliation began to emerge. On Facebook, he liked far-right French political leader Marine Le Pen. Friends told CBC News that he was "far-right or alt-right." A long-time friend told CTV News he was an "internet troll."
During the assault on the mosque, Bissonnette used a semi-automatic CZ 858 rifle — which had originally been restricted under Canadian gun laws only to have that restriction overturned in 2015 — and a 9mm pistol, which would have required background and mental health checks to purchase.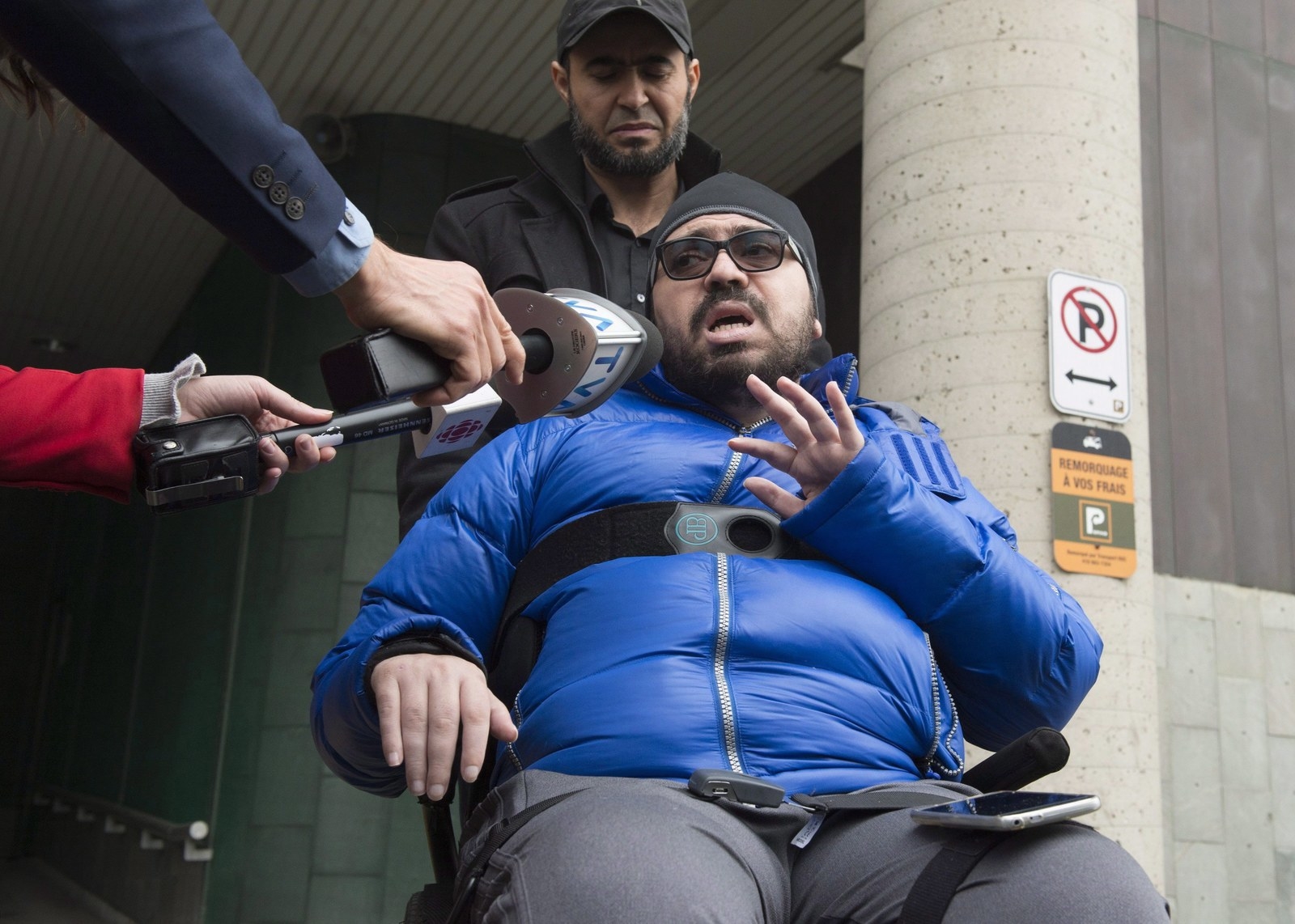 The 2017 attack was one of the worst mass shootings in Canadian history, and led to an outpouring of support and solidarity with the Islamic community across the country. When it emerged that Aymen Derbali, who was shot twice in the back while trying to protect fellow worshippers and must now use the help of a motorized wheelchair, was struggling to cover the costs of his recovery, a crowdfunding effort raised more than $400,000 to help him buy a wheelchair-accessible home.
But that support did little to deter emerging far-right and alt-right movements in Canada.
In the immediate aftermath of the attack, the far-right Rebel Media published conspiracy theories suggesting the Muslim community was itself responsible for the shooting. In the weeks that followed, anti-immigrant and anti-Islam group La Meute held repeated rallies across Quebec, while numerous fringe groups held demonstrations nationwide to oppose M-103, a motion introduced into the Canadian Parliament, calling on the government to study the rise of Islamophobia in the country.
Bissonnette will have no chance for parole for at least 25 years, although he may never have a chance for parole, should prosecutors push to have him serve out his life sentences consecutively.
Justin Ling is a freelance journalist who covers defence, security, politics, and people who make mistakes.
Contact Justin Ling at justinrling@gmail.com.
Got a confidential tip? Submit it here.