1.
Why do Bob and Phil think "freckle-face Haynes the dog-face boy" wouldn't have beautiful sisters?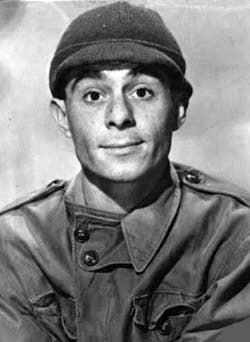 3.
What kind of food is the sheriff eating here?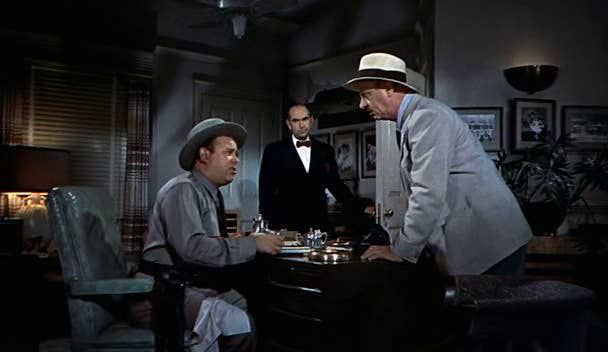 4.
How did Betty and Judy burn a hole in the rug in their apartment?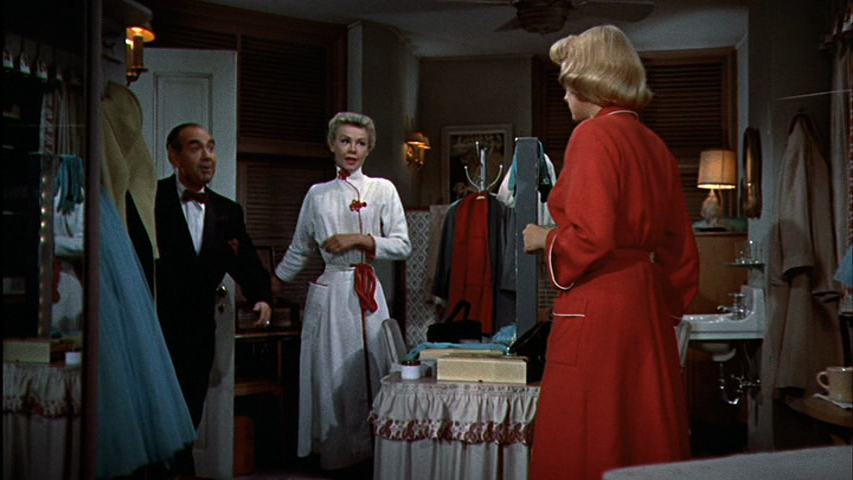 5.
Are Betty and Judy wanted fugitives?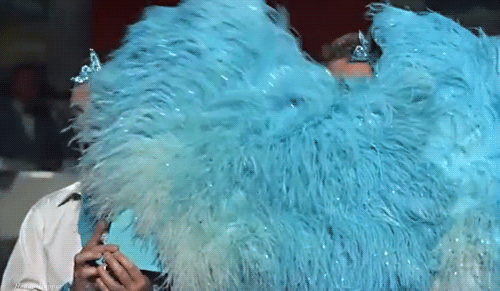 6.
Where are Susan's parents?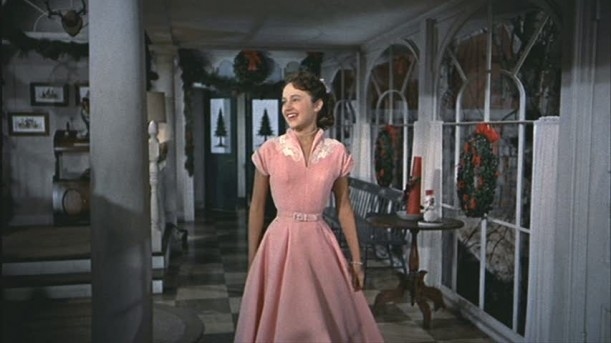 8.
Is the midnight snack stash included in the guest package?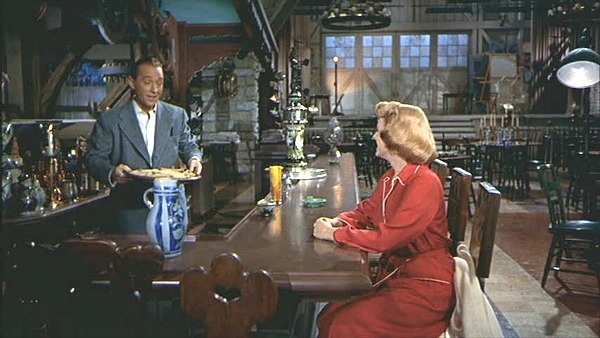 9.
Does Phil get jealous every time this guy dances with Judy?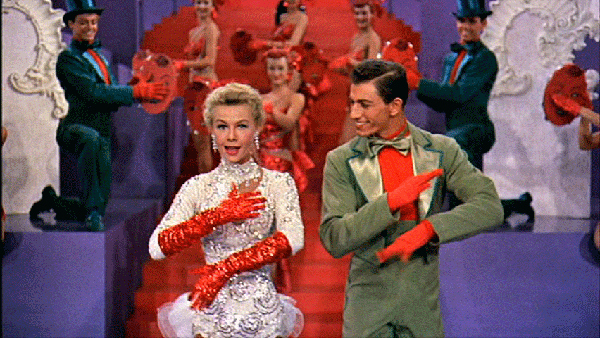 10.
Where's Phil's cocker spaniel?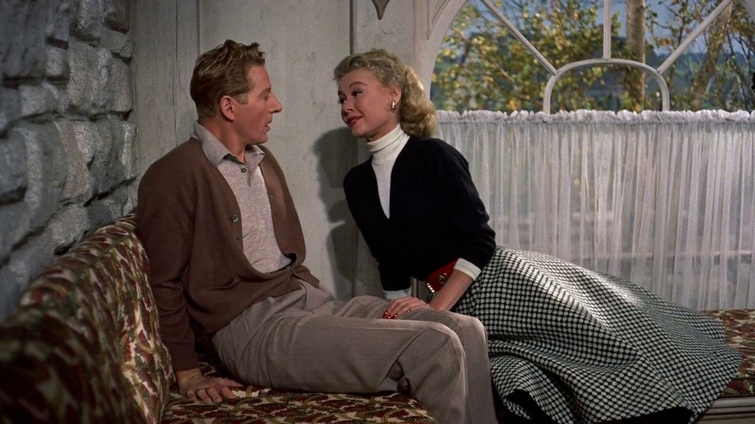 11.
Is General Waverly a perv?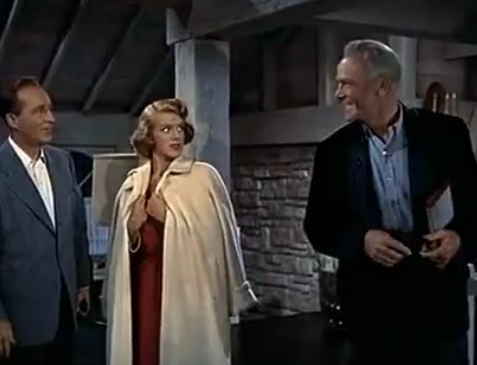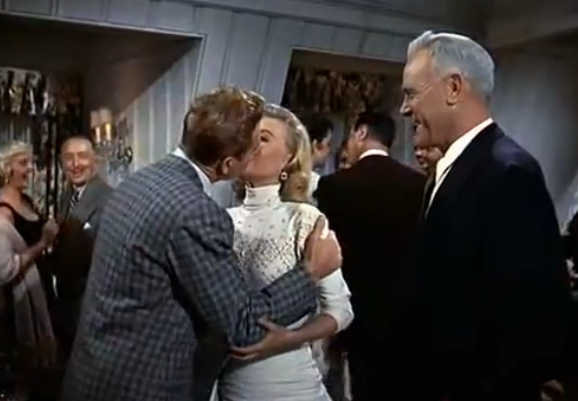 12.
Do these two end up together?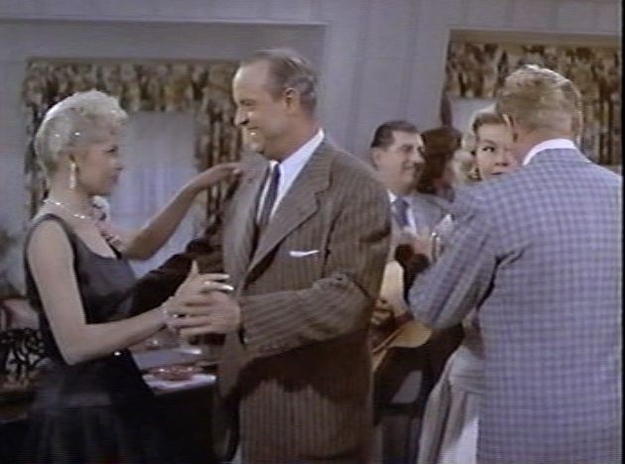 13.
What's the shiny silver thing on Betty's butt?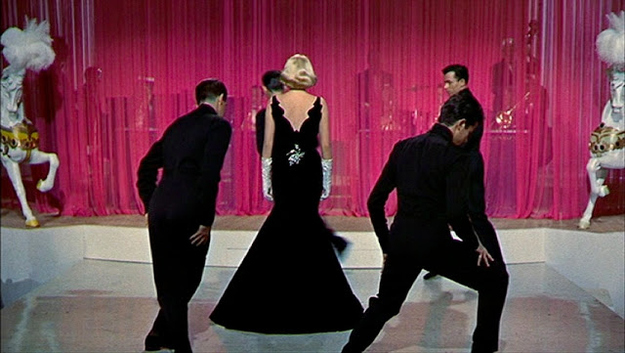 14.
How do they manage to get all these veterans and their families and friends into the inn without General Waverly noticing?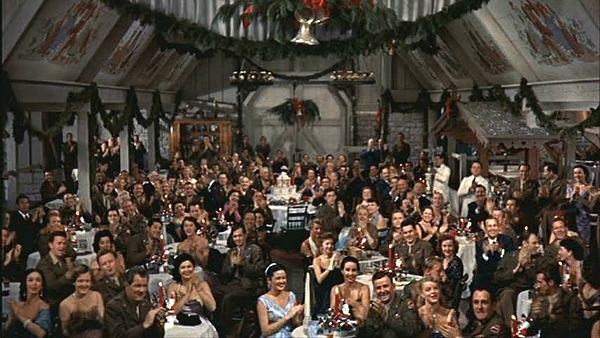 15.
Wouldn't everyone in the room be freezing to death at this point?