Look at that face.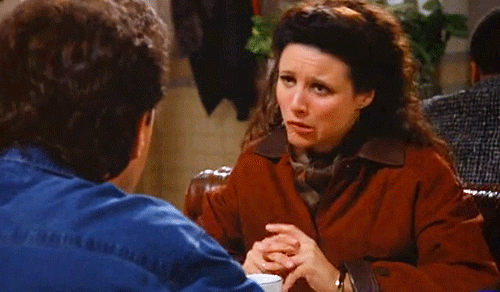 In honor of Seinfeld now being available on Hulu, Vogue gave Elaine a modern makeover.
Here she is giving her trademark Seinfeld shove.
Here's fake Elaine making the perfect chocolate syrup and vanilla ice cream concotion.
Also fake Jerry is very attractive. #CognitiveDissonance.
And dancing up a storm with George and Jerry.
So go forth and check out the rest of the pitch-perfect shoot at Vogue.com.