The red gloves Lady Gaga wore to the Academy Awards are totally amazing/ridiculous.
And they've become the unexpected darlings of the Twitterverse.
Gaga's been Photoshopped every which way.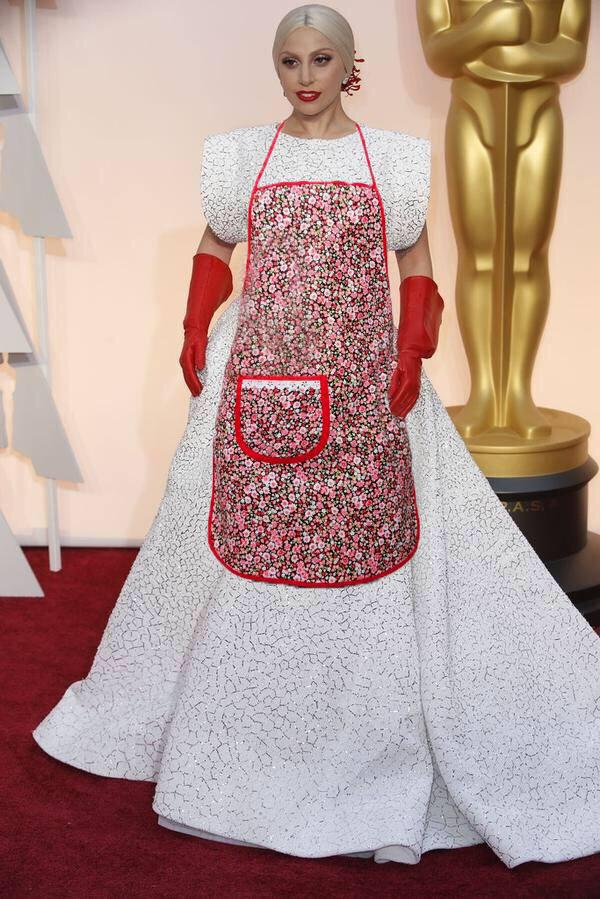 Here she is baking cookies for Keira Knightley.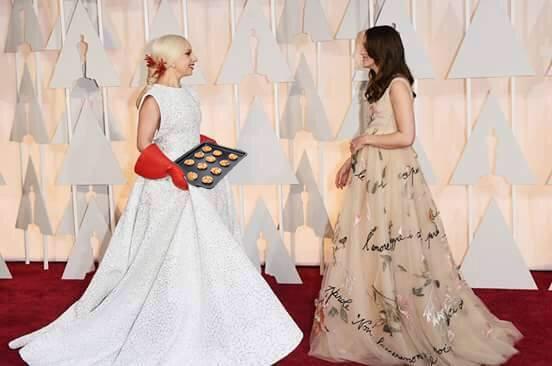 Right after she's done polishing her Grammys.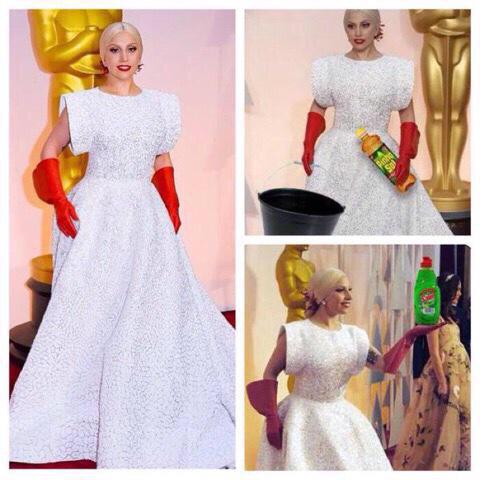 Some looked for explanations.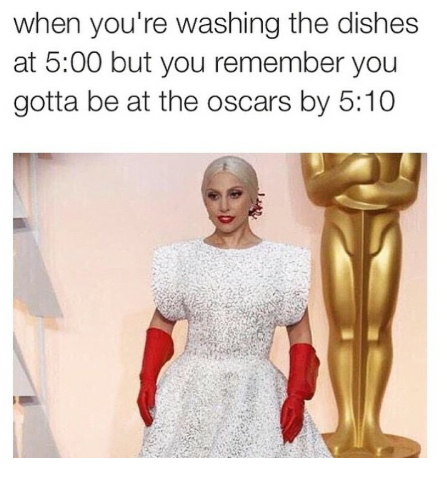 But there's really only one.
And luckily, you can always get your own.