You see, JAY HAS NEVER BRUSHED HIS DAMN TEETH IN HIS WHOLE DAMN LIFE.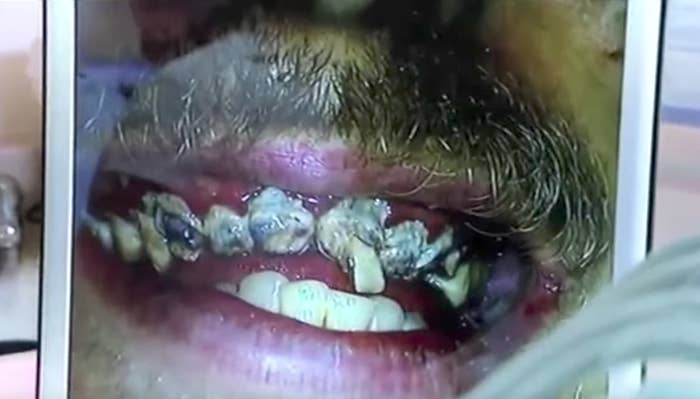 Jay says he was never encouraged to brush his teeth as a kid, so he developed bad habits early on. Plus, he loves sugar and "fizzy drinks," aka sodas.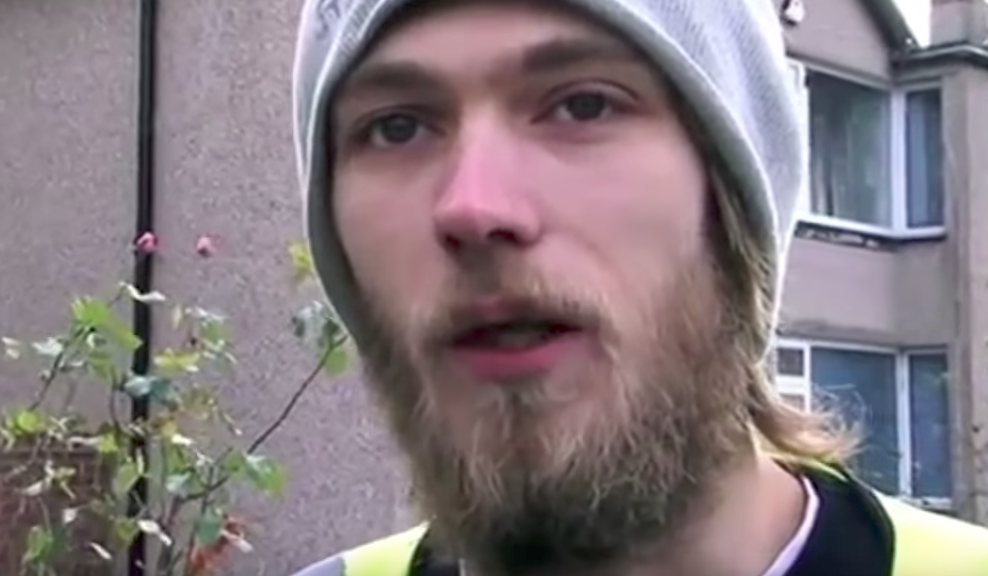 To combat the issue, Jay appeared on the UK show Embarrassing Bodies, where this guy, Dr. James Russell, did a full work-up on Jay's rotting mouth.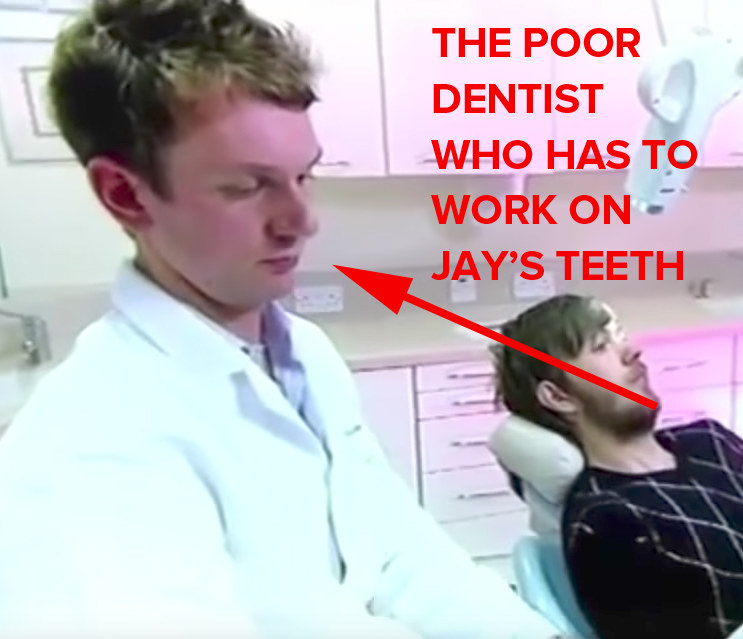 After the entire process was done — which from start to finish took five months — Jay had an amazing new smile.