Andrew wanted to do something a lil' different for his senior photos, so he grabbed his photographer friend Wesley Taylor and headed to Taco Bell.
Dressed in an incongruously fancy suit, Andrew posed for a taco-themed shoot.
Here's Andrew looking pensive and thinking about eating a chalupa.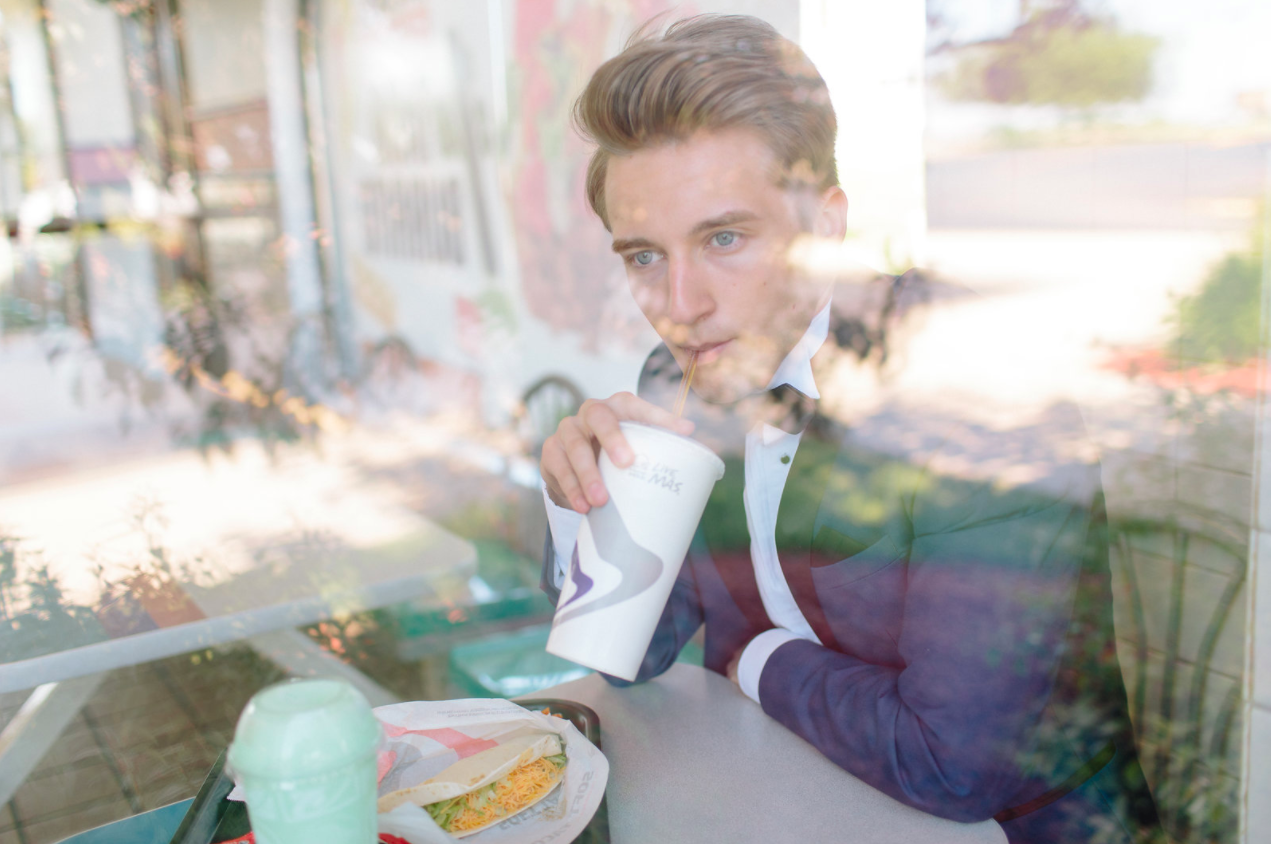 And here he is contemplating his next Crunchwrap Supreme.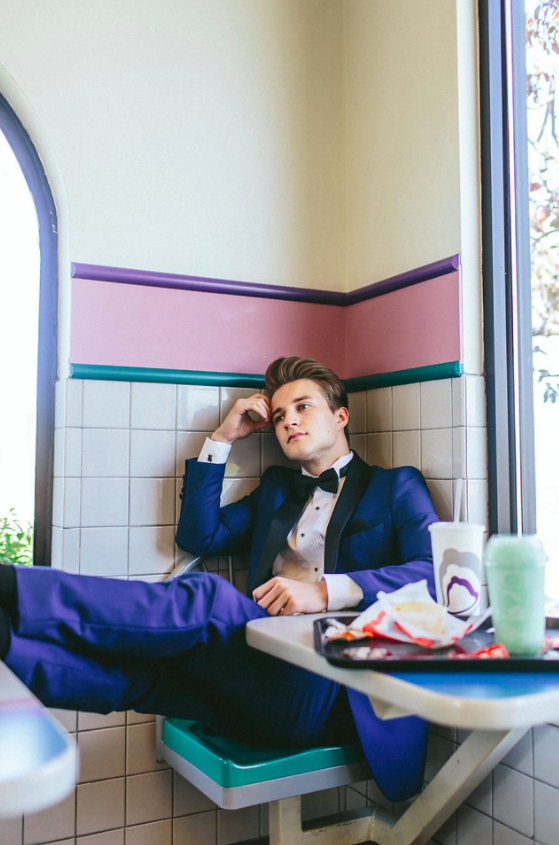 "Probably the hardest part of the shoot was having to hold the food without eating it," Andrew said. "It only took maybe 10 minutes, but having a taco in hand that long was torturous."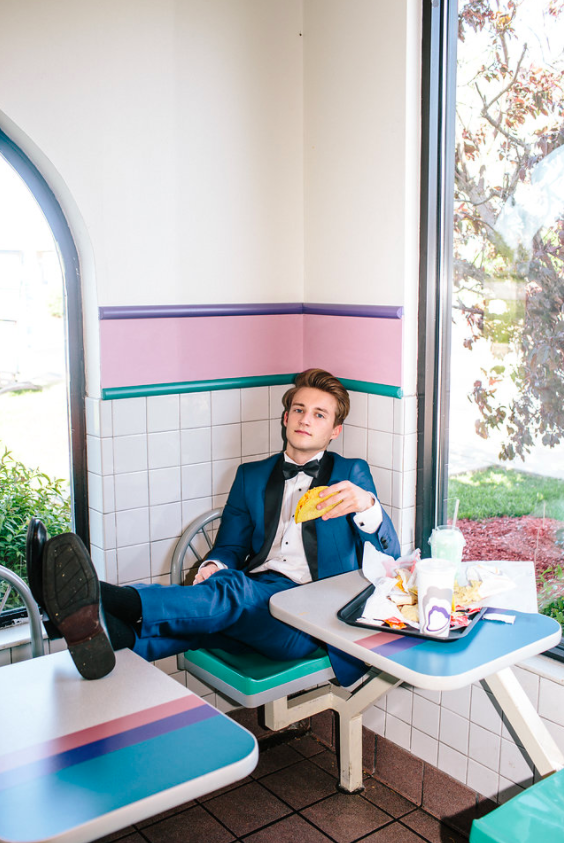 Taco Bell loved it, duh.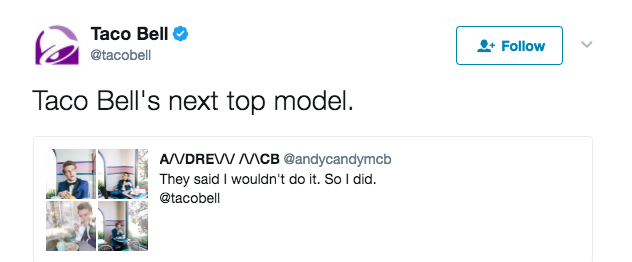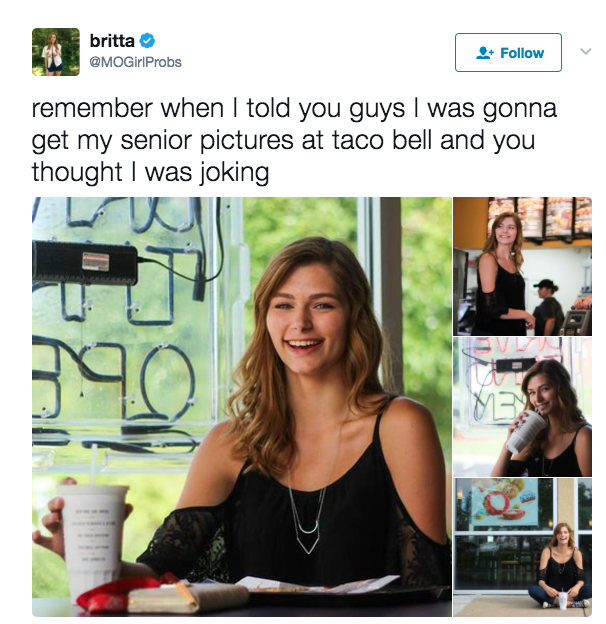 But he MIGHT be the best dressed.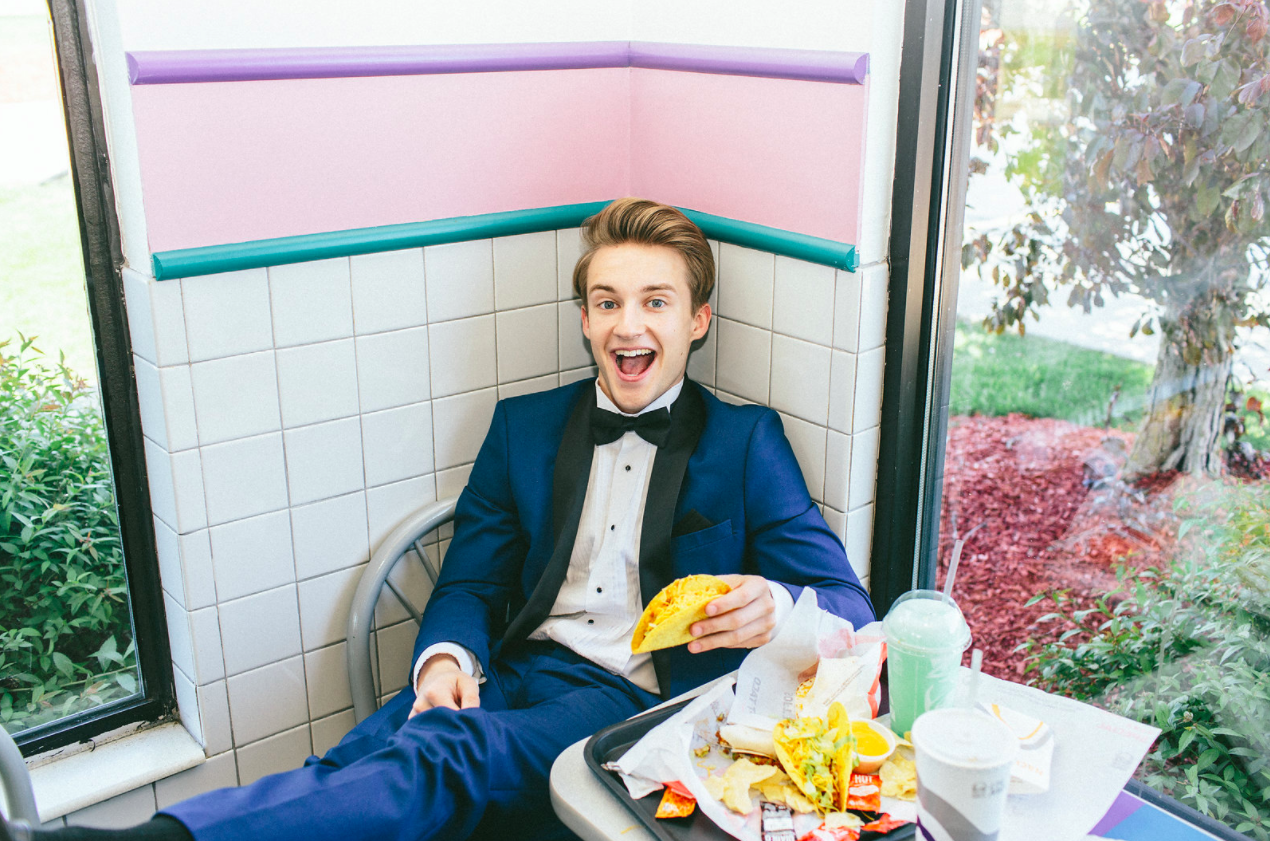 As for the future, well, Andrew plans on attending Olivet Nazarene University to study video production and musical theater — unless Taco Bell has other plans for him.