Meet Kiss.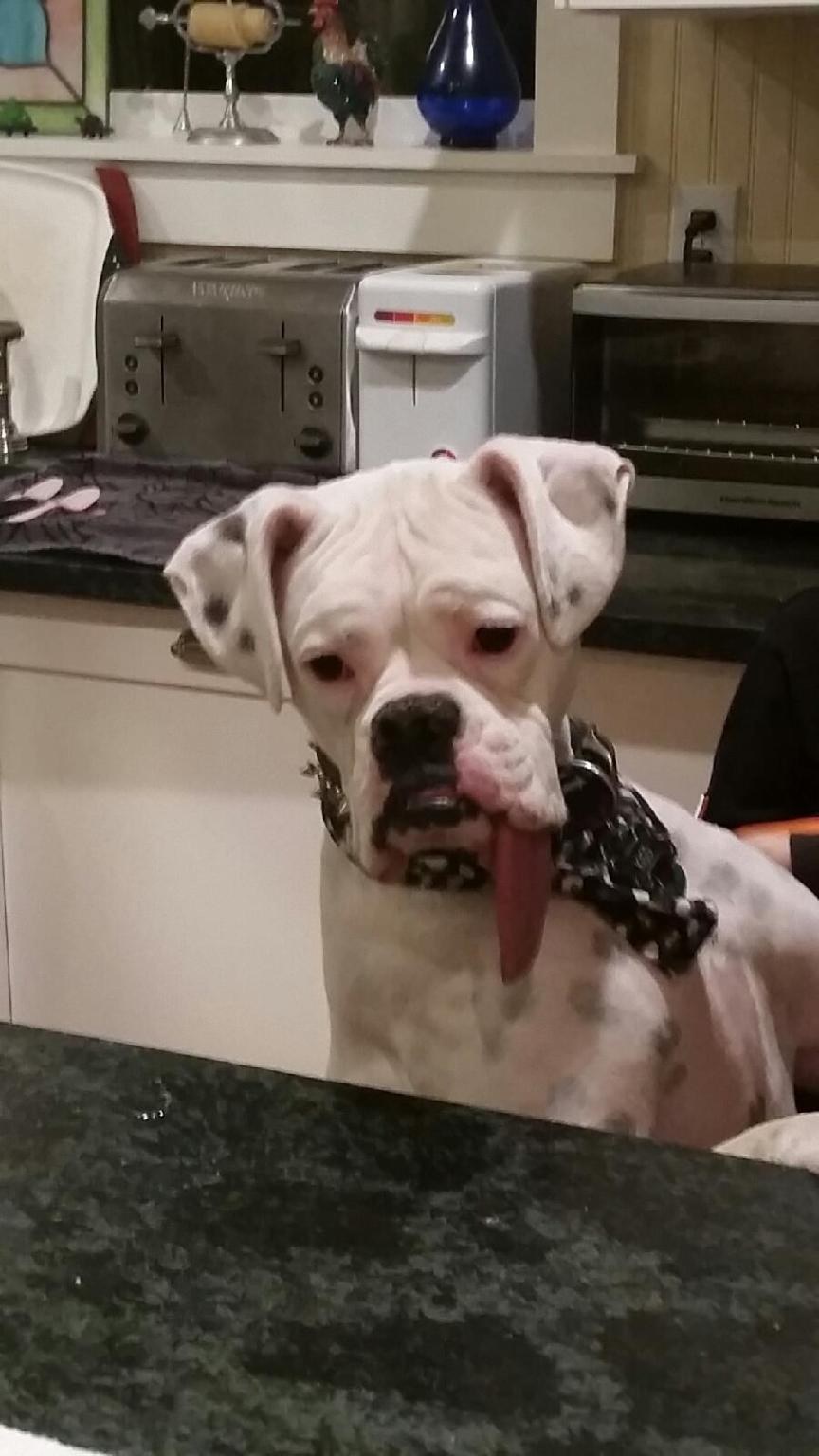 He's an adorable — VERY ADORABLE — 4-year-old boxer pup who was born with a neurological disorder that prevents him from retracting his tongue.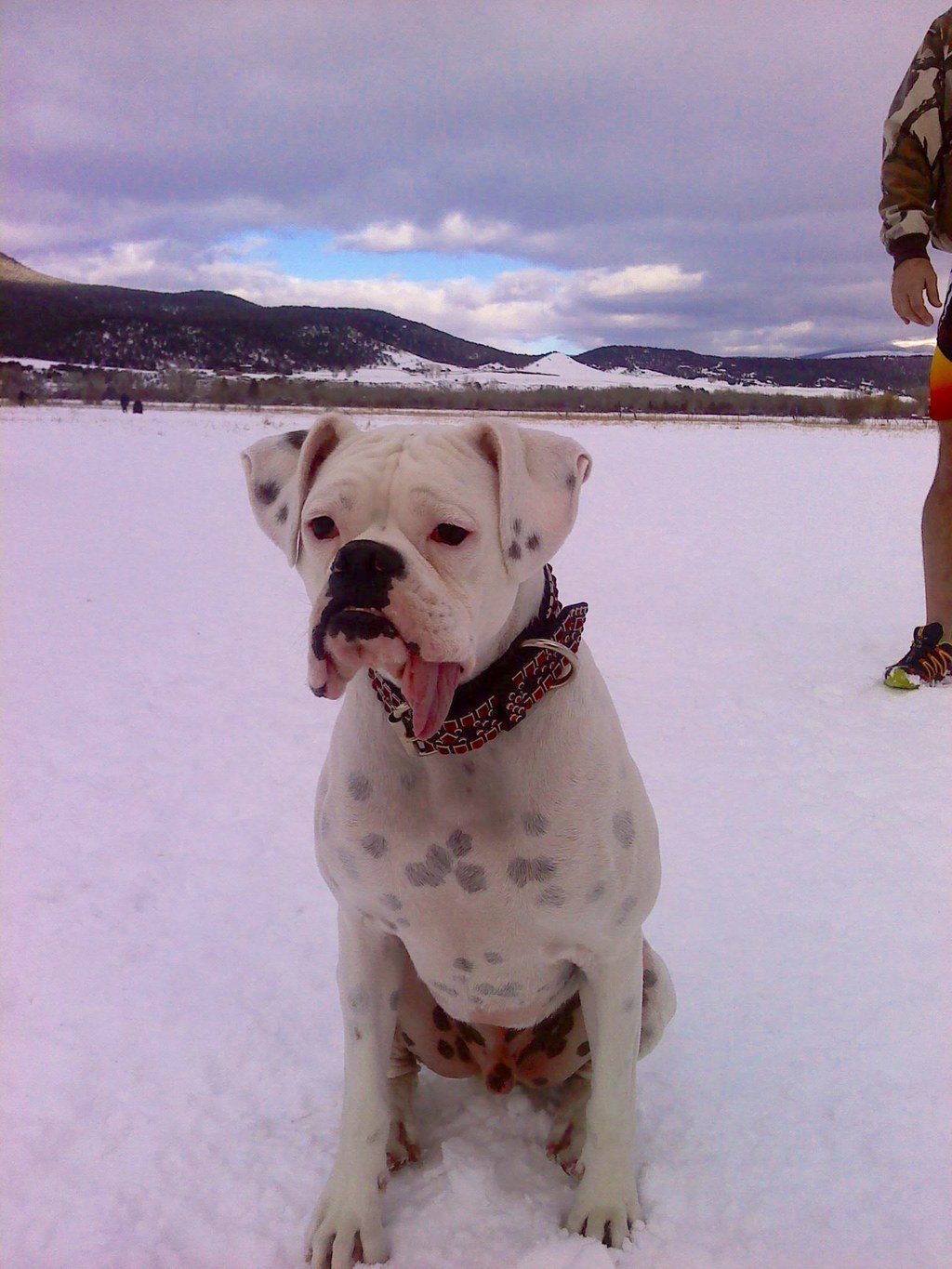 Yup, his tongue hangs out 24/7.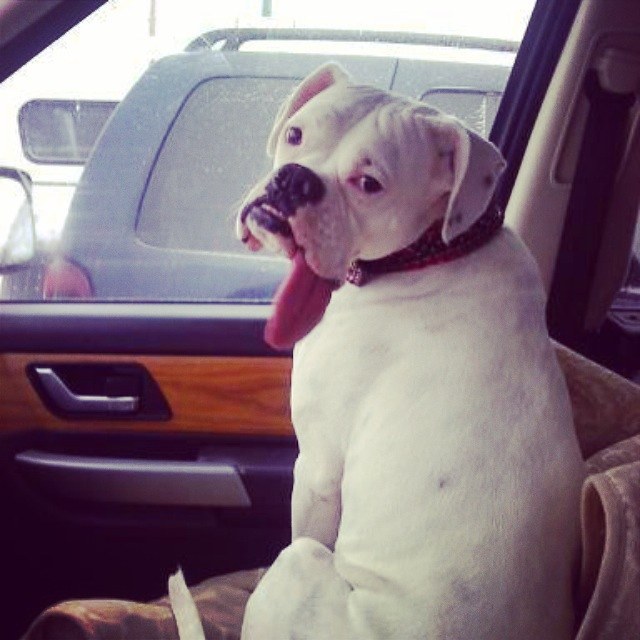 Kiss was living in a kill shelter and on the list to be euthanized when Dawn Korres spotted him in a Los Angeles, California, shelter.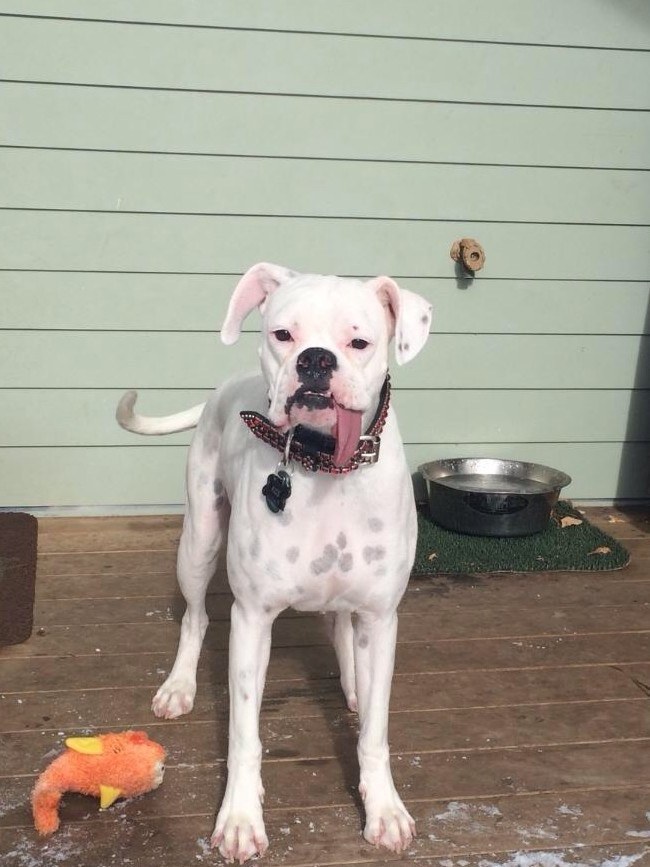 Korres had recently lost her dog of 13 years, Shakira, and wasn't sure if she was ready for another pet.
But, she told 9 News, "I knew it in my heart when I saw his picture and I saw him at the shelter that he was gonna be mine."
Korres took him home five months ago and the two have been inseparable ever since.
Korres hopes that in getting the word out about Kiss and his amazing tongue, she can help raise awareness about differently abled animals.