One of the photos in the series became an INSTANT meme, as people imagined what Bey — and her twins — might be ordering off the menu.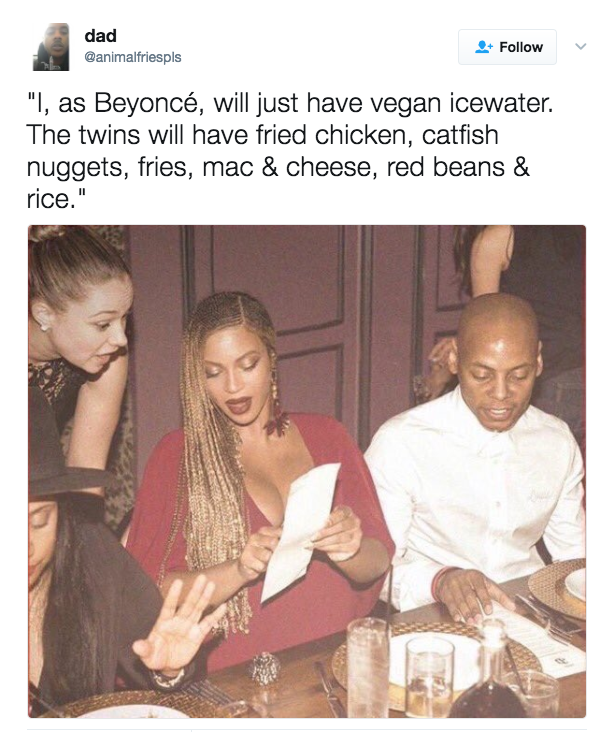 Some imagined the hoops the restaurant might go through to please Her Holy Beyness.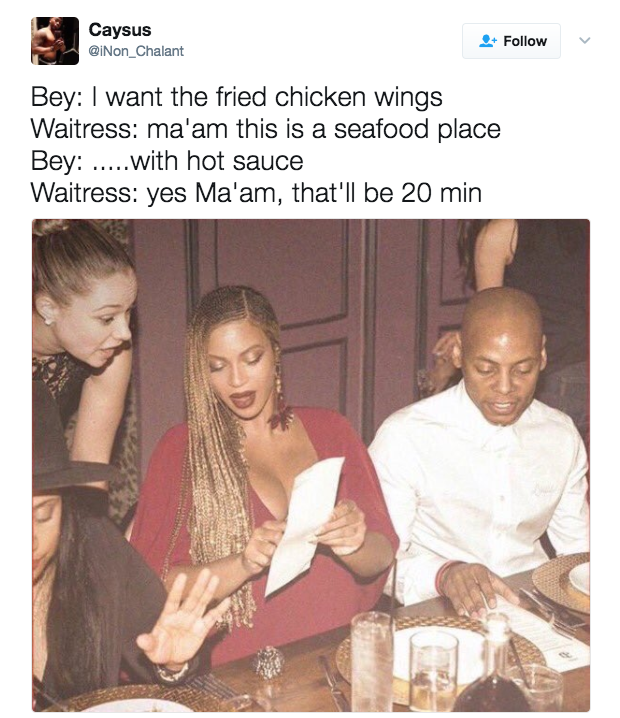 You know she's got specific requests...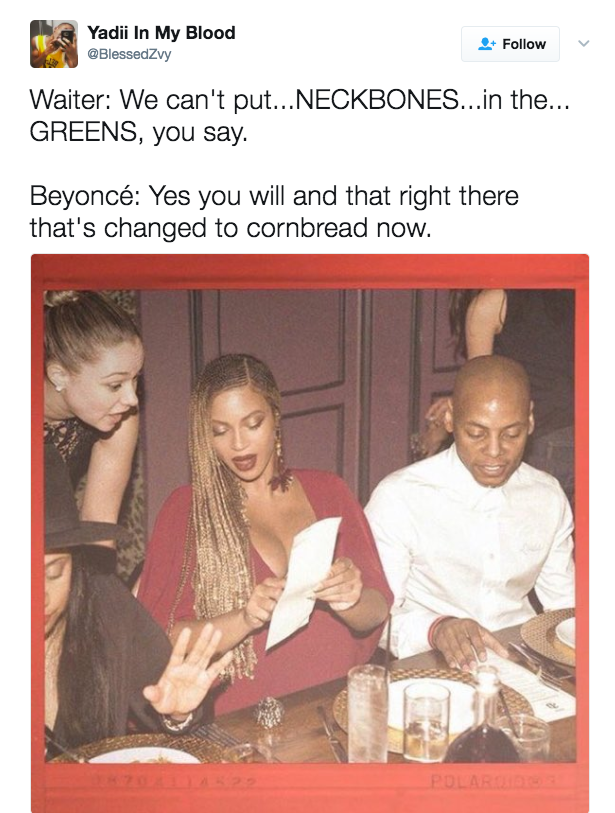 ...and special recipes.
Others imagined Bey debating the bill.
Really: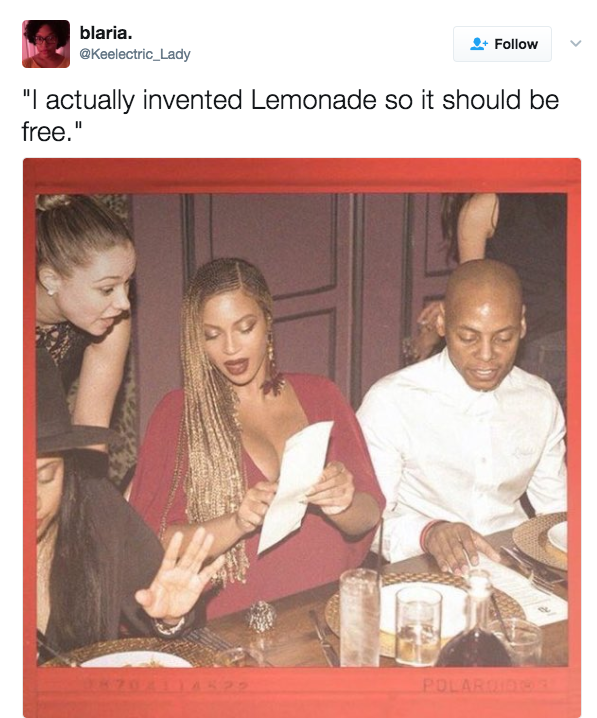 Still others envisioned an entirely different reality: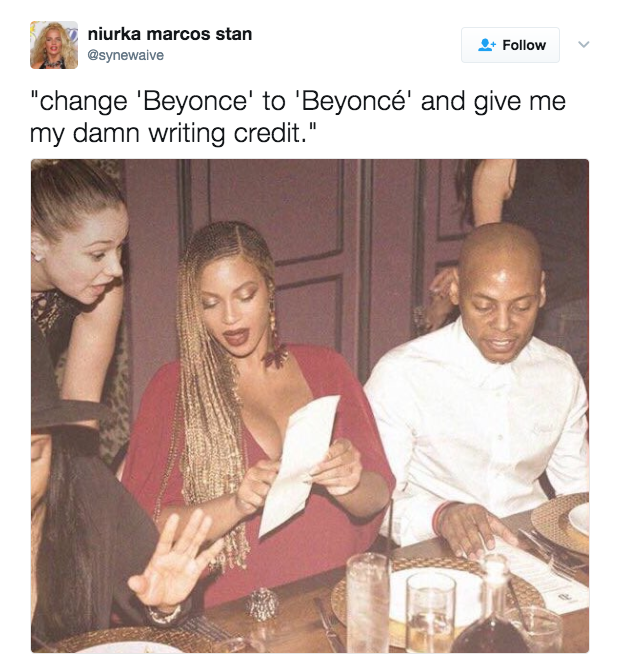 After all: