These Jeans Look Like Diapers And It's Just A Lot To Deal With
FASHUN.
Behold! The diaper jean. OK, that's not actually what it's called, but these denim pants — a collaboration between Y/Project and Opening Ceremony — do look a little bit like a diaper.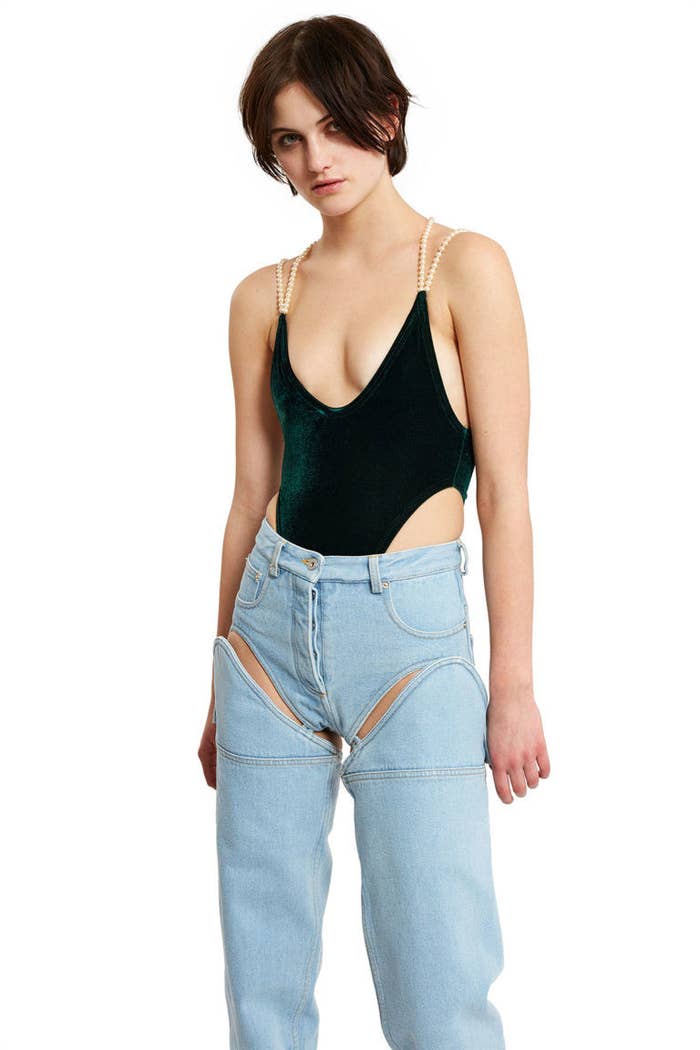 So what's the deal with them? Welp, they're jeans that detach and turn into shorts.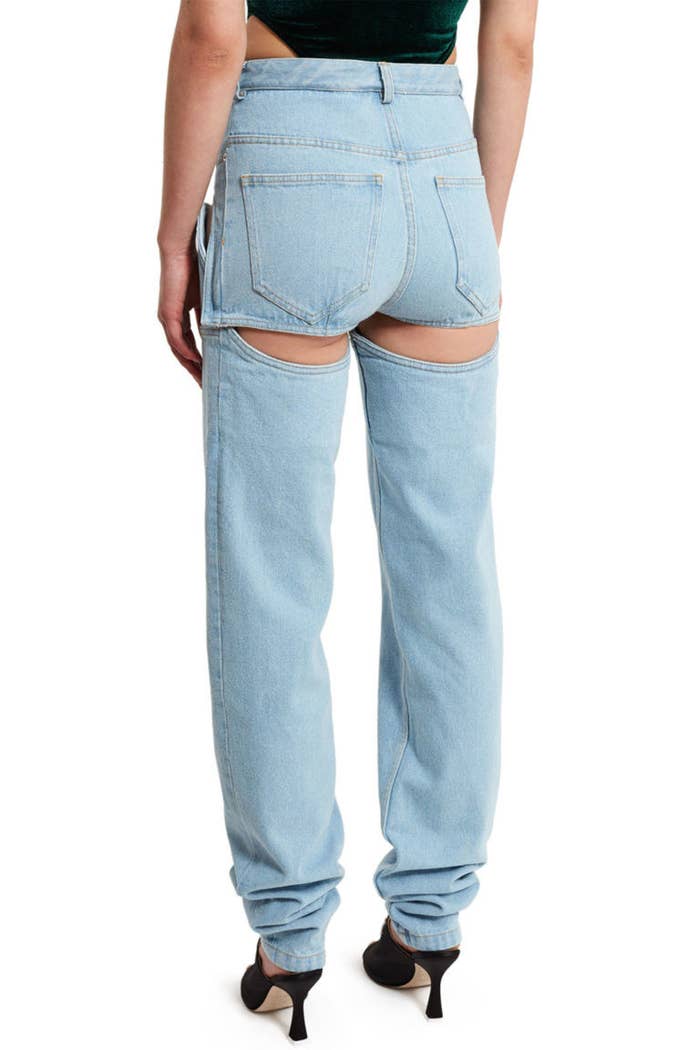 And if that isn't batcrackers enough, why not go for these — sigh — whatever these are.
If you're saying, hey, that looks like the top third of a jean skirt connected to the bottom half of a pair of pants, well, you'd be right.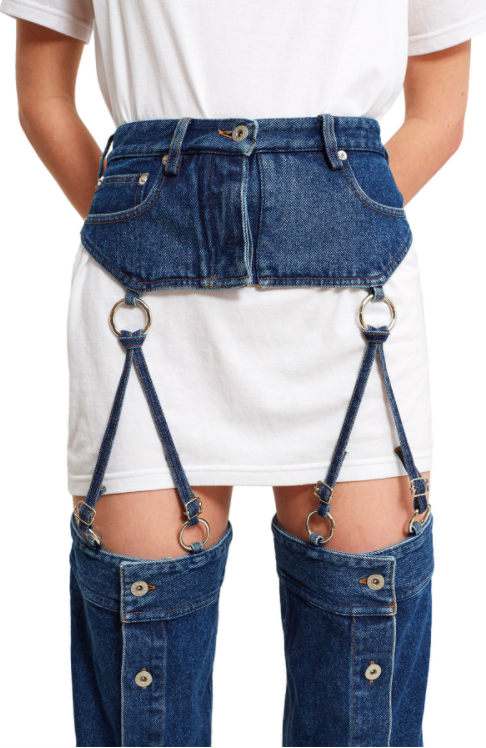 Officially they are known as "garter straps jeans" and they seem highly difficult to wear.
So yeah, I think we can all agree: