45 Things You Probably Didn't Know About "Pretty Little Liars"
Got a secret, can you keep it? Taking these 45 to the grave.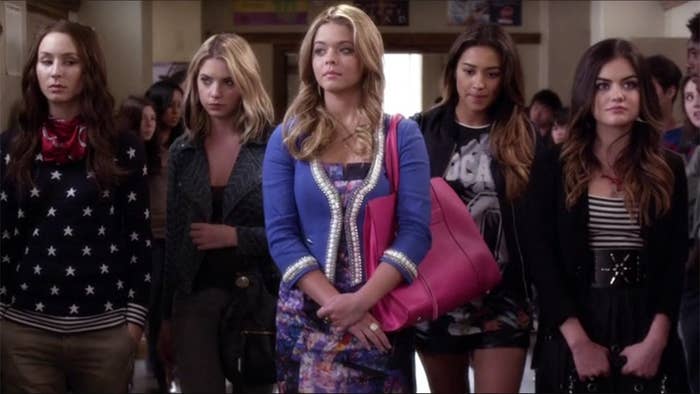 1. Pretty Little Liars' January 2014 season debut was the most tweeted season premiere in history; more than 30,000 tweets per minute were tweeted during the show.
2. Ashley Tisdale was originally slated to star in the series, but she turned it down to star in Hellcats, a short-lived Kevin Murphy show about competitive cheerleading. Whoops.
3. Pretty Little Liars uses some parts of the same set that the Gilmore Girls used. So basically Stars Hollow = Rosewood.
4. Troian Bellisario, who plays uptight, high-achieving Spencer, was actually valedictorian of her high school class.
5. Chad Lowe, who plays Aria's dad, Byron Montgomery, was once married to Hilary Swank. She famously forgot to thank him when she was accepting her Best Actress Academy Award for Million Dollar Baby. They divorced in 2007.
6. Chad Lowe got his start in TV on the ground-breaking show Life Goes On, which chronicled a family with a kid with Down Syndrome.
7. Ashley Benson (Hanna) was the one who suggested the show's theme song "Secret" by The Pierces. "It's just so spooky and eerie, and it's perfect for the show," she said.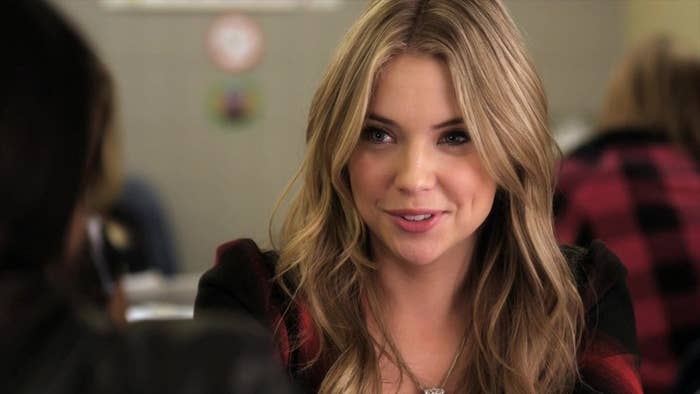 8. Aria's boyfriend (and sometimes English teacher) Ezra Fitz's name is likely a reference to Ezra Pound and F. Scott Fitzgerald. The character supposedly is related to F. Scott Fitzgerald and dropped the end of his name to separate himself from his mother—and the author.
9. Alison's signature lipstick shade is Nars' Jungle Red.
10. Alison's last name — DiLaurentis — is an anagram of the phrase "Liars united."
11. Sasha Pieterse, who plays Alison, originally auditioned to play Hanna. She was just 13 at the time.
12. Bianca Lawson, who played Emily's girlfriend Maya in the first two seasons of the show, has been playing a 16-year-old for the past 20 years. She got her start playing a teenager on My So-Called Life in 1994.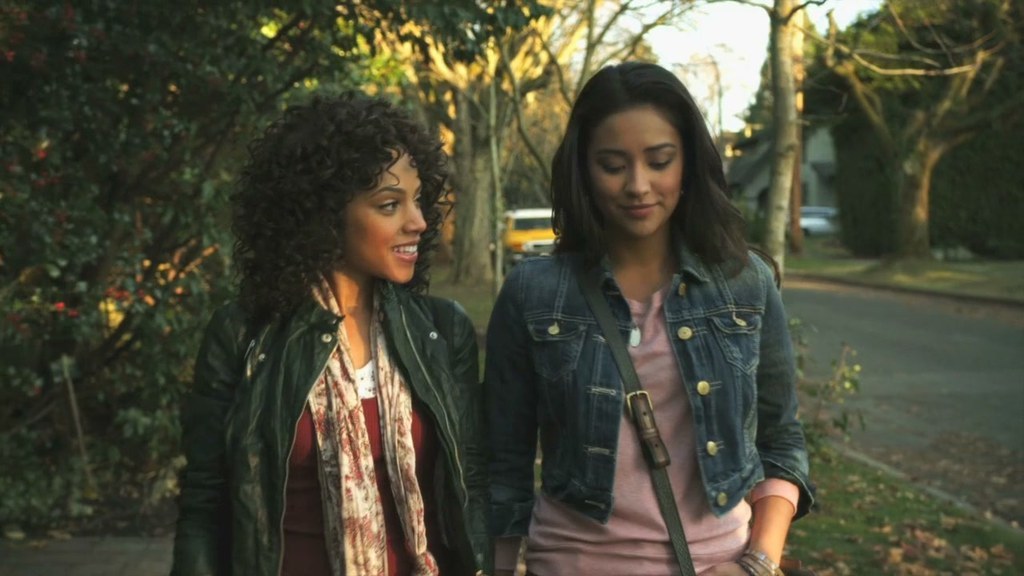 13. Spencer's birthday is 6/12/94 — according to a prescription bottle she has.
14. Brant Doherty auditioned for both Ezra Fitz and Toby Cavanaugh before finally being cast as Noel Kahn.
15. Keegan Allen, who plays Spencer's boyfriend Toby Cavanaugh, originally auditioned for the part of mysterious British doctor guy Wren Kingston. Oh! And Wren Kingston's original last name was Kim.
16. Shay Mitchell, who plays Emily, originally auditioned for the role of driven, type A Spencer Hastings. Weird right?
17. Aria's parents might have looked very different: Alexis Denisoff, who starred as Wesley Wyndam-Pryce on Buffy the Vampire Slayer was originally slated to play Byron but the part was given to Chad Lowe before the pilot was shot. And Jean Louisa Kelly was first cast as Ella before the role was passed on to Holly Marie Combs.
18. Aria has cheated on every boyfriend she's had on the show.
19. And Lucy Hale's admitted that she'd actually want to get with Toby. "If I had to pick one in real life, character-wise I think I'd go with Toby," she told Celebuzz. "He's got the whole mysterious thing going on, and he's quiet but still really sexy. That would be my type."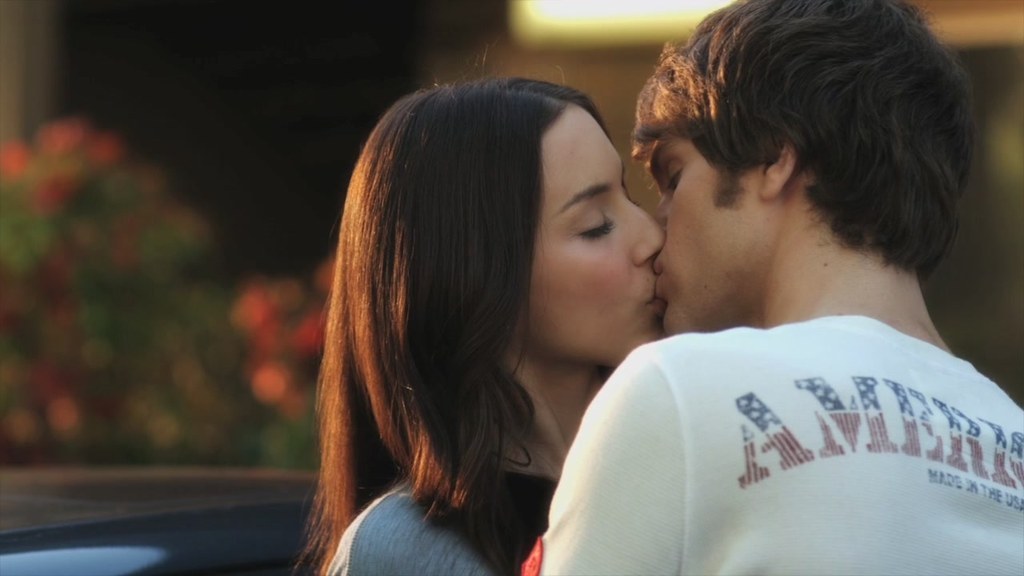 20. PLL Is peppered with Hitchcock references — Rosewood's coffeeshop is called Rear Window Brews, and the Season 1 finale of the show — a struggle in the church tower — paid homage to Hitchcock's Vertigo pretty directly.
21. Ashley Benson, Lucy Hale, and Janel Parrish have all had bit parts on The O.C.
22. Ashley Benson's first job was in a Domino's Pizza commercial.
23. She's also one of the silent but bitchy mean popular girls in 13 Going on 30.
24. Rosewood, Pennsylvania, where PLL takes place, isn't actually a real town — it's based on Rosemont, Pennsylvania, an affluent suburb near Philadelphia.
25. Rosemont was also the inspiration for soap opera creator Agnes Nixon's fictional Pine Valley, Pennsylvania, which is the setting for All My Children.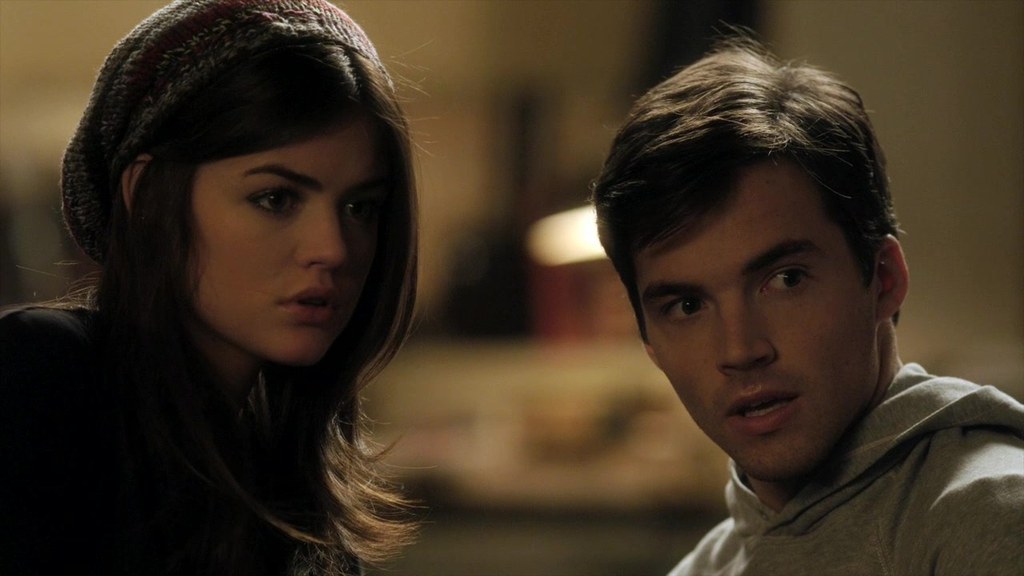 26. Troian Bellisario's father Donald created the TV shows Quantum Leap, JAG, and NCIS, and she got her start acting on Quantum Leap.
27. Bellisario is also a filmmaker: In 2013, she produced the short film Exiles, which she starred in with fellow PLL cast member Shane Coffee.
28. Pretty Little Liars author Sara Shepard actually appeared on the show once — as substitute teacher Ms. Shepard for Aria's class in the episode "The Homecoming Hangover" in Season 1.
29. None of the TV Liars looks anything like the character descriptions in Shepard's book. In the book world, Aria has black hair and blue eyes, Spencer has dirty blonde hair and green eyes, Hanna has auburn hair and brown eyes, and Emily is a strawberry blonde with green eyes.
30. In the books, Emily's bisexual, not a lesbian.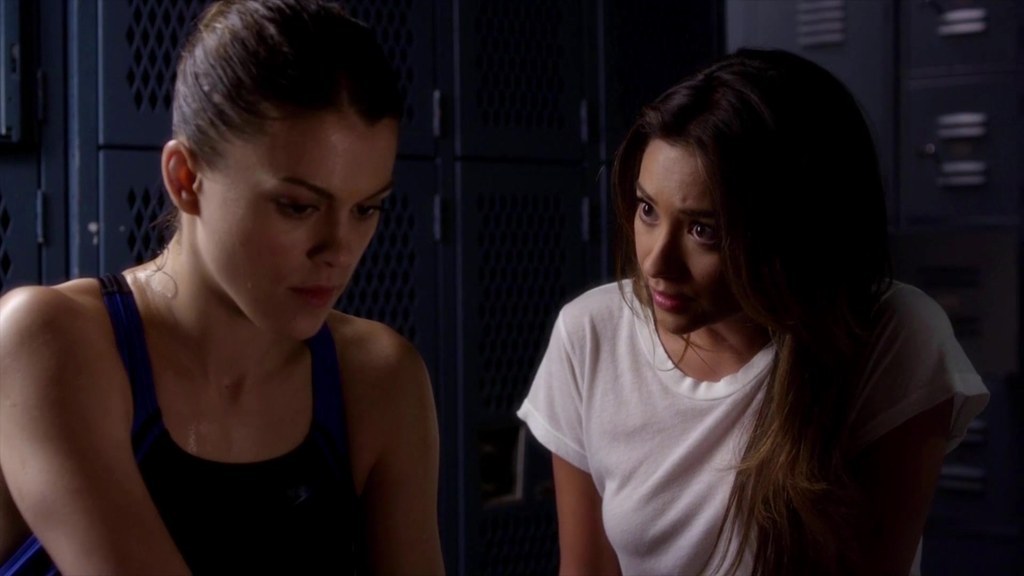 31. Betty Buckley, who plays Hannah's sassy southern grandma Regina, is the sister of Pretty Little Liars director Norman Buckley.
32. Emily friggin' loves Christmas, as evidenced by the episode "Taking This One to the Grave" where Emily goes crazy decorating her parents' house for the holiday.
33. At 28, Troian Bellisario is actually the oldest Liar. She's actually older than Ian Harding, who's 27, and plays Ezra Fitz.
34. Spencer and Toby were 'shipped up by the show's producers after they noticed how well Troian Bellisario and Keegan Allen got along.
35. In addition to being an actor, Keegan Allen's also a photographer. He's got a book of his photos, titled life.love.beauty coming out in February 2015.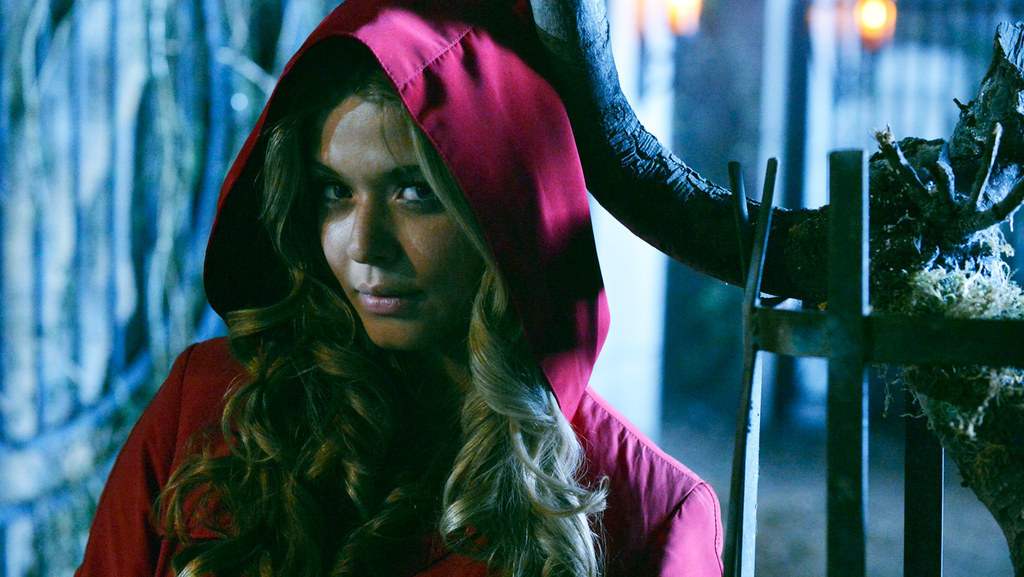 36. Ian Harding (Ezra) and Julian Morris (Wren) are (uh, sort of) DJs too.
37. Spencer used to be a chronic sleepwalker, which doctors at the University of Pennsylvania blamed on stress.
38. The song playing during Alison's funeral during the first episode of PLL? "Begin Again," by Measure.
39. Ironically, Emily Fields' nickname is Killer.
40. Lucy Hale's first television appearance was on the reality singing competition show American Juniors in 2003. She finished in the top five and formed a quintet with the other winners. That led to television appearances and acting gigs with Drake and Josh and Wizards of Waverly Place.
41. She was home-schooled.
42. Hale is also a fashion designer: She designed a limited edition collection for Hollister "inspired by California."
43. Sean Murray, who pays Thackery Binx in Hocus Pocus is Troian Bellasario's step-brother. She also played his sister on NCIS.
44. Shay Mitchell's real first name is Shannon.
45. Tammin Sursok, who plays Jenna Marshalll, is originally from South Africa (though she grew up in Australia), and had to film PLL's most recent seasons around her pregnancy. She has a daughter named Phoenix with her husband Sean McEwen.