Hi. My name is Julie and I'm a beauty addict.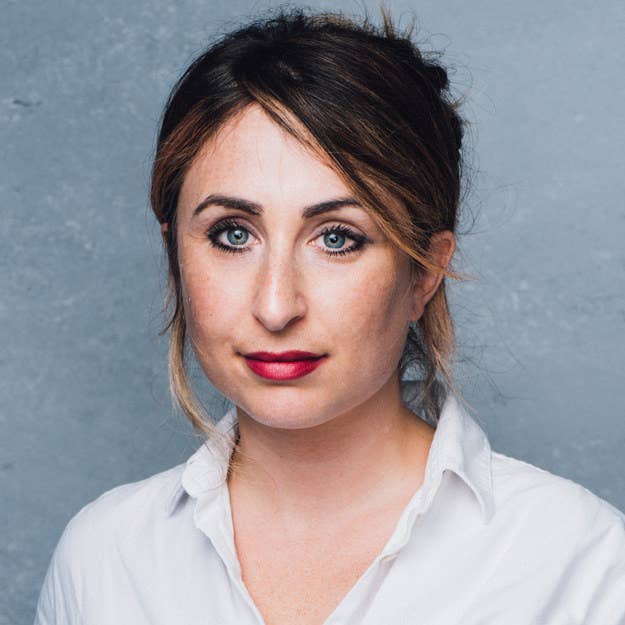 Want proof? This is my bathroom. There's more under the sink and in the medicine cabinet. Yes, I have a problem.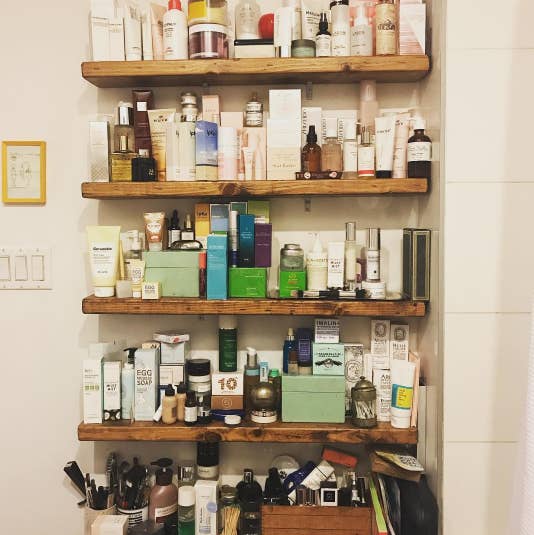 But! My problem can be YOUR solution. Because I've tried, like, everything, and I've come up with a skin routine that finally, really works for my almost-40-year-old skin.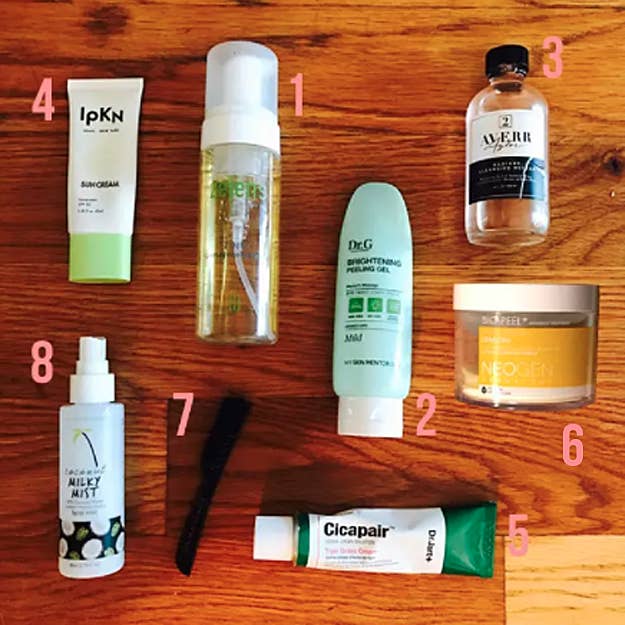 This is what I use on my face. I don't use every product every day (besides face wash, moisturizer, and sunscreen). But here's what I like.
2.
Since I live in NYC where there's tons of air pollution and garbage air, I like to do a deeper cleanse a couple of times a week with Dr. G.'s Brightening Peeling Gel.
3.
I like makeup, but I don't like it when my makeup won't come off. So I use this Averr Aglow cleansing nectar to get a deeper clean.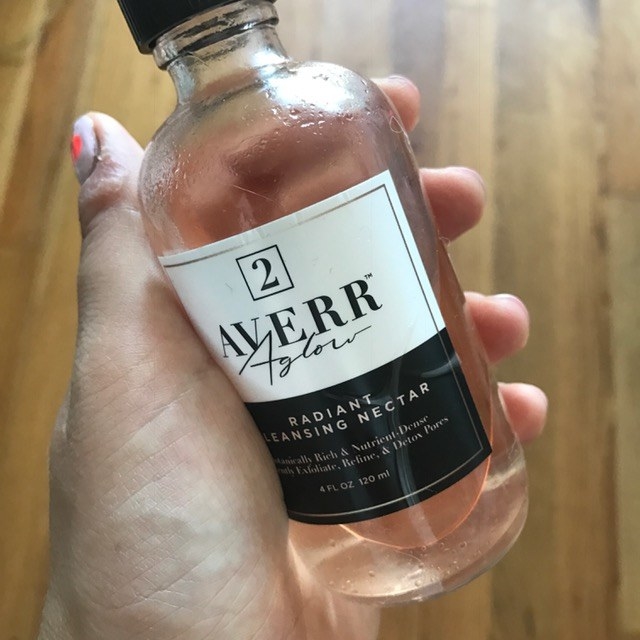 5.
I alwayyyyys forget to put on sunscreen, but this IPKN Sun Cream (with SPF 50!) smells like apples, so it's easy to remember.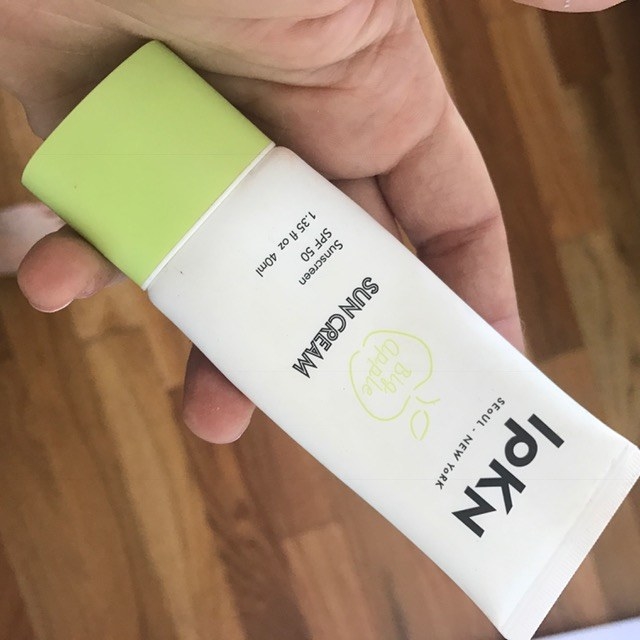 6.
Sometimes I forget to take my makeup off at night, and these NeoGen Bio-Peel pads have saved me, like, a million times.
7.
OK so most people have some amount of peach fuzz on their faces. This little Hollywood Browzer hair remover will turn your face from fuzzy to smooth as hell.
8.
Finally, I'm kind of addicted to this Coconut Milky Mist from Too Cool For School and use it as a setting spray for my makeup and as a calming face spray at night.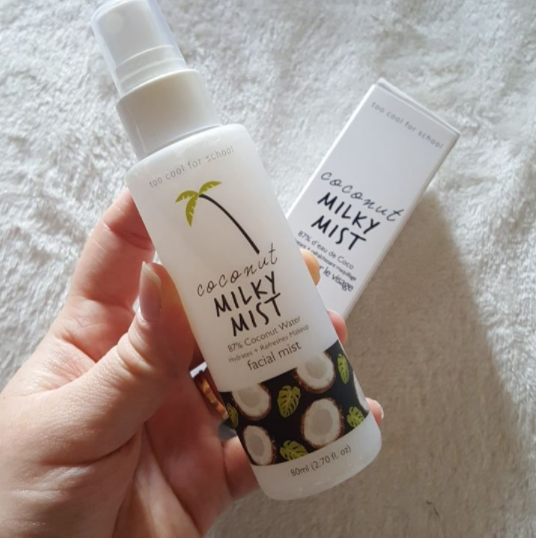 OK! Now share YOUR fave products in the comments. And always remember: