For the past 12 years, J.Crew has had a reasonably priced wedding gown and bridesmaid dress business.
While wedding gowns at traditional bridal salons can run upwards of $2,000, J.Crew's hover around $1,000 or less.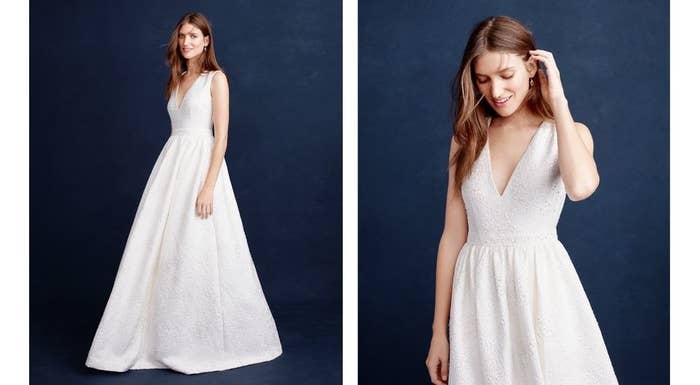 But! J.Crew just announced that it's getting rid of its entire bridal and bridesmaid collection. In its place, a spokesperson told BuzzFeed, the company is "relaunching a new dress collection in the spring, and moving away from traditional bridal gowns and bridesmaid dresses."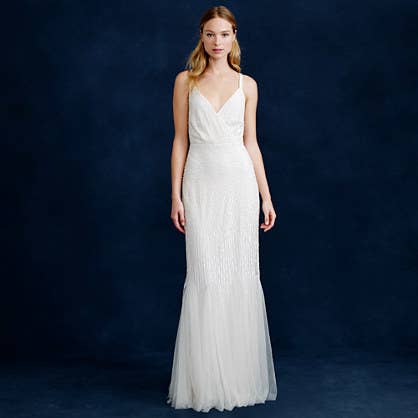 Some people are bereft.


But others see it as an opportunity.

And in the MEANTIME, all wedding gowns and bridesmaid dresses are up to 70% off! And they're flying out the door/off the site.
This Nadia gown on the left, for example, was originally $298, and is now on sale for $179. The Clara dress on the right was originally $228 and is now just $99.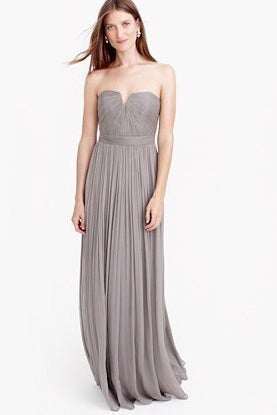 So if you're in the market for a wedding dress or bridesmaid gowns (or even just a holiday party dress), what are you waiting for? Head to da Crew right now.