Last May, Toronto mother Heather Bays' Instagram account was deleted after she posted a photo of her breastfeeding her young daughter.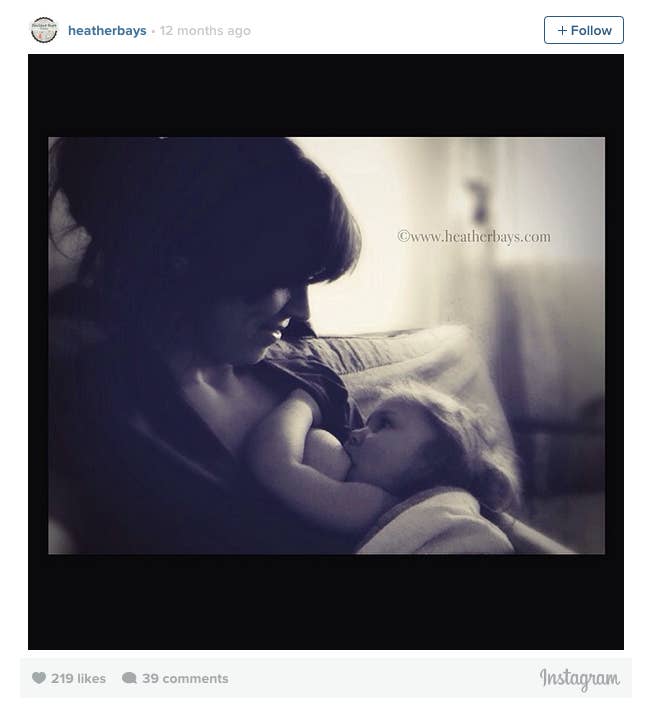 Bays complained, and her account was eventually restored, but the incident helped launch a pro-breastfeeding selfie — or brelfie — movement.
Women like supermodel Gisele Bundchen shared brelfies.
The new rules state that images of "women actively breast-feeding" are now allowed.
Also permitted: Women sharing post-mastectomy scars.
And "Nudity in photos of paintings and sculptures is OK, too."
Still not allowed: "sexual intercourse, genitals, and close-ups of fully nude buttocks."
The new guidelines also have a clause meant to protect photos of children against unauthorized use.