Listen, up front, I'm gonna just warn you that this is VERY GROSS. The newest video from Dr. Sandra Lee — aka, Dr. Pimple Popper — is INTENSE AF.
This is a epidermoid cyst. A 50-year-old cyst. Yep. This patient has had this cyst since he was FIVE YEARS OLD.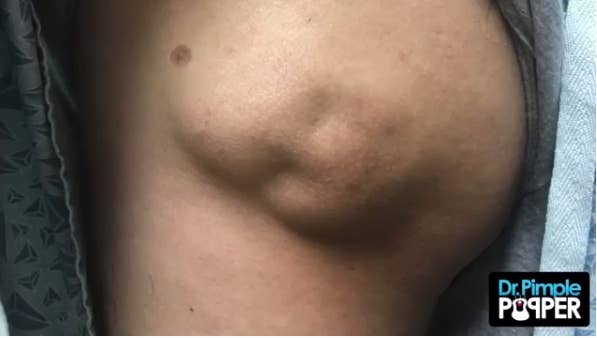 AND MAN IS IT FULL OF PUS.
And PS, in case you were wondering what that brown pus actually is, well, according to Dr. Lee, it's "macerated keratin," aka wet skin cells.
Does it smell? No. Is it really hella gross? YEP.