Suspenders, nips, and tongue.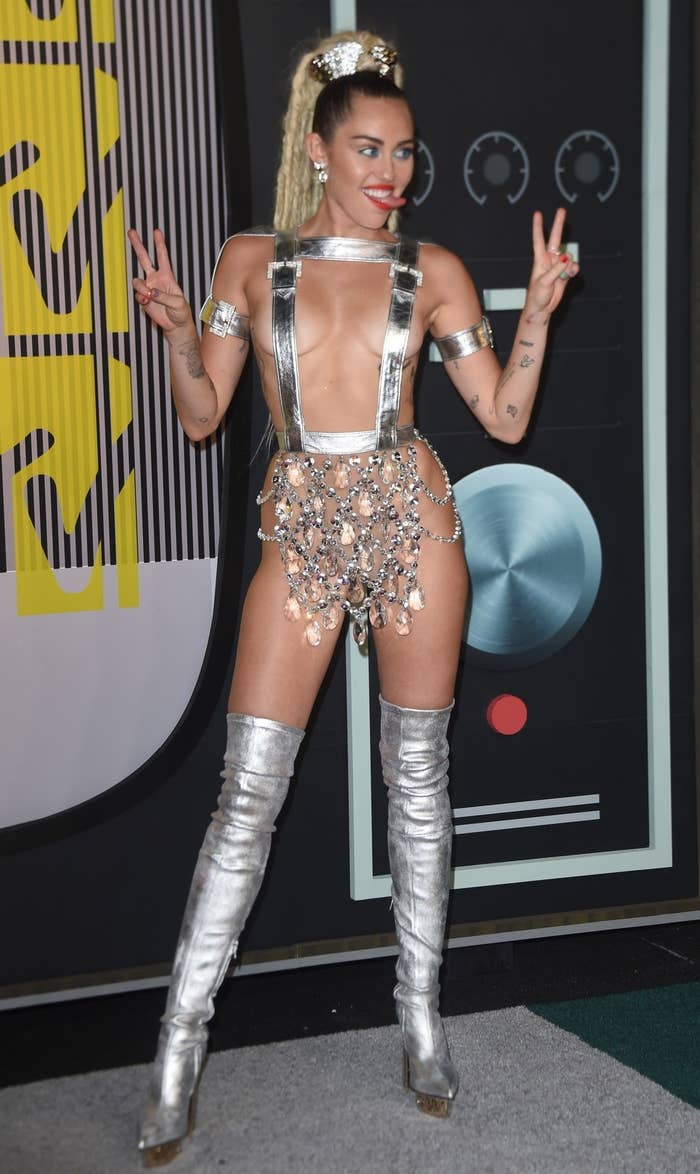 Your mom drinking a few too many margs at the neighborhood FIESTA.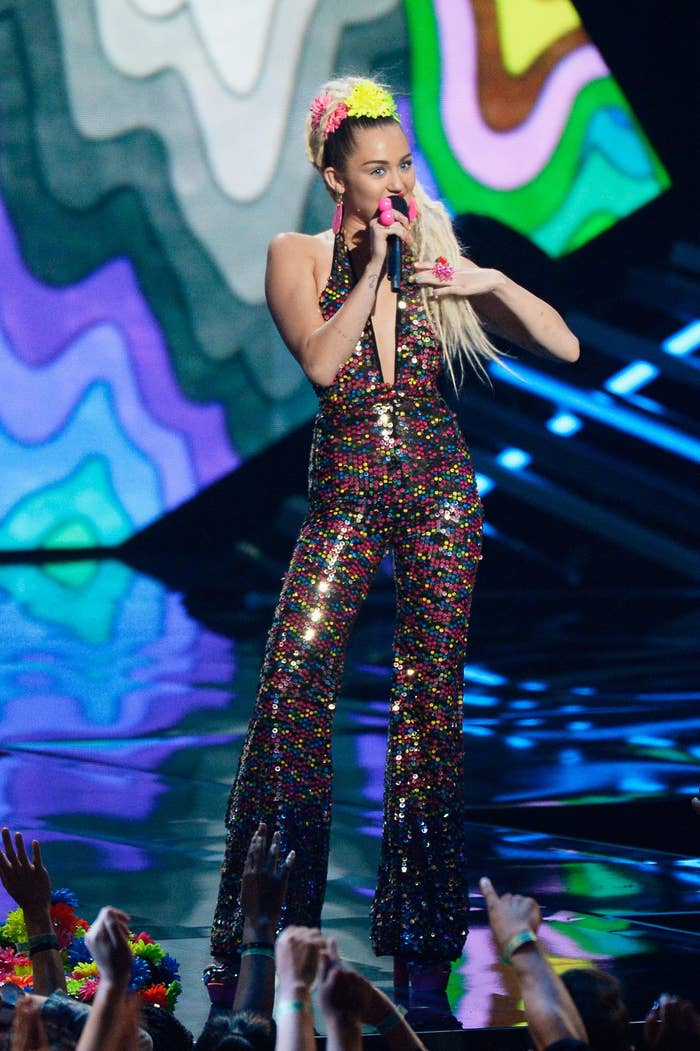 BALLS and/or Easter M&Ms.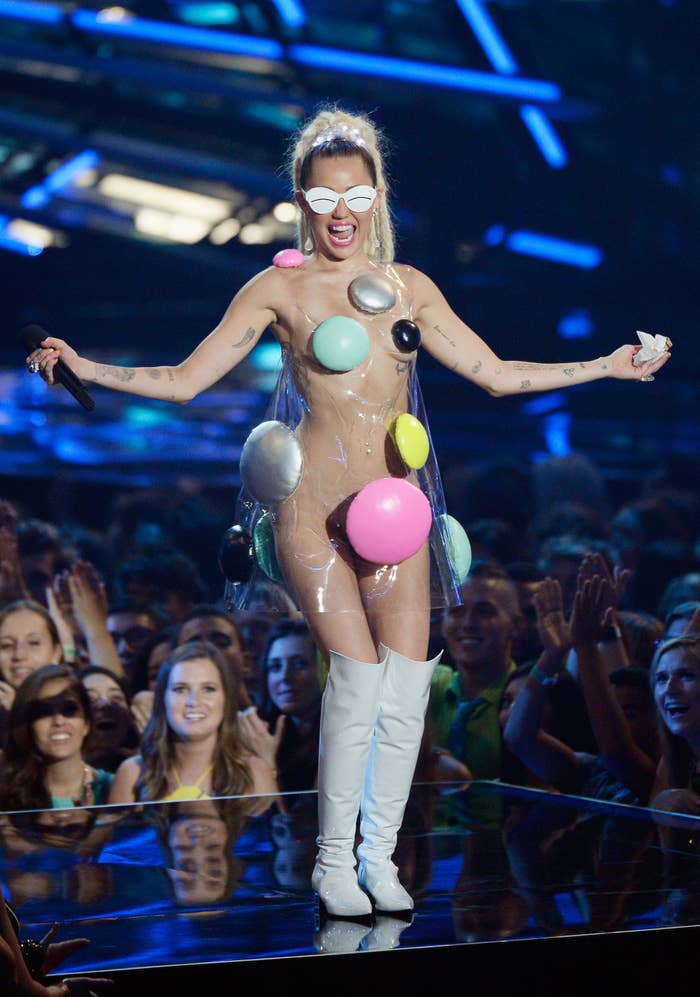 New Adventures In Cutouts.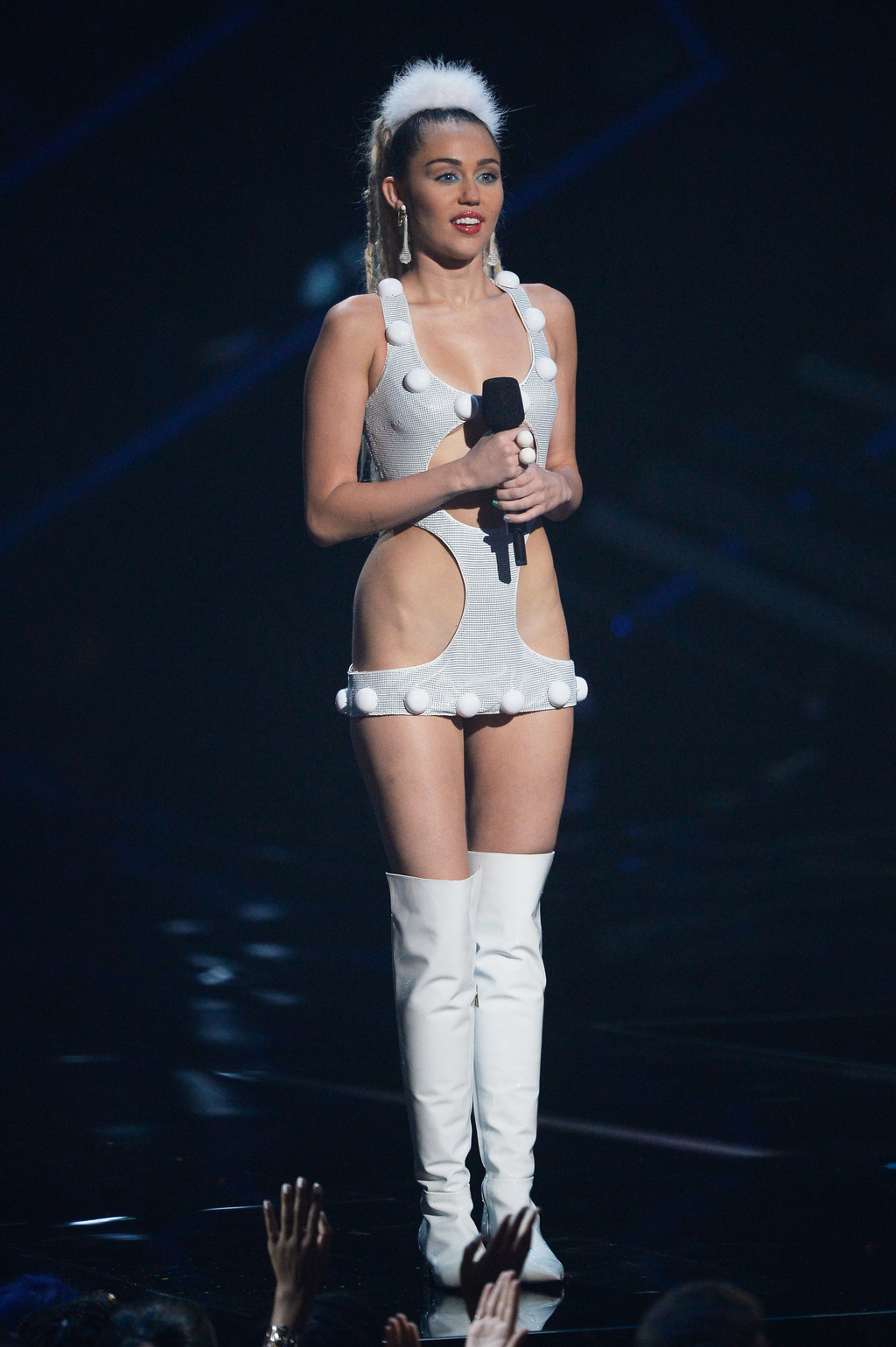 Annnnnnd here it is from the back.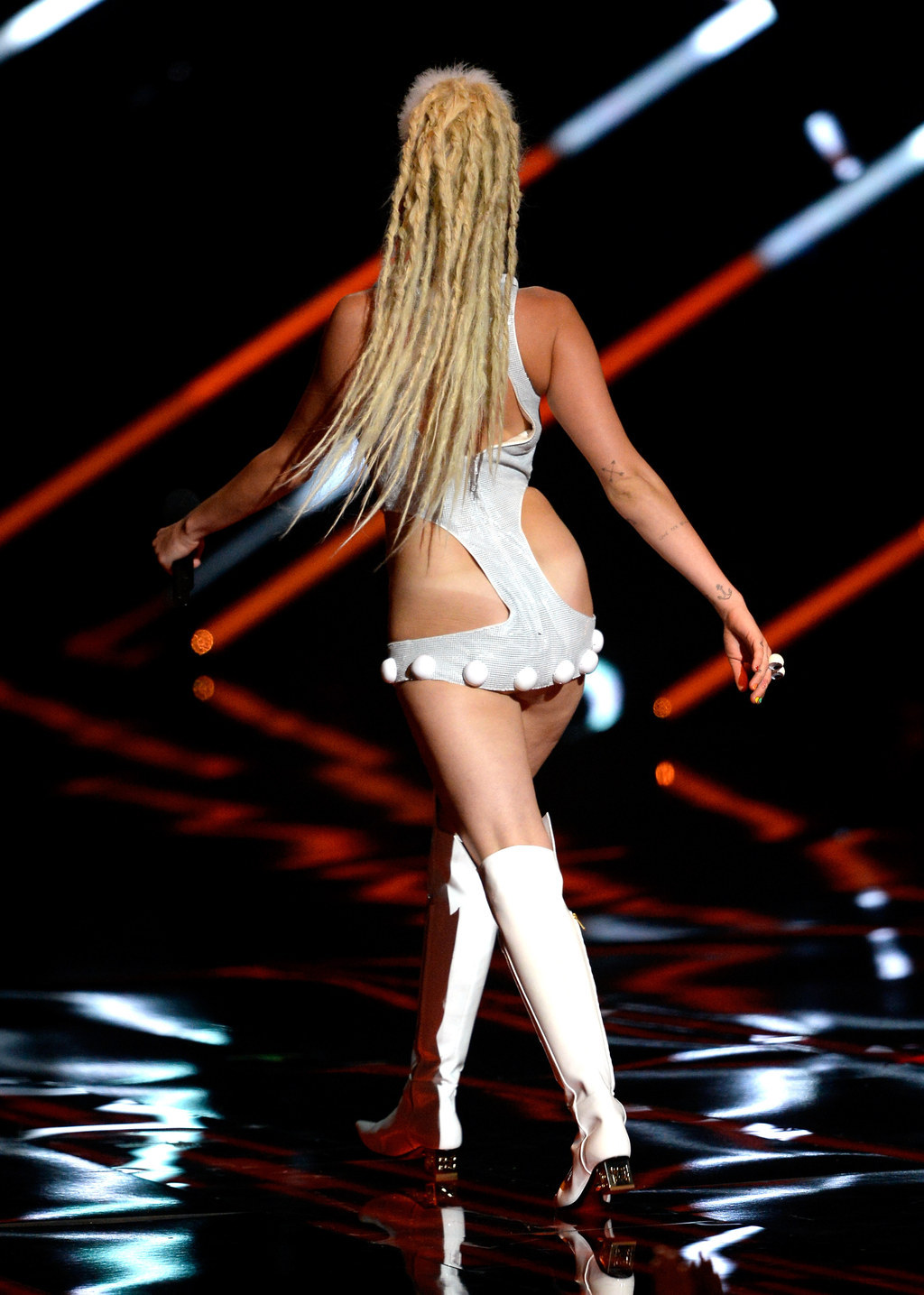 Human disco inferno.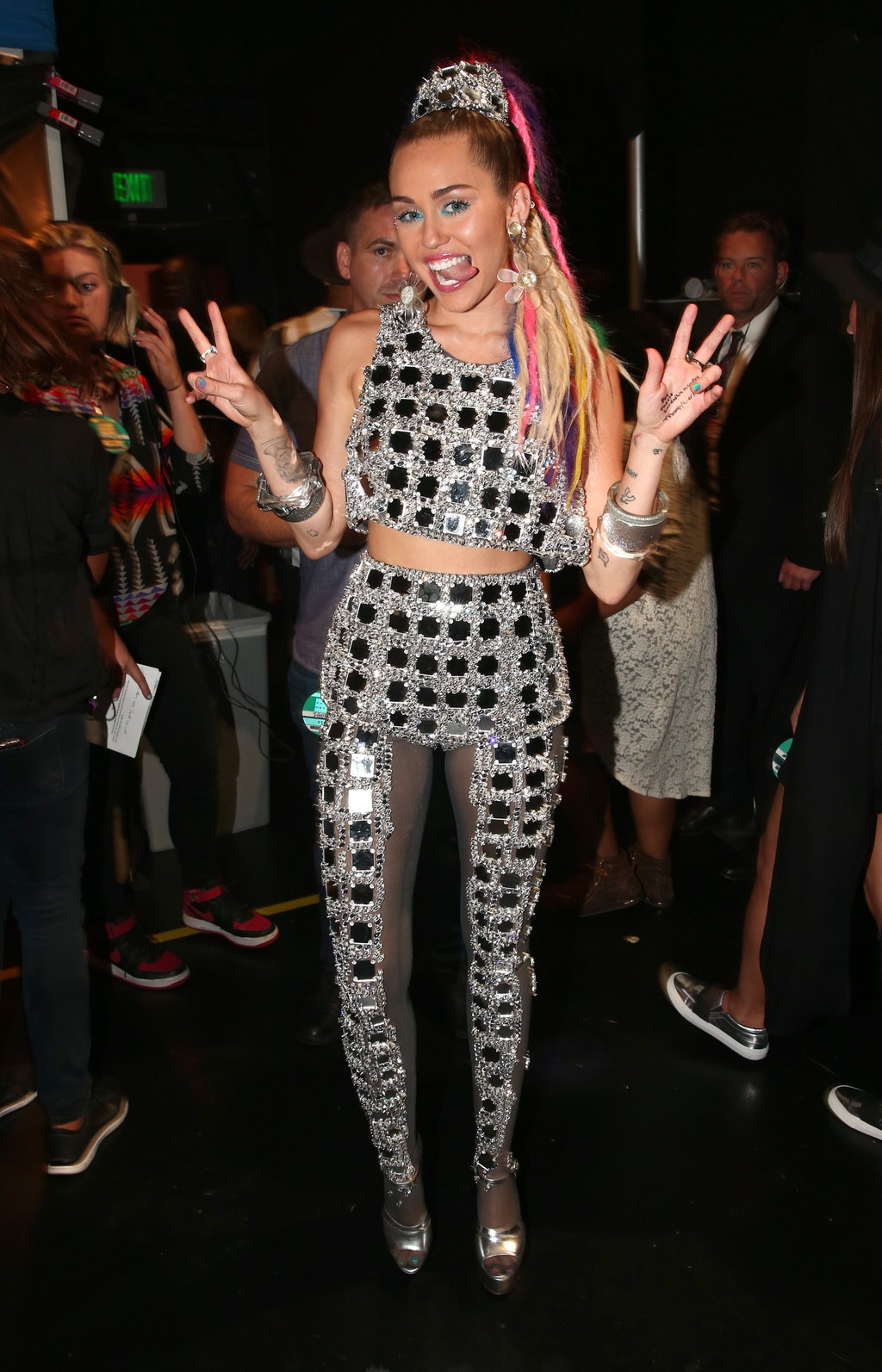 These flammable vinyl nightmares.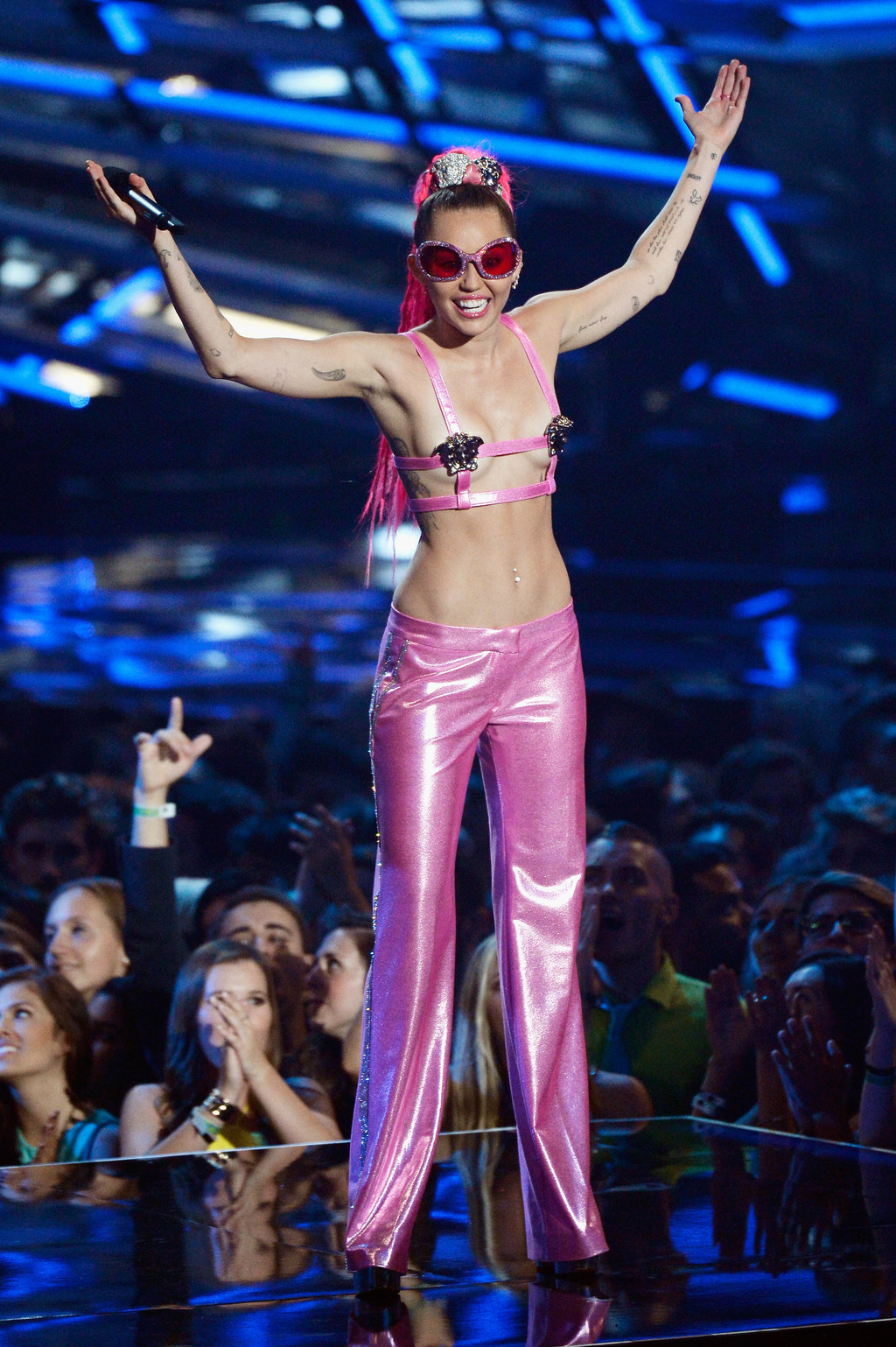 This, um, Xmas tinsel coat.
You just knew that coat wasn't gonna last long.
World's highest cut leotard + labia.
Uhhhhh....lips.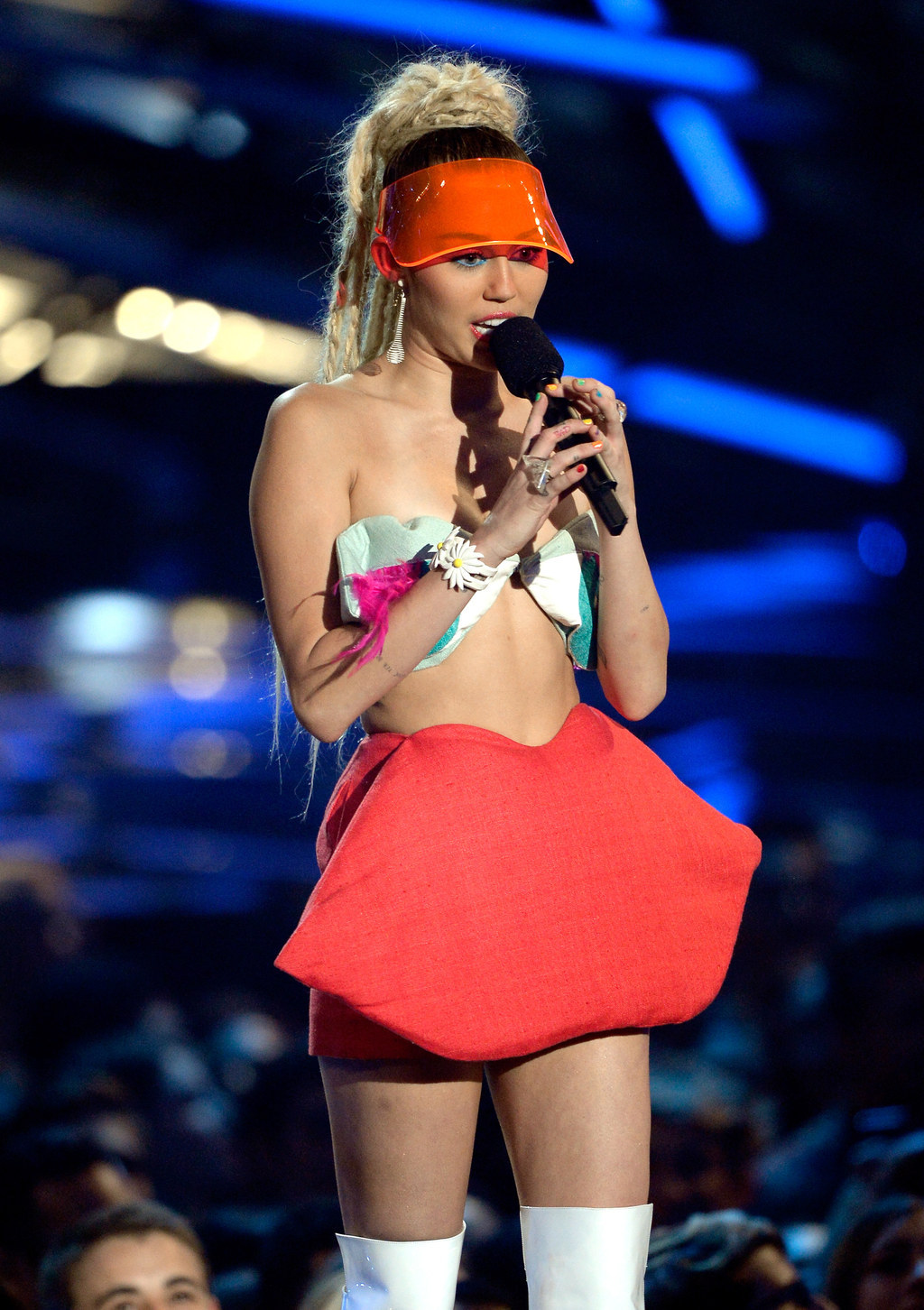 And finally, this BCalla number she wore during her massive finale/outro number.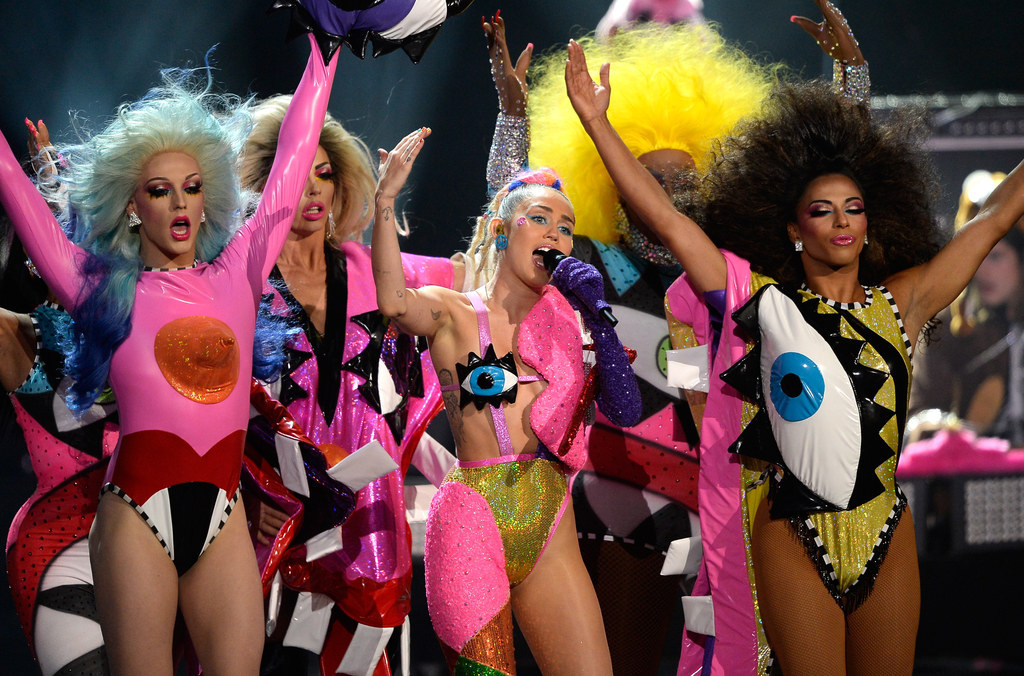 That's so Miley.