The Wing Bowl is a fantastic/horrifying annual Philadelphia tradition.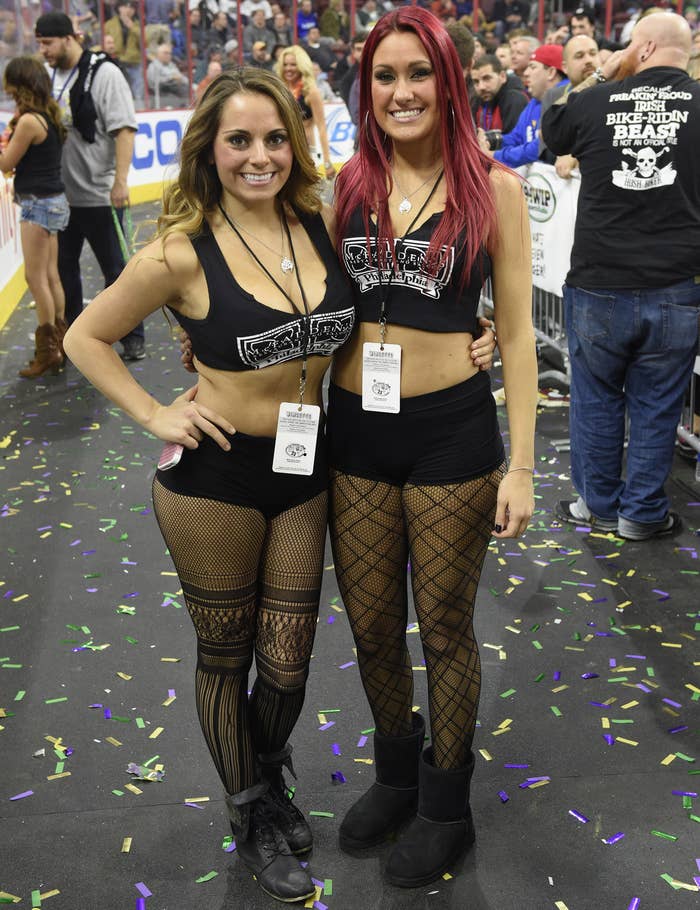 In its 23rd year, it's a chicken wing-eating contest that features an array of local contestants going up against national competitive eating talent.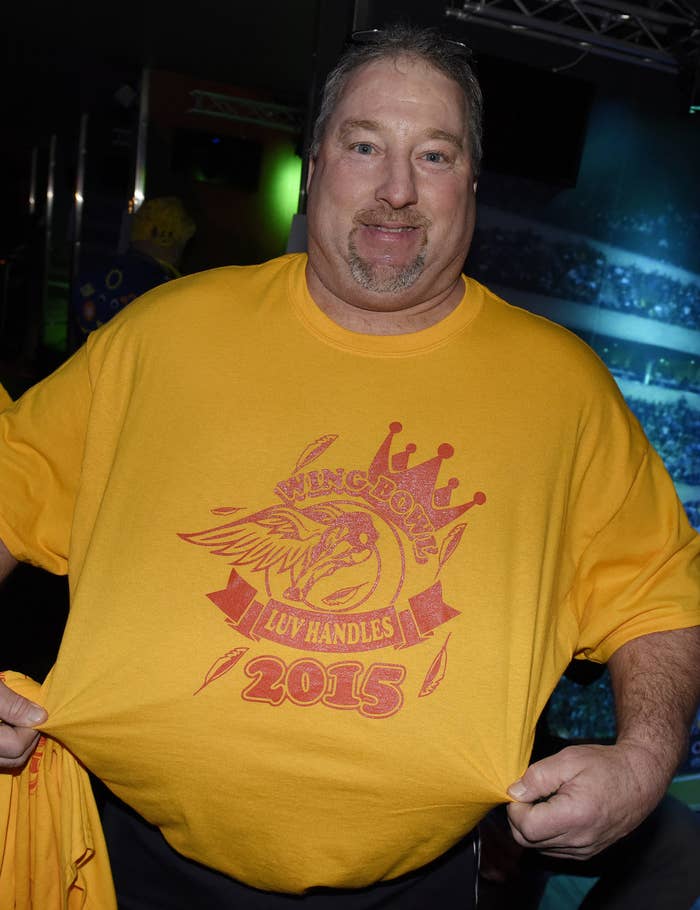 This is Santa Dog and his entourage.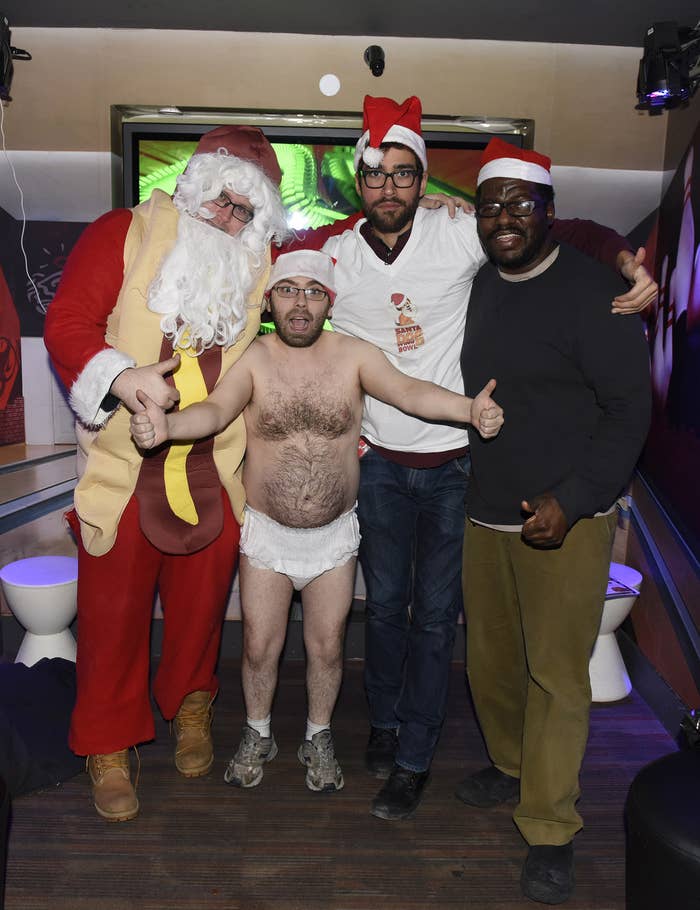 And this is El Clownador.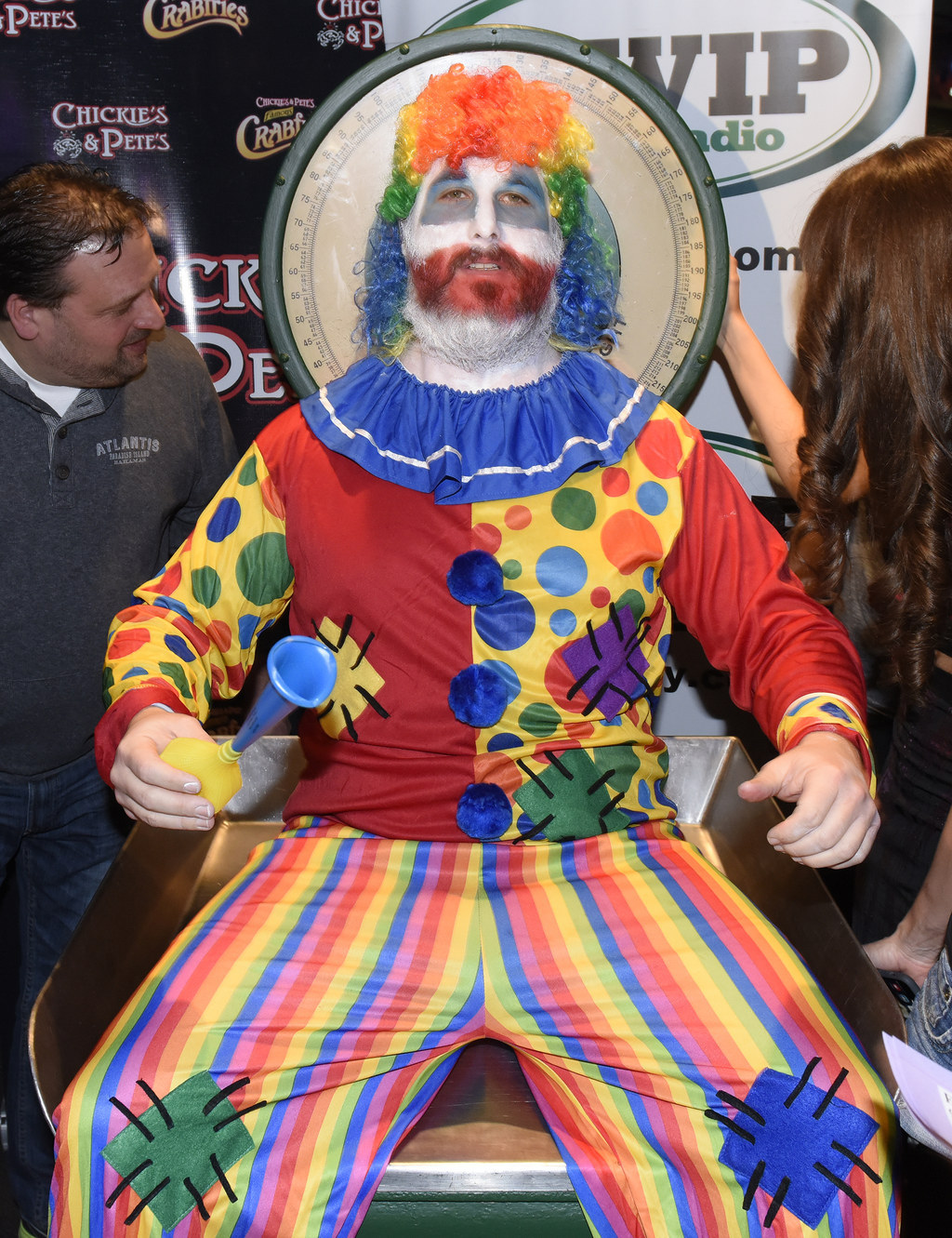 And this guy is the UKRAINE TRAIN.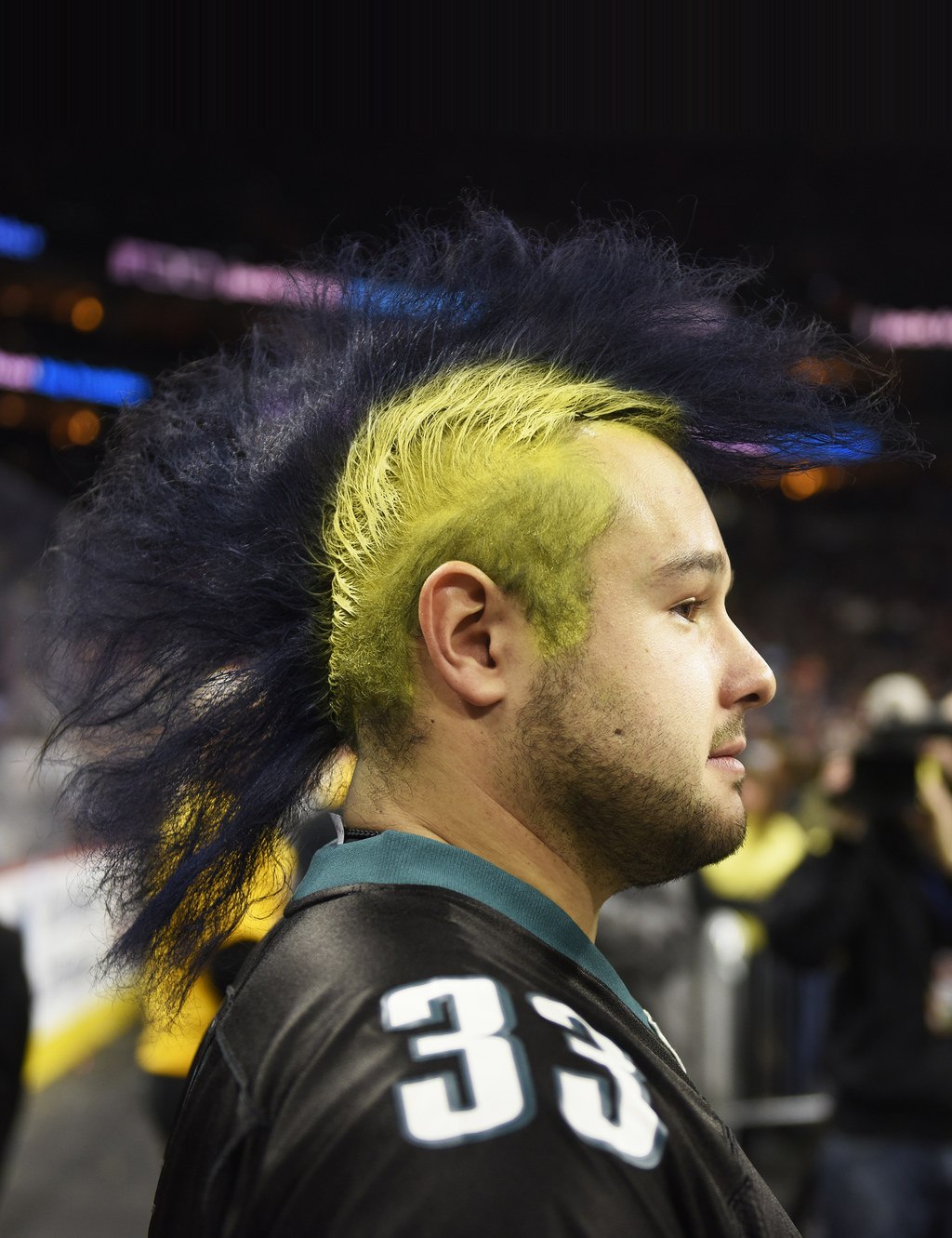 Also, there are a lot of scantily clad ladies there.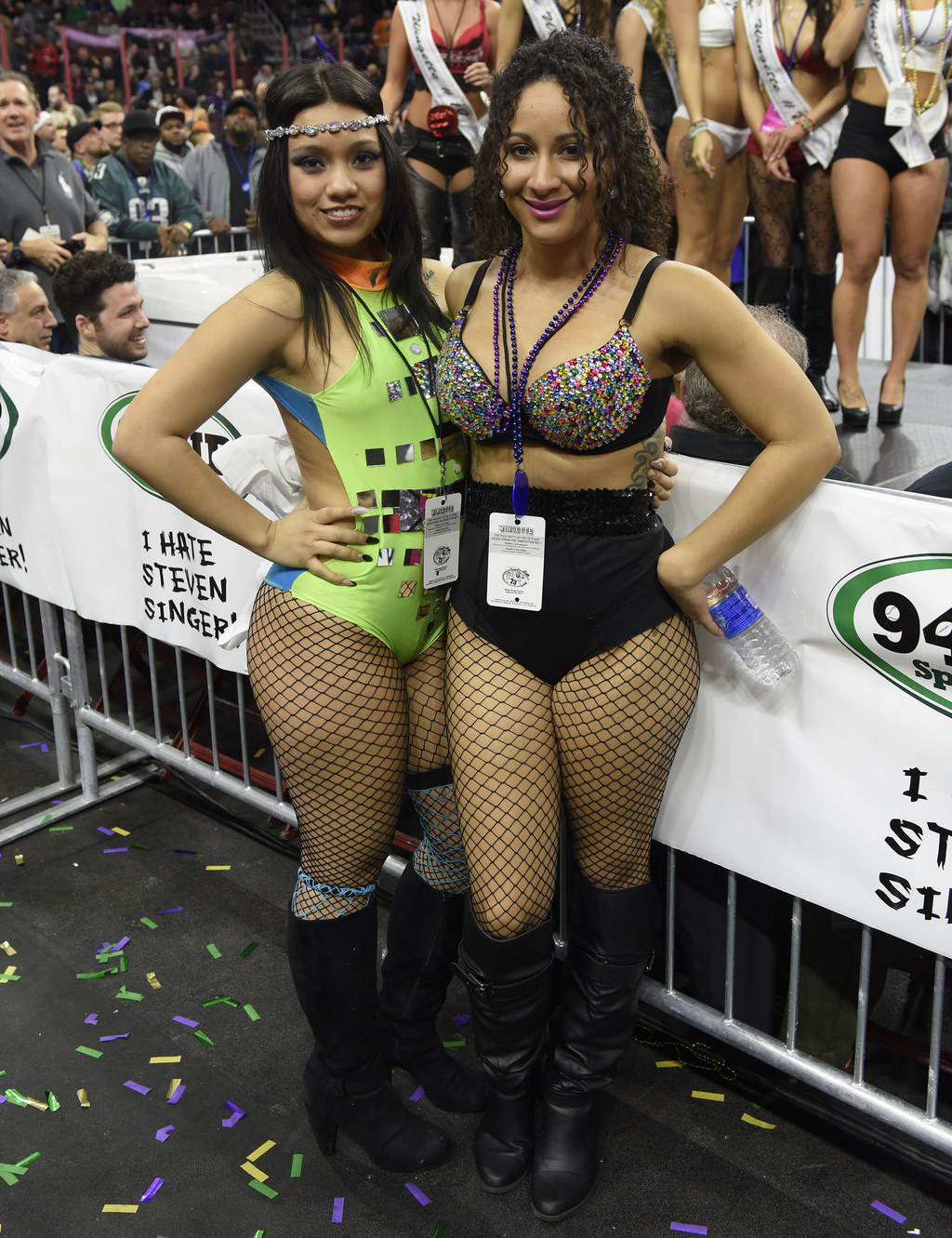 A lot.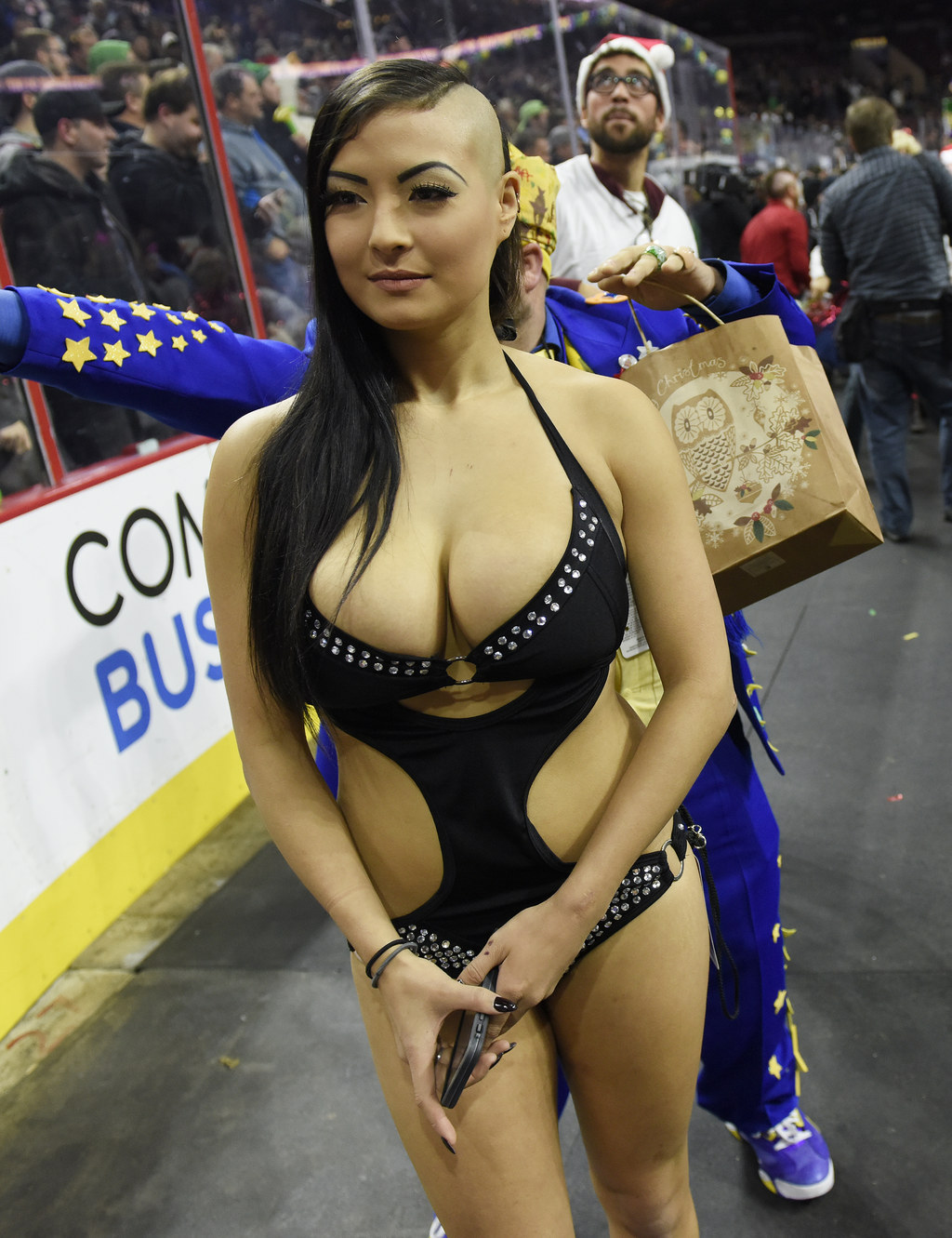 Some wear tape as clothing.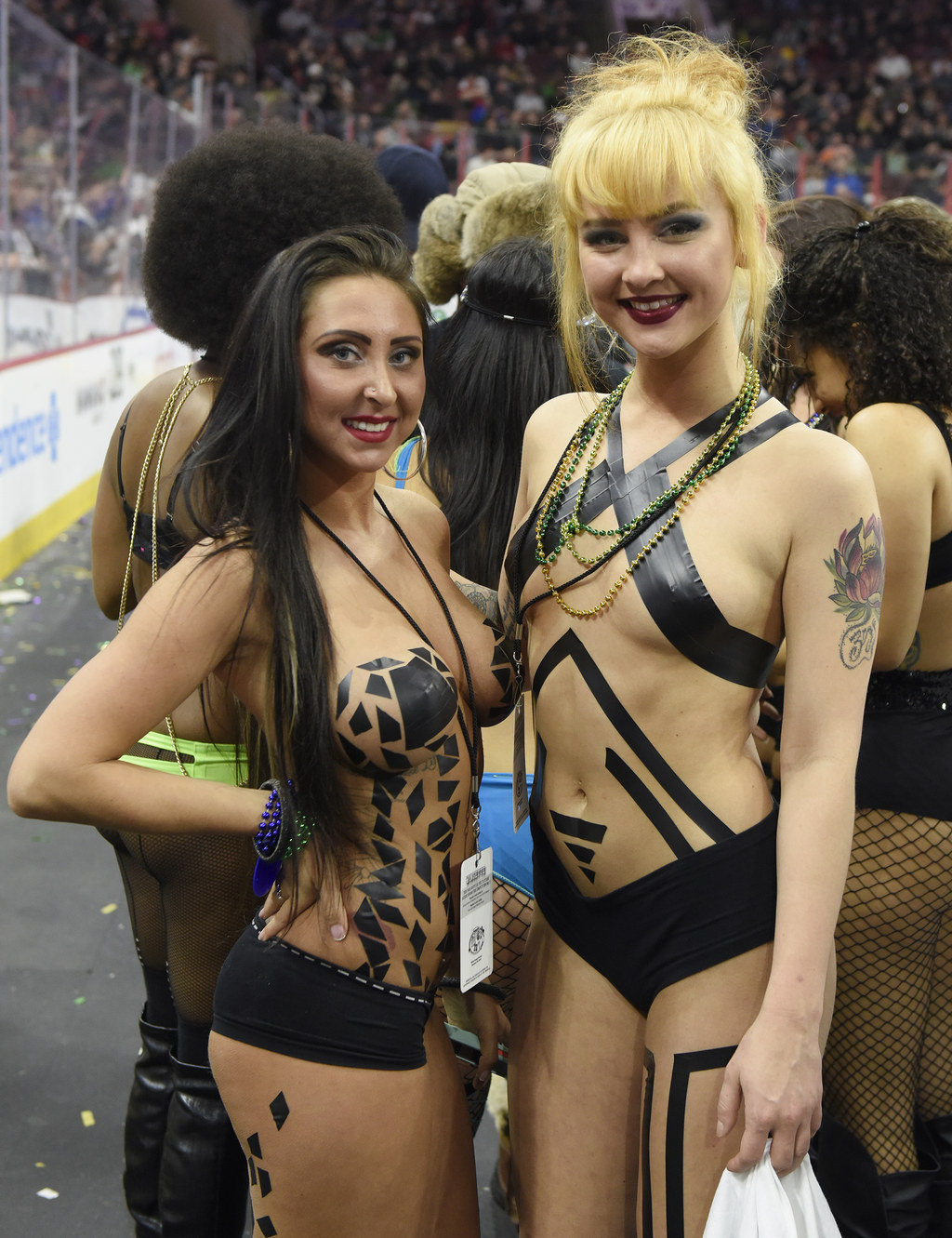 Just in case you were wondering.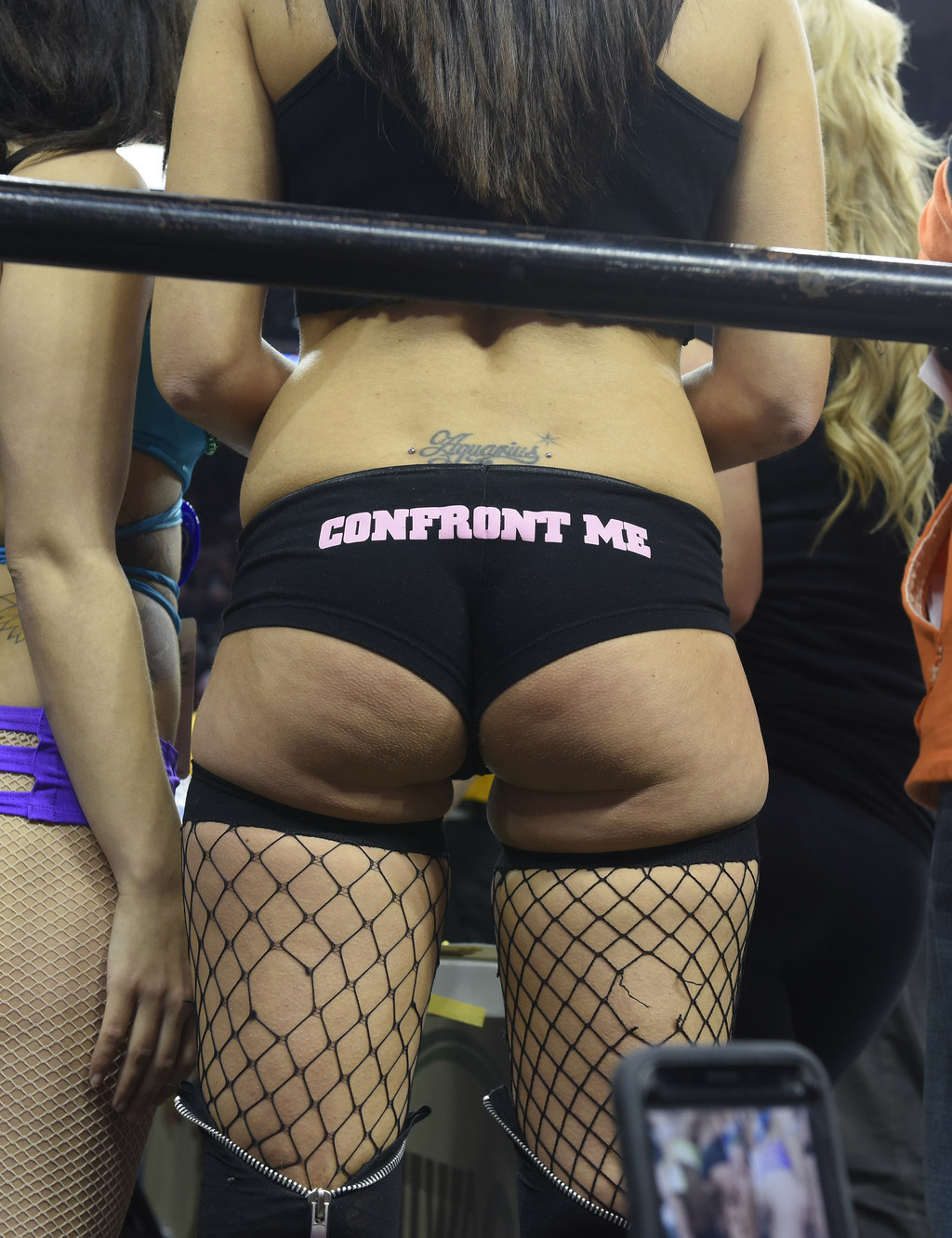 Others dress as football players.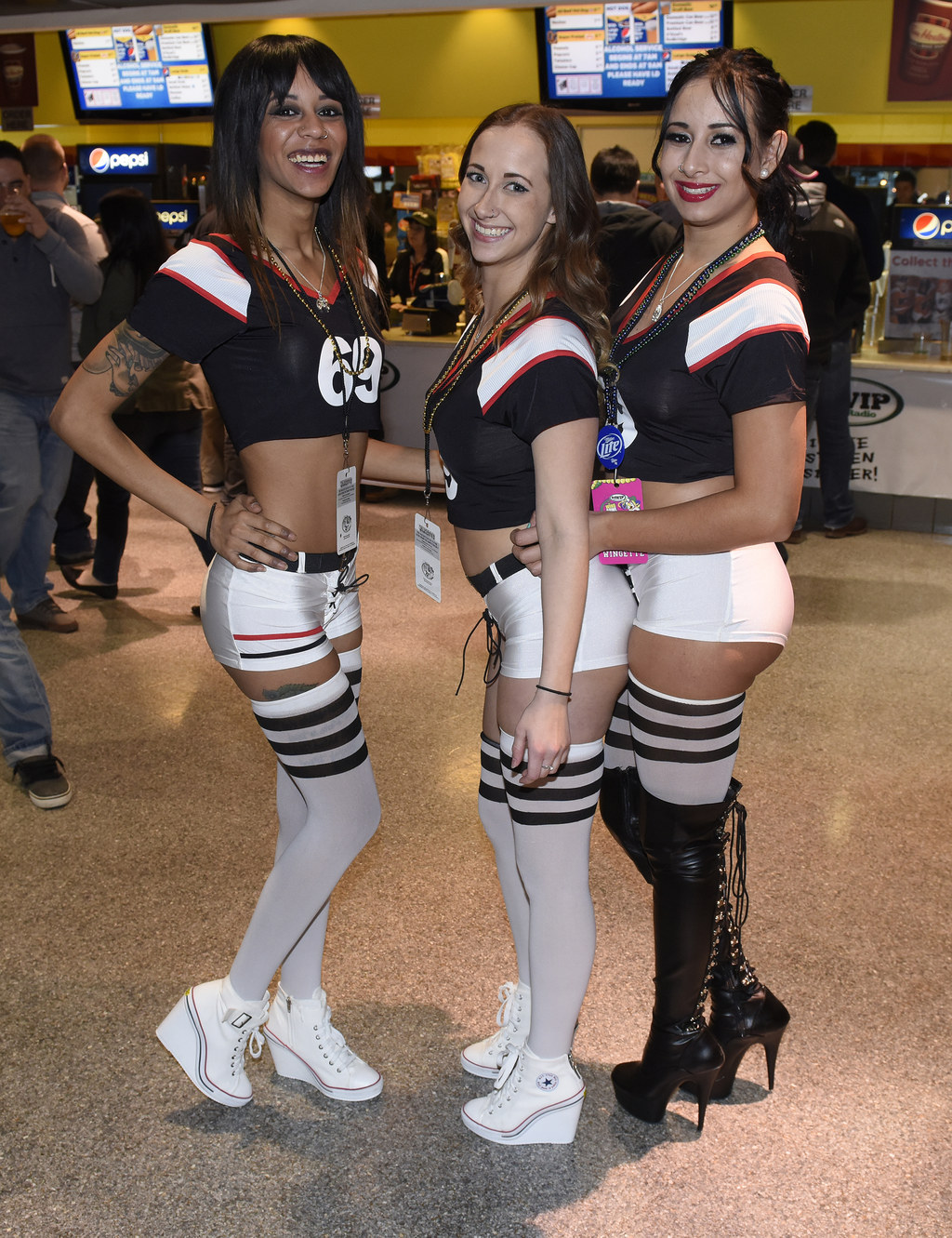 The ladies play a valuable part in the Wing Bowl theater: They act as Wingettes, there to support and cheer the Wing Bowl competitors for the day.
There's a Miss Wingette competition during the Wing Bowl, which is very important.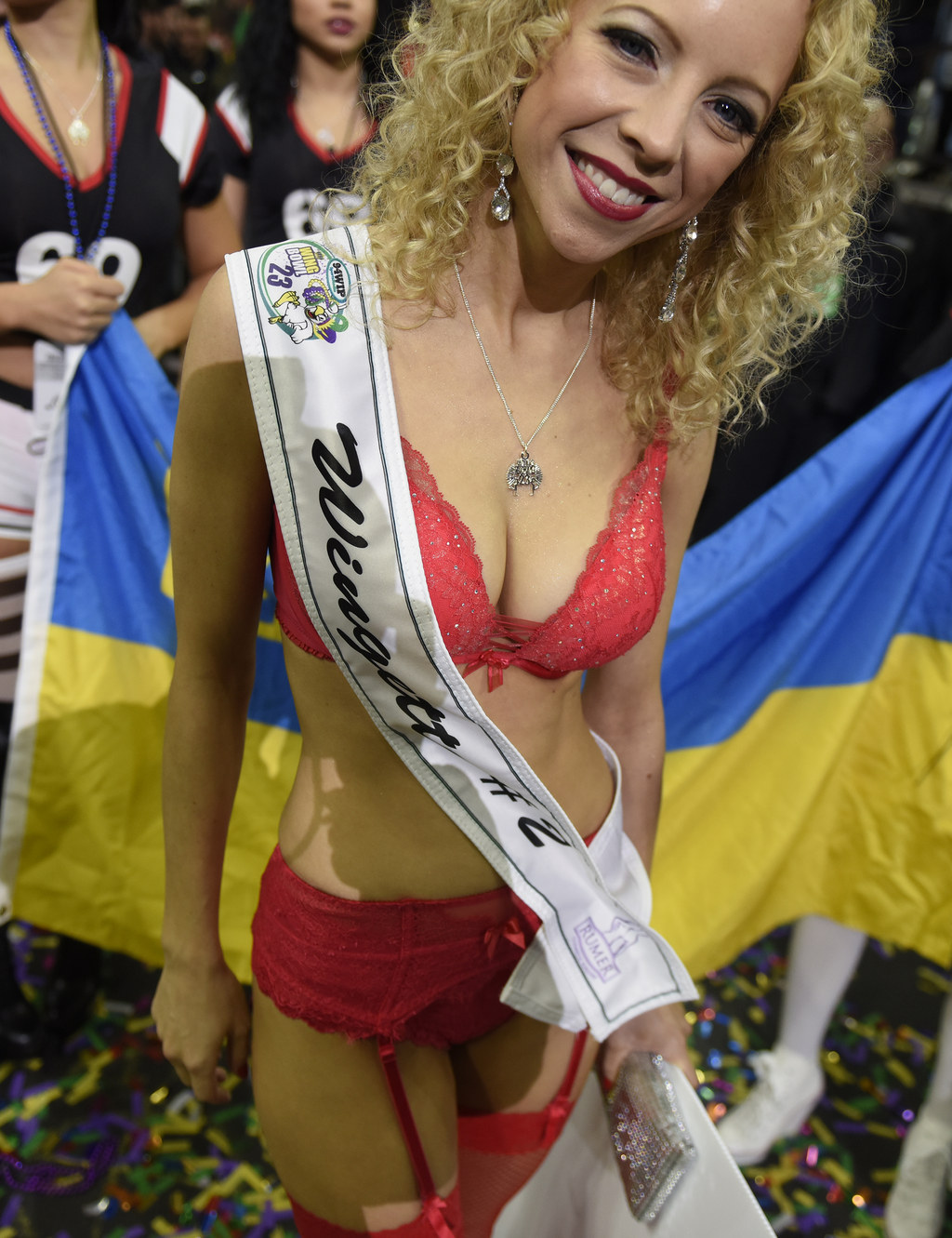 But let's also talk about the crowd.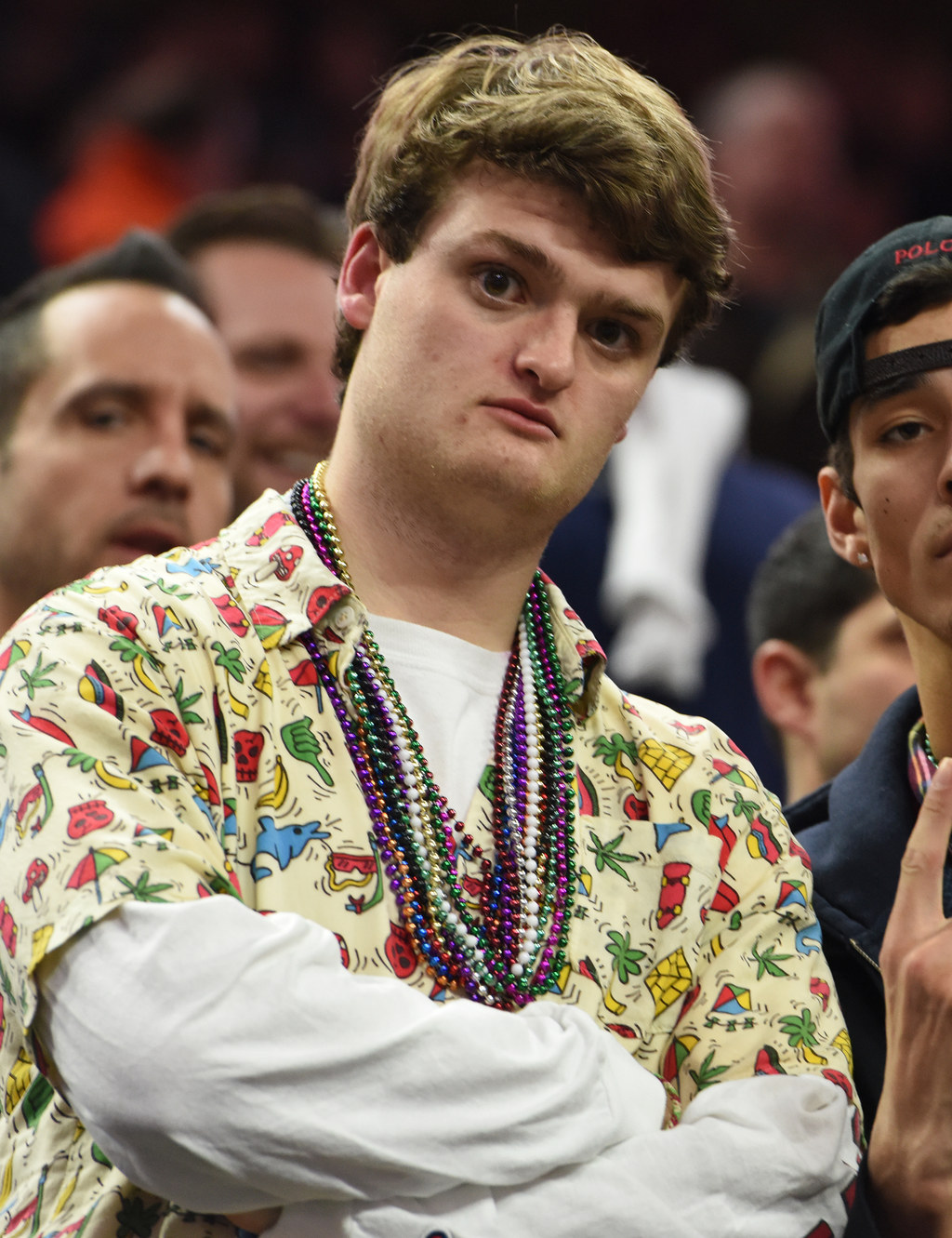 The fearless party soldiers who committed to tailgating at 4 a.m.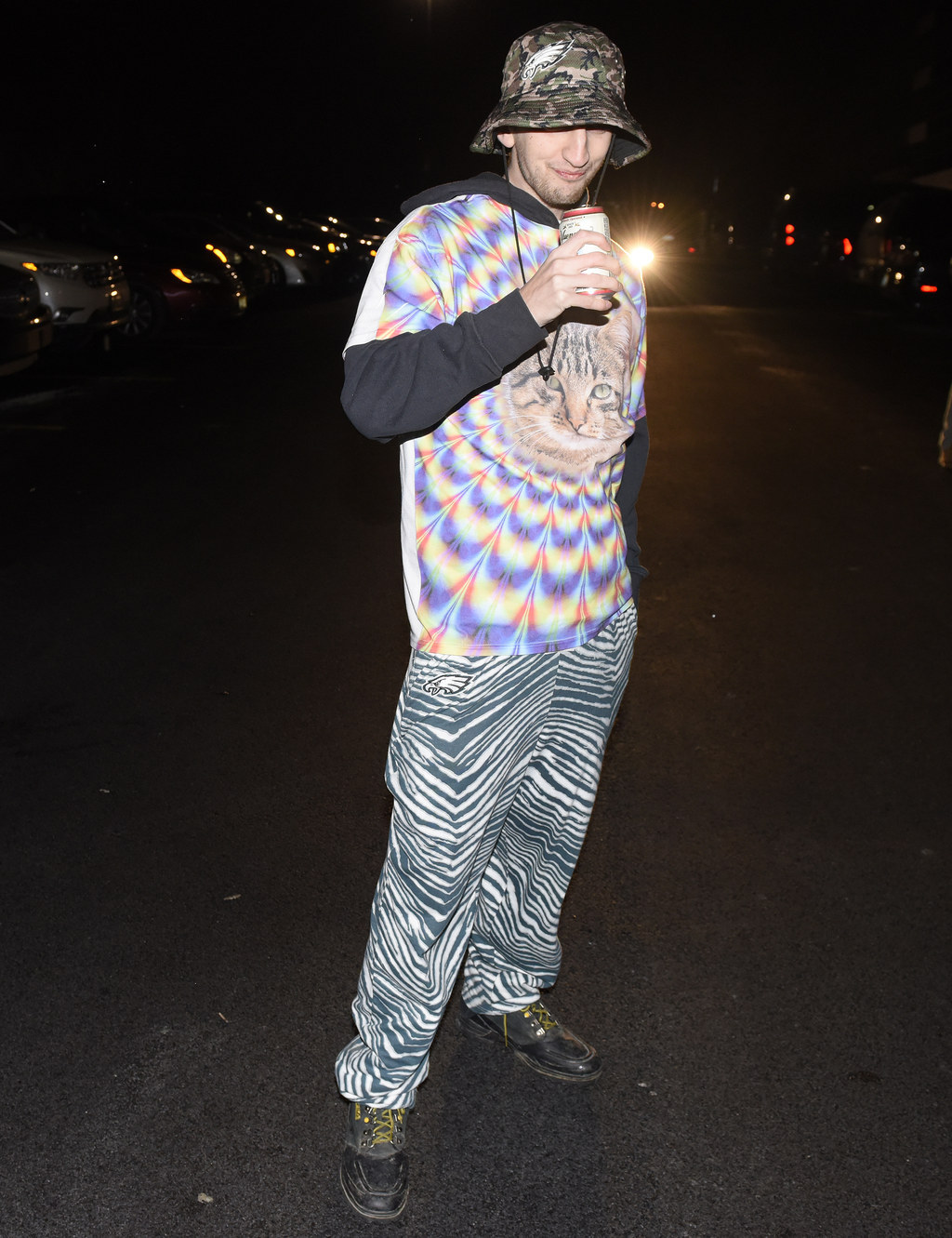 And the true wing patriots.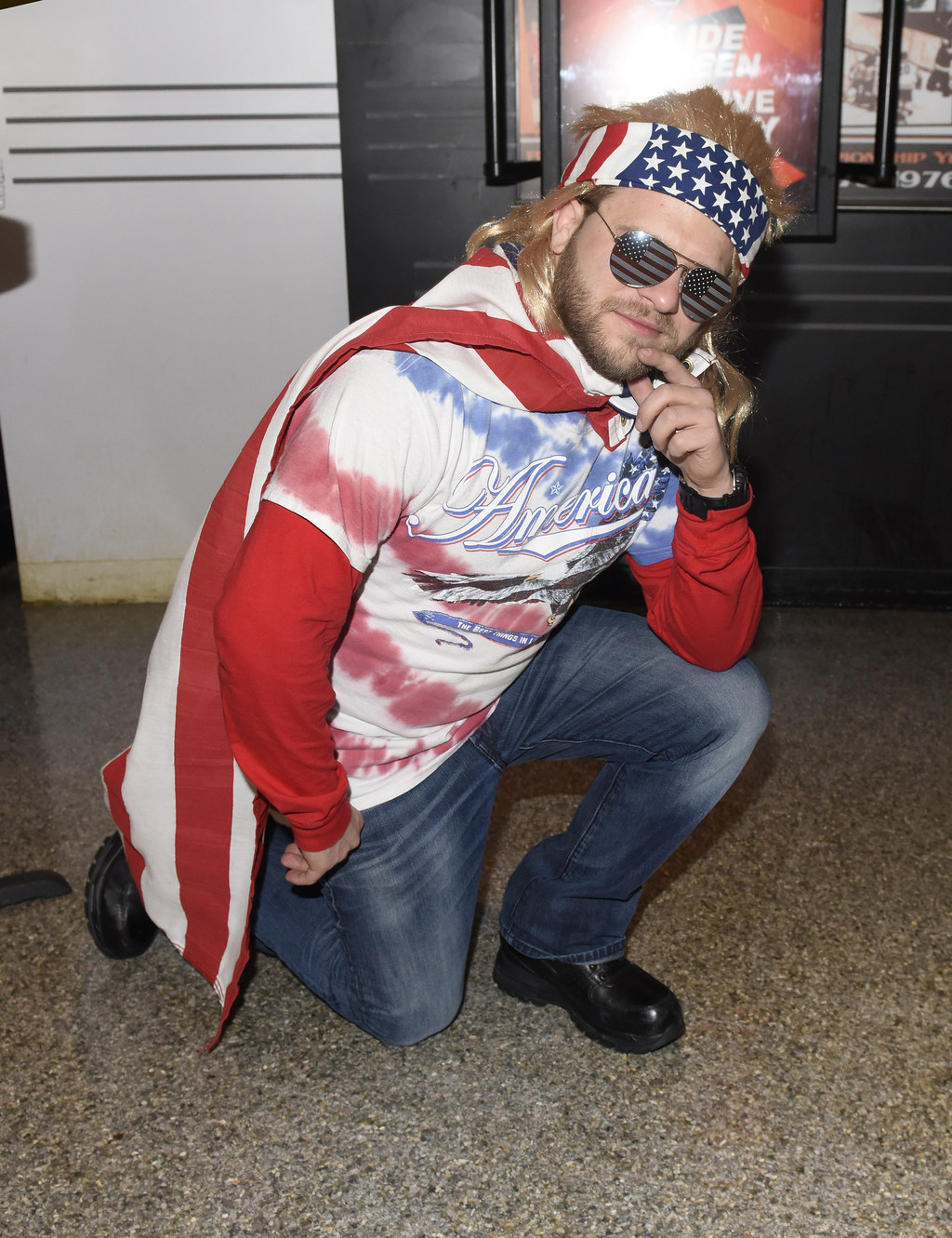 So patriotic.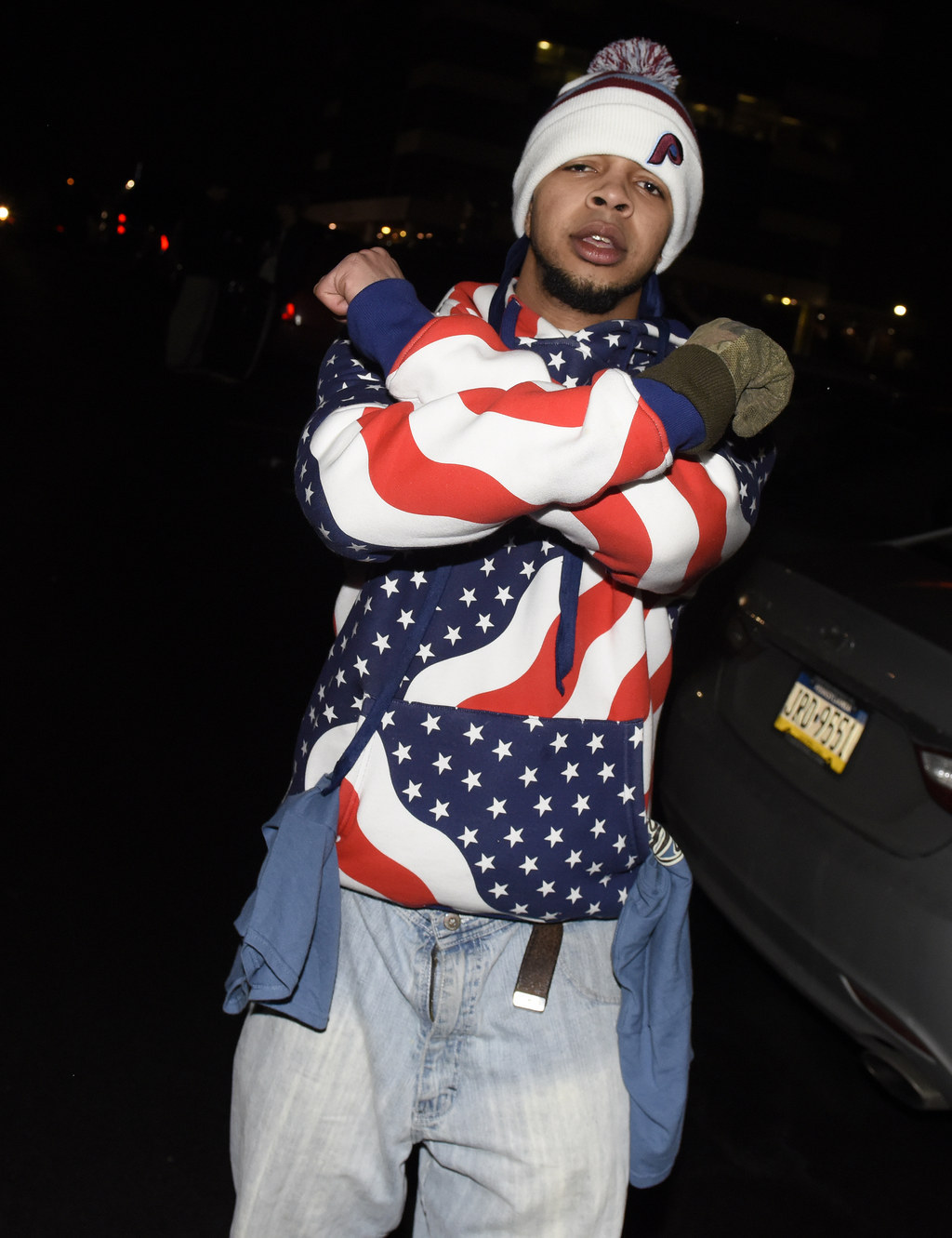 Really, really, patriotic.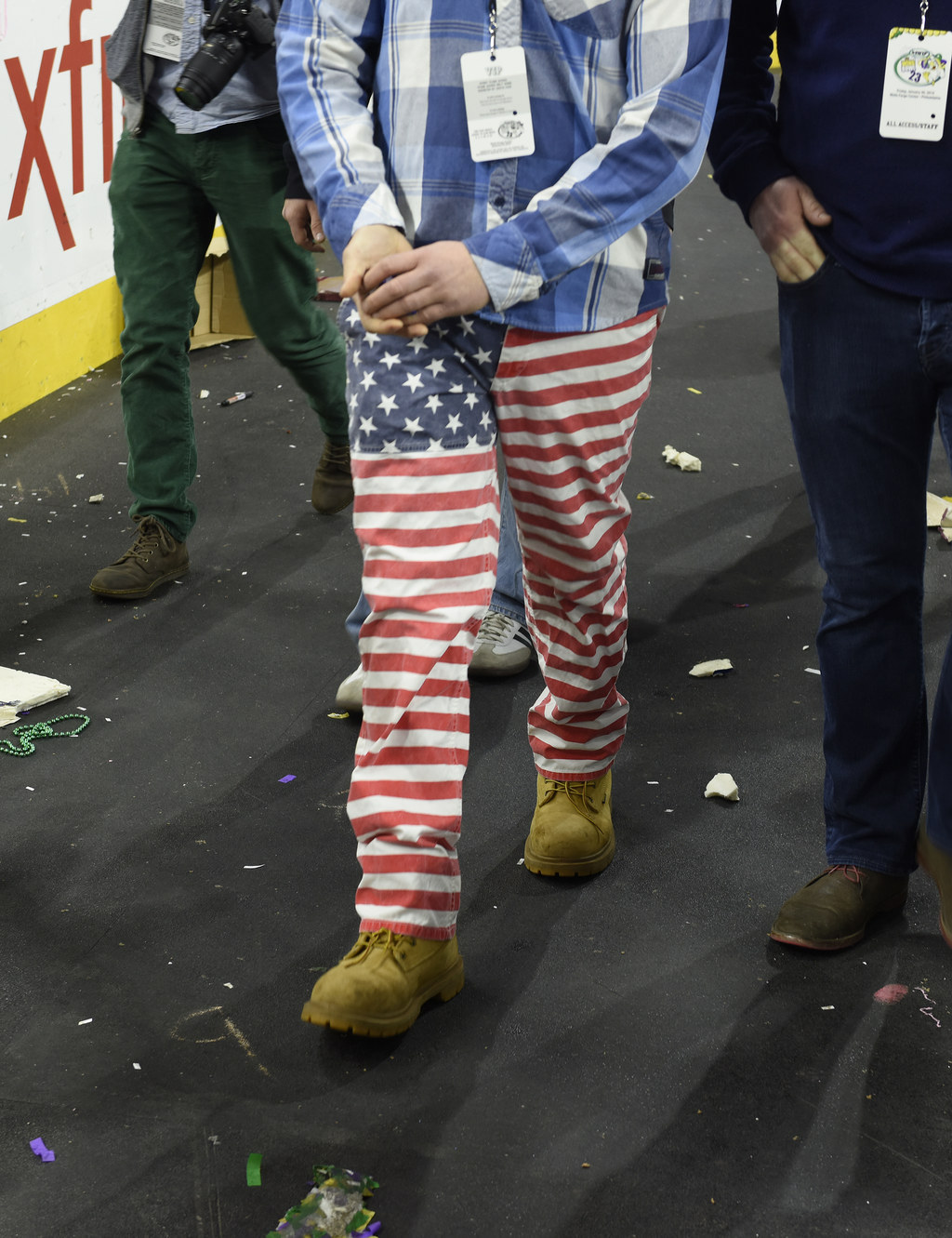 The grown men who had no shame about wearing faux chicken wings on their heads.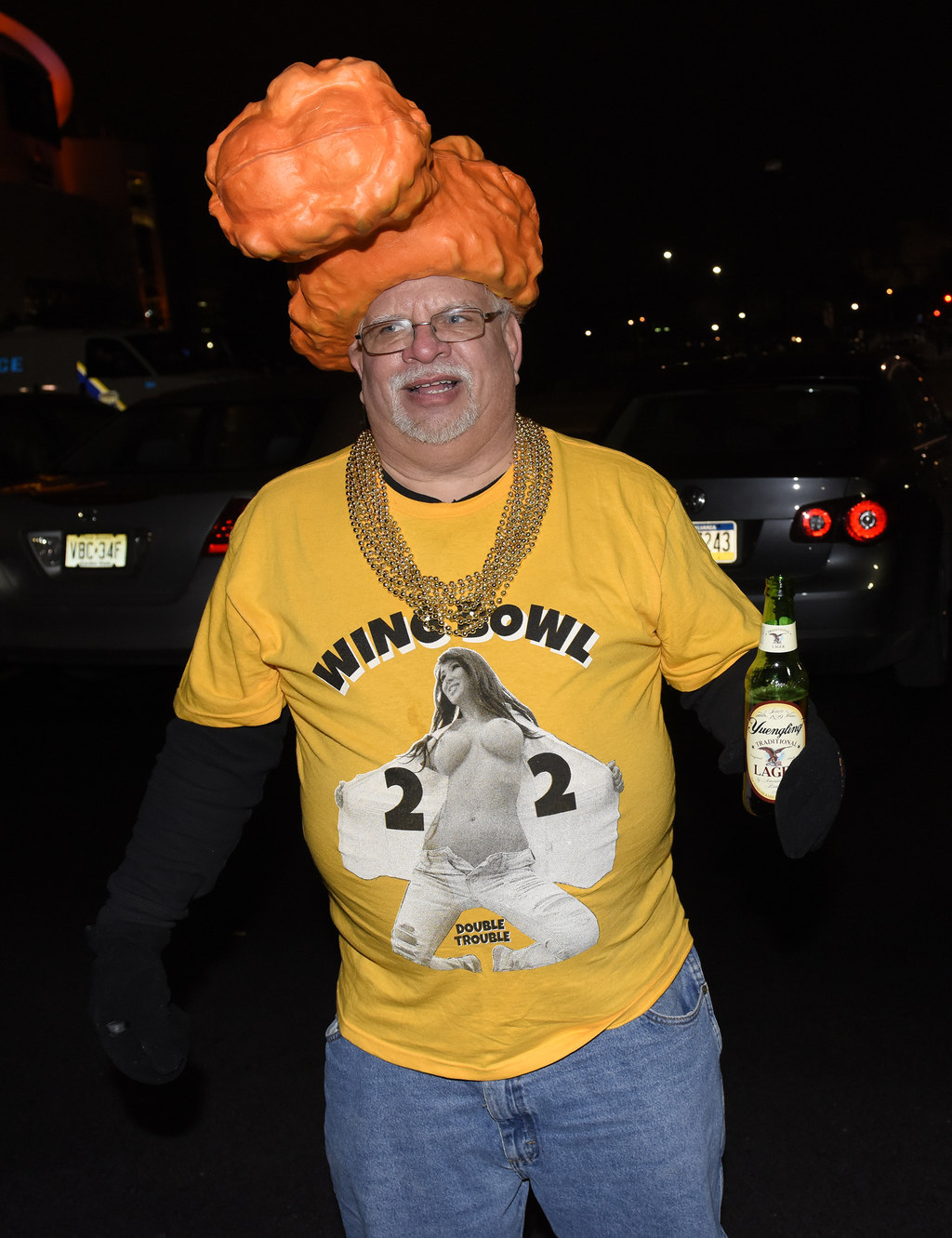 Or going "full chicken."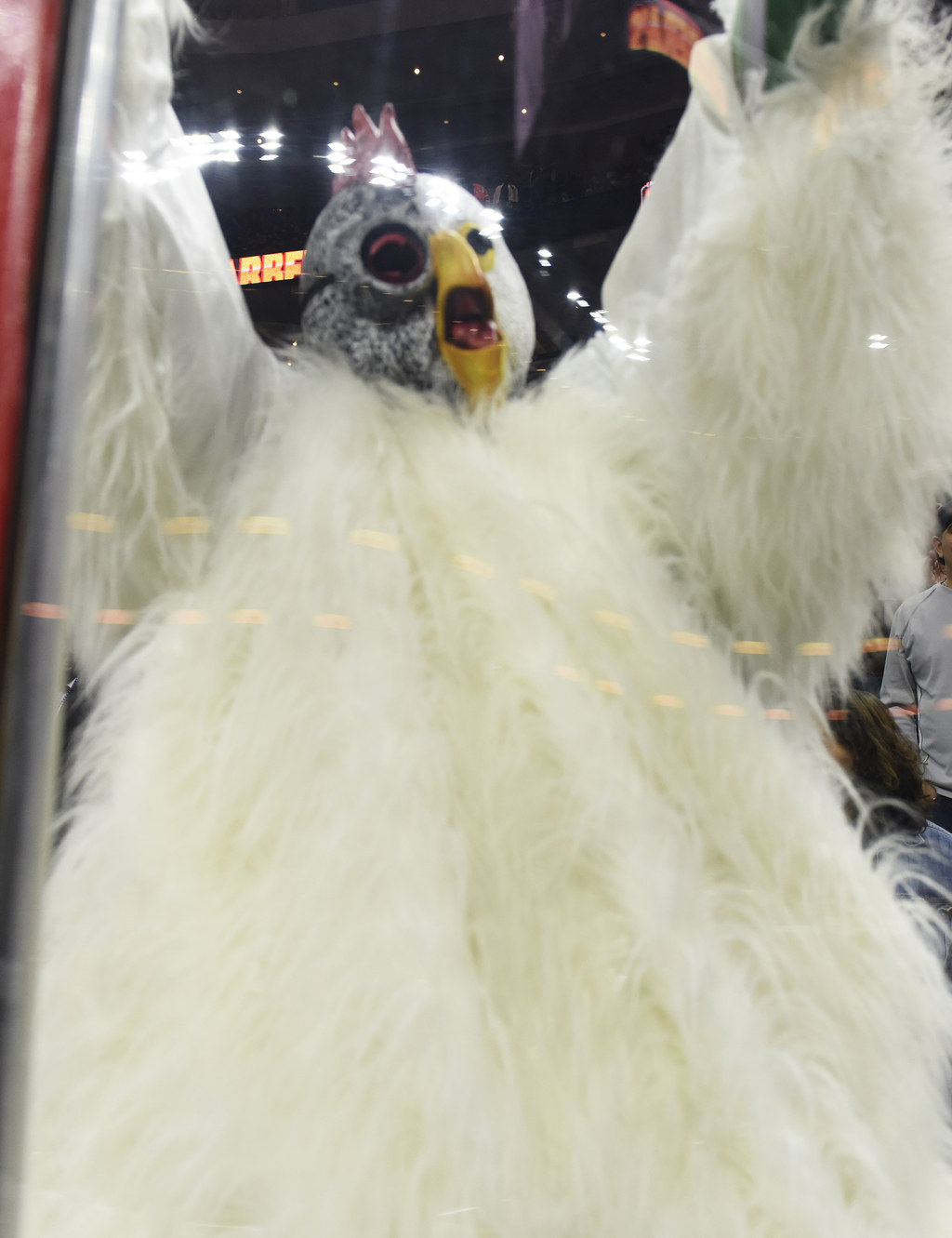 The guys who glammed it up.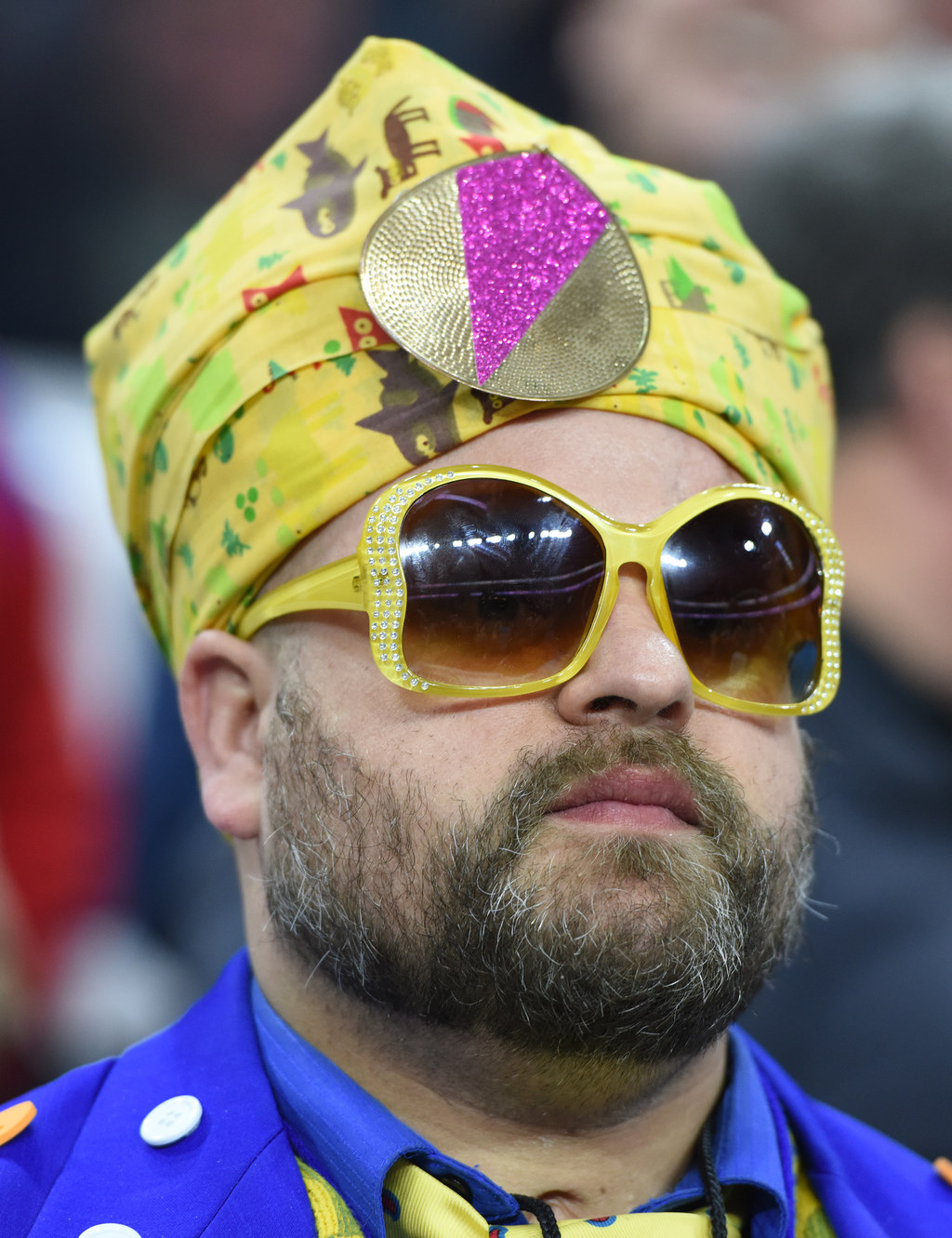 And showed off their ~greatest~ assets.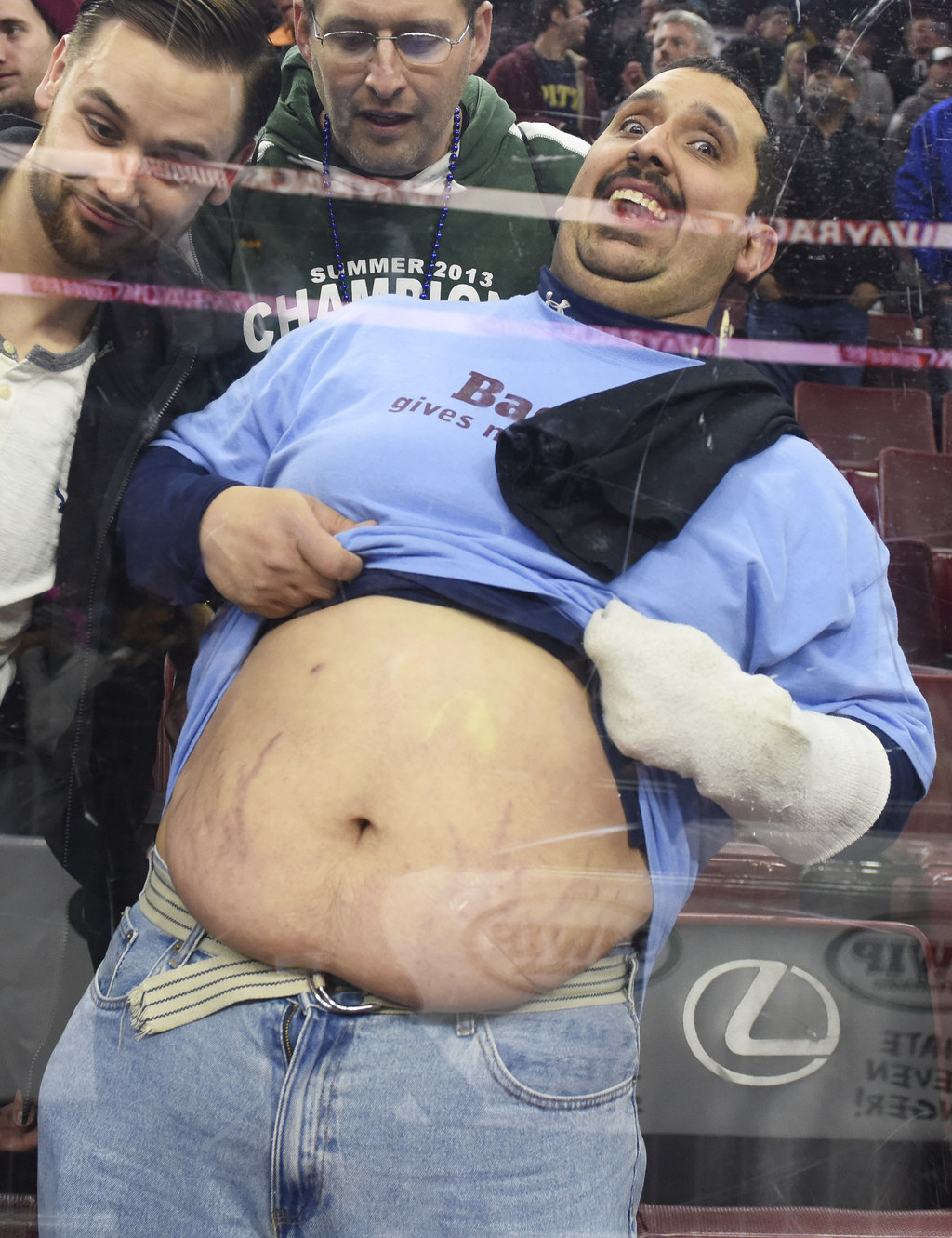 They wore their best outfits.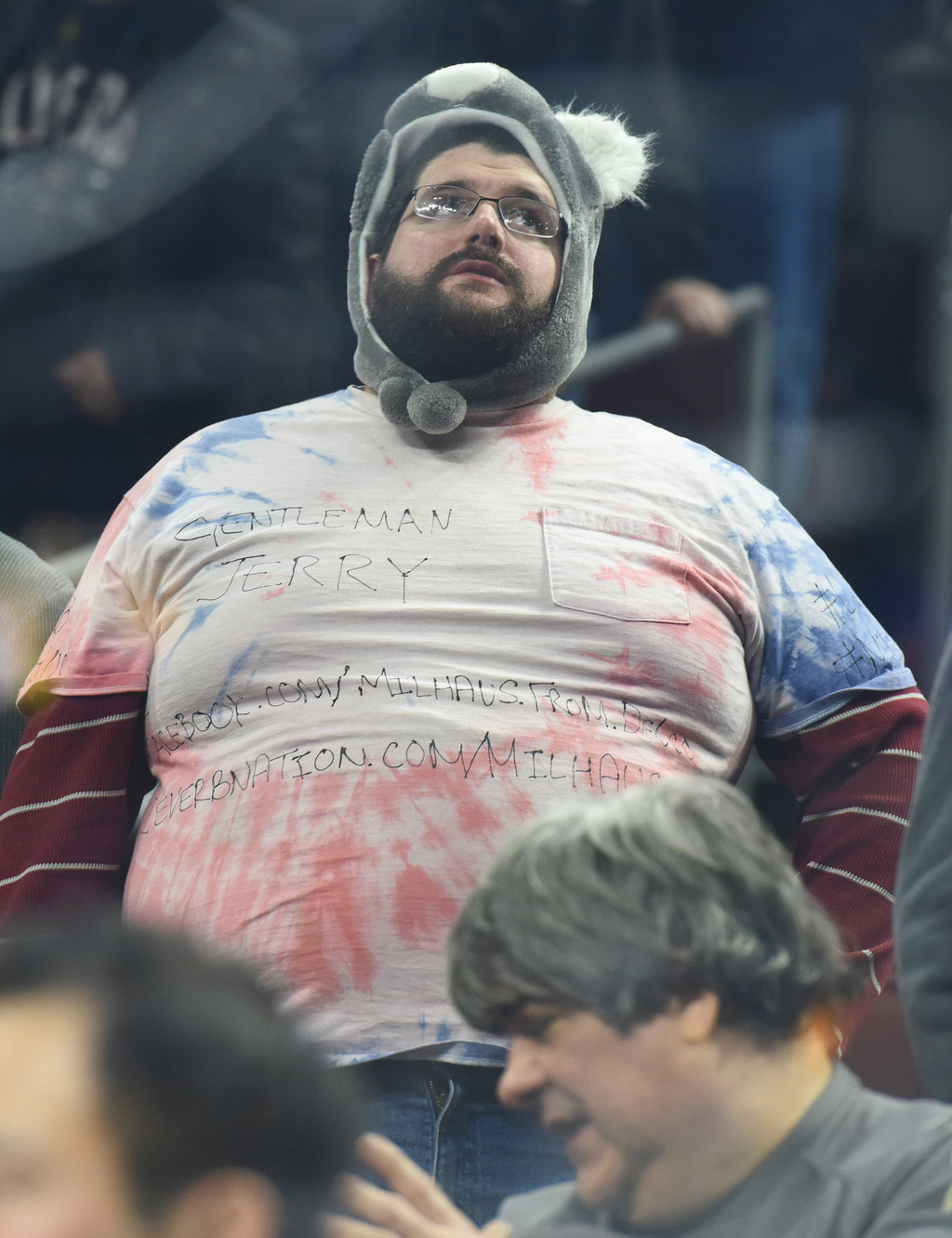 Their BEST OUTFITS.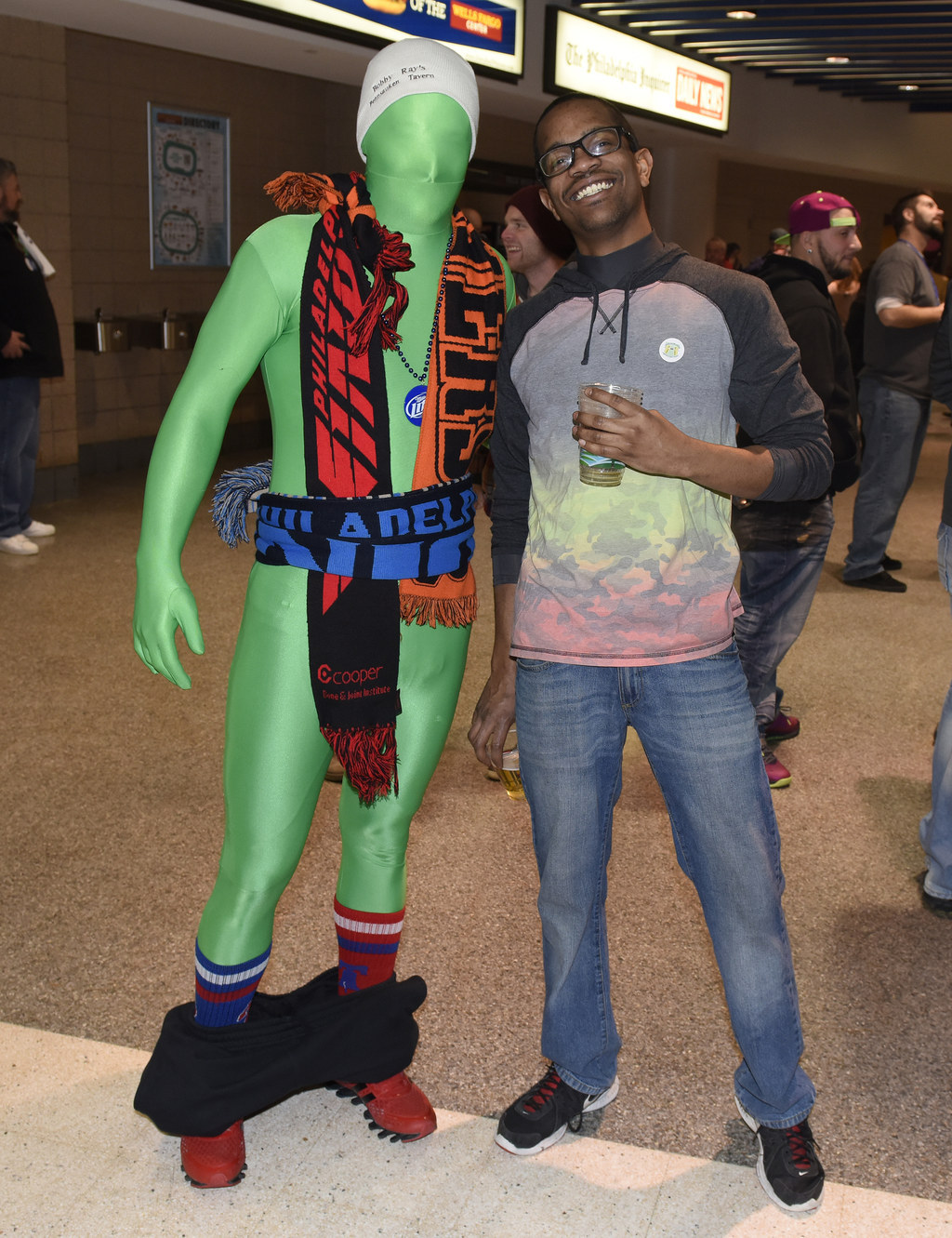 Perhaps their overalls were a little tight.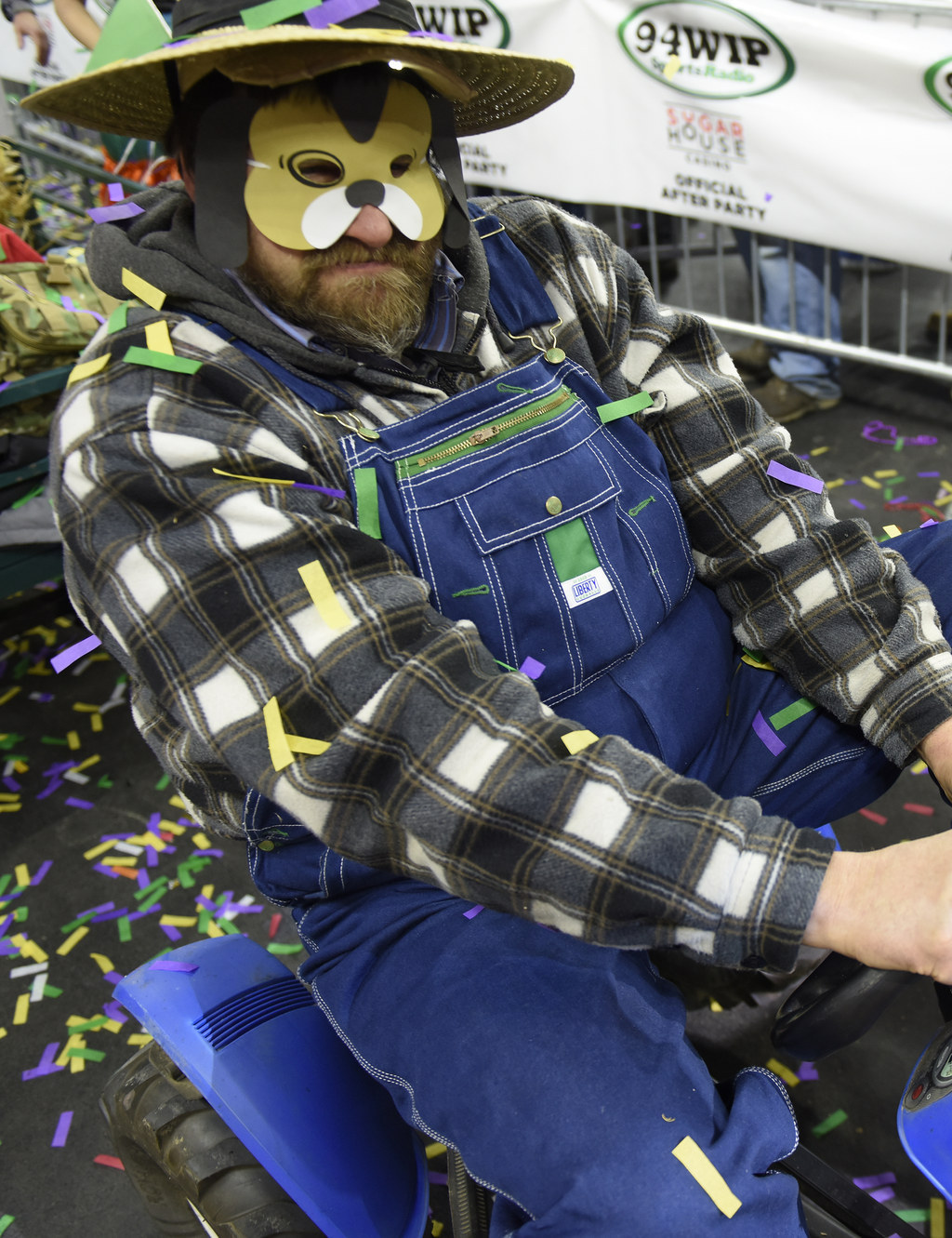 And maybe they hulked out a little too much.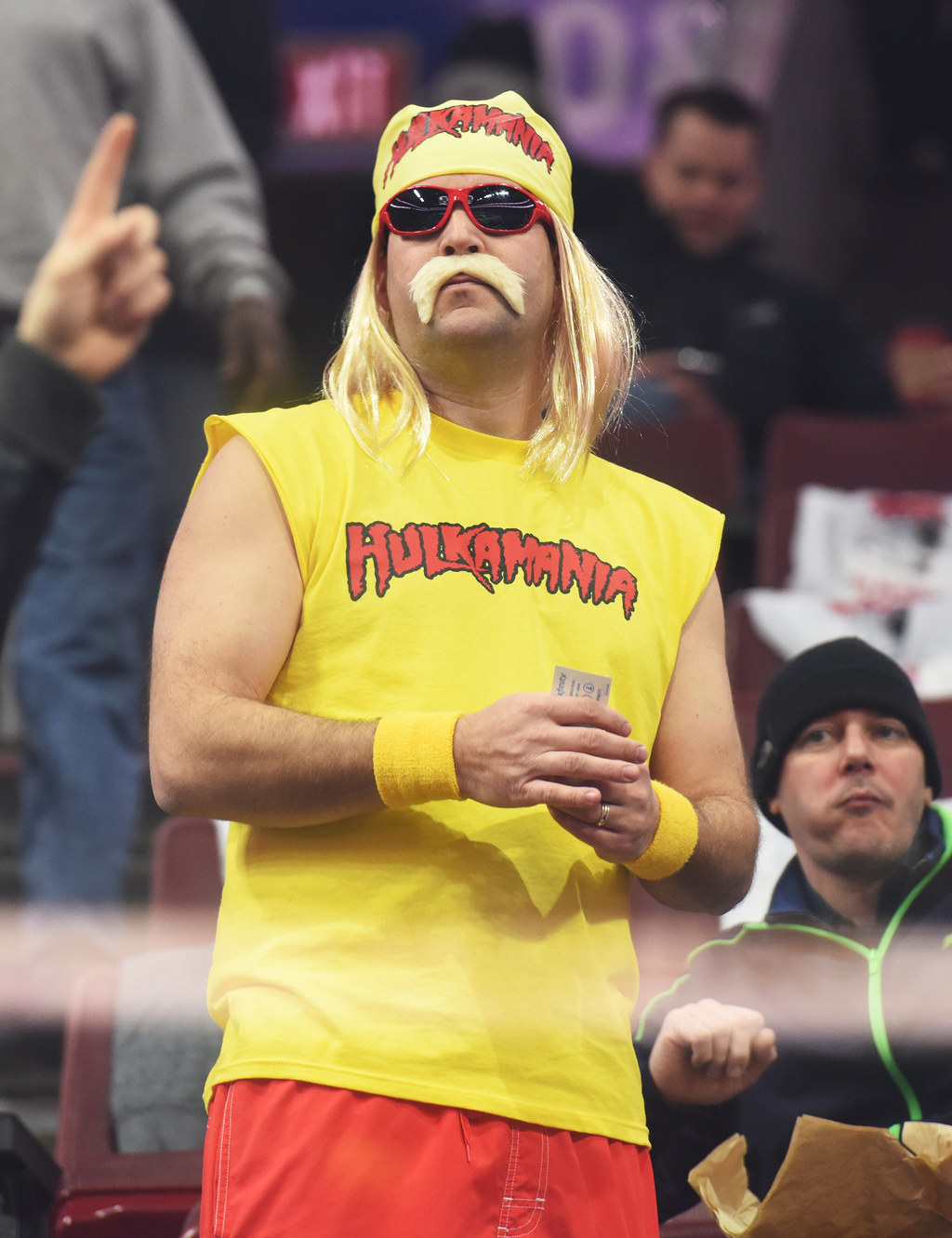 But they never forgot what was most important: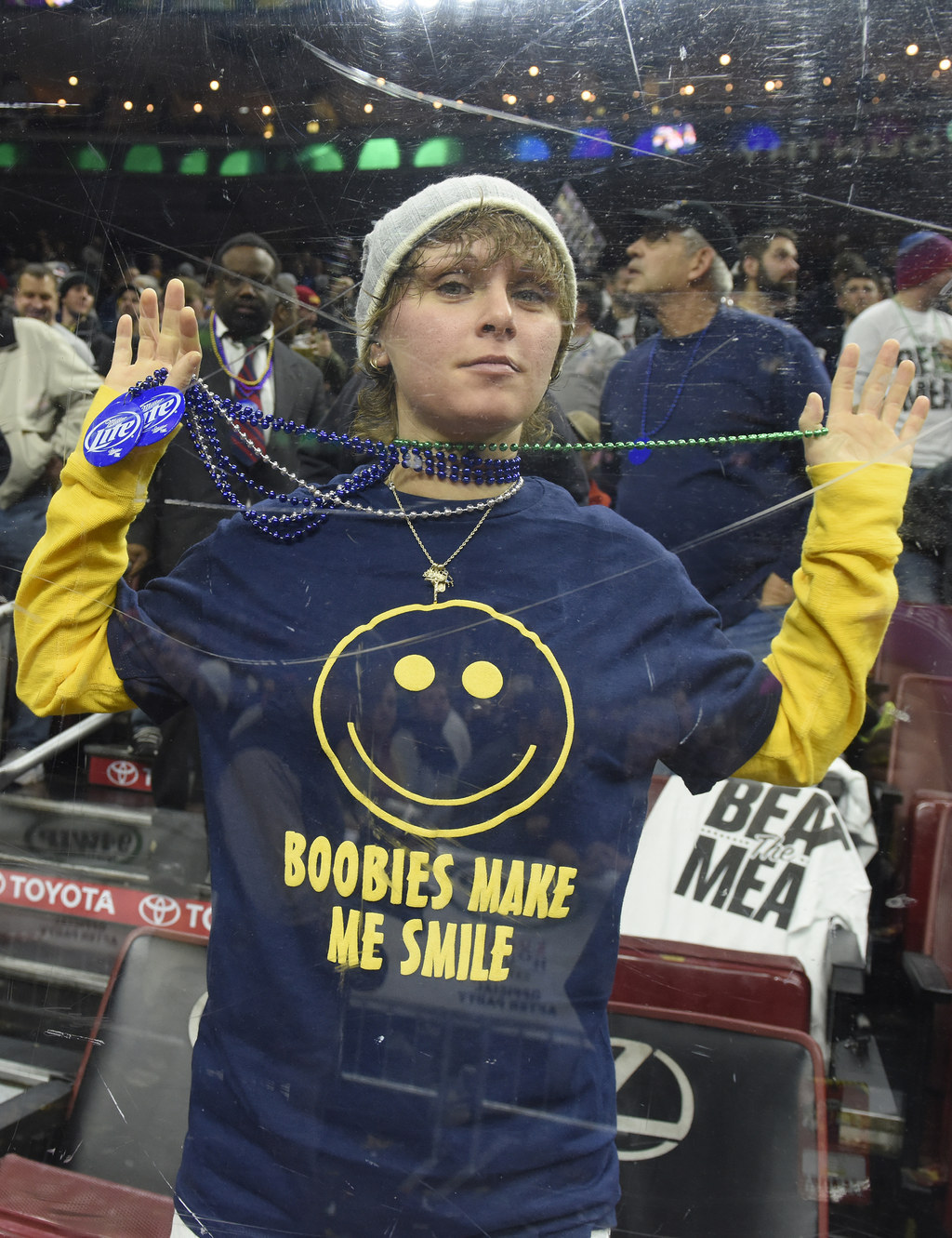 (.)(.) Boobs.