Today in fashion fuckery news: Even supermodel Gigi Hadid has to deal with body shaming.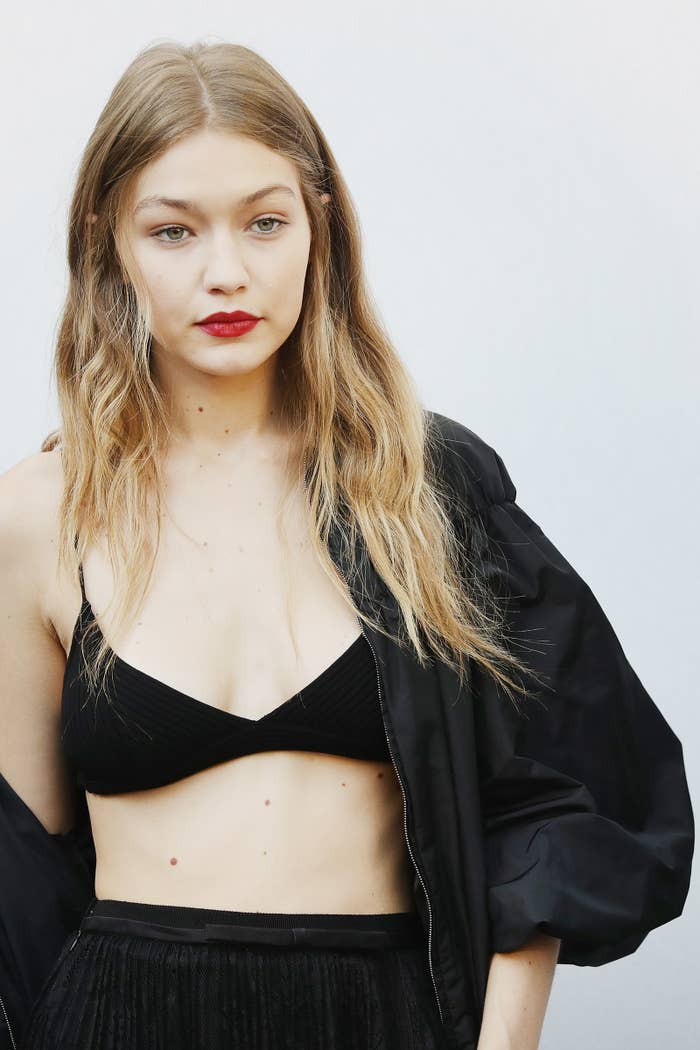 Speaking to Yahoo's Style's Editor in Chief Joe Zee, designer Tommy Hilfiger recalled how he wanted to cast Hadid in a fashion show in early 2015, but his casting director thought she was too fat and short for the job.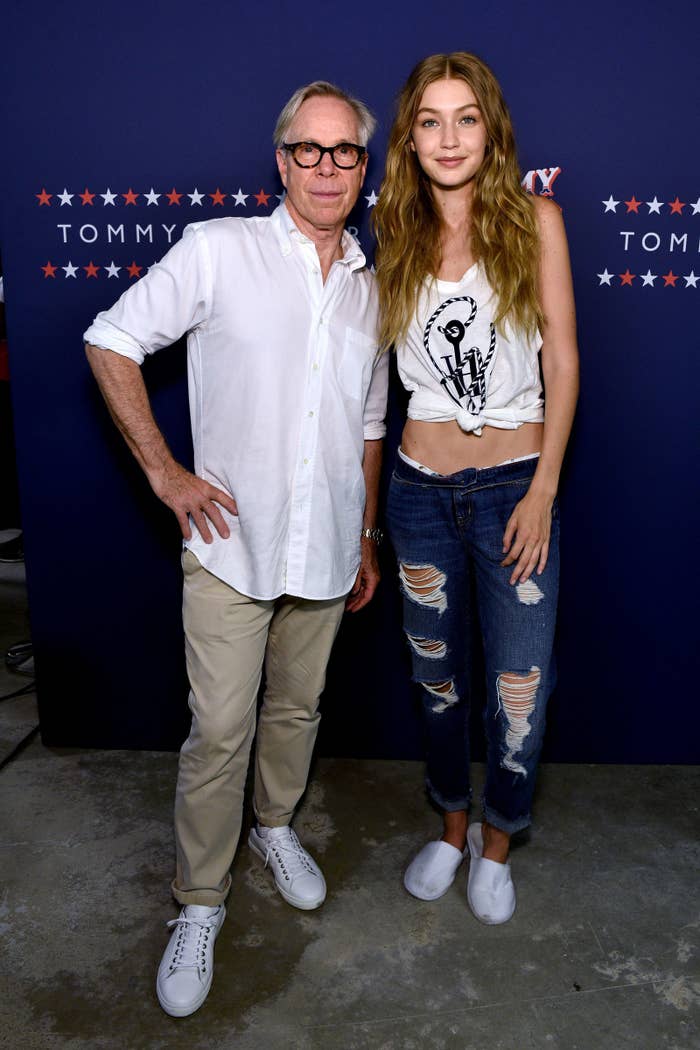 "Our casting director said, 'She doesn't really fit because you know she's not quite as tall as the other girls, she's not quite as thin.' So they put a red, white, and blue poncho on her. It covered a lot of her body, unfortunately, but it received millions of hits," Hilfiger told Zee.
Here's Hadid in that poncho.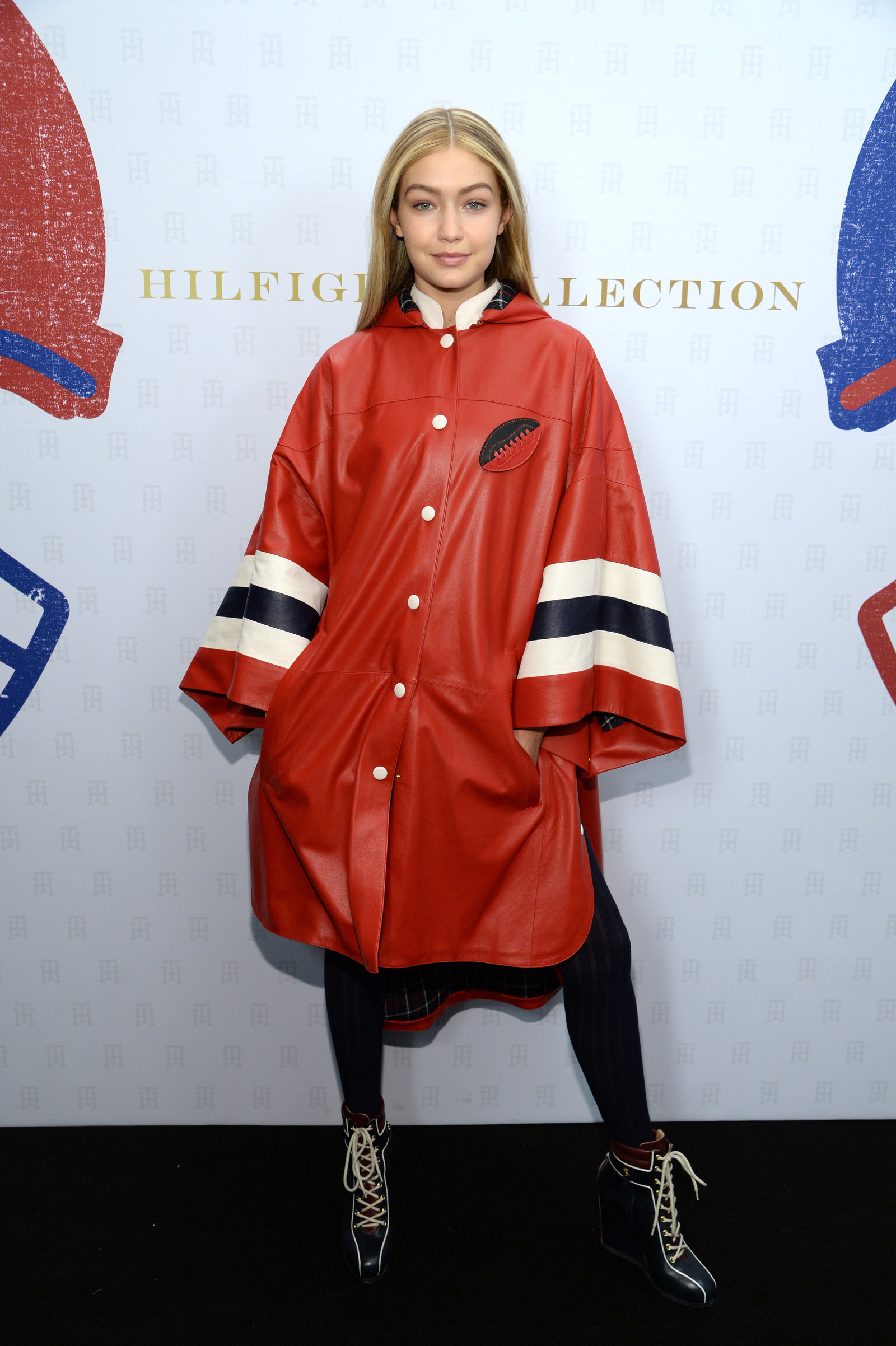 At the brand's Spring/Summer 2016 show seven months later, Hadid had apparently slimmed down enough to appear in a swimsuit.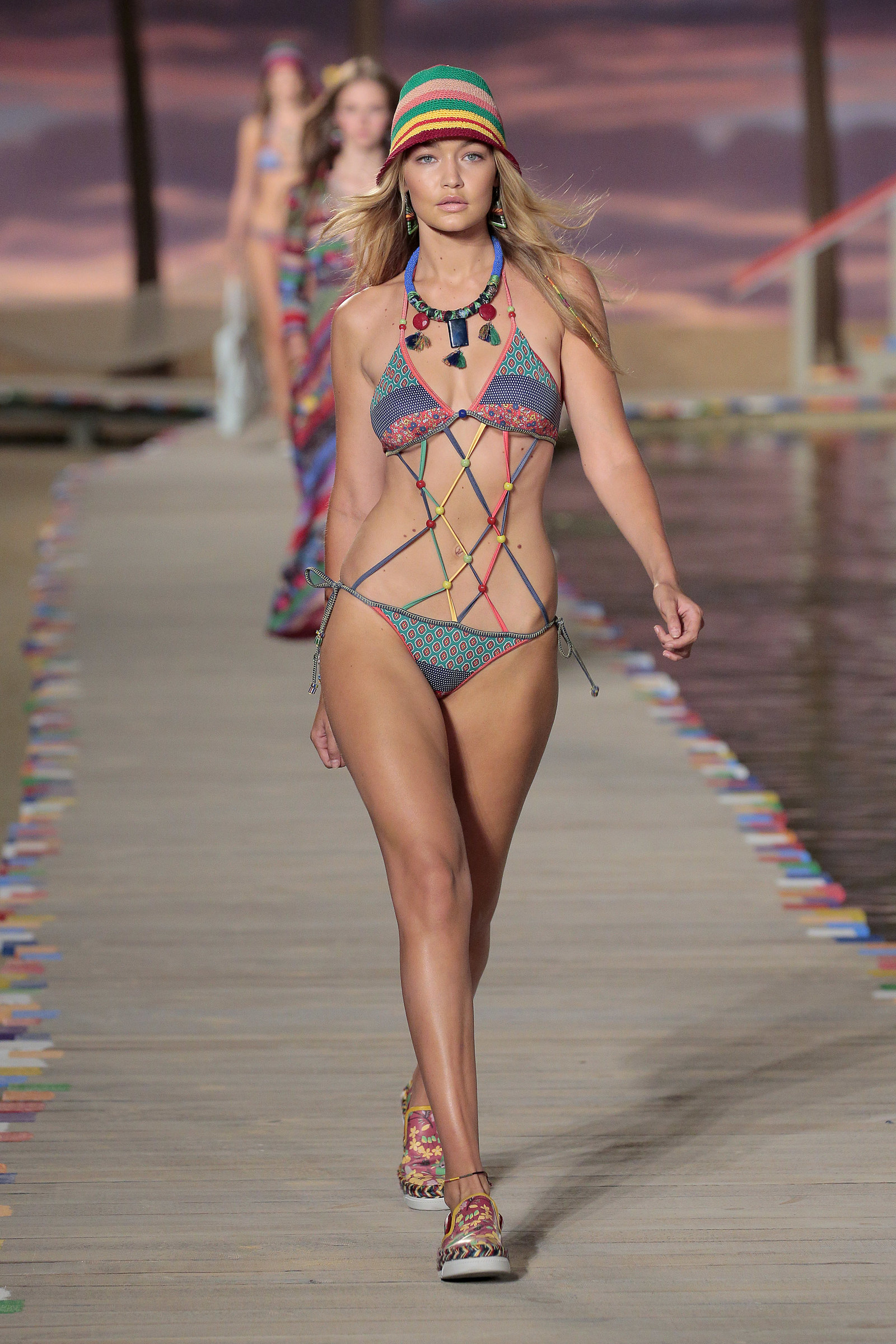 The idea that Gigi Hadid would be considered too fat to model just highlights how unbelievably unrealistic body standards are for EVERYONE.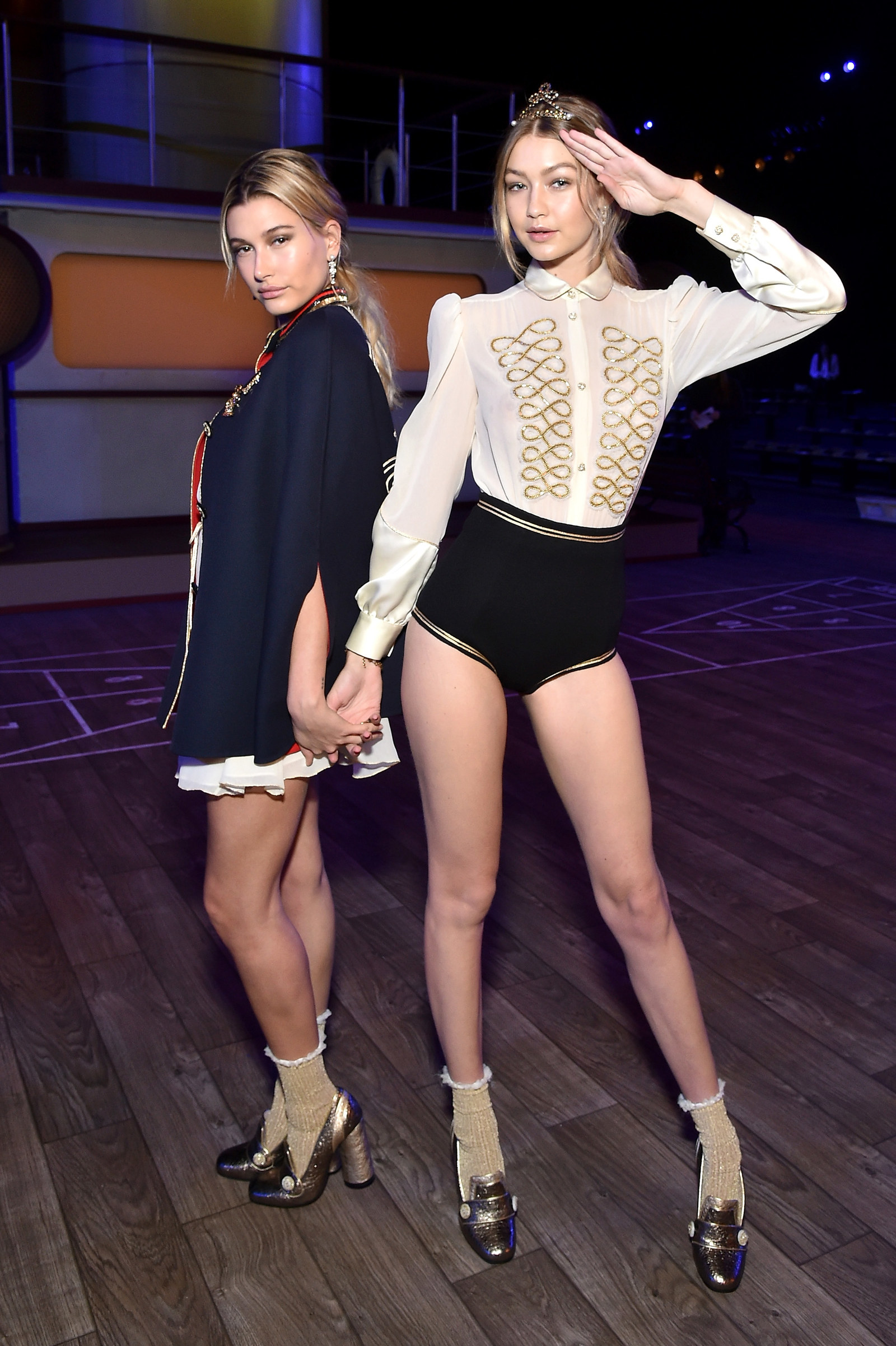 And yeah, we are SO FUCKING OVER IT.