On Saturday, hundreds of thousands of people participated in women's marches around the country and around the world. Strangers stood side by side, and based on these Craigslist Missed Connections, MAYBE SOME LOVE CONNECTIONS WERE MADE?
1.
San Francisco, CA — W for M: Man with a sage green rain jacket and beard at Women's March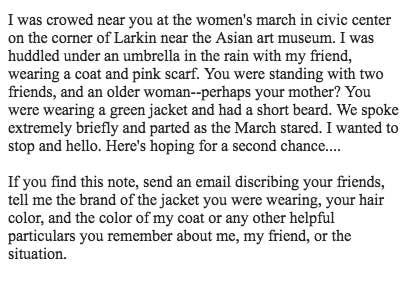 2.
Austin, TX — W for M: Darling at Women's March with a camera and blue backpack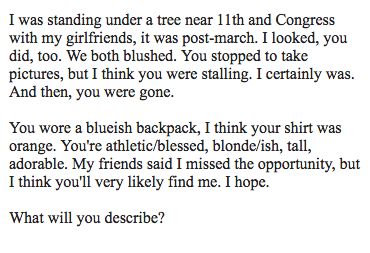 5.
Washington D.C. — M for M: Free Hugs for Homos at Women's March on Washington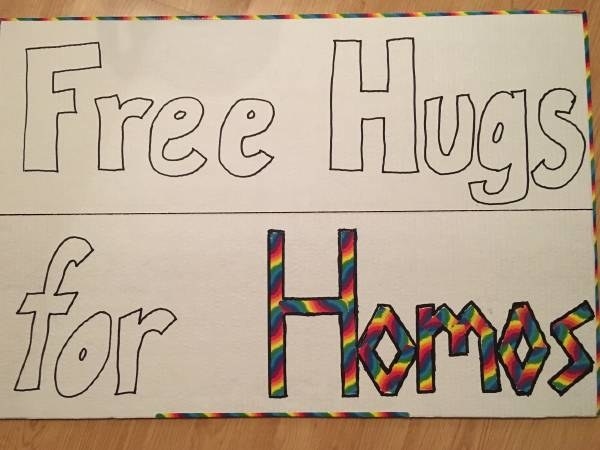 11.
Boston, MA — W for M: Anti-fascists making a scene about equality at Women's March

12.
Philadelphia, PA — W for W: Women's March-'I pledge to interrupt your hate'