There are three things most brides do with their wedding dress after their big day. 1) Be a fucking badass and barhop in it, 2) trash it in the best way possible, or (most likely) 3) Let it collect dust in the closet, never to be seen again.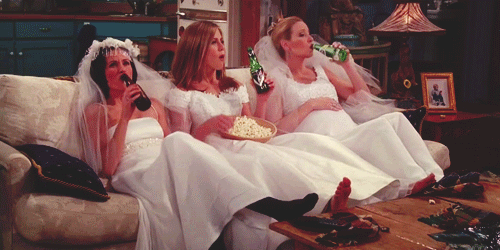 But, there's now a way you can actually wear your dress whenever you damn please. Customers can get their dress turned into earrings, necklaces, bracelets, brooches, cuff links, or hair accessories as a keepsake after the big day. Some people use a loved one's dress to make a meaningful, commemorative piece, like this ring made from one customer's late mother's engagement ring and wedding dress. "I love an antique piece that has a story behind it," Bratton told BuzzFeed Life. She also sells pre-designed, ready-to-wear jewelry. Gabe began making and selling jewelry her sophomore year of high school. She went on to study jewelry and metalwork at the University of Georgia. "Really the only time I could sit still was if I was making something with my hands," Bratton said. Bratton loves knowing her work may become an heirloom that family members wear at their weddings for generations. "When you think about the amount of time and thought and care that people put into what they wear on their wedding day, and what they're going to pass down, and what they're going to look at in pictures forever, it's just really cool that someone would trust you to make what they wear that day," Bratton said.
If you're interested in getting a wedding dress made into jewelry, here's how to contact Bratton.
Pieces range from $75 to $3,500, depending on materials.