Being a grown-up sucks sometimes.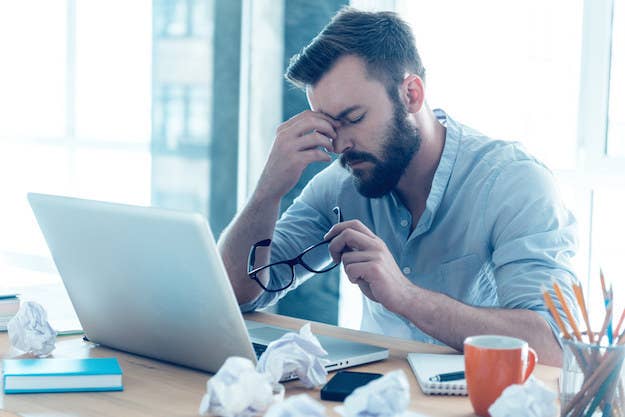 Especially when it's the dead of winter and you realize snow days aren't really a thing that exist anymore.
That's why the creative team at Viking, a UK-based company that is a subsidiary of Office Depot, decided to build a giant cardboard castle in the middle of their office.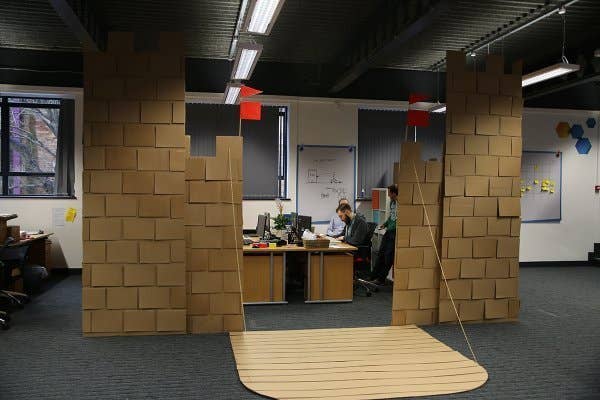 It is seriously majestic. Yes, that's a fully functioning drawbridge.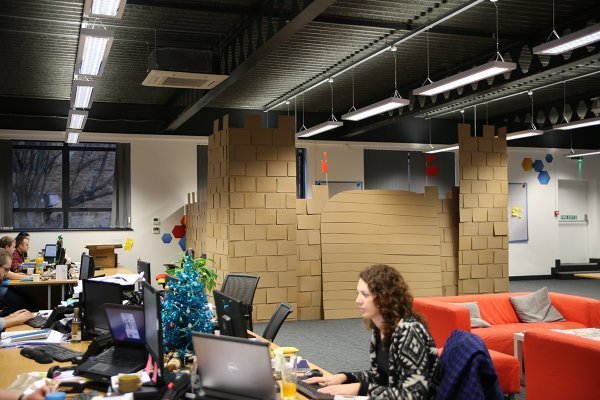 The team explained on the company's blog that their boss had asked them to decorate their desks for the new year to beat the "January blues."
So, they decided to go the extra mile and construct the castle.
"Being the creative team, we decided we needed to do something special," they wrote.
The castle was constructed entirely out of waste cardboard the workers found around the office, and the team said they stayed all night to build it.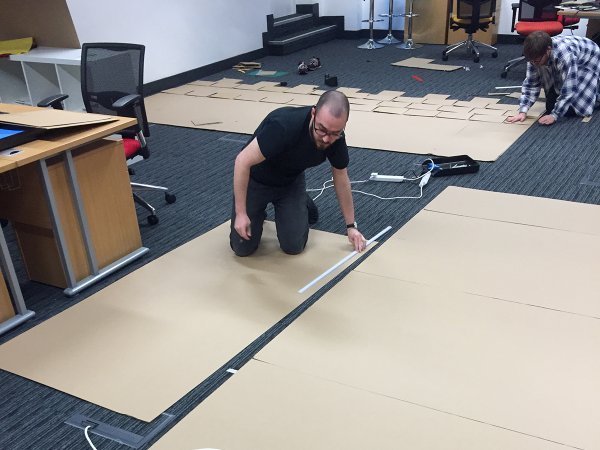 They spent about nine hours from start to finish.
The castle is made of more than 480 "bricks," and the team used 500 pieces of cardboard and 80 hot glue gun sticks.
This is what it looks like from the inside.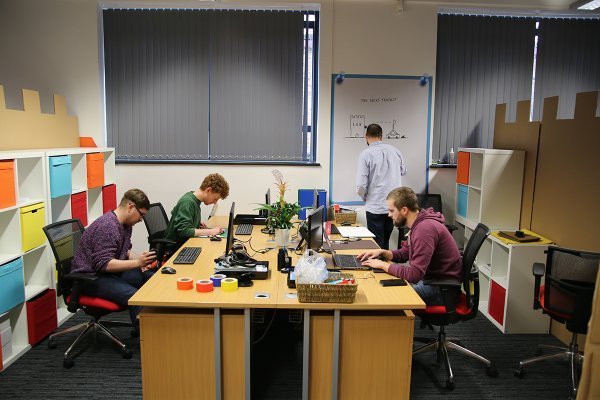 The team didn't tell their other coworkers they were building the castle. The next day, they filmed their coworkers' reactions.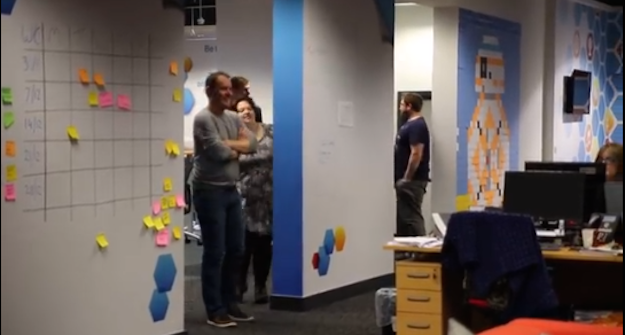 The other employees seemed pretty amused, but also a little confused.
Of course, the team had to make swords, shields, helmets, and lutes too.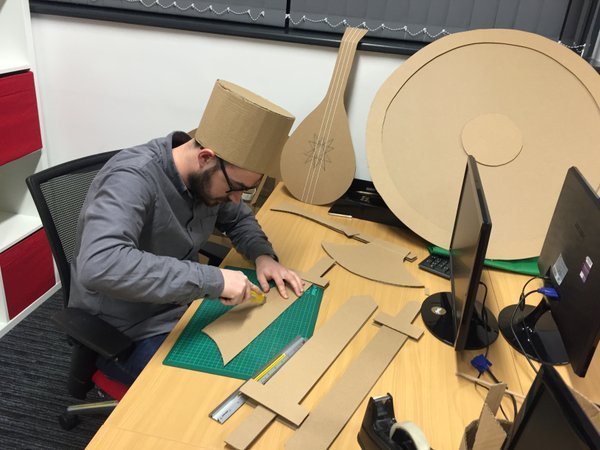 And they crowned a king.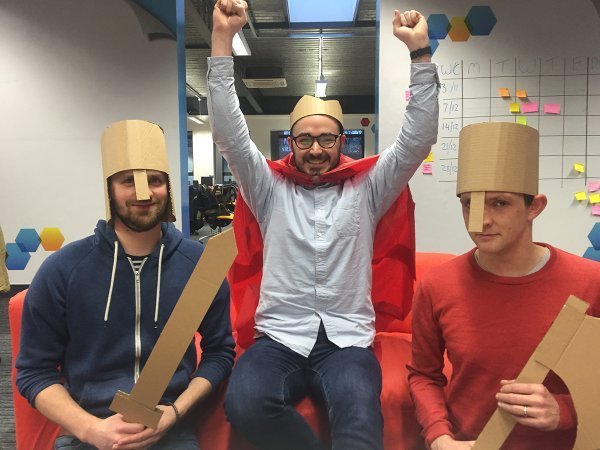 It only got weirder from there.
Unfortunately, it seems management isn't totally down with the new castle.
This sign, calling for the castle's removal by Monday, appeared on Friday. It is not yet known how the castle dwellers will respond.