It's the most wonderful time of the year for Slurpee fanatics, because Bring Your Own Cup Day is just around the corner.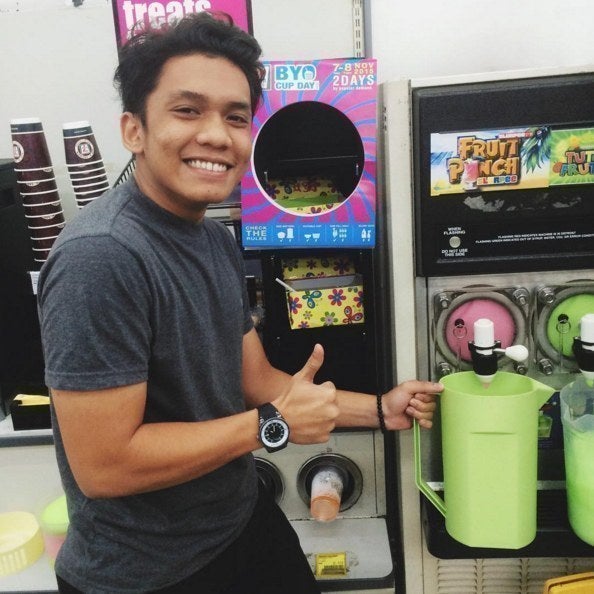 Das rite. In honor of the 50th anniversary of the Slurpee, you can bring your own drinking vessel to any 7-Eleven location on March 18 or 19 (11 a.m. to 7 p.m.), and, for $1.50, and you can fill that thing up with all the Slurpee it can fit.
One thing to keep in mind while choosing your weapon: The container must be able to fit through a 10-inch hole.
Though there is evidence that some rebels have broken the rules and gotten away with it... 👀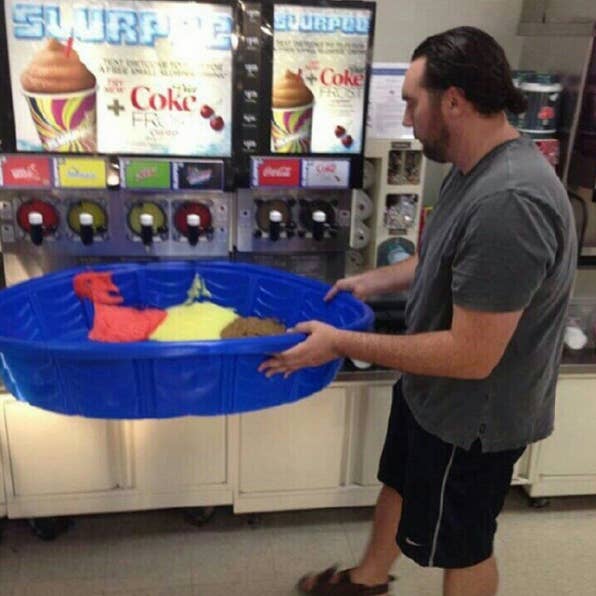 Bring a traffic cone.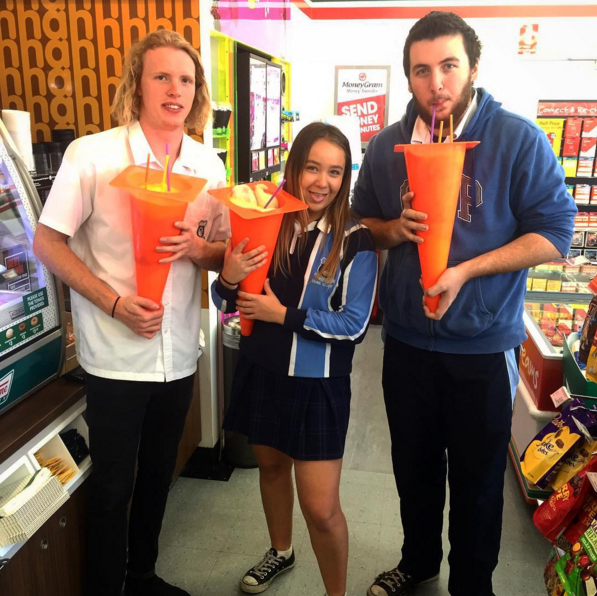 Or a trophy.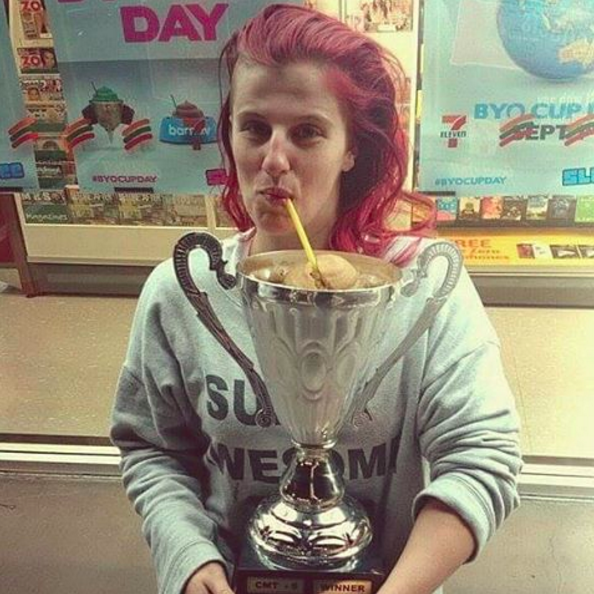 Or a watermelon.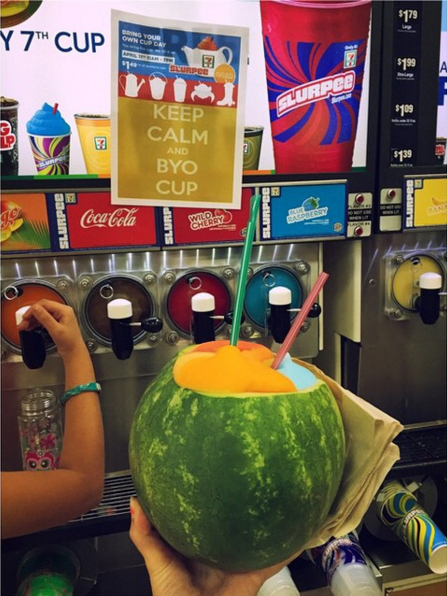 Or a slow cooker.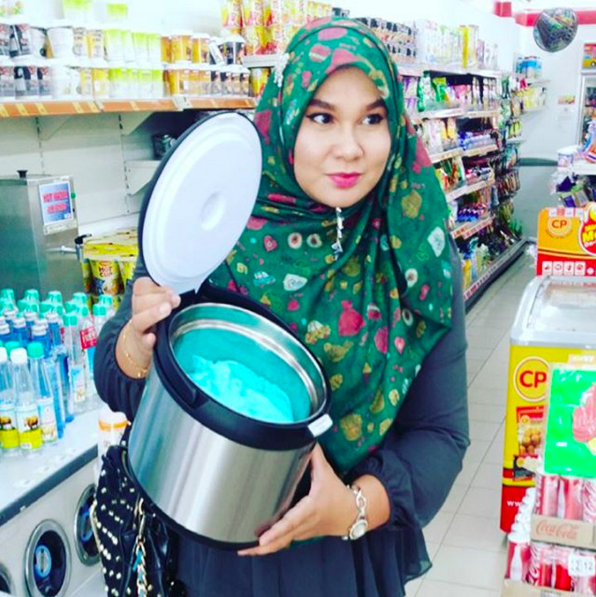 Or a bong.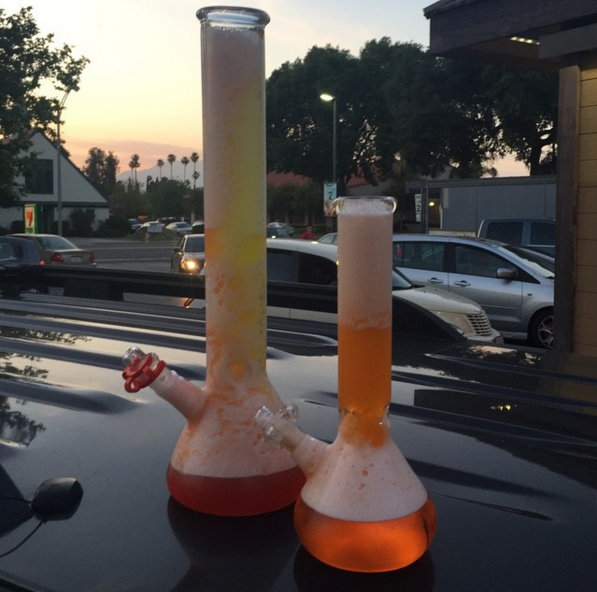 Or the biggest Nutella jar you can find.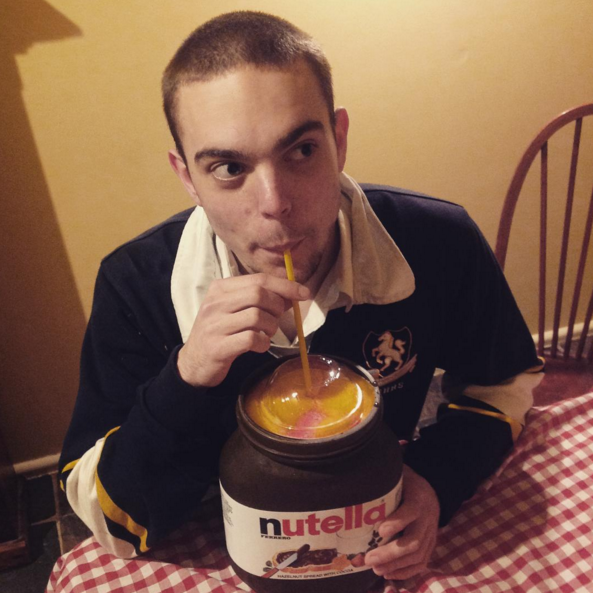 Personally, I'd go with a giant inflatable baseball bat or an almost-but-not-quite-empty bottle of tequila.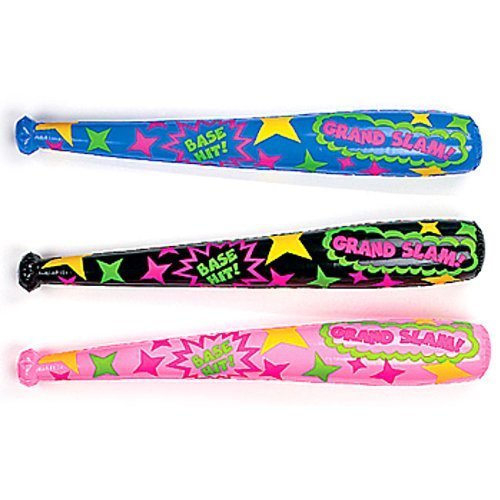 What are you bringing to Bring Your Own Cup Day? Tell us in the comments!