This Photo Of An Olympic Athlete In A Bikini Being Censored By Iranian Media Is A Hoax
The image being shared is fake, but at least one Iranian outlet did censor the bikini-clad athletes.
by
,
By now, you've certainly seen this photo of two beach volleyball players, one in a long-sleeved shirt and hijab, the other in a bikini.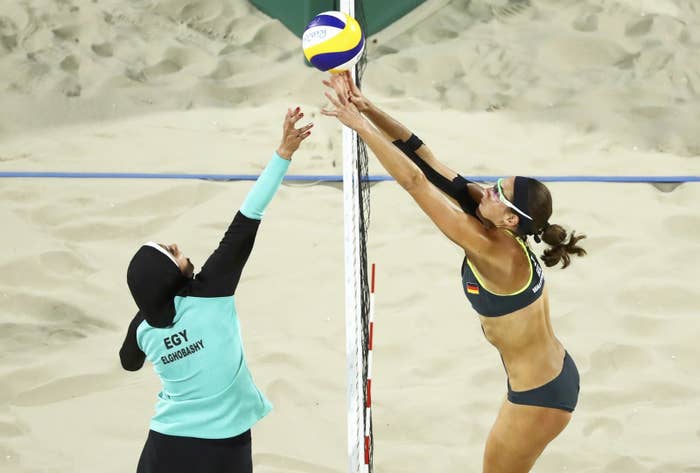 A version of the photo with the German player burred out, and some commentary in Farsi, has also been widely shared.
This tweet, which has been shared more than 6,000 times, originated with @Tansimnews, a parody account.
And many people have fallen into the trap.
This user said the photo was indicative of Sharia law and compared it to mental illness.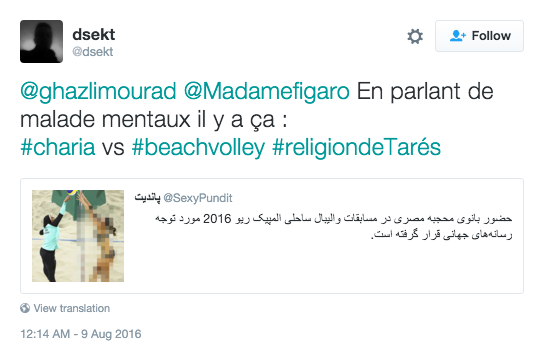 Some journalists who speak Farsi called out the image and the account that shared it as a hoax.
The account behind the viral image replied that it wasn't done for laughs: "Not funny at all; it's depressing."
Contacted by BuzzFeed News, the person who posted the tweet said that it had initially been a satire of Tasnim media. (He wanted to remain anonymous because he said he worked for the Iranian government.)
He called Tasnim "a subsidiary" of the country's hardline Revolutionary Guards.
"They recently made news when they did some 'investigative journalism' on mixed-gender kindergartens in Tehran," he said.
Most Iranians on Twitter were "disgusted" with the report and believed it could put the children at risk, he said. But his response wasn't to try to get Tasnim banned from Twitter, as many others were trying to do, but to parody its conservative perspective.
But the photo of the Olympic beach volleyball players has also allowed him to see the gullibility of some Westerners regarding any information about Islam, he said.
"It did make a case for selective blindness, snap judgements and our instinctual response to news," he said.
"We love to see news stories that confirm our worldview and strengthen our assumptions. That's basically how stereotypes work."
A lot of people in the West seem to believe that Muslims are morons and misogynists, he said.
"The photo told the story of a Muslim media outlet being moronically incompetent in misogyny. They loved it."
But there has been at least one Iranian news organization that did blur the athletes in bikinis at the Egypt-Germany match. In this case, Mashregh News, an outlet also close to the Iranian Revolutionary Guards — and thus the regime — has blurred a German volleyball player in this photo.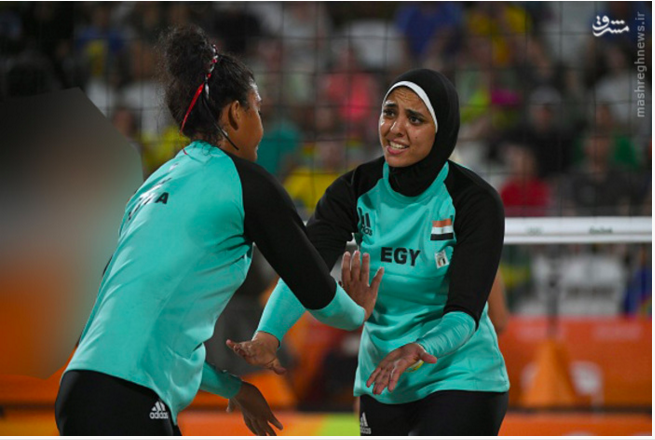 Of course, women have been removed from documents or photographs in other countries, too. For example, from IKEA catalogs in Saudi Arabia, or the Jewish ultra-Orthodox Israeli newspaper HaMevaser, which removed Angela Merkel and other women from a photo of world leaders in Paris following the Charlie Hebdo massacre.