1.
They won the 2010 World Cup, and they are ready to defend their title this time around. 2.
This is their line-up for this year's World Cup. Talk about impressive!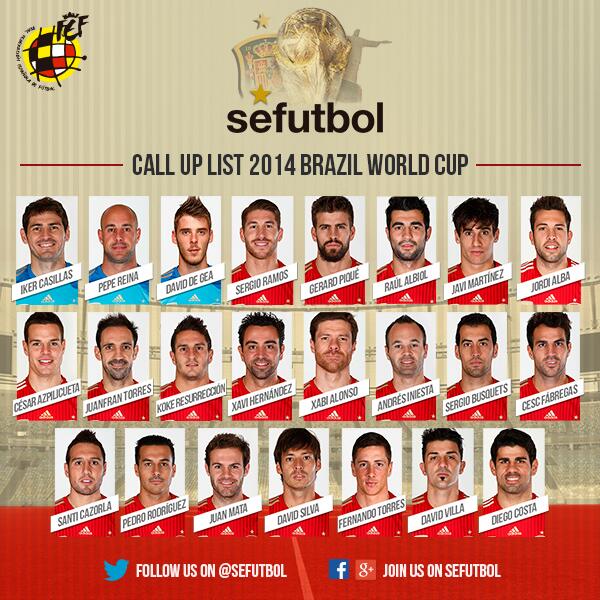 3.
Their jersey is regal red. The color of love and passion. 4.
Speaking of passion, their fans are incredibly devoted. 5.
Seriously, the Spanish will show up for their team. 6.
They are placed as the No. 1 team in the FIFA ranking position. 7.
They are the favored team amongst Group B. 8.
They won the last two Euro titles (2012 and 2008) as well as the 2010 World Cup, making them the first team to win three consecutive continental championships. 9.
This will be their 14th appearance at a World Cup competition. 10.
They hosted the World Cup in 1982 and this was their mascot: 11.
Their greatest player ever is Iker Casillas, who is Spain's current goalkeeper and captain. 12.
Just look at him block that goal! 13.
Every time Spain plays, the cameras will constantly jump to shots of Shakira juxtaposed with Pique. 14.
Spain is the most followed European National Team on Twitter and the fifth in the entire World. 15.
Their coach, Vicente del Bosque, is confident of their chances of winning this year's World Cup competition.