Romney And Obama Cheetos Portraits, Because Why Not
Reminder: 33 days until the election is over.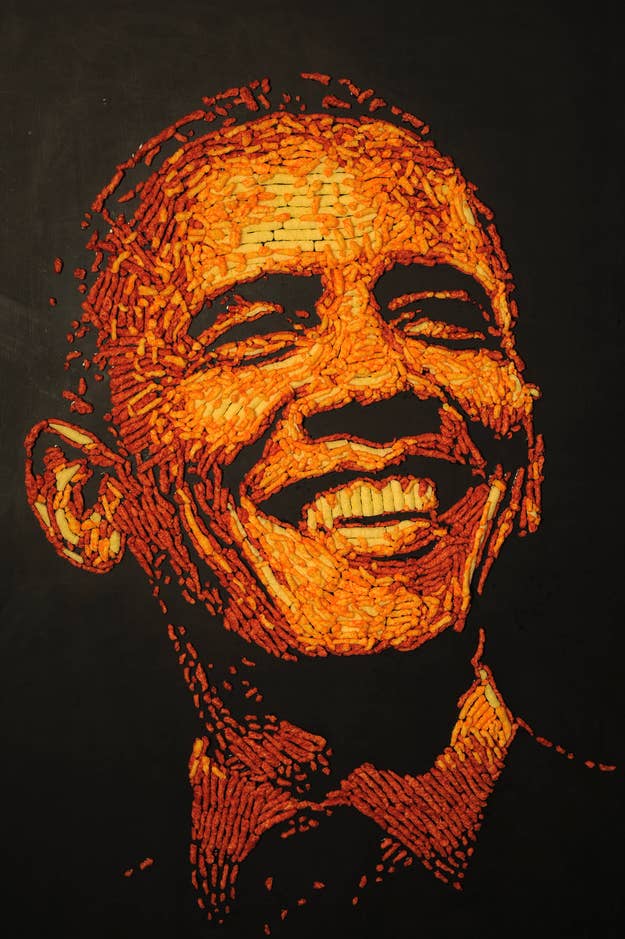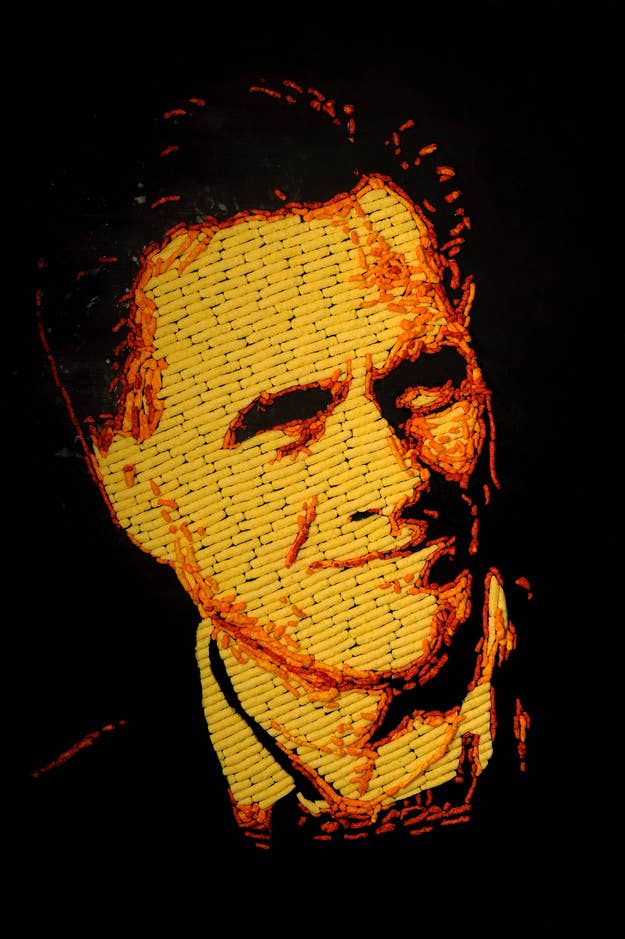 The Cheetos-commissioned portraits by Jason Baalman took more than 100 hours and used more than 2,000 individual Cheetos. Baalman, who's also done snack portraits of Cee Lo Green, Conan O'Brien and Rachel Ray, used three different kinds of Cheetos products: crunchy, spicy and natural white cheddar.