You get to the party, what's the first thing you do?

Everyone loves to rage face, but how do you start the night?

Grab a can of Sprite and make a Shirley Temple, you don't go anywhere without your grenadine.

Break out the acoustic guitar, you just learned that new DMB song.

Doesn't matter because you had like three or four Coronas with your fam and you're feeling pretty good.

Head immediately to the fratio.

Sip beer at a casual pace, you know you're a lightweight and don't want things to get out of hand too quickly.

You have a few drinks and put your beer down to play pong. You pick it up to take a sip and what do you know, it's the can you peed in.

Lay low, you're probably the DD

You are a member of the nation's most notorious fraternity. Debauchery will most certainly ensue

Head to the kitchen. You need to start marinating your ribs.

You see a girl across the room, what's your next move?

Wow, that lady in the picture is pretty old. Looks like Joey had a tough time on Google Images with this one.

Drink excessively. You can't talk to girls unless you're blackout drunk.

Stay where you are and think of a plan. By the time your plan is complete she has left the room. Probably a good thing because you would've made a fool of yourself anyway.

Approach her and strike a conversation. You think it really went well until she transfers schools the next day.

Grab your keys and head to Wendy's. For some reason you just got really hungry.

You're taken, carry on as normal.

Actually, you don't see the girl in the first place. There is a distant sound of you breathing heavily through your nose. You are probably already gettin' busy at this point you animal.

You're wearing your PSU Wrestling shirt and National Championship Ring, do you need to make a move?

Approach her casually. Offer to fly her to Italy with your private jet for a romantic night in your Tuscan Villa.

Offer her a rack of your world famous ribs, of course.

Who is your favorite character on the Bachelorette?

It's a horribly fake show. We all know that. But one time Big Ben and Hines Ward made an appearance so that makes it ok to watch, right? Right?

Wells. He seems super nice and totally relatable.

You're looking for a summer job, what do you choose?

Because textbooks are expensive and so is beer

You want to DJ the hottest nightclubs so you go in for a training session...turns out its an exercise class though

Somehow you land a job walking a dog down the block for 35 dollars an hour

Unemployed pending a new shipment of allergy medication

Mrs. Pickles needs some landscapers, and you're the go to guy.

You work with little kids all day, somehow managing not to use inappropriate language and crush them accidentally

BRGR in the Galleria. Hit me up for spiked milkshakes ;)

You spend most of the summer in Happy Valley, training so when you come back you can effortlessly execute banana splits on your friends

Cool Springs. I just spent three hours cleaning the range so don't even think about ruining it

Auto Insurance claims, because you've been at it for 24 years

Favorite Food?

Big dogs gotta eat

As long as there are no nuts, I will eat it in mass quantities

Chick fil A sauce. I'll drink that through a straw

I like Doritos. But if you give me the spicy kind without telling me, I will likely cry

I used to like Cocina Mendoza, but now I'm more of a Burger King kind of guy

Do you have any low-carb options?

What about heart healthy options?

I like Raisin Bran, but not the crunchy kind. That's a bit too lavish for my lifestyle

Dream Car?

They see me rollin', they hatin'

The Honda Fit. As aesthetically unappealing as the Prius, without the fuel efficiency

1994 Toyota Camry. You know, the one with the third seat in the front row

Probably something simple, like a Volvo. I respect their track record of safety

Pimp out a golf cart for me so I can play 18 in style

After 24 years of auto claims, I've seen every crash there is. I want something safe like that Volvo Red was talking about

Where Will You Be in Ten Years?

Hopefully no one is homeless

Following in the family footsteps with the FBI (Female Body Inspector, but also a Special Agent)

Rolling in the cash on Wall Street

Getting paid $300,000 dollars a year to make people fall asleep and make sure they don't wake up while their kidney is on the operating table

In the classroom, being the awesome yet stern social studies teacher we all know and love (I'll wait)

In the Doctor's office wearing a tweed jacket

If I told you I'd have to kill you

Making sweet mixed drinks and even sweeter mixtapes at the world's premier DJ/Bartender/Entrepreneur

Enjoying a successful career in the WWE after collecting his gold in the 2020 Games in Tokyo

Sacking QBs like it's his job, because it is

Finally taking Hollywood by storm after a tough couple years of mostly toothpaste commercials and voiceovers.

President of Business Operations of a wildly successful sports team

General Manager/VP of Ops for that same wildly successful sports team

Raking in the dough in the world of business

Entering my 34th year of auto claims, still married to my sexually ferocious husband, Dean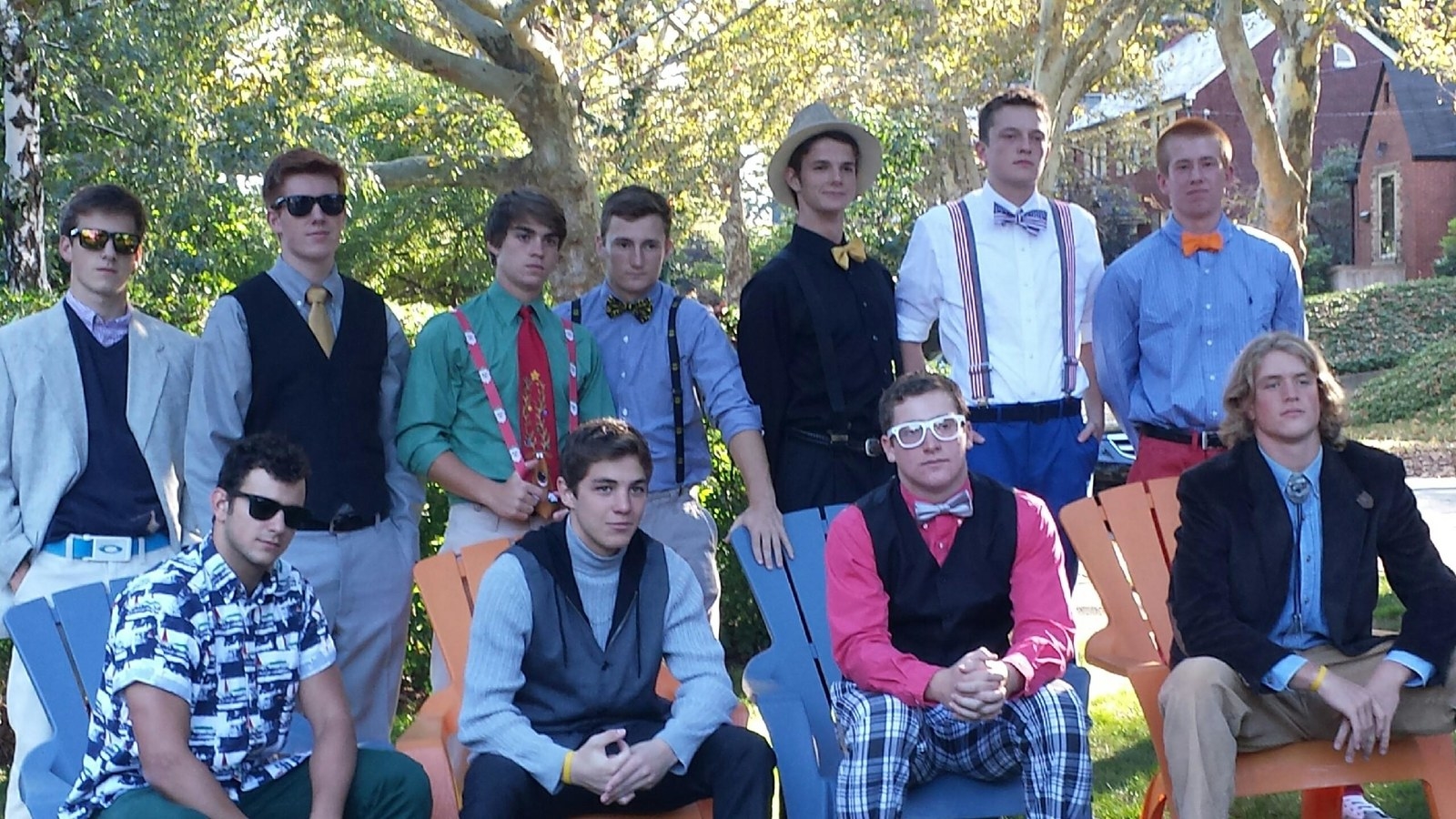 This post was created by a member of BuzzFeed Community, where anyone can post awesome lists and creations.
Learn more
or
post your buzz!
Looks like there are no comments yet.
Be the first to comment!