The NBA Season Had Its First Game-Winning Buzzer-Beater
How do you say, "buzzer-beater" in French? How about, "If this goes in, I'm definitely never going to a club that Chris Brown is at again"?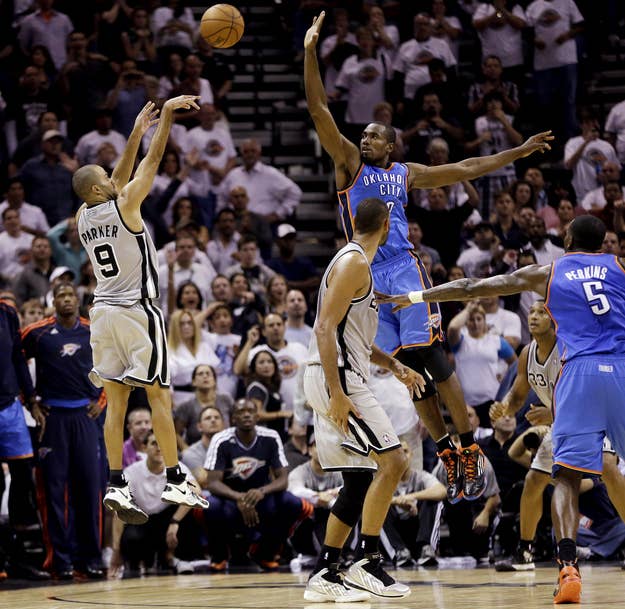 The NBA has been off to an exciting start so far this season. A big trade. A stupid controversy. Uncle Drew. But until last night, the league hadn't given fans a true game-winning buzzer-beater. There were some close calls on Wednesday night (George Hill's go-ahead bucket with two seconds left in the Indiana-Toronto game and Sebastian Telfair's bricked potential game-winning three at the end of the Phoenix-Golden State game), but no cigar. But then Tony Parker showed up and had sex with every Thunder player's wife. Metaphorically that is, when he hit the game-winning jumper at the horn. (Well, I hope it's just metaphorically, but honestly how can you know with this guy?)
And in case you were wondering, the Thunder looked good in their first outing without James Harden. Kevin Martin contributed 15 off the bench (though he's a terrible defender, so who knows how many points he gave up? Two, three hundred?), and the loss actually came down to what it often has for Oklahoma City: a lapse by Russ Westbrook, who lost Parker on the game's final play, allowing the Frenchman/club violence victim to knock down the winner.