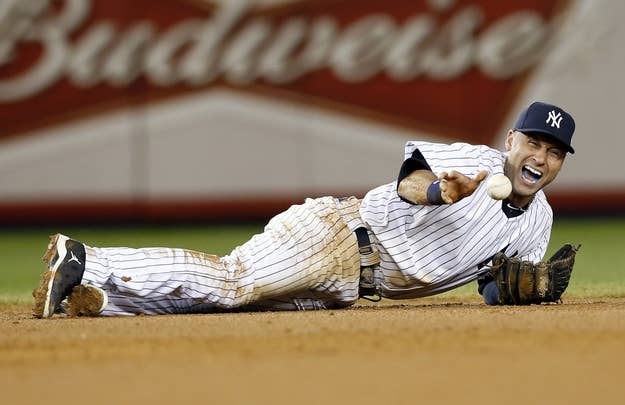 After more late-game heroics from Raúl Ibáñez kept the Yankees alive against Detroit, both teams traded scoreless half-innings until the 12th. With one man on, Detroit's Delmon Young ripped a double to right field that finally broke the tie. It was an RBI that would prove to be all the Tigers needed to top the Yankees, but it wasn't the story of the night. Because on the very next play Derek Jeter attempted to make a pretty routine play when his age finally betrayed him.
Jhonny Peralta hit a ball up the middle, Jeter went to make a play that he's made approximately 4,000,003 times in his career.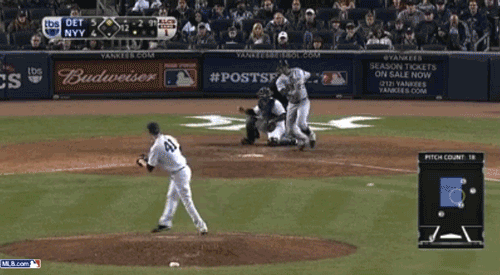 But his ankle just gave out.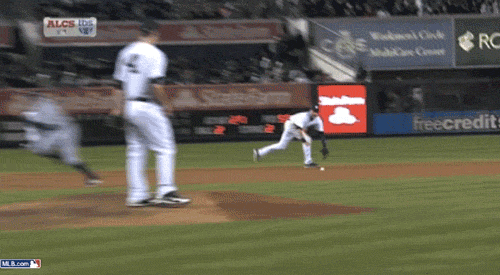 He couldn't stand without assistance...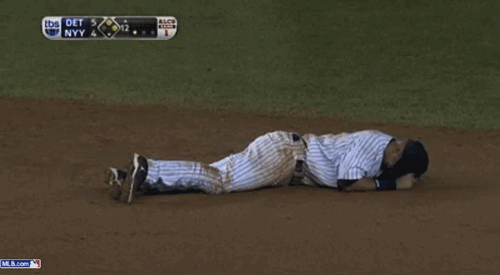 And had to be helped off the field.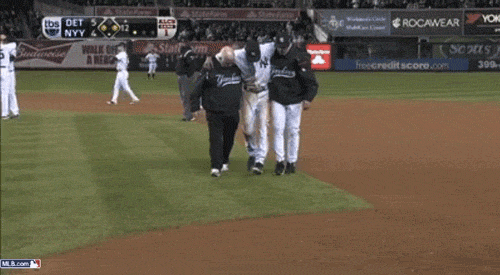 After the game Yankees manager Joe Girardi said that the injury was not career-ending, but that the fractured ankle would mean Jeter's finished for the playoffs. The Yankees and Tigers play game two this afternoon.