Miley Cyrus is thinking about Britney Spears, like everyone else who is aware of the new documentary about the pop star's conservatorship that aired this past weekend. And the "Wrecking Ball" singer let everyone know during her headlining set for the Super Bowl LV pregame.
"We love Britney," Cyrus said at the beginning of the show, and she also showed Spears some love when singing her name in the lyrics of "Party in the U.S.A."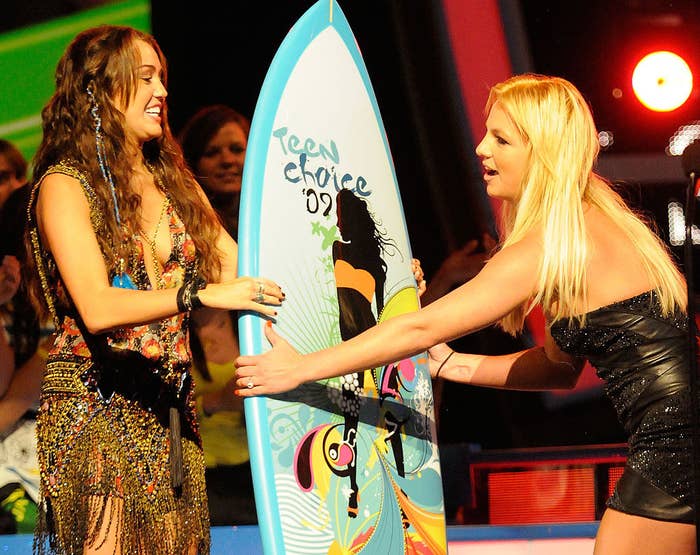 Cyrus's performance was also an ode to some of her other favorite icons, like Joan Jett, who she brought out to sing "Bad Karma," "Bad Reputation," and "I Hate Myself for Loving You."
"When folks think of football weekend, they don't always think [of] strong women, but after this I think they will," Cyrus said after her performance with Jett.
The fun didn't end there: Cyrus covered tracks like Nine Inch Nails' "Head Like a Hole," Dolly Parton's "Jolene," Bikini Kill's "Rebel Girl," and "Heart of Glass" by Blondie.
She finished off her set by performing her uplifting song "The Climb," and, of course, "Wrecking Ball."
"I try not to be too selfish, but I needed this as much as anybody else," Cyrus said about her "first show in about a year."
This concert was very important to the music artist and actor because she got to perform for healthcare workers amid the ongoing coronavirus pandemic.
"It's my honor to perform for you," she said. "Our gratitude toward you is infinite."