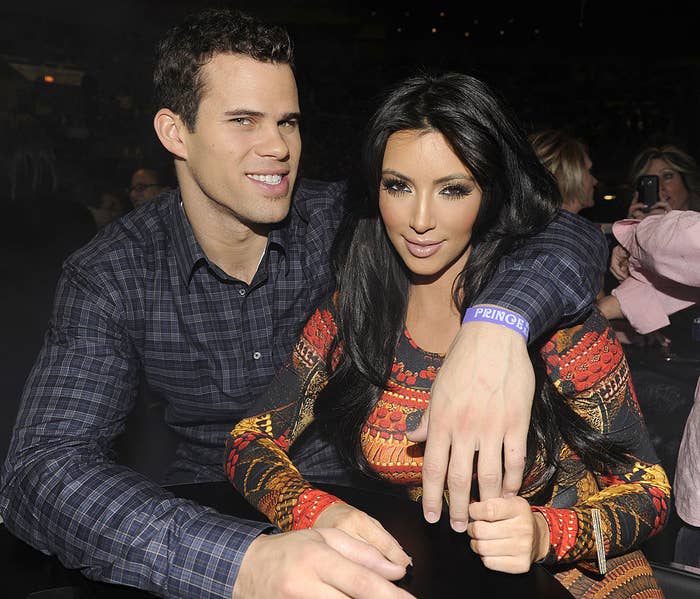 "I don't really want to explain, like, who Kris Humphries is," Kardashian told Scott Disick when they were talking about how much of their lives they want their children to see on camera.
"But, that is your life," he quipped. "That is your past, and at some point they are going to be interested in seeing everything. They're either going to do it without us or with us."
Kardashian, who is a parent to four kids with ex Kanye West, responded, "I'd rather do it with [them]. I'd rather be that parent. But I'm just not ready for the kids to see it yet."
During her confessional, Kardashian said that she's "hesitant" for her kids to watch KUWTK because she'll have to "explain a lot."
The KKW Beauty founder got married to Humphries in August 2011. But two months later, Kardashian filed for divorce from Humpries after 72 days of marriage.
The reality TV star went on to marry Kanye West in May 2014 before she filed for divorce from the rapper earlier this year.
When Kardashian's kids grow up, they'll definitely want to watch the show to learn more about their mother's life. Hopefully by then, Kardashian will know what to tell her kids about Humphries.