Earlier today, the Shameless actor revealed she and husband Sam Esmail welcomed their first child, a daughter, on May 24.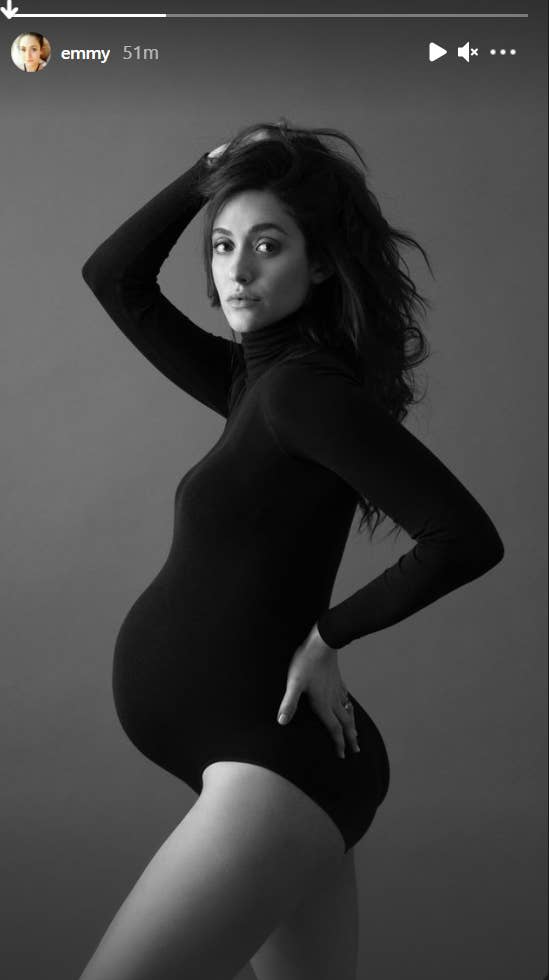 "5.24.21," Rossum wrote on Instagram. "On a sunny Monday morning, at 8:13 a.m., we welcomed our daughter into the world."
Rossum shared a bunch of cute pics from her pregnancy, including one where Esmail was holding her baby bump and another of their child's footprint on a piece of paper.
"Two weeks before our daughter was born," she captioned another photo of herself caressing her baby bump.
Rossum's pregnancy comes as a surprise to many fans because she never revealed that she was pregnant.
But now that her daughter is here, maybe Rossum will open up more about her life as a mother of one.