Doja Cat lit up the stage at the 2021 Grammys. She performed her hit song "Say So" in a futuristic latex outfit.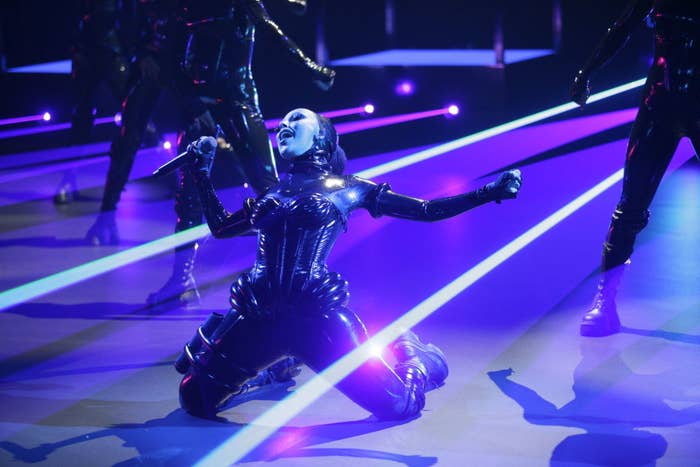 "I've been preparing," she said at the beginning of the show. "Grammys, welcome to Planet Her."
Planet Her is Doja's upcoming third studio album, which will be released later this year.
After being nominated for three Grammys, Doja went all out for her performance. She and her dancers hit every beat and even did amazing floorwork on stage.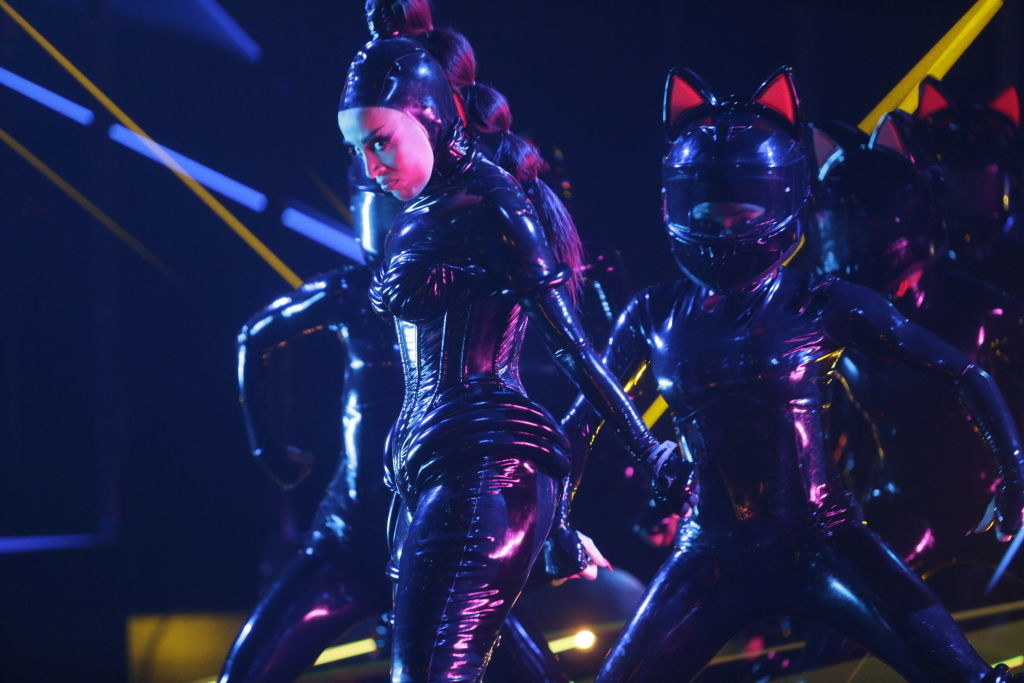 Not to mention, the blue laser lights she used really set the tone for Planet Her.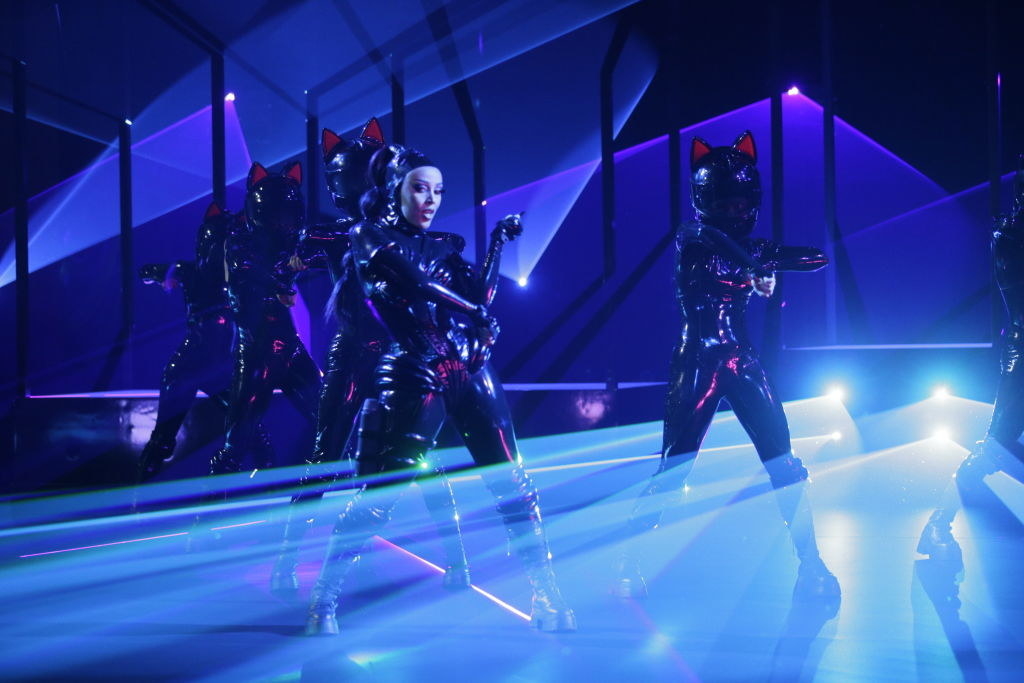 Sadly, Doja did not win Best New Artist, Record of the Year, or Best Pop Solo Performance at the Grammys. However, she did have one of the best performances of the night!