Doja Cat Wore A Very "Out There" Look To The 2021 Grammys, And I'm Digging It
"I like something that's out there."
Doja Cat looked so stunning when she walked the red carpet at the 2021 Grammys. She told Giuliana Rancic that she was going for an "out there" look.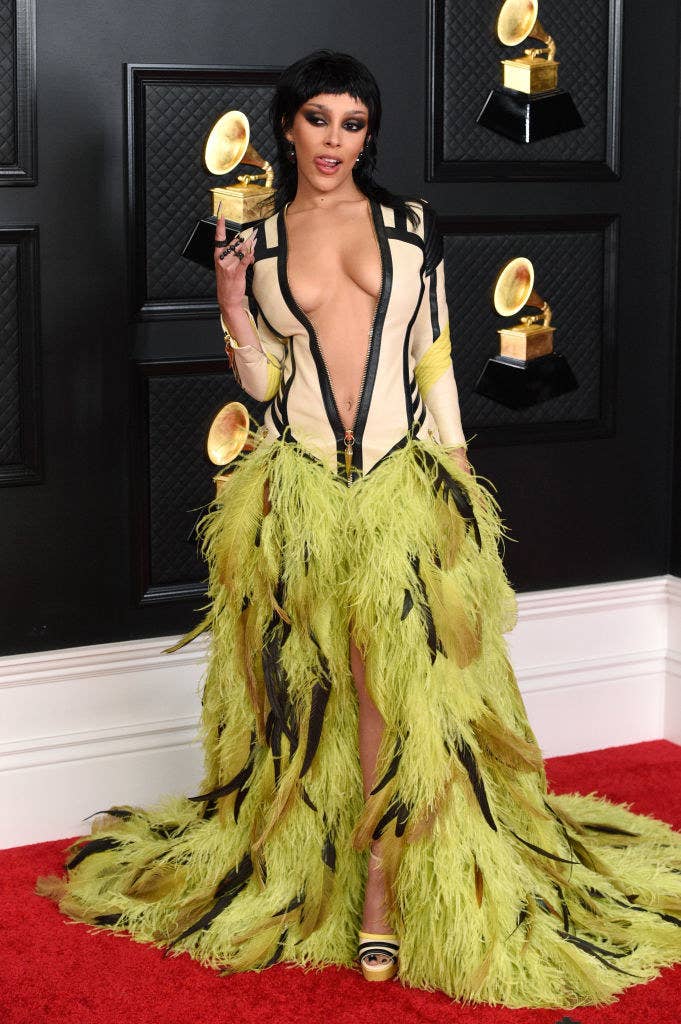 "I like something that's out there," the singer and rapper told E! News. "I have been very toned down lately. This is like something I have always wanted to do."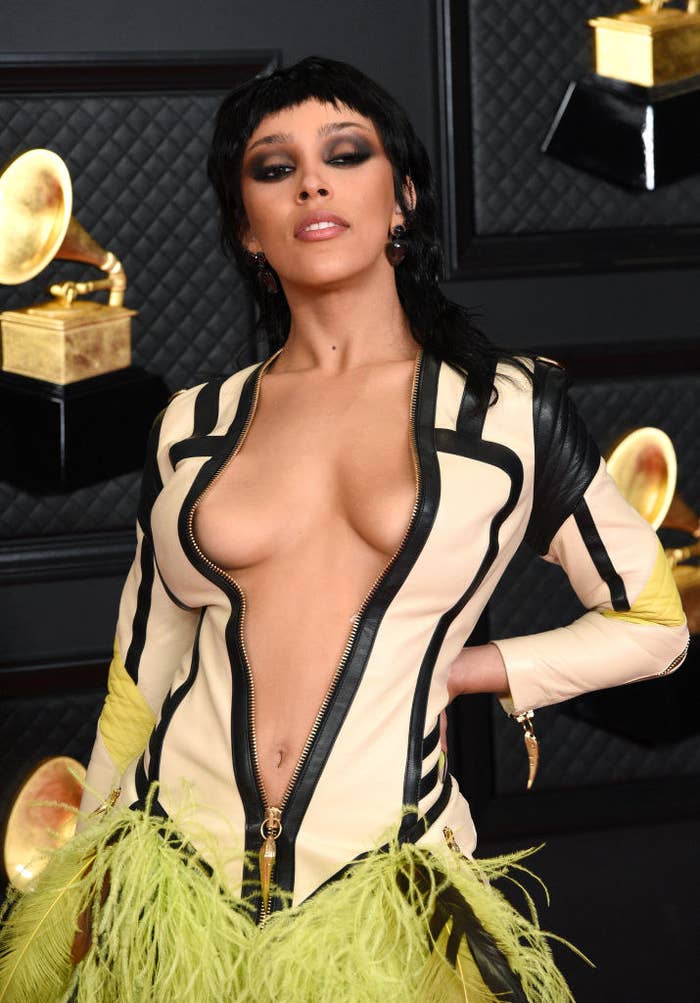 Doja's outfit was designed by Roberto Cavalli, and as soon as she saw it, she knew that she had to have it for her Grammys debut.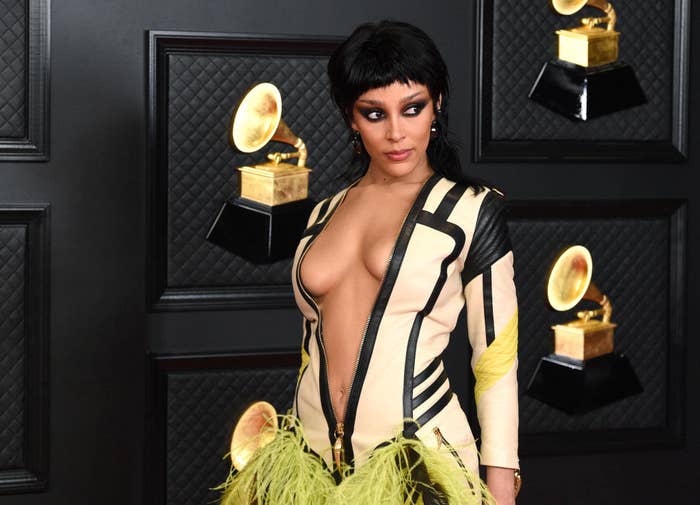 "I saw this — there's this little detail on the jacket that's a cat claw, and I feel like that is fully encompassing, that is creating. This is what I want to be," she said. "The cat lady, let me be that."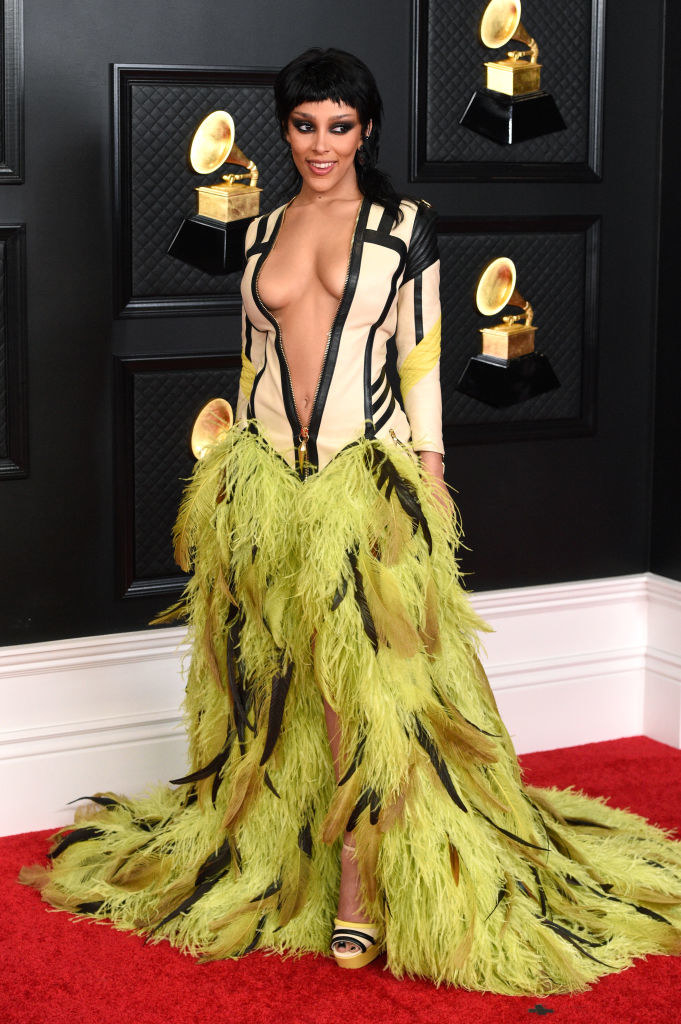 Doja also said that her gown is "like a motorcycle jacket that's fitted," and she completed her rock star look by styling her hair into a mullet.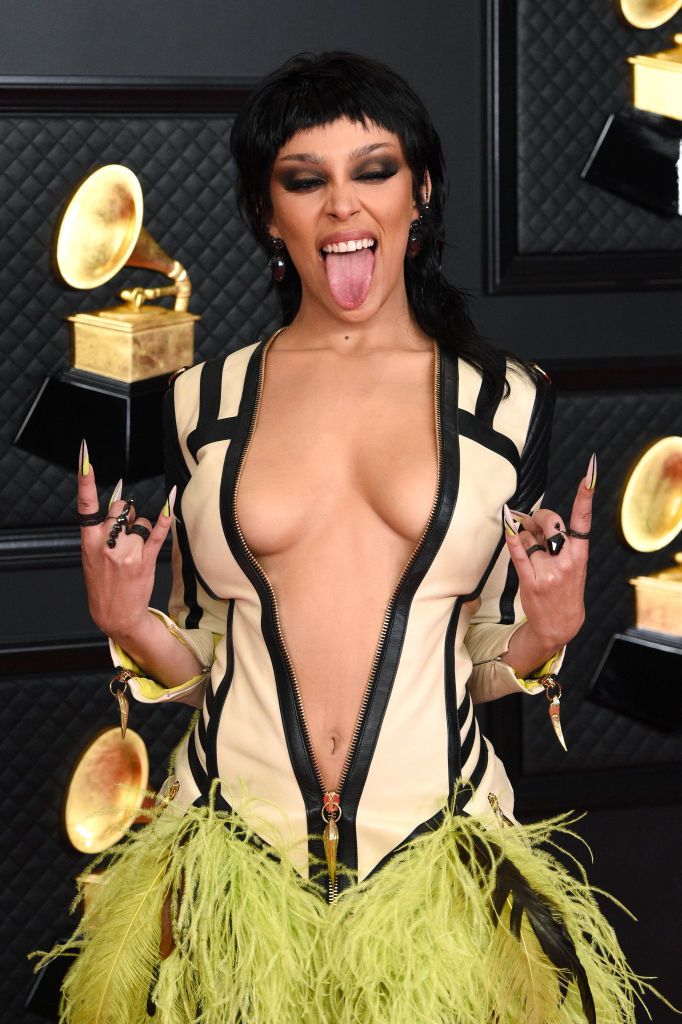 If anything, the "Say So" singer said that her red carpet outfit will resemble the "very dark" performance she's going to give onstage.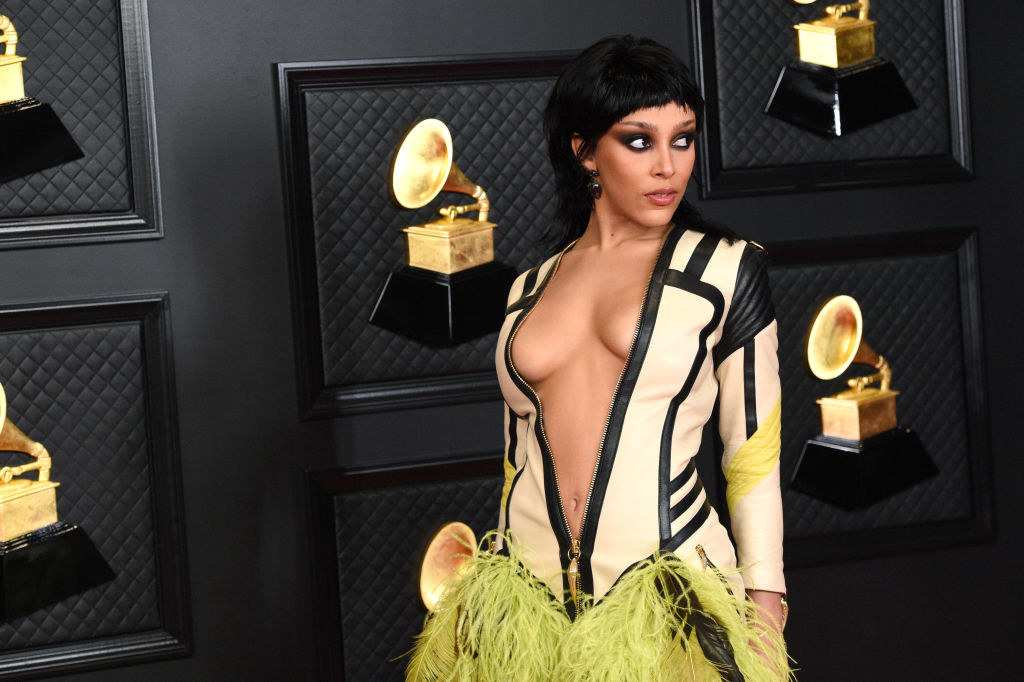 "It feels like an action film," she teased. "That's it. That's all I'm telling, OK?"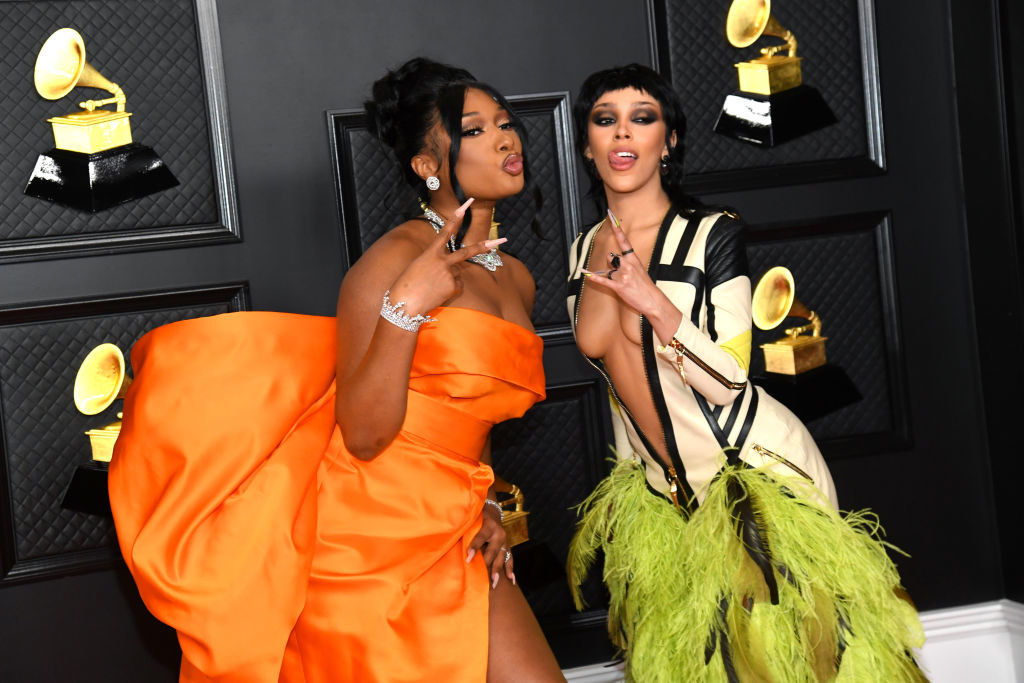 Doja is up for an award in three different categories tonight, and she couldn't be happier.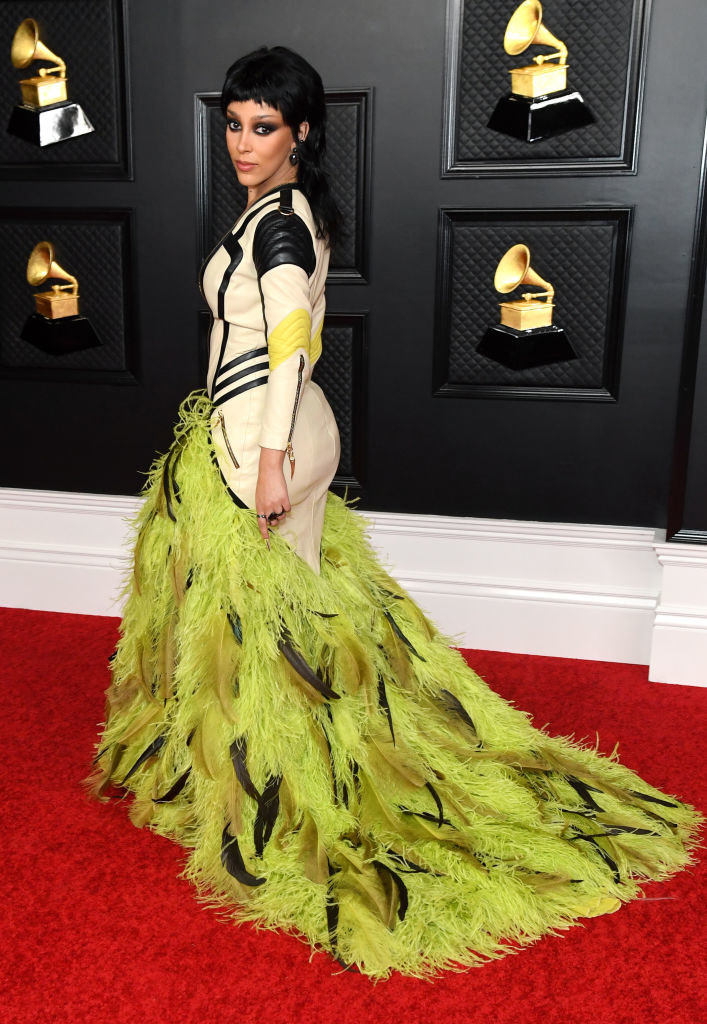 "It means everything because I feel like people hear what I'm trying to make and they understand it," she said. "And they like it. That's all I really want. I want to make music that people can enjoy."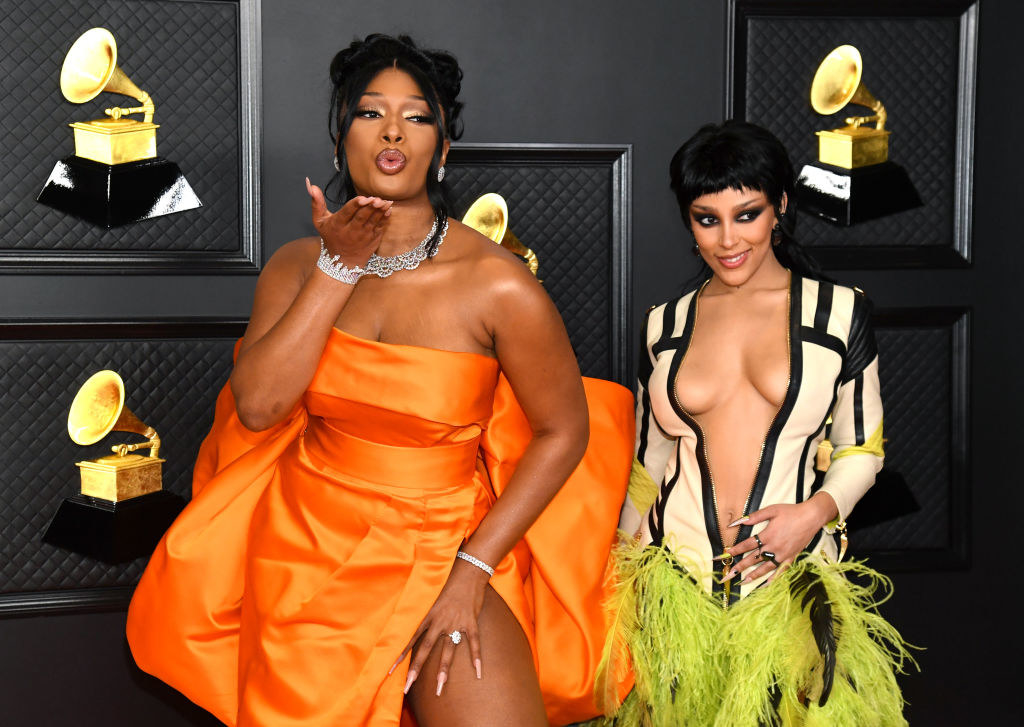 Just like her outfit, Doja's performance is going to be out of this world!