To promote the song, Cardi shared a video of her dancing to the track on Instagram, and in the clip, she wore a green mesh dress to show off her baby bump.
While rapping her verse in "Wild Side," Cardi held her stomach and played with her hair.
"Your turn @normani 👀👀👀👀👀," she captioned the video.
The "Up" rapper appeared onstage with her hubby in a sexy bodysuit that showed off her baby bump.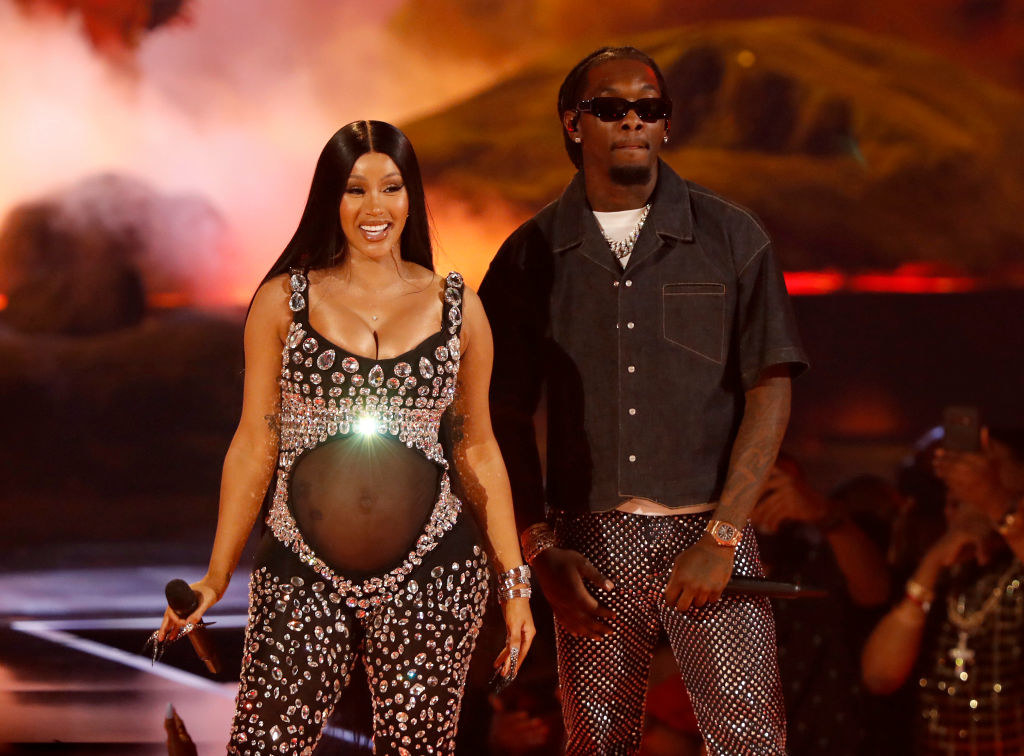 Just like her first pregnancy, Cardi is truly glowing!