The social media influencer showed up to the 2021 MTV Video Music Awards in the same exact dress that the late singer Aaliyah wore 21 years ago.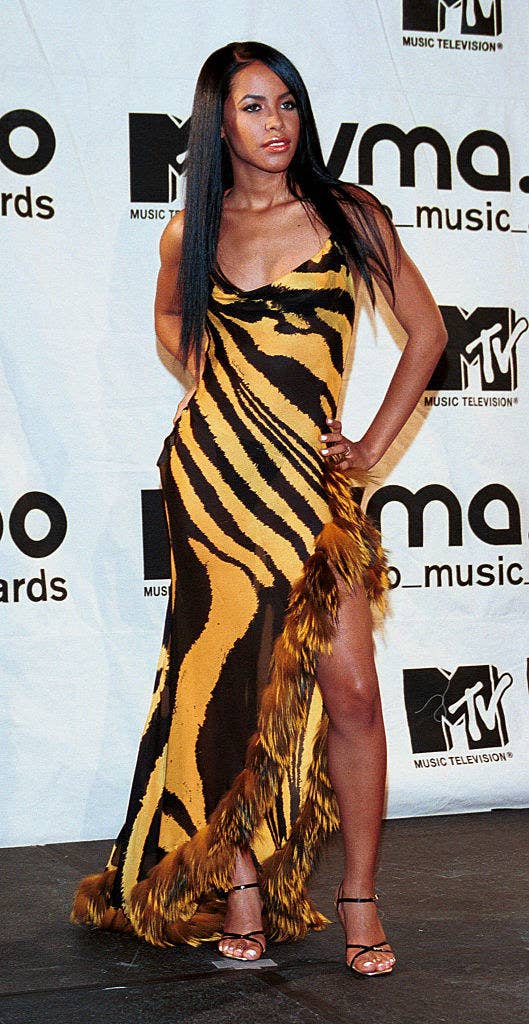 One year before her death, Aaliyah sported an animal-print Roberto Cavalli gown to the 2000 VMAs.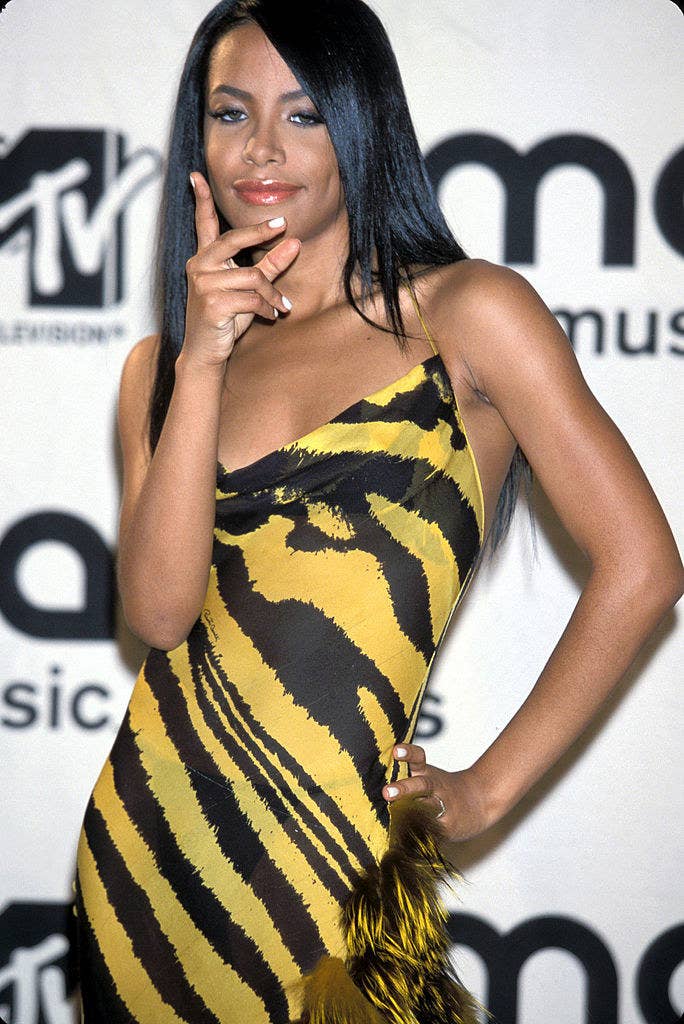 That night she walked away with an award for Best Female Video for her hit song "Try Again." The song was the lead single off the soundtrack to the 2000 film Romeo Must Die, which Aaliyah also starred in.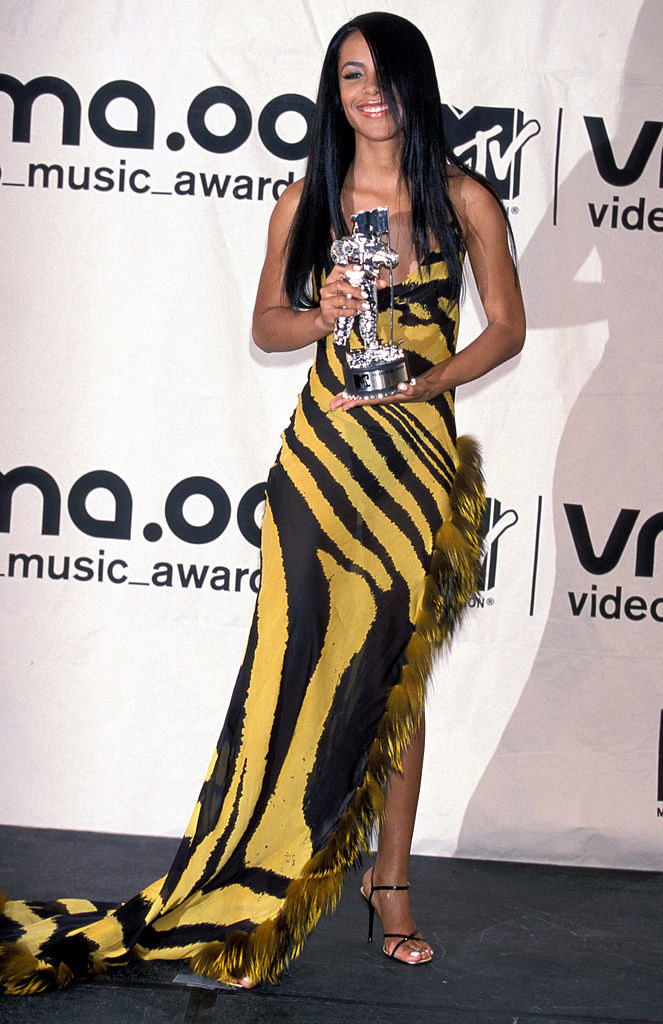 When asked how he was able to get Aaliyah's dress for the 2021 VMAs, Rock said that it had everything to do with his contacts.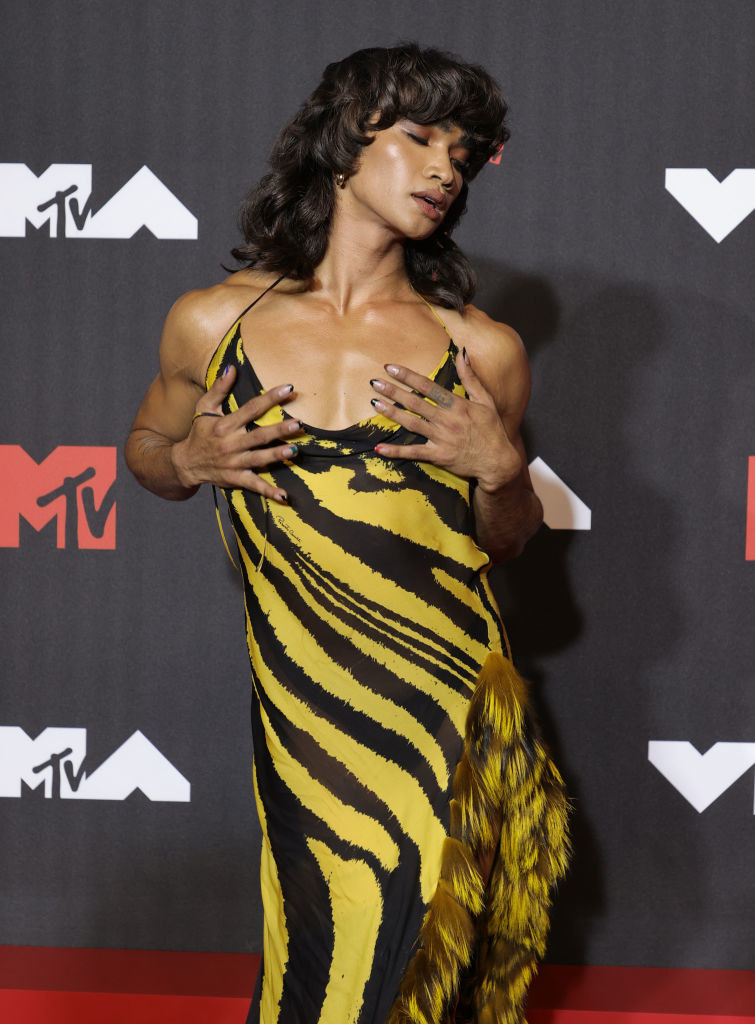 "We pulled it from a Roberto Cavalli archive," he told Variety on the red carpet. "I'm fortunate enough to have worked with Roberto so he just let me borrow it for the night."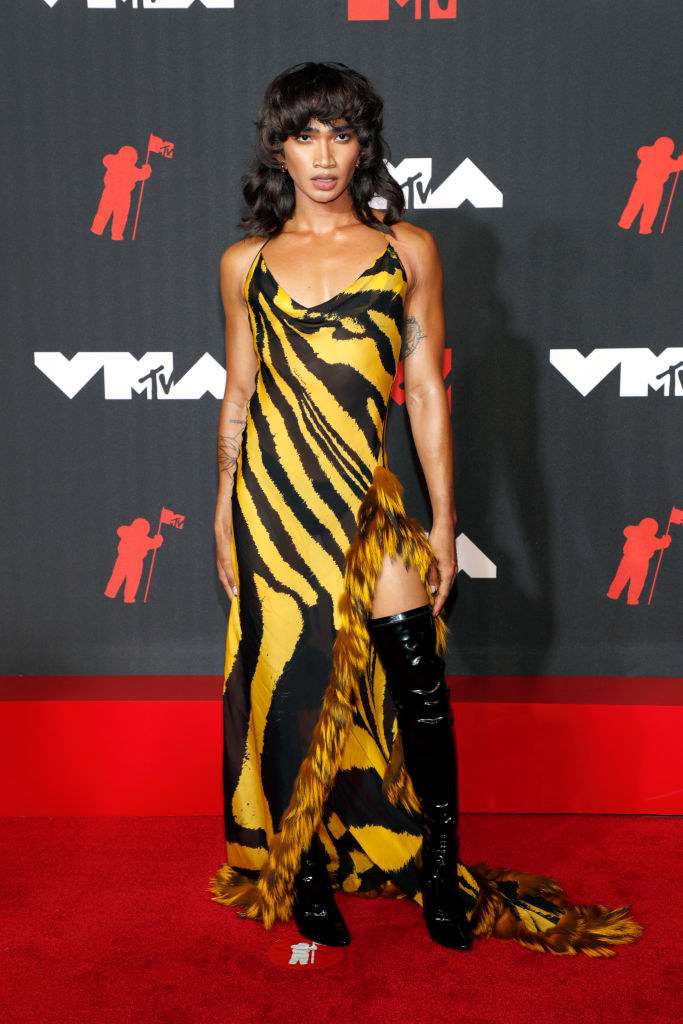 "I like to pretend that it still smells like Aaliyah and I just hope that Aaliyah is looking down at this little brown Phillipino boy [who is] giving her dress justice 21 years later," Rock continued.
The beauty guru definitely knows how to make an impact. Out of all the vintage Roberto Cavalli dresses to wear, he chose the right one.