The head of Australia's Department of Immigration and Border Protection has joked about torture in response to questioning about the government's offshore detention program.
Greens immigration spokesperson Nick McKim was questioning immigration department secretary Michael Pezzullo in Senate Estimates this morning regarding the looming deadline for closure of the Manus Island offshore detention centre, which houses around 900 asylum seekers.
The centre is due to close on October 31, after which the Papua New Guinea navy will take over the centre.
Over 600 men housed in the centre today are refusing to leave and settle on PNG, and department officials told Senate Estimates that they would be trespassing if they remained in the centre after October 31. Electricity and water would also be cut off to the centre on that date.
McKim suggested that the turmoil of the closure of the centre could lead to a "human rights disaster". Pezzullo said PNG was working through the matter, and suggested those who didn't want to leave the centre were being "stoked and fuelled by troublesome outsiders who were encouraging these poor souls".
"Oh please, spare us the fake sympathy," McKim said. "You've been torturing them for four and a half years."
"I reject any assertion that this department has been torturing anyone," Pezzullo replied. "The only torture I am aware of is sometimes when we have to appear here."
"I don't think torture is a laughing matter, Mr Pezzullo," McKim responded.
Pezzullo said he was just trying to highlight how "silly" the conversations with McKim can get.
Last week the UN Refugee Agency said it was "profoundly troubled" by the overstretched medical services on Manus Island and the discontinuation of torture and trauma services.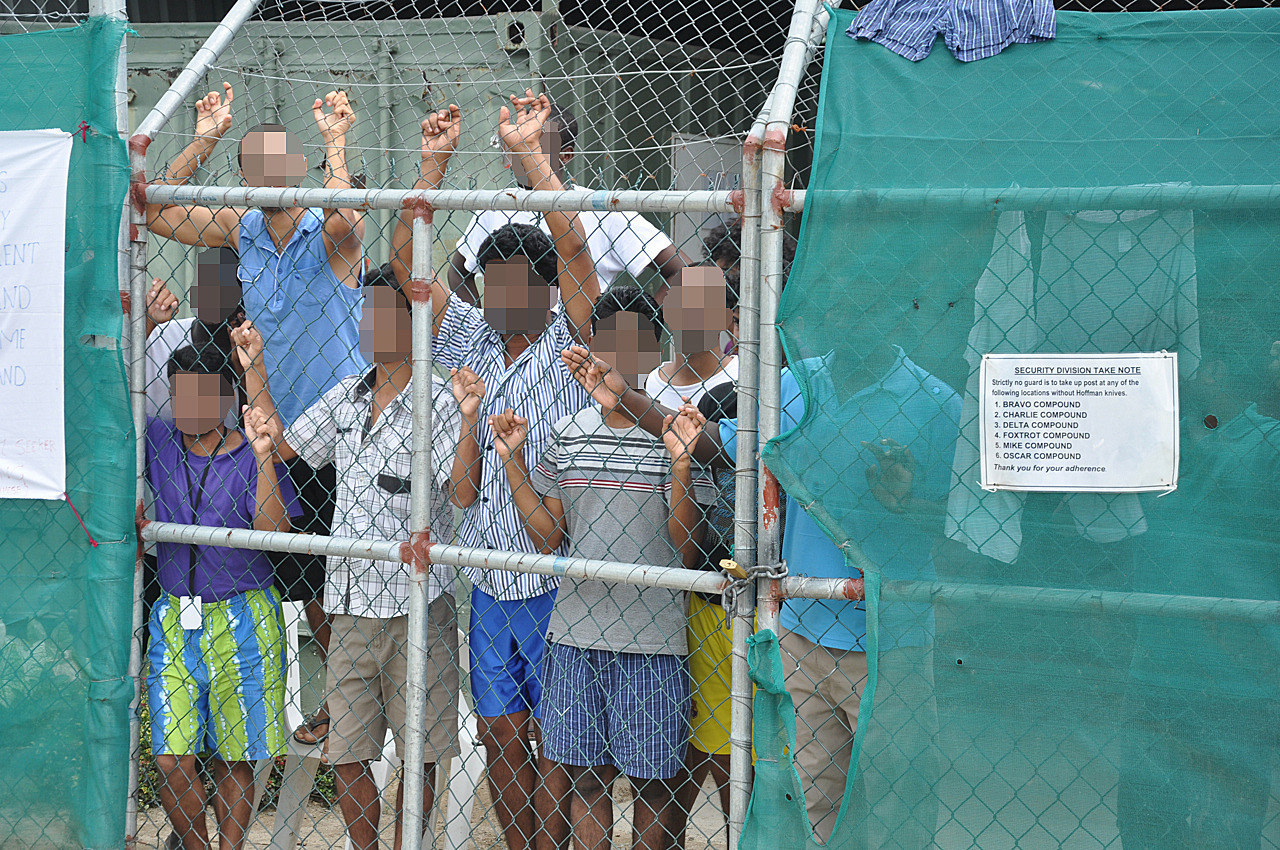 McKim told BuzzFeed News in a statement that the treatment of asylum seekers in offshore detention met the definition of torture.
"Men, women and children have suffered for years in offshore detention — they have been deprived of their liberty and subjected to terrible harm to send a message to other people," he said.
"That fits squarely within the definition of torture under international law, as the UN has found. For anyone to laugh and joke about this demonstrates how Labor and the Liberals jointly supporting torture has infected senior levels of the public service."