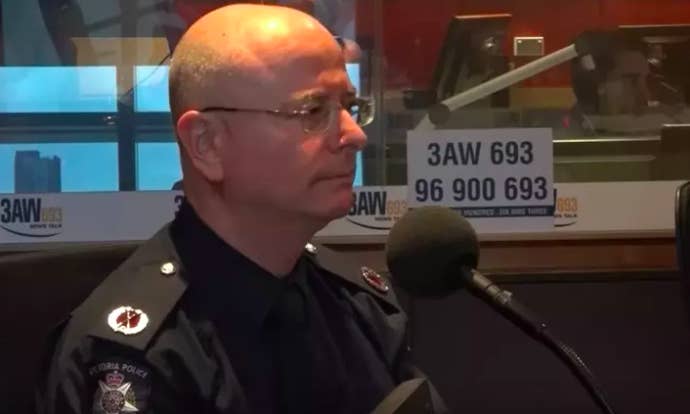 A Victorian police officer who was the head of professional standards has resigned after being linked to racist YouTube comments posted under a fake name.

Assistant Commissioner Brett Guerin resigned on Monday after Fairfax Media reported the comments discovered on YouTube, which Guerin had posted under the nom-de-plume of Vernon Demerest, the name of Dean Martin's character in the movie Airport.

According to Fairfax, under the name, Guerin allegedly posted a comment on a YouTube video about a Somali pirate attack with "I'm afraid this is what happens when the lash is abolished. The jigaboo runs riot and out of control. The 'boo needs the lash. The 'boo wants the lash. Deep, deep down the 'boo knows the lash provides the governance and stability."
And on a video of Argentina losing in the World Cup in 1998, he allegedly posted "Wonderful to see greasy, diving, cheating dagoes get their just reward. Bitter, lingering defeat."
Victoria Police confirmed last night that Guerin had tendered his resignation after four decades in Victoria Police over the posts.
Guerin had last week resisted calls for his resignation or to stand down while an Independent Broad-based Anti-Corruption Commission (IBAC) investigation was underway over comments posted on a Facebook group for ex-police officers also under the same pseudonym.
In several Facebook posts – now deleted along with the account – Guerin made vulgar comments on the Facebook page of 2GB shock jock Chris Smith about former police commissioner Christine Nixon and former Police Association boss Paul Mullett after Mullett had lost a court case to Nixon.

"She [Nixon] bent the Mulletmeister [Mullett] over and slipped a rather large schlong up his date courtesy of the Supreme Court's decision this morning," he posted in August 2016.
"Master fisherwoman Chrissy just gutted him and stuffed a nice prawn up his filleted asshole," he said in another.
Guerin argued that he should be able to voice his own opinion, but admitted he should not have used the fake name.
In a press conference on Tuesday, Victoria Police Chief Commissioner Graham Ashton said Guerin's behaviour was "abhorrent" and unacceptable at Victoria Police, especially for a senior command member.
"That's just obviously behaviour that is well, well below the line of expectation of Victoria Police," he said. "It's just completely abhorrent."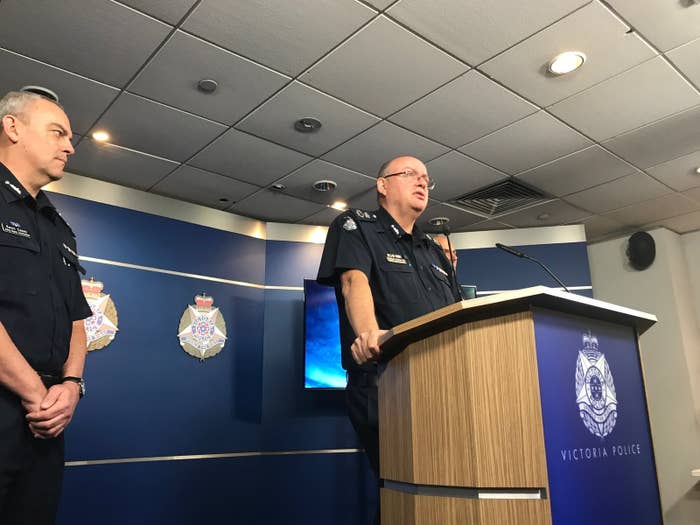 He said Victoria Police would be talking with the multicultural committee and the human rights advisory committee.

Ashton said there were a lot of people in Victoria Police "shocked" by the revelations about Guerin.
"It's just completely out of character of what we know that the assistant commissioner has been doing," he said. "Complaints against police are down, the work he has been doing in integrity reforms has been coming out really well.
"For this to come out is just a real shock to me... it's so far out of character with the person we know."