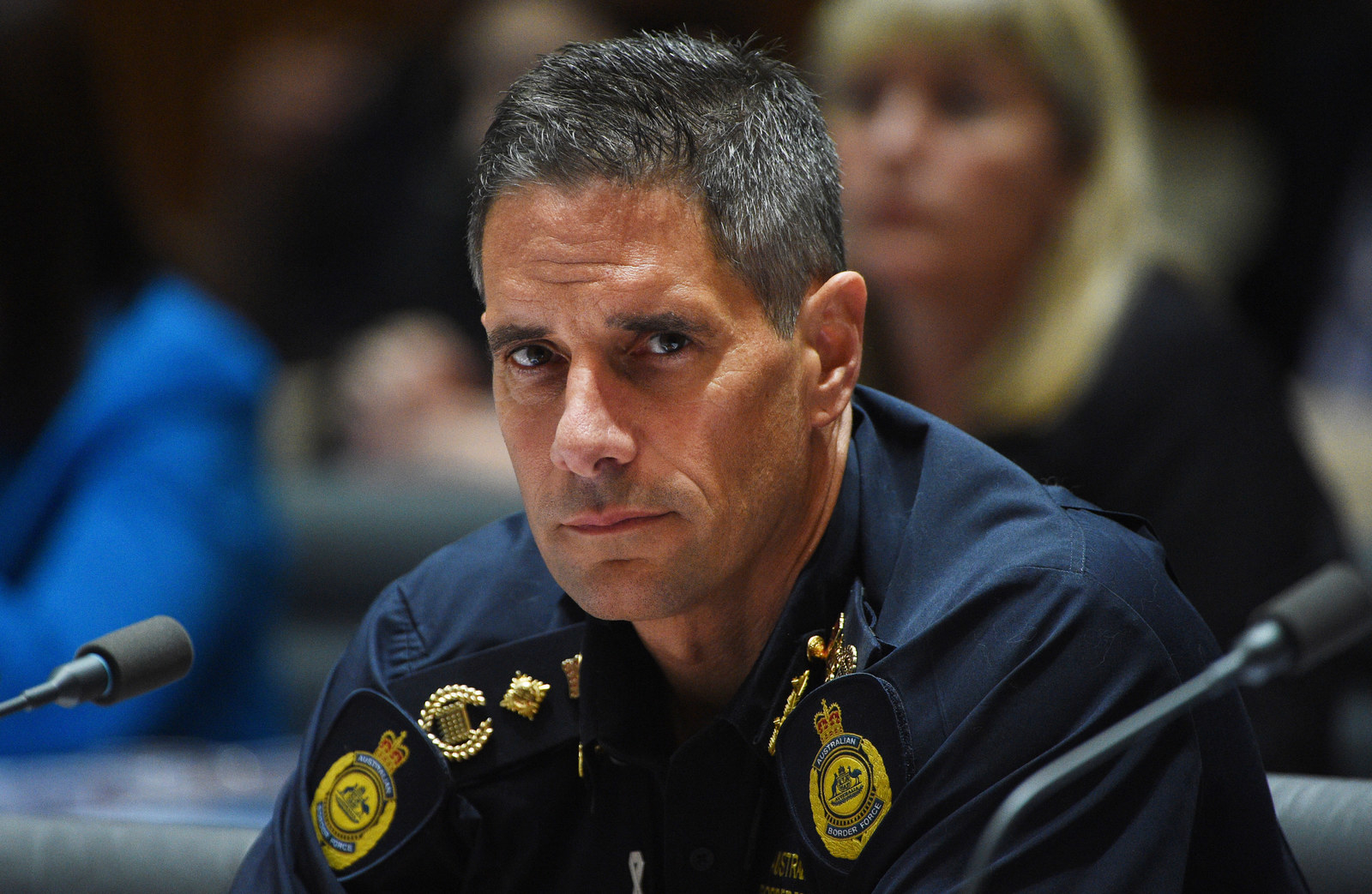 After 10 months of investigation, and over $500,000 paid to him while on leave, Australian Border Force (ABF) commissioner Roman Quaedvlieg has been sacked by the government over violations related to his girlfriend, who was hired by the ABF.
It was alleged Quaedvlieg was in a relationship with a woman who subsequently gained a job as a passport scanner within Border Force.
Quaedvlieg denied any wrongdoing, but he was put on paid leave in May last year while an investigation was undertaken by the Australian Commission for Law Enforcement Integrity (ACLEI).

Following the announcement, Quaedvlieg issued a statement. "I have consistently maintained my strong denial of those particularised grounds over the lengthy duration of this inquiry, and I continue to maintain those denials," he said. "I had been given a short opportunity to resign prior to termination however I chose not to do that as it is tantamount to a concession of culpability, which I strenuously deny."
Quaedvlieg's position is a statutory role meaning only the governor-general, Sir Peter Cosgrove, is in a position to fire him, but Cosgrove acts on the recommendation of the government.

Due to concerns around potential conflicts of interest and bias – home affairs minister Peter Dutton is close to Quaedvlieg, as is the secretary of his department, Michael Pezzullo – the ACLEI report was handed to Department of Prime Minister and Cabinet secretary Martin Parkinson.
Parkinson undertook another investigation and gave his recommendations to attorney-general Christian Porter last month.
Porter then reportedly sought legal advice from the Australian Government Solicitor as to whether he was in a position to recommend Quaedvlieg be fired, and ultimately put that recommendation to Cosgrove.
Cosgrove announced on Thursday that Quaedvlieg had been terminated for misbehaviour, and failing to comply with law that required him to disclose details of personal interests that he had related to the affairs of the ABF.
The review found that Quaedvlieg "acted at particular times to modify policies relevant to recruitment processes so as to advantage, at least in substantive part, a particular candidate for ABF employment".
He also failed to inform the government security vetting agency within a reasonable time about the significant change in his personal life, and by "making a willfully or recklessly false statement" to the minister regarding his personal relationships.
The government said it was "extremely unfortunate" that Quaedvlieg had to be fired, but his conduct "undermined his capacity" to continue in the job.
The government revealed last month that the commissioner had been paid close to $500,000 while he was awaiting his fate. He had been in the job close to three years, since July, 2015.
On Thursday morning Dutton refused to comment, telling 2GB radio there was a conversation underway with Quaedvlieg, and that he felt sorry for the former commissioner.
"It's not an easy situation. I feel for he, and for his girlfriend, for his ex-wife and children and whatnot ... it's not something that deserves to be across the front pages."
Looks like there are no comments yet.
Be the first to comment!